The Best 15: Top Infographics to Guide your Lead Generation Strategy
Want to generate new, quality leads for your business?
As the first step of the sales funnel, have a proper strategy on how to generate leads is crucial to your business' success. In today's digital information age, lead generation involves battling for the attention of buyers. A strong, multifaceted strategy will allow you to capture new interest and gain future sales.
I have compiled 15 of the most informative and eye-catching infographics to guide your own lead generation strategy. I guarantee that some of the statistics on social media, search engine optimization, and email automation will surprise you. Lets get started!
Content Marketing
---
Information collection can come in many forms, but one element you can't ignore in your lead generation strategy is content marketing. By offering valuable information to potential leads, they'll be more than willing to convert. But, how should you offer that information? Check out these 3 infographics!
1. The Anatomy of Content Marketing: The Heart of Online Success
---
This infographic defines content as the heart of online marketing. It delves into how blogs and social media campaigns can widen your reach, maximize sales, and get the word out about your business. It has a simple design and convincing statistics to encourage you to create quality content as part of your strategy.

2. How to Grow Your Business Using Content Marketing
---
You can't simply rely on one type of content to get leads and sales. This infographic by Dendrite Park displays the different layers of a lead generation strategy. It shows how the roots of your strategy should be IT, SEO and analytics, with the trunk being your website. These foundations are necessary to support all of your social media activities, webinars, email marketing etc. It's a creative display of how all the various elements of a lead generation strategy support one another.

3. How Does Blogging Help You Boost Traffic and Generate Leads
---
A blog is a very important element for lead generation. Why is this so? Check out this educational infographic and you'll understand why you need a blog for your business. As it shows, you can boost your traffic and generate 88% more leads!

Social Media
---
Many people still underestimate the power of social media when it comes to lead generation. While no longer a new concept, it's something that everyone should be using to gain new potential customers. Providing consistent, high-quality content across multiple social media channels will generate more leads and sales for your business.
4. Social Media and Lead Generation
---
This convincing Wishpond infographic (not to be biased) is a convincing source of knowledge as to why you should be using social media to grab leads' attention.
Did you know that 77% of buyers say they're more likely to buy from a company whose CEO uses social media? I definitely recommend giving this one a look!

5. How To Generate Leads With Social Media
---
This infographic is a fantastic go-to guide on social media lead generation. It describes the entire process and the benefits of this strategy. It also contains staggering statistics that are guaranteed to teach you new tactics. If you're unsure about your current social media strategy, look over this infographic and learn how to maximize your campaign.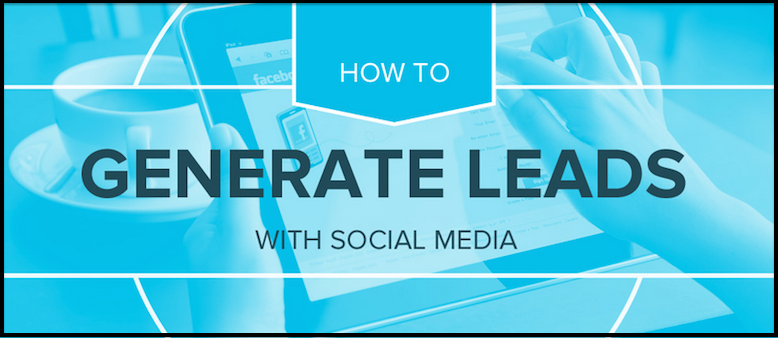 6. LinkedIn For B2B Lead Generation: Why, When, How
---
When i first started learning about lead generation, I'll admit that I underestimated the power of LinkedIn. Today, you'll always see it mentioned as a key tool to your B2B social media lead generation campaign. For example, this infographic tells us that over 80% of leads generated from social media for B2B marketers are from LinkedIn.
Want to know more? Look below.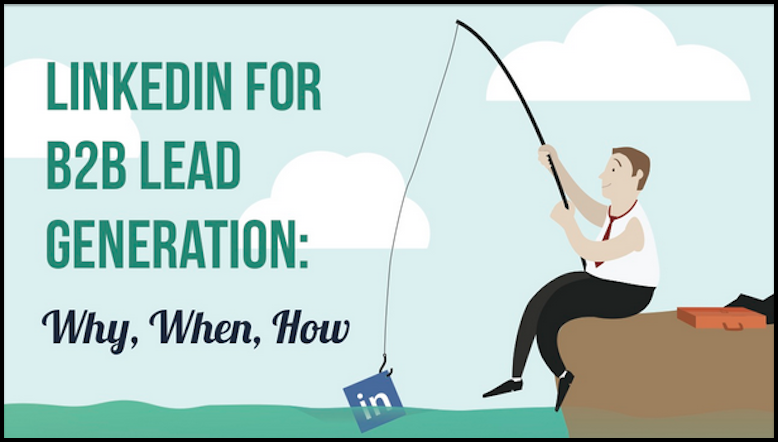 Search Engine Optimization
---
SEO is a key contributor to a successful lead generation strategy. It can help boost the visibility of your company and increase awareness. It drives more traffic to your website and aids in converting visitors to leads. Need more convincing? Check out the 2 infographics below.
7. SEO Beats PPC and SSM for Lead Generation
---
In recent years, the importance of SEO has surged dramatically. It's now considered the most impactful marketing medium for B2B and B2C businesses' lead generation. This infographic is an appealing comparison of SEO, PPC and SSM. It provides evidence as to why marketers should be fully utilizing their search engines to create traffic and drive new leads.

Infographic by Indus Net Technologies
8. SEO vs. PPC
---
Is SEO or PPC the best way to gain traffic and generate leads? The debate continues on with this infographic. Each has its own pros and cons, and realistically it's best to use a combination of both. This infographic shows the short and long term effects of organic vs sponsored search and how they've changed over the past few years.

Infographic by Killer Infographics
Email Marketing
Some would say email marketing is dead. Others would argue that emails just needs to be directed at your target market. It's safe to say that email has decreased as a main source of lead generation in the past few years, but thats not to say it's no longer relevant.
---
9. How B2B Marketers Are Using Email Marketing
---
You can still use email effectively to generate leads for your business, it just depends what you're sending, as Pardot shows us below. Even though it may not be the number one strategy used by marketers today, it can still be a valuable asset to your marketing strategy.

Overall Strategy
---
These infographics delve into why you need an awesome lead generation strategy and what you need to do to get one. Read these stats and tips to guide your own strategy or alter it to optimize conversions.
10. 6 Important Elements of a Lead Generation Strategy
---
Traffic leads to conversions which leads to sales for your business. This infographic details the 6 key elements of a profitable lead generation strategy. From the beginning steps of a campaign to post-campaign analysis, it walks you through exactly what to do and statistically why you should do it!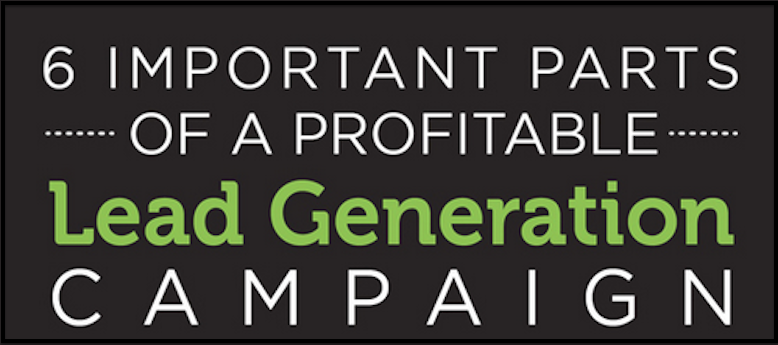 Infographic by Digital Marketing Philippines
11. Tips to Boost Your Lead Generation
---
This infographic details which elements you need to utilize in order to be successful in your marketing strategy. It lists the different components of an effective lead generation strategy and looks into AB split testing. A good source when kickstarting your own strategy.

12. The Inbound Marketing Process
---
This infographic discusses getting traffic with blogging, social media, SEO, and PPC. Learn how to convert visitors into quality leads with landing pages, CRM, email marketing etc. This infographic is an in-depth look at the whole inbound process and may greatly help you with your lead generation strategy.

Infographic By Impact Branding & Design
13. 10 Creative Ways to Improve Your Lead Generation Campaign
---
What good is website traffic if it doesn't lead to conversions? This infographic battles that question by showing 10 ways you can improve your strategy to gain high-quality, targeted leads.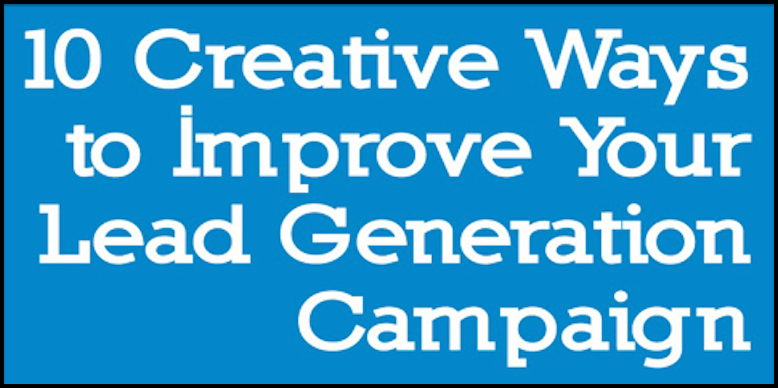 Infographic By Digital Marketing Philippines
14. Creating a Superior Web Strategy
---
This infographic is a 5-step guide to getting more traffic, leads and sales from your website. It states that an effective website is the centre of your lead generation strategy. If you're looking for step-by-step directions on how to build your customer base from start to finish, this one is easy to follow and understand.

15. Generating Leads Online
---
Need to generate and qualify more leads from your website? This infographic displays the current state of online lead generation. Youre not the only one struggling with lead generation as this infographic explains. Learn up-to-date statistics on lead nurturing and what content works best, with this recent creation.

Conclusion
---
An effective lead generation strategy is comprised of many different elements. These infographics easily communicate how to generate leads and sales for your business. I hope that this list will help visually guide your lead generation strategy to success.
Do you have a unique or successful lead generation strategy? Share your ideas below!
- Written by Claire Grayston
Claire is a digital content marketer at Wishpond. When not racking her brain for new content, you'll find her hiking or snowboarding the local mountains or cozied up in bed watching a sappy rom-com.