"Nobody wants a quarter-inch drill. They want a quarter-inch hole." – Len Markidan
Interested in learning what the heck that quote means?
In the second episode of Wishpond's new Podcast Interview Series, we talk with Len Markidan, Director of Marketing at Groove.
Groove is a simple helpdesk software. Len talks about how they got started, where they are now, and how their blog – which chronicles their startup journey from 0-$100,000 in monthly revenue – is their number one acquisition channel.
Check it out!
Listen on Soundcloud!
---
Or, watch the interview on YouTube!
---
In this interview, Len discusses:
How Groove finds success with employees based all over the world.
How they used transparency and honesty to grow their blog to become their #1 channel for customer acquisition.
The importance of a help-desk for excellent customer service (and what makes Groove different from their competitors).
The influence of personality on customer support success, and how it effects client retention.
Thanks for listening!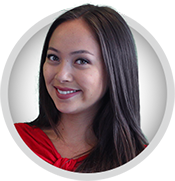 By Bree Nakatani
wishpond