One of the biggest problems faced by real estate agents is finding new prospects. In such a competitive industry the most successful agents have a system in place to collect new leads daily.
No new leads means no new clients, no sales, and no profit! One could say success in real estate is dependent on how well one can source new leads.
Now that a lot of real estate lead generation takes place online there are multiple ways to bring new leads into the business.
Potential clients will often do research online first before contacting a realtor and that's where a lot of lead generation happens. People in the market are looking for advice from industry experts, like yourself.
In this article we're doing a deep dive on real estate lead generation ideas. We want to ignite your lead generation campaigns to help you improve your exposure, provide more value to clients, and collect more leads for your business. We're sharing a massive list of 40 real estate lead generation ideas. Pick and choose the right ideas for your business and start bringing in more leads.
Let's get started.
---
Ebooks
The well-loved and well-proven ebook is a great real estate lead generation tool. Email-gating an ebook allows you to provide leads with valuable information and advice related to their current needs while also generating the information you need to nurture and close a deal. Your ebook also confirms that you are an accurate source of advice, increasing the probability of them becoming clients in the future.
For your ebook you can choose to either compile existing content you've written relating to a particular topic or write it from scratch. Ebooks are an affordable piece of content that your leads will value.
Ebook Offers for Inspiration:
1 . The First Time Buyer's Handbook
2 . Real Estate Investment Secrets
3 . The Art of Selling
4 . How to Get the Most Out of Selling Your Home
Create Your Own Tip Guides
What's a tip guide? Similar to an ebook, a tip guide provides leads with beneficial, educational information. The difference is that it's usually presented in a list format, making it easier to quickly consume or scan. For real estate this may mean tips on selling, buying, investing, flipping, taxes or taking out a mortgage.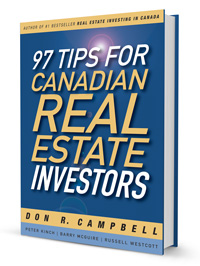 Ideas for tip guides you can create::
5 .Top Tips on Selling your House
6 . 20 Tips to Flip Like a Pro
7 . 10 Things You Need to Watch Out for when Taking Out a Mortgage (2014 Edition)
8 .13 Mistakes Condo Buyers Can Make (& how to avoid them)
A Free Online Course
Give your potential customers the chance to learn from you over a period of time. A course is an all-in-one piece of content that takes your lead from step one to the finish line. Offer those who opt-in various articles or videos on preparing your home for re-sale, picking an agent, what to do when the market is down while also including case studies and testimonials. They will appreciate this "one-stop-shop" that contains everything they need to know in a specific subject area.
A top tip for a free online course is to start by asking leads for a single email address and name and then, as you deliver the second, third and fourth parts of your offer, asking for more information that might help you close.
Online Course Offers for Inspiration:
9 . How to Sell your House in 30 Days: The Free 4-Part Course
10 . How to Buy a House in 30 Days: The Free 4-Part Course
11 . The 3 Steps to Take When Entering the Real Estate Market
Online Seminars
Holding an online seminar with a question and answer session included, allows you to personally connect with leads, giving them expertise in a specific area. Leads will see offering a seminar as putting forward a lot of effort to help them and get to know them. Your reward will be clients that you have already communicated with and who know and trust you.
Online Seminar Examples for Inspiration:
12 . What You Need to Know When Buying Your First Home: An Online Seminar
13 . Buying and Selling Real Estate in Retirement: What You Need to Know
14 . The Best Places to Buy Property in "location" in 2015 and Why
15 . Making Money in Real Estate Investing
Blog
You've probably heard how valuable blogs are for the majority of business – the same holds true for real estate. Use a blog on your website not to sell yourself but to provide information. Exchanging an email address for fresh, frequent, timely content is worth it to someone looking for expertise and education. A subscription form on your blog is a necessity if you want to easily generate leads from your content.
Blog Content Ideas for Inspiration:
16 . Real Estate Industry Statistics and Trends
17 . My Top Tips and Secrets from 15 Years in the Real Estate Industry
18 . Best Practices for Real Estate such as "10 Strategies to Marketing Your Home"
19 . Mistakes to Avoid in the industry such as "The 15 Do's and Don'ts of Successful Real Estate Investors"
Social Sharing
20 . Ask readers to share your blog content and educational guides with their social networks if they found it valuable. By adding share buttons and links they can expand your reach to their own friends and family online.
Email Newsletter Updates
21 . Similar to your blog content, your email newsletter should include recent industry news and stories that would interest prospects. Your newsletter should include notable, recent sales as well as a "featured property" section with your hottest current listing. Try out a bi-weekly or monthly approach to keep in touch with clients and keep you and your business top of mind.
Recent Listings Email List
22 . Offer a recurring list of recent listings in your geographic area. People looking to buy (or even sell) their home will be interested in seeing what else is out there. Offering this type of free email subscription will be extremely valuable to potential leads – particularly if you offer it weekly or bi-weekly.
Videos
Videos drive engagement and can help you attract new prospects. In fact, viewers spend 100% more time on pages with videos on them. Videos are also a great way to show your face and are a more personal and welcoming way to greet potential leads. Videos engage leads and are also easy to share, broadening your brand awareness.
Video Ideas for Inspiration:
23 . What to Look for When Touring a House for Sale: A Video Walkthrough of Potential Problems You Can't Afford to Miss
24 . How to Prepare Your Home for the Market: 15 Expert Tips
25 . Tips to Make your Home as Desirable as Possible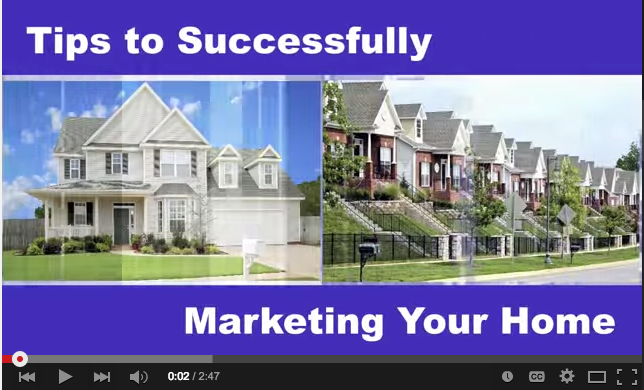 Industry Reports
An industry report gives you the opportunity to present comprehensive information, statistics, and facts about the state of the real estate industry. You can choose how broad or specific your report will be. An email-gated industry report is a chance for you to offer your expert analysis of trends and changes in the market and give current and potential clients your opinion in one email-gated document.
Industry Reports Examples for Inspiration:
26 . The State of Real Estate in Canada in 2015 (Broad Country Based)
27 . The State of Real Estate in West Vancouver in 2015 (Locally Based)
28 . Emerging Trends in Chicago Real Estate
29 . Analyzing Commercial Real Estate in New York (2015)
Referrals
No one is a greater advocate for you as a real estate agent or broker as your previous clients. Set up a referral program for existing clients to spread the word about you as a reliable and successful professional.
A Referral Promotion Example for inspiration:
30 . If an existing client provides you with a referral that leads to a sale you can offer them a small percentage discount to your commission as an incentive to refer you to their own personal network.
Speak at Events
31 . While not an online form of lead generation this one couldn't be left off the list. Speaking at conferences, meetups or other events is a great way to get your name out. Even as an online marketing company we make real-world appearances at various events and are rewarded with valuable clients each time.
Look into events in your community and surrounding areas related to home buying, selling, investing or events where you could provide value by speaking or simply network. There's no harm in contacting associations or boards to see if there are any opportunities to get your name out.
Slideshare
Slideshare is a great way to visually present stats and information on real estate news. Slideshares do not take a long time to create and can present you with leads by generating traffic in various ways.
With a pro account, you get the added feature of lead capture. This means that partway through browsing your slides, a potential lead will be presented with the chance to enter their email for various content (as seen below).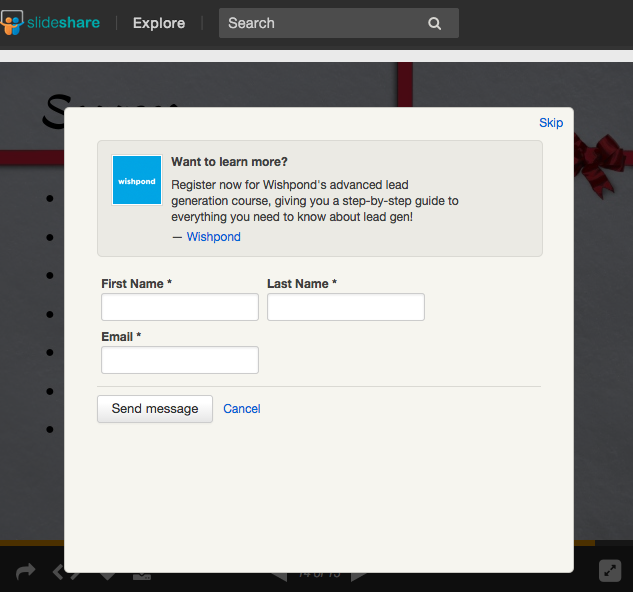 Slideshare Ideas for Inspiration:
32 . The Best 15 Real Estate Statistics for Toronto 2014
33 . 10 Surprising Changes to the New York Real Estate Market This Year
34 . 2014: A Real Estate Investment Year in Review
35 . 20 Things to Know When Buying A Home
Case Study
36 . A case study may be time-consuming to create, but can be used in many different aspects of your business. Potential leads who are interested in your business want to know about your successes. Email-gating a case study allows you to highlight your strengths and give real-life examples of how you've met clients needs. An example may be a case study on how you or your company sold a property above market value during tough economic times.
Free Consultation/ Quote/ Appointment
37 . Offering a free consultation or quote on a landing page in return for an email address is a great way to build your potential client list. You get to help potential future customers and receive their email to market to in the future.
A free consultation, appointment or quote may involve you meeting with prospects or communicating online. While it requires effort on your part, those looking for this type of interaction are valuable leads looking to make a purchase or a sale in the near future. They're "hot" leads that are worth your time.
Need landing page tips? Check out this article on how to create an effective landing page for real estate.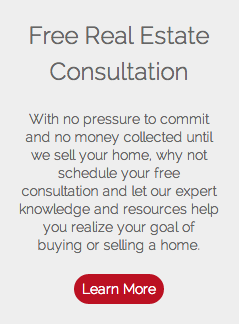 Popups
Popups are proven to be one of the best ways to capture new leads for your business, and that includes real estate. Try implementing exit, entry, timed, scroll or click popups to your webpages and blog. Create popups for free content downloads, videos or appointments in return for an email address.
Below we have a great example of an exit popup for this business' real estate ebook.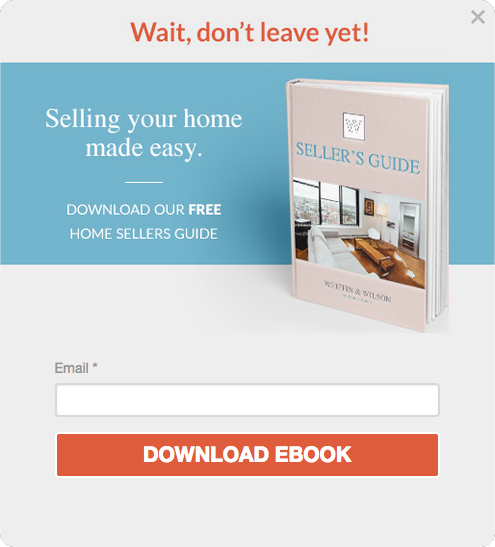 Popup Offer Ideas for Inspiration:
38 . Free Content: Ebooks, Industry Reports, Case Studies
39 . A Free Quote or Consultation
40 . A Limited Time Discount Offer
Conclusion
In real estate it is crucial that you're always generating new valuable leads to keep your business on the track to success. Make sure that your real estate marketing activities are all targeted specifically to your audience and create value that they cannot find elsewhere.
These 15 strategies all give you the opportunity to become an expert in the minds of your leads and keep you top-of-mind. Give them all a try and your diverse lead gen strategy will reward you with valuable clients for years to come.
wishpond