Wondering what 2015 will hold for you and your business?
Let's see if we can't learn a bit from the lessons of 2014 before diving headfirst into the murky waters of 2015.
We asked some of our industry's top thought-leaders and most impactful marketers the question " What was something new you tried in 2014 that gave you great results? "
Read on for their responses!
#1. Neal Schaffer Pins to Win
---
2014 was the year in which I tried to strategically leverage Pinterest marketing for website traffic generation. I realized that Pinterest was a large generator of social traffic, but I had misunderstood that [the platform] only applied to ecommerce sites. It doesn't. The same users on Pinterest are also on other social networks, and they form the same consumer demographic that you would find on Facebook.
By doing a number of things, including taking a strategic approach to Pinterest board creation, joining community boards, inviting some selected users to my own Pinterest boards, sharing a lot of other great pins that already exist on Pinterest, and, in essence, spending more time on Pinterest and becoming a larger part of the community there, I learned a great deal, made new friends, and more importantly Pinterest came out of nowhere to now generate the* 2nd-most traffic to Maximize Social Business after Twitter.*
If you're on Pinterest, give my boards a look! https://pinterest.com/nealschaffer/
Neal Schaffer is a global social media speaker, consultant, and founder of the leading social media for business blog Maximize Social Business.
#2. Jeff Bullas Flips his Content
---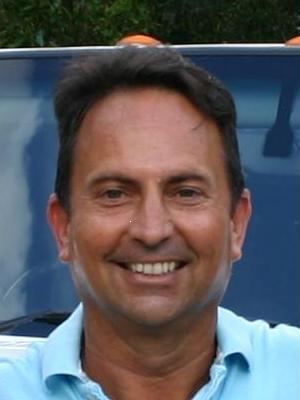 It was about a year ago that I noticed significant traffic starting to come from Flipboard. So in 2014 I created a personalized Jeffbullas.com Blog Magazine on Flipboard that collates my posts in a visual format. It doesn't take long to set up and is free.
It is both easy to view on mobile and taps into the visual marketing trend. It provides another content marketing distribution point that sometimes exceeds the traffic that comes from Facebook.
Jeff Bullas is a blogger, author, strategist and speaker and works with companies and executives to optimize their online personal and company presence and brand with digital and social media marketing.
#3. Brandon Schaefer Goes Off the Grid
---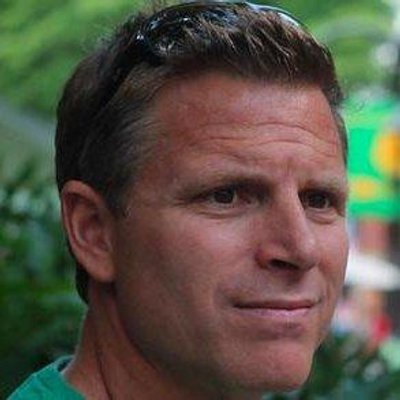 This may sound crazy… but the one thing I tried in 2014 that got me the greatest results is actually turning off all my automated responders and automated posting schedules. By taking the time to personally engage with anyone that mentioned myself, or my brand, in real time, my results skyrocketed.
Brandon Schaefer is the CEO of 90DayEntrepreneur. You can follow Brandon on Twitter @90DayPro to receive his informative and inspirational posts on entrepreneurship.
#4. Alex Turnbull Takes the Path Less Traveled
---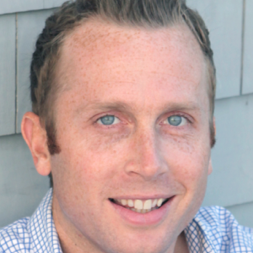 While blogging has been a cornerstone strategy for [Groove] for some time now, 2014 was the year we shifted nearly our entire marketing focus to content. We unapologetically culled distractions and got rid of anything that wasn't generating a return for us (like Facebook), and tripled down on content with guest posting and a second blog focused entirely on customer support. Narrowly focusing our limited resources has helped us execute much better and get an even greater return on effort.
I think the important takeaway here isn't necessarily that every business should blog, but that you shouldn't chase tactics just because you're "supposed" to be doing them. Instead, figure out what the highest-ROI channels and strategies are for your business, and focus completely on doing them as well as humanly possible.
Alex Turnbull is the Founder and CEO of Groove, a customer support app for startups and small businesses. You can follow him on Twitter or read more at the Groove Blog.
#5. Rebekah Radice Slides into Home
---
I have always been a huge fan of repurposing content, but decided to take that up level in 2014. The biggest impact came from Slideshare. I took posts, presentations and Google Hangouts and repurposed the content for Slideshare.
Those decks were then turned into other shareable pieces of content. This would start with a blog post and move to social media. The results were significant. Not only did traffic on my blog increase due to the added exposure, but I even made it to Slideshare's featured list. The tactic was a huge win for the year!
A Los Angeles native with over 17 years marketing experience, Rebekah Radice is a highly sought-after keynote speaker, brand ambassador, social media writer, digital marketing specialist and business consultant. Rebekah is co-founder of Imagine WOW and Social Success Academy, a digital marketing agency and social media training platform designed to help businesses and brands build a vibrant online presence.
#6. Mike Allton Hangs Out
---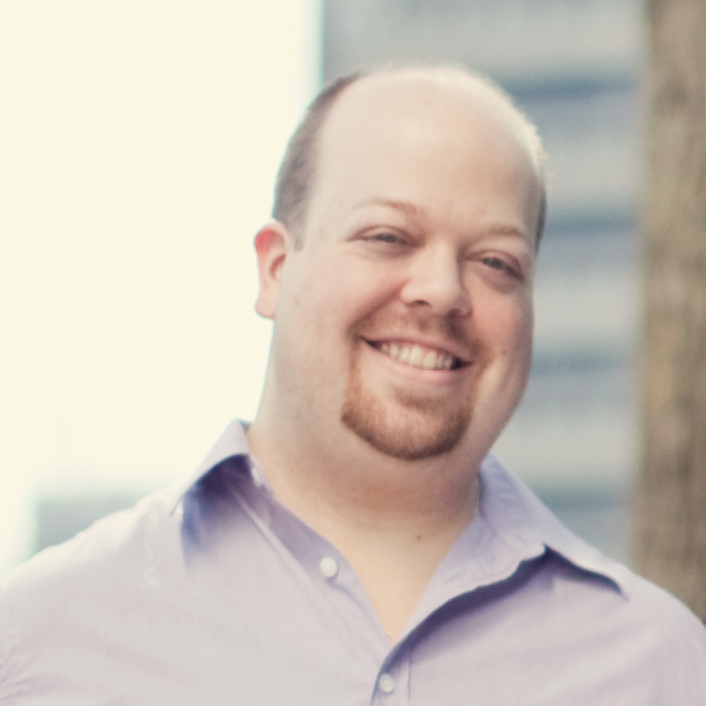 The one "new thing" that I tried in 2014 that yielded amazing results was Google+ Hangouts. Specifically, being a guest "expert" on popular Hangouts On Air (HOAs) that are regularly scheduled and have faithful audiences. By working hard at being a good and informative guest, I was able to leverage that into multiple guest appearances throughout the year , even return-invites to some of the same shows, and really catapult my reputation as a prolific blogger and social media consultant.
While it technically wasn't new to 2014, as I appeared on a few shows late in 2013, it was something that I made a decision to do in January. I'd been invited in December of 2013 to be a co-host on a popular weekly show, and was also being pushed to start a show of my own. But neither commitment appealed to me. Instead, I decided it would be better for me to be a guest, like a guest blogger on a popular blog site, and be able to reach vastly different audiences with each appearance.
And the results were incredible. I maintained a schedule of 1 or 2 appearances a week through the first three quarters of 2014 and it led to a tremendous increase in visibility and business for me. It's a technique that I have and will continue to recommend to other businesses.
Mike Allton is a Social Media Consultant and Blog Coach in St. Louis. He has been working with websites and the Internet since the early '90's. He is active on all of the major social networks and enjoys writing and teaching small business owners on how to leverage the Internet to promote and grow their business.
Mike is the author of, " The Unofficial Book On HootSuite: The #1 Tool for Social Media Management."
#7. Jacob Curtis Chats on Twitter
---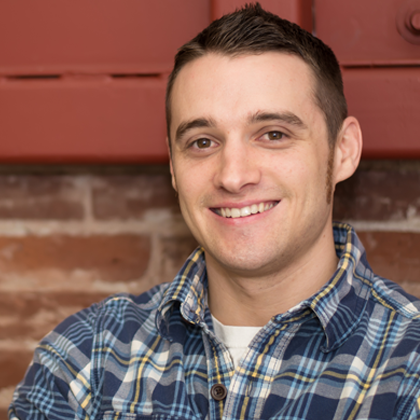 Something new I tried in 2014 that gave great results would definitely be participating in more industry related Twitter chats. One of these chats, #MediaChat, brings together top thought leaders and influencers in digital marketing for example. After attending numerous #MediaChats I was asked by its creator, Aaron Kilby, to be a featured guest on my chosen topic of Undergrad Personal Branding. During the one-hour block there were over 1,254 tweets tagged with* #MediaChat, 168 unique contributors and a reach of over 2.7 million. *
Aside from being a guest interview and gaining great exposure and new followers, Twitter chats are also offer a prime opportunity to build relationships and engage with Twitter users who share common interests, not to mention these are usually the more active Twitter users and exactly the ones who you should be connecting with. I've made a few new friends in 2014 through Twitter chats like Brian Fanzo ( @isocialfanz), who also runs his own Twitter chat focused on social selling called #SbizHour with his co-host, Rachel Miller ( @rachelloumiller).
Do some research and you can usually find at least one or two Twitter chats specific to your industry, if not, it's a great opportunity to create your own!
A digital native, Jacob has eagerly participated in and observed the evolution of social media as a preferred method of communication for both companies and individuals. A big fan of video production, Jacob produces tutorials on social media on his personal website and is always available to connect on Twitter.
#8. Ann Handley Sweats the Small Stuff
---
There's a lot I could say here… but one super-tactical small thing from 2014 was my tweaking of my email confirmation copy at AnnHandley.com, to give me more immediate interaction with my audience. A small thing? Perhaps. But an important one for me.
I launched the email list in 2014 with the sole goal of increasing engagement with my audience. The first version of the confirmation email sent to new subscribers thanked them for subscribing (pretty standard) and then asked the subscriber to share a marketing program he or she recently admired.
My goal with that question was two-fold: Of course I'm always interested in innovative marketing programs. But also, I wanted a chance to email directly with subscribers, to create an immediate dialogue. About 10% of new subscribers responded to that question with their thoughts.
Late in 2014, I changed the question on the confirmation email to something far more audience-centric: Instead of asking them about a marketing program that impressed them, I asked them a simpler, more straightforward question: Why did you subscribe? The subtext is: What are you looking for here? How can I help? Suddenly, responses jumped to 50-60% of all new subscribers. And it's been a whole lot more insightful for me, because I get a sense of who people are.
I think the increase in interaction is because the question is about them – and not about me or anyone else.
Bigger lesson for me: Sweat the small stuff. And: it's all small stuff.
Ann Handley is a veteran of creating and managing digital content to build relationships for organizations and individuals. Ann is the author of the Wall Street Journal bestseller Everybody Writes: Your Go-To Guide to Creating Ridiculously Good Content. She is the Chief Content Officer of MarketingProfs; a columnist for Entrepreneur magazine; a LinkedIn Influencer; a keynote speaker, mom, and writer.
#9. Jason Houck Breaks Out
---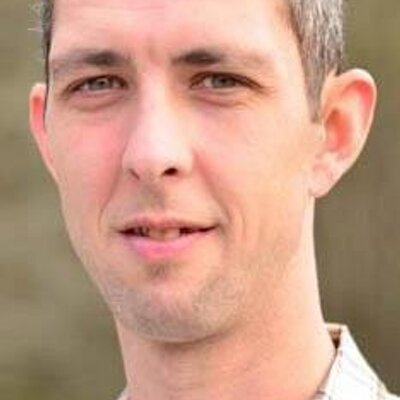 As I headed into 2014, I asked myself one question, "Since my audience has grown, how can I share content in addition to Social Media that will appeal to everyone?"
I began to compile a list of keywords around every niche I could think of: Real Estate, Non-Profits, Productivity and Entrepreneur. Once I had these keywords written down, I began to think how I want the content to be useful and be a resource. With that in mind, I did a Google Search for phrases such as, "Social Media for Real Estate," "Small Business Tips," "How to be Productive" and more. During the next month of offering a wide variety of content, I noticed my engagement level increasing and those looking for resources in each of the niches I had shared about started thanking me.
This was a risky move as I wasn't sure if I should venture outside of Social Media related content but after taking the risk and tweaking what I shared along the way, as a result of feedback from my followers, I realized it was a great move. My point here is never be afraid to try something new in Social Media. Sure, it's scary at first but how are you going to conquer that fear if you don't just go for it? When your audience sees you taking the time consistently to find resources around a variety of content they will thank you for it and see you truly care about your community.
Jason is Social Media Manager at LaunchandHustle.com
Jason "firmly believes that finding your passion and living it is extremely important to being successful in life and business."
Have you tried any of these influencer's strategies yourself? Was there one (or more?) that will inspire your 2015 marketing efforts? Let us know in the comment section!
james-scherer-2