Content Convo Podcast: The Transparency Phenomenon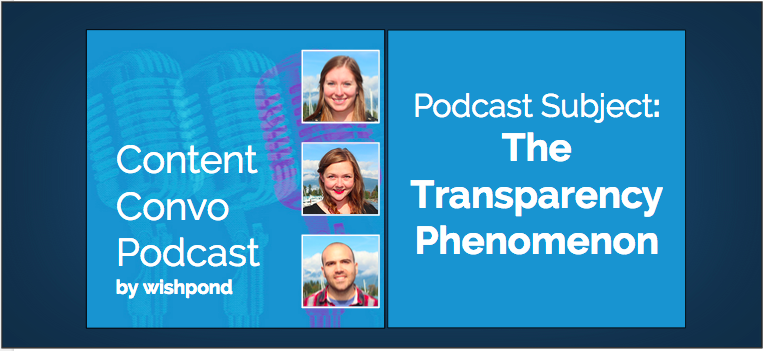 In the past 12 months, content marketing has evolved, and transparency has become a buzzword for success.
In the first of Wishpond's podcast series, "20-minute Content Convo," content experts James Scherer, Samantha Mykyte and Claire Grayston talk candidly about transparency in the marketing sector:
Where has transparency come from and where is it going in the future?
Which businesses are finding success with transparency and why?
How can you implement a transparent strategy in your own marketing to create trust and boost readership?
Listen in!
Listen on iTunes:
---
Listen on Soundcloud:
---
Thanks for listening! - The Wishpond Content Team