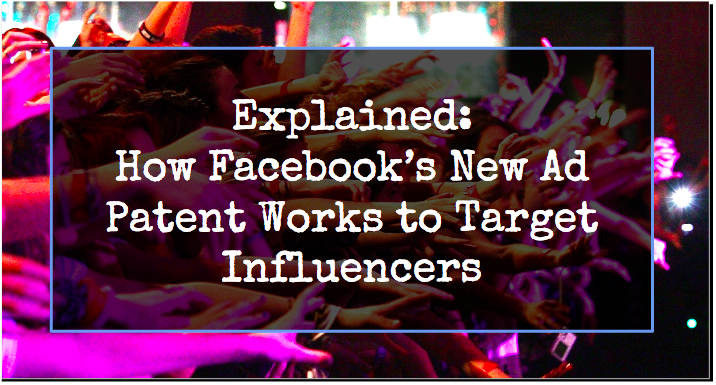 February 17th, 2015
Imagine a world where you can advertise directly to industry influencers.
A world where you can target just those whose endorsement could skyrocket the reach of your business.
As of today, it seems as though this imaginary world is on the path to becoming a reality.
Facebook has just announced that they have patented "the method […] wherein for each element of information, identifying the one or more first users comprises identify the one or more first users causing the rate of sharing of the element of information to locally increase significantly."
If that sounds like patent jargon to you, lets look at it through a different light.
Facebook has patented the technology which defines an influencer based on their actual ability to influence the success of a piece of content.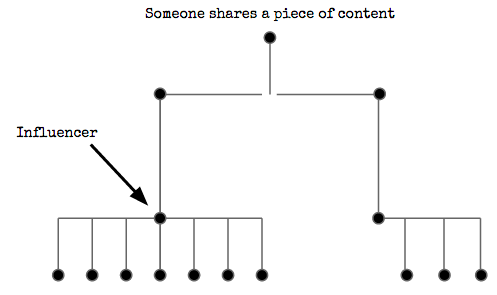 With this patent, Facebook has gained the upper hand when it comes to identifying influencers.
They have officially staked a claim in a new land and own it going forward. The patent means that down the road if Twitter or LinkedIn want to implement targeting influencers (based on genuine influence, rather than simply amount of connections) through their advertising platforms, they will be paying Facebook for the right to do so.
While other tech giants (Google, Yahoo and Microsoft to name a few) have also received patents in the area of "influencer marketing" they all measure influence through the mere number of connections an individual has.
But is a number really all that matters?
Think about that Twitter user who has 50,000 followers but actually little expertise in their area, or influence in their sector. Think about that LinkedIn connection who boasts a huge network, but whom nobody trusts or listens to.
Facebook's patent has taken influencer marketing a step beyond numbers by measuring influence based on the degree to which that individual can actually expand a brand's reach (based on their history of doing so).
What does this mean for you?
---
I would definitely expect that, in the next 12 months or so, Facebook will release an update to their Facebook ad platform which allows advertisers to target influencers exclusively (likely within the "More Demographics" section).
Now I'd also expect you to pay through the nose for this, but think about it, it's allowing you to reach specifically those who have a strong voice in their industry and who can sway their network with the click of a button.
You, along with all other marketers, are going to be willing to pay more to reach those with authority than to reach someone with little to no say on the topic. You're going to be willing to pay more to gain exposure to an individual that can spike your shares.
A Real World Example
---
As an online marketing business, Wishpond creates daily content covering a broad variety of topics, including social media. We obviously want our content to reach as many relevant individuals as possible to increase our brand's exposure and the success of our content.
With the upcoming addition to the Facebook Ad platform, we could target large social media influencers in our network such as Mari Smith, Rebekah Radice, Jon Loomer, Jeff Bullas, and more. These influencers have a reputable track record, huge followings of relevant possible leads, and would be hugely valuable to have on our side.
Conclusion
---
Let me know if you have any questions about Facebook's new ad patent or thoughts on how you can see your business using this type of influencer advertising down the road.
If you want to learn more about Facebook Ads, check out our free courses on How to Create and Manage a Facebook Ad and Smart Spending on Facebook Ads.
– Written by Claire Grayston
Claire is a digital content marketer at Wishpond. When not racking her brain for new content, you'll find her hiking or snowboarding the local mountains.
wishpond