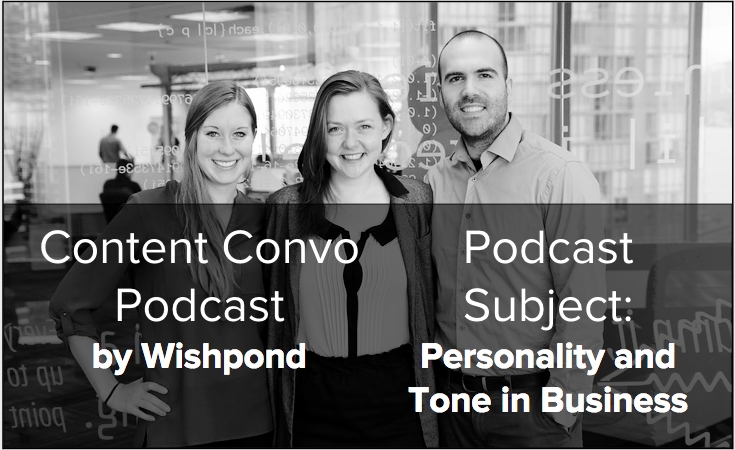 In this week's Content Convo, content experts James Scherer and Samantha Mykyte discuss tone and personality in business.
They debate the differences between how your business should sound to existing clients, and how it should sound to a content reader or lead.
They also give you a few simple and actionable exercises to help discover the tone that will work best for your own business.
Listen in!
Listen in on Soundcloud:
---
---
---
---
If there's a subject you'd like to hear discussed in next week's content convo, don't hesitate to get in touch with us at [email protected]
Thanks!
The Wishpond Content Team (James, Sam and Claire)
wishpond