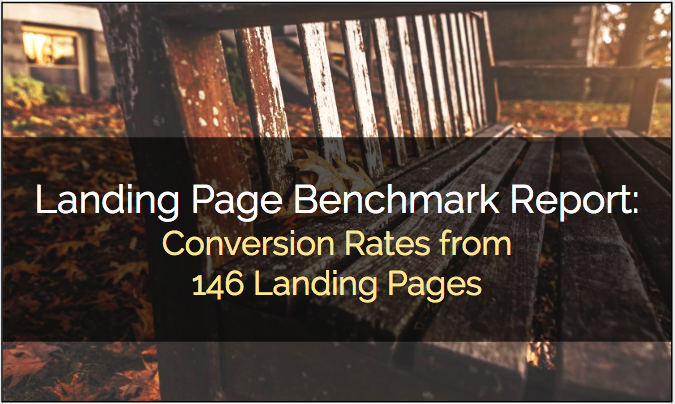 "So what would a good landing page conversion rate be for my business?"
We must get this question several times a week from prospective and existing clients.
For a long time we muttered some number we'd read in an article from 2012.
And felt guilty about it all day.
But we didn't have the resources or any of our own data to tell them otherwise.
We do now.
This short article gives the results of many hours spent sifting through the Wishpond dashboard and poring through other business' landing page case studies from the past 18 months.
Wondering if your business' landing page is struggling, on par, or kicking ass?
Let's find out.
Our Method:
---
We compiled conversion rate data from more than 110 landing pages from Wishpond's own clients as well as every case study we could find – totalling 146 landing pages encompassing both B2C and B2B.
From our own landing pages we took data exclusively from pages with more than 250 leads.
From external case studies we only took the "before" data, as the "after" data is likely an outlier (otherwise wouldn't have been made into a case study). In order to err on the side of caution, we also removed outliers from our own client's landing pages which might have skewed the data.
Landing Page Conversion Rate Benchmarks
---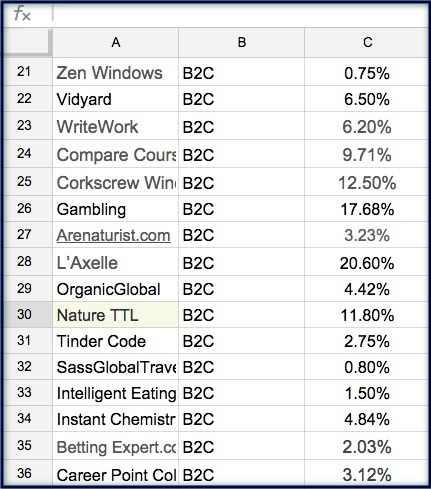 From 64 B2B A/B tests and clients, we measured the average conversion rate for B2B landing pages at 13.28%
From 80 B2C A/B tests and clients, we measured the average conversion rate for B2C landing pages at 9.87%
Takeaways and Testing
---
These numbers are useful things to know, but by no means does a conversion rate higher than 13.28% mean your business can sit back and rest on its laurels. Nor does a conversion rate under 9.87% mean you need to stop everything you're doing and devote the rest of your days to optimization.
This data is only useful as a guideline. The fact of the matter is, you need to test and optimize your landing pages constantly no matter what. Your target audience changes; your offers change; landing page technology evolves. Never be satisfied.
A relatively comprehensive landing page testing checklist (in rough order of influence):
Value Proposition/Unique Selling Point: As soon as someone arrives on your landing page you need to obviously communicate that they're in the right place and your page offers something valuable to them. Brainstorm 3-5 and choose the best, then test the rest.
Image/Visual Element: Whether an abstract picture, logo, video or picture of your webinar host (for instance), visuals make your page more appealing, trustworthy and personal
Form: Test the CTA above your form fields. Test the amount of form fields and individual ask (and be sure the amount you're asking of prospective leads is relevant to your landing page's offer).
CTA Button: The color, location and shape of your CTA button (the primary "Ask" on your landing page) can have a huge affect on the chance of that "Ask" being answered.
Navigation Bar: If your landing page's traffic source (ad, social, content, etc) promotes a specific offer, limit the amount of distraction from that offer.
Customer Testimonials: Customer testimonials create trust, as your landing page's traffic is far more likely to trust the word of people like them than they are your business (you're somewhat biased, let's be honest).
Copy: The amount, tone, and format of your landing page's copy is hugely influential on the possibility of its conversions. Too much and you can overwhelm your visitor. Too little and you won't provide the amount of value necessary for a conversion.
Related Reading
Conclusion:
---
Hopefully these benchmarks will help you understand a little bit more of where your business stands in the world of conversion rate optimization.
Watch out for more reports from Wishpond in the future, and let me know what information you'd be interested in hearing next!
– Written by James Scherer
James is a content creator at Wishpond and author of The Complete Guide to Landing Pages (among others). When he's not writing or designing for Wishpond he's enjoying Vancouver breweries, ultimate frisbee and risking his life biking around the city.
wishpond