18 Parks and Recreation Quotes to Inspire Online Marketing Strategies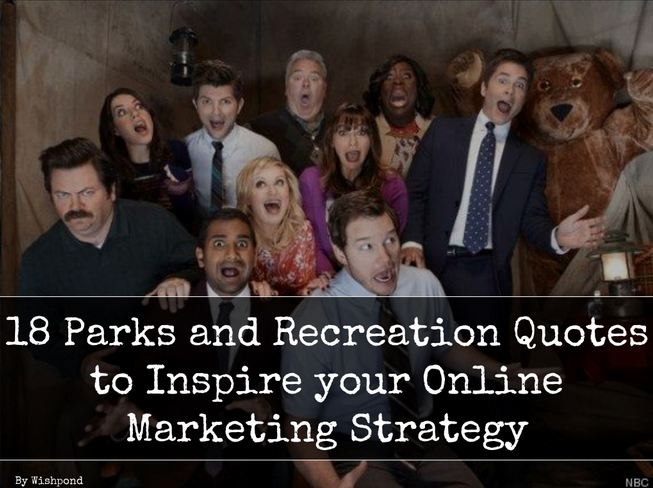 From Leslie's temper tantrum to Li'l Sebastian and "Treat yo self" Parks and Recreation gave us 7 seasons of memorable, laugh out loud moments.
And with the farewell episode still fresh in fans' minds, what better a time to look back at the hilarity.
In this Slideshare, the Wishpond content team takes a look at 18 classic Parks and Rec quotes, and translate them to inspire your businesses' 2015 marketing strategy.
Grab some "apps'n'sserts" and check it out!
By: The Wishpond Content Team