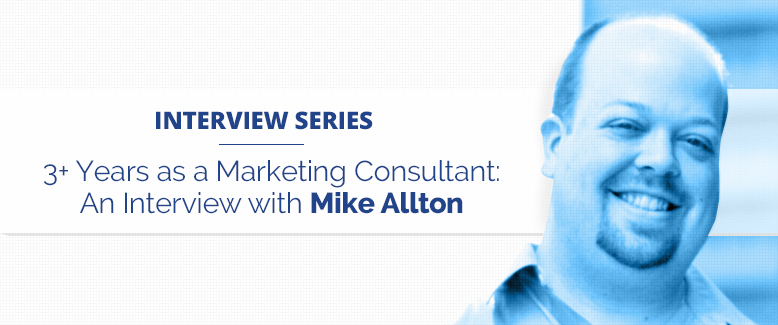 Sometimes in business there are people who you just connect with.
It can be a colleague, competitor, or, due to the irrelevance of space and time in today's modern online world, a social media and marketing consultant from St Louis.
I first connected with Mike Allton in the summer of 2013 as a guest blogger. He soon became a Wishpond affiliate, was featured in our first podcast ever, and I've written for him a dozen times in the past 18 months.
He also happens to be one of the premier experts on social media out there.
A traditional marketer and web developer turned social media and content guru, Mike went solo in 2012, building a brand around his name and reputation which drives 2,000 visitors a day to The Social Media Hat.com. He is one of the foremost influencers on the Google+ platform (with over 182,000 followers) and one of the most knowledgeable social media thought-leaders I've ever encountered.
Needless to say, when he says something I tend to listen.
I had the opportunity to ask Mike a few questions recently, covering his own move to consulting, his favorite social media platforms, a-ha moments, advice for businesses and more.
Here's what he had to say:
1. Freelance social media consultant is a courageous but intimidating step for a marketer to take. What drove you to consulting?
---
Interestingly, I wouldn't have considered it courageous at all. I started The Social Media Hat in 2012, after having spent the previous 5 years focusing mostly on website development. But I found that while I was good at building sites, I loved to write about and teach Content Marketing, specifically blogging and social media.
I knew that with The Social Media Hat, I would be able to write about those topics and connect with business owners who genuinely wanted help in those areas.
2. You've moved in a few different circles, most notably with Google+, but also with Pinterest, Triberr and more. Do you have a favorite social media or communication platform? If so, why?
---
That's very true. I decided early on that I needed to make a point to learn and use every social network and service… at least as many as I could find the time for!
I knew that having a presence on multiple networks would help my business, as well as give me the necessary experience to be able to advise businesses in how to use those networks. So rather than specialize in, say, Google+, I consider myself more of a generalist and instead focus on the consistent philosophies of being a "Good Social Citizen" that will help a business owner, regardless of which platform they're considering.
That said, Google+ is clearly my favorite platform. It's there that I was able to forge truly great relationships with peers and colleagues. And while I do think it's a great social network, the reality is that we all like to hang out where our friends are. If I'd created the same relationships on Twitter, I suppose that would be where I spent the most time.
3. Are there any strategies or platforms that you recommend clients steer clear of? Why?
---
There are no platforms I advise not using as a rule – it just depends on your business, your audience, and your personal preferences.
And that last one is really important, yet often overlooked. It's fine if a business and their audience match up on, say, Facebook – but what if the business owner (and the one doing most of the social media marketing) hates Facebook?
I'm not going to tell them they have to suck it up and use Facebook anyways, not if there's a more palatable alternative. If it's possible they could use Twitter instead and still have reasonable expectations for success, that's the route I suggest.
---
"There are no platforms I advise not using as a rule – it just depends on your business, your audience, and your personal preferences. And that last one is really important, yet often overlooked."
---
Now, when it comes to strategy, there are all kinds of strategies that get floated out there that I think are garbage, so we hardly have time to go through them all. But one I'll harp on for a moment is the obsession with follower counts, and the idea that if you follow first, it will get people to follow you back. Generally speaking, that's just a waste of time.
While we all want more followers, what's important to keep in mind is that in order to be valuable a follower must be interested in your brand. That means they need to be targeted. Following hundreds of random people on Twitter is not targeted. Instead, focus on finding very specific people who stand a greater likelihood of being interested in your brand or product. If you want to follow them as a means of customer outreach, that's an option. But the best solution is to simply put out great information and let your followers find you organically.
4. What is/was your primary customer acquisition channel?
---
Because I've continued to work all social channels, I've gotten clients and referrals from every channel. My primary channel has been Google+ since mid-2013.
5. Was there a specific moment where you saw a significant increase in traffic due to one particular strategy or variable? What caused it and can you describe what happened?
---
There are a few. The first Ah-ha moment came in late 2012 when, thanks to the kind graces of Stephan Hovnanian and a few other users on Google+, I realized I'd been using the platform wrong. I stopped link dumping and started using my content to create interest and engagement. The second moment occurred in July 2013 when I wrote an article called "How Not to Use Google+" which outlined the top social norms that had developed on the platform. That post was shared by Dustin Stout, and then in turn by then-VP in charge of Google+, Vic Gundotra. That cemented my reputation as a blogger and Google+ "expert".
Note that while the blog post was great, it was the activity leading up to the blog post that made it successful. Had I not been taking the time to create relationships with Stephan and Dustin and others, not only would the article not have been shared and seen by so many, I wouldn't have even been able to write it, since it was largely about things I'd done wrong myself and had since learned differently.
6. What are the most frequent or costly mistakes you see businesses making in your role as a consultant?
---
Most businesses make the mistake of not starting to blog. They get so caught up in details and minutia that they can't get that first post, then that second post, and so on started. If they'd just start writing, it would get easier each time.
7. If The Social Media Hat lost all of its traffic, and you had to rebuild it from scratch in today's marketing environment, what would you do differently?
---
From a high level perspective, there's actually very little that I would do differently.
During the first 12 – 16 months the site was up, I blogged 6 – 12 times per week! I created as much content as I could, and focused on making sure that there was value in each piece for my audience. Once I'd established a reputation (and more traffic and paying clients), I gradually ratcheted down the publishing schedule.
Yet ironically, now that I'm blogging just a couple times a month, my organic traffic continues to grow and is the highest it's ever been. That's the power of content marketing.
That said, there are lots of specific techniques and approaches that I tried and wouldn't do again. That's actually a big part of my approach to blogging – I try things out and run tests and experiments, and then blog about my results. For instance, I thought early on that syndicating my content to a couple major sites would be good for. As you know (since I blogged about and Wishpond so eloquently responded), I wasn't syndicating the right way so Google wasn't giving me credit for all that content I was creating. When I stopped doing that in October of 2013, everything changed.
8. You've recently had a baby daughter, how do you balance your work life with your private life?
---
Now that's a great question. Um, I don't?
Seriously, I have a three year old little princess and a 5 month old newborn. I work at my house in a third-floor loft, and my wife is a full-time mom. My oldest attends Montessori, which leaves my wife free to tend to the newborn most of the day, but there are still times when she needs a hand, and I'm fortunate to be able to do that most of the time. But I balance the interruptions during "work hours" with some evening and weekend work when the kids are both sleeping. In fact, Saturday and Sunday afternoons are when I get the most writing done!
The other side of that is the idea of personal versus business on social media. For that, I have a far more methodical approach. My personal Facebook profile is personal. I don't connect with just anyone there, and most of my status updates are personal in nature and are often shared only with friends. Every one of my other social profiles is specifically for business. I do permit some overlap in activities – I share my latest blog posts to my personal Facebook Page, and I do sometimes share personal pics of the girls or other random posts to Google+, and so on. Yet while it may seem random to the casual observer, it's actually quite calculated. Most everyone on Google+ knows that I'm a Star Wars geek, and that's been a deliberately cultivated connection.
9. Do you have a favorite blog or source of inspiration?
---
My favorite bloggers are Peg Fitzpatrick, Rebekah Radice, Dustin W. Stout, Stephan Hovnanian, Demian Farnsworth, Neal Schafer, Jeff Sieh, Martin Shervington, David Amerland, Mark Schaffer and Michael Hyatt, in no particular order. Clearly, I can't name just one. 😉
10. Just for my own sake, how the hell did you get more than 182,000 Google+ followers?
---
I'll never tell. 🙂
Actually, it's due to following the process I hinted at above. Starting in Dec. 2012 or so, I completely dumped all my Google+ connections and started from scratch, being very deliberate about who I followed and who I cultivated a relationship with. I started blogging more frequently and, each time I published, I shared that post to Google+ using Google+ Best Practices – a bold title, in-depth commentary, link, image, hashtags, mentions… the works. On April 12th, Google put me on the Suggested User List for the first of three stints. Each time I was on the SUL, I went from gaining a moderate amount of interested followers each day to gaining hundreds.
Have any questions for Mike? Feel free to ask them in the comment section below!
---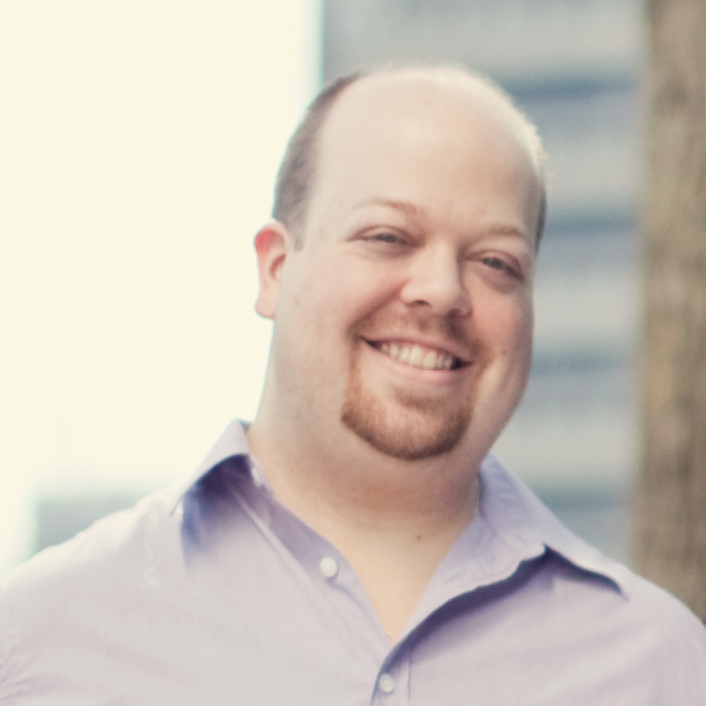 Mike Allton is a Social Media Consultant, Blog Coach and Chief Marketing Officer at SiteSell.com. He has been working with websites and the Internet since the early '90's. He is active on all of the major social networks and enjoys writing and teaching small business owners how to leverage the Internet to promote and grow their business.
Connect with Mike on Google+, Linkedin and Twitter
wishpond