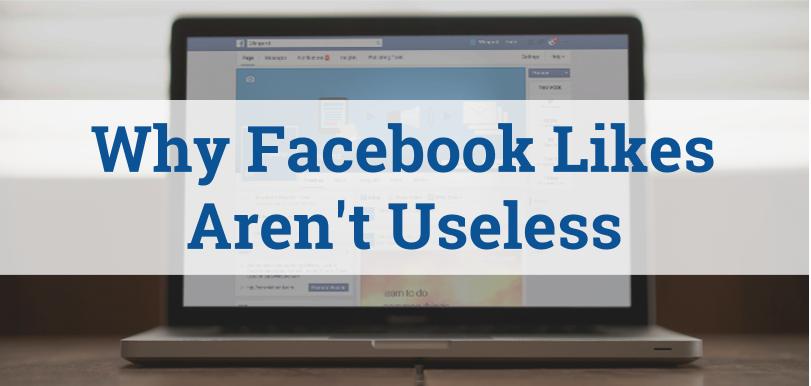 There's been a lot of (technical term here) "hullabaloo" in the online marketing world about Facebook's waning influence.
Type "Facebook Reach" or "Facebook Fans" into Google and you're probably going to get something that looks a bit like this: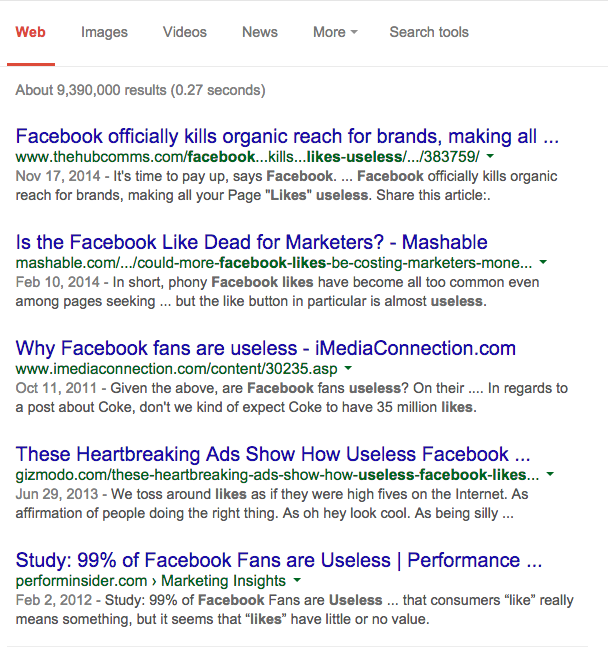 Are Facebook likes useless? Is the era of success on Facebook over?
Rather than beating around the bush and teasing you any more I'll get right to the point…
These articles are sensationalist and condense a complicated subject into a single, overwhelming conclusion.
I think it needs to be addressed.
So before we let this thing really get out of hand let's take an analytical look at it. Do you have five minutes to give Facebook another chance?
An Introduction to, and Justification for, Fallen Facebook Reach
Facebook reach is down. That's just a fact. I don't need to show you the graphs for you to believe me. You know this. Facebook knows this. We all know this.
But why is it down? Is Facebook really just looking to drive businesses towards its ad platform, or is it more complicated (and less sinister) than that?
The truth of the matter is, it's a little of one and a little of the other.
On the one hand, the mass majority of Facebook's revenue is generated by advertising. So yes, they have a vested interest in driving businesses towards paid promotion.
Why that's not a bad thing I'll get to in a couple moments. For the time being, though, let's just acknowledge that yes, of course, Facebook is interested in driving you towards Facebook Ads.
But they also have come out publicly to talk about the fall in organic reach (in fact, they warned us about it before it happened). The reason they gave is a genuine one: they asked their users what they wanted to see on their newsfeed, and their users unanimously answered "no promotional brand stuff!".
Long story short, Facebook amended their algorithm and your brand saw a drop in organic reach.
But jumping on that sentence and running to the hills with it isn't a very constructive attitude.
Think about it. The changes to Facebook's post reach algorithm were made to ensure that anybody who actually wants to see your brand content has a higher chance of doing so. The un-engaged (possibly fake) Facebook users who Liked your business are no longer being reached. In short, while the number of people who are seeing your posts may have dropped, the ones who are, are probably more valuable.
While I know it's tempting, if you're seeing low engagement on your posts don't (necessarily) jump to the conclusion that it's Facebook's fault. All they've done is their best effort to remove the useless Fans. If you have poor engagement, let's prove it's not the fault of your own Facebook posting strategy first (because that's something you can change).
Reason Facebook Likes Aren't Useless #1: You can probably reach more of them than you are
If we can agree that reaching more valuable Facebook Fans is a good idea, we can help Facebook a bit by honing in even more.
Each Facebook post you share on your Facebook Page can be narrowed down by segment of your Fans.
Depending on your business type, you'll be targeting based on a lot of different characteristics. If you've ever used Facebook Ads, you'll be familiar with the structure of post targeting:
Gender, Relationship status, Education, Age: SaaS and B2B probably won't care about this kind of targeting but it could be really effective for brick-and mortar or ecommerce businesses.
Location: This is an effective one, especailly if you've noticed in Facebook Insights (or Facebook Audience Insights, if you're fancy) that your most engaged Fans come from a single country or location.
Language: At Wishpond we have dedicated English, Spanish and Portuguese customer support specialists. Because of this I might target posts to those three languages even though all of our social posts are in English. I do this because people who have their language setting to a foreign language may still see them.
Interests: This is where it gets cool. Consider targeting your Facebook posts (particularly when promoting content) at Fans Interested in the type of content you're sharing. Note that (unlike Facebook Ads), Facebook post targeting doesn't combine your target market, but rather targets each Interest individually. Here's what it might look like: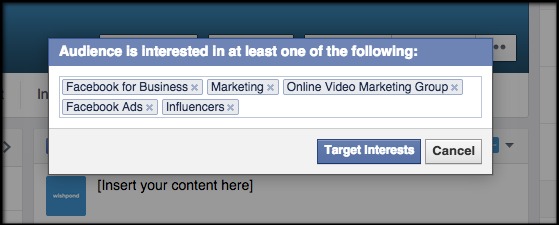 Reason Facebook Likes Aren't Useless #2: You can drive leads from your Facebook Fans
You'd rather have a prospective customer's email address than keep them as a Facebook Fan, right? You'd rather have an assured way of communicating with them (plus know a bit more about them) than create a Facebook Post and hope, right?
In many ways, I view a Facebook Fan as stage one of customer acquisition. They've indicated interest in your business, but perhaps aren't quite ready to convert to a sale.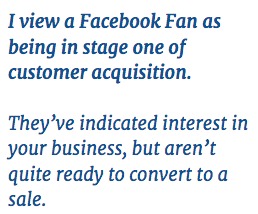 So let's use your business' Facebook Likes to generate leads, and push your prospective customers down the sales funnel a bit.
Yes, I'm talking about Facebook Ads. Deal with it.
Here's why Facebook Ads are worth thinking about, in the simplest terms:
If you were to devote 6 hours a day to Facebook exclusively, you could not (even before the drop in organic reach) effectively market your business to as many people as a Facebook Ad reaches with a $25 ad spend and a half hour of ad building.
What is 6 hours worth to you?
---
But let's get back to the value of a Fan when it comes to advertising. Here's the nitty gritty of this whole thing: Targeting a Facebook Fan is far more likely to generate a click than targeting users by interest or demographics. Not least because the people see your ad already know who you are.
How do you generate email addresses from existing Fans with Facebook Ads?
One of my favorite strategies to turn your Facebook Likes into leads is to run a Fan-only sweepstakes.
Here's why I like this strategy:
You can use the whole "exclusive to our Fans" shtick, which is guaranteed to increase engagement, as people like being part of a select, exclusive group.
You learn which of the Facebook users who Like your Page are genuinely interested in your product (and which were just there because they clicked "Like" on something they thought was a post a couple years ago…)
You can promote your contest with both organic posts and Facebook Ads.
An example:
Think about it – we'd be giving away something cheap for us (subscription to our tool) in exchange for the email addresses of hundreds of people we know are interested in our business. A well-designed email campaign post-contest might convert anywhere from 5-15% of them to a paid subscription, but only if we have their email addresses in the first place.
Top Tip for Turning Fans into Leads: If you're looking to collect emails from your Facebook Fans, upload your email list as a custom audience and then "exclude" that list from your post or ad to be sure that you're not wasting paid or organic reach on people you already have in your contact list.

Reason Facebook Likes Aren't Useless #3: They're easier to get than you think
Last November, Facebook removed the "Like-gate" from its promotions. Basically this meant that your business could no longer require users to Like their business Page in order to enter a promotion.
This kinda sucked for some of our merchants, who used Facebook contests to generate Fans.
So we came up with an answer – well within Facebook's regulations, but also a bit on the line: the Like "Recommendation. It looks like this: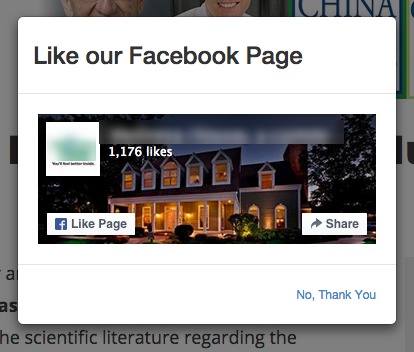 This allows your page visitors to say "No, Thank You" to Liking your Page. Sure, it's not a guaranteed Like, but that doesn't mean running a contest on Facebook isn't still an awesome way to increase your Page Likes, nurture existing relationships and increase brand awareness on Facebook and the web in general.
A few Facebook contest ideas:
Generate Fans or leads with a sweepstakes contest: With a low barrier of entry and simple incentivized lead/fan generation strategy, sweepstakes have always been our most popular promotion. Use them (alongside an excluded custom audience) to drive leads from your fans. Or, use them (alongside an excluded Facebook Fan list) to drive Fans from Facebook users.
Increase brand awareness with a photo contest: Get some user-generated content, increase engagement with Fans and generate leads. Facebook photo contests are also a great place to find ammunition for later Facebook posts (and remember to mention the person who submitted each photo).
Increase Fan engagement with a vote contest: Take two or three of your most popular products/blog posts/resources/headshots, etc and get people to vote on the one they like best. Stir up some friendly rivalry to boost reach.
And if you need some ideas for what kind of prize will work best for your business (and when) check out 101 Best Prize Ideas to Give Away in Online Contests & Competitions.
Bonus strategy to reach more of your Facebook Fans
A couple years ago, Facebook rolled out the auto-play newsfeed video. They talked to a few users, who pretty unanimously declared they liked seeing video on their newsfeed, so the post-type went up a couple notches in their algorithm.
We took a detailed look at the effect of video on our own organic post reach in an article entitled "How We're Using Video to Boost Engagement on Facebook'". Long story short we saw a tripling of organic reach when we posted a video with a blog article (over a simple image and link).
But, even then, we weren't tapping into the strength of video on Facebook. As Josh Kalven noted in his Medium article on this subject, more and more brands are implementing the "silent video" – essentially "B-roll" and music over images or video with large written text to deliver your message.
This effectively communicates your brand message within the "no-sound" world of Facebook's auto-play videos. So that's 300% increase in organic reach without sacrificing your promotion or message at all. Not bad.
Here's an example from NowThis:
And, because these videos are centered around the text, they're actually easier to create. All you need is some image stills, a simple video editor and some creativity. Think about it.
Conclusion
Hopefully this article has given you a bit of "get-up-and-go", as well as the inspiration to give Facebook marketing another chance.
Facebook marketing of 2008 is done: no more throwing a post onto the platform and knowing that thousands of people will see your promotion. No more guaranteed Likes, Shares or Comments. You're going to have to think outside the box, and work for your return.
But, if you work smart, that return is still an impressive one.

james-scherer-2