Most Marketers are Doing it Wrong: 5 Steps to Succeed on Instagram
Marketing on Instagram is a hot topic these days. This guide is meant for people who want to start marketing on Instagram, but might not know where to begin.
Instagram is one of the rare social networking platforms that can actually provide a high return on investment while helping you gain brand exposure and recognition.
There have been a lot of studies about the effectiveness of Instagram marketing. One of my favorites is an article by Crowdfire that showcases a case study from National Geographic where they saw a 20,000% increase in Instagram engagement resulting from similar social media posts on both platforms. In case after case you'll see Instagram trumping Twitter in both shares, likes, and total number of engagements.
If you're ready to start marketing on Instagram, there are a couple of steps you need to know in order to get started.
---
Step 1: Create your account
Name your account in a way that is easy to search and easy to remember. People need to be able to see your account briefly, and be able to roughly remember the name of your account.
Finding a unique account like RowBow (if you tailor bow ties for example), is easier to look for than something named *__BowtieFashion87. It might sound silly, but there are still many cases like this, especially when you try to lookup fashion blogs using generic names like "malefashion". Sifting through the other 1000 male fashion accounts with same phrase in their name is like searching for needle in a haystack.
Step 2: Find your niche
If we look at the account BlueMint, what do you subconsciously see?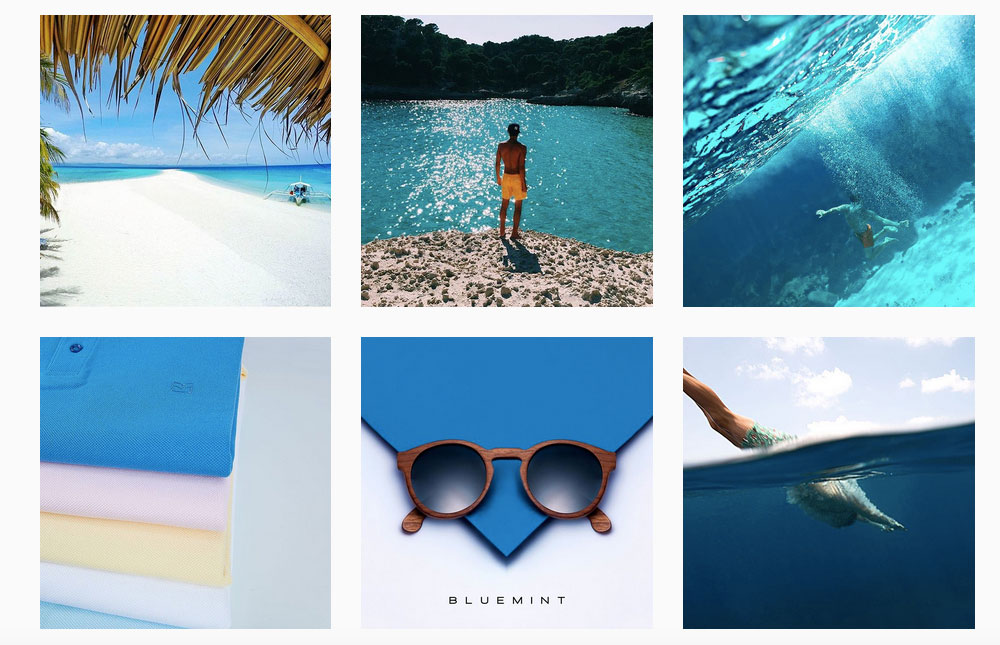 Everything is blue.
Most of their pictures contain color blue, their brand name and media all revolve around the color blue; blue shorts, blue sky, blue beaches, etc.
This gives a great impression for person visiting their account for the first time. If they subconsciously like the color blue, they'll stay for the tone, for the vibe.
They'll do this even if they live in Greenland and shorts are the last thing they need. They'll will be liking the pictures, tagging friends, and sooner or later, they'll purchase something.
So my word of advice - build your account around something.
An Idea, style, or passion. Many good accounts build themselves around the Instagram standard of girls, cars, watches and animals.
But there is more, much more. I have seen successful accounts built around forests, fixed gear bikes, dad shoes, bedrooms, you name it. Be creative and challenge the status quo.
Find your own unique style.
Step 3: Post Great Content
Now tell me, why does this account suck?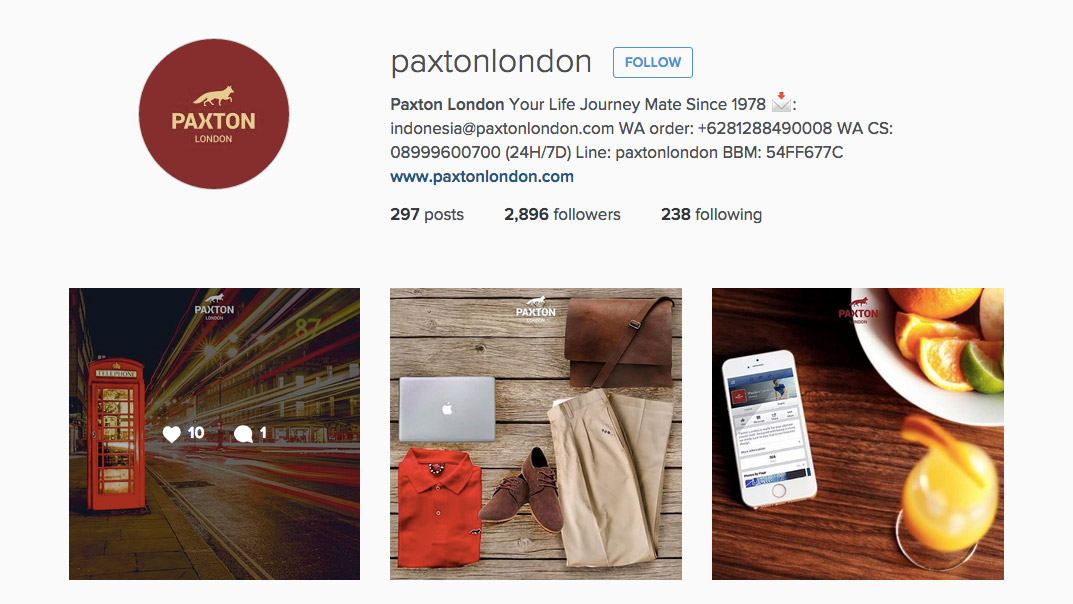 But this one doesn't?
Yet their product is almost the same.
The first account has more followers, more posts, yet less engagement.
Why?
Because content is king. People are tired of seeing 10 posts a day from an account when 8 out of them are random soulless pictures, filled with people and things you can't associate with.
People want to see real people, real stories, real products and real emotions.
Think about what you post, think when you post, and think about to whom you post.
We spend on average between 2-3 hours creating our posts. A single post can even take up to a day.
But why?
Because we love what we do. We don't schedule 3 hours for post, we focus on creating media that we want to bring to our followers at the time they want to receive it.
You can spend a ton of money producing great posts, but remember that your creativity and your time are your most valuable assets.
Step 4: Find a Brand Ambassador
You may have heard of the company called Instamole. I truly believe this is the first dollar you should spend on your Instagram marketing. The service allows you to export a report of the top influencers in your field so that you can reach out and strike a deal with one.
To start, think about your product and the type of person who would buy that product. Try and narrow the scope. Think beyond a broad hashtag and think about being niche. The narrower you get, the better results you will have. Once you receive the report, look carefully through the best accounts that you could use to promote your brand.
Then consider how you could use them to market your product without jeopardizing the integrity of their account. Remember there is a reason they are the most influential in their niche.
Most ambassadors will have a business email associated with their account. You can use this email to get in touch with them to discuss partnership opportunities. The type of collaboration you agree to do with them is up to you, but the less obvious advertising is, the better.
Step 5: Automate
When you're starting off on Instagram, there's a lot of ground to cover and you'll need some tools to get you started.
Instagress is a service that can help you automate likes, comments, follows and unfollows. It's not buying followers, it's automating activity that can get you exposed to real people.
Here's some tips to get you started on with Instagress:
Never put urls in your comments when starting out with Instagresses automation

Use your Instamole reports to follow and like the posts of people who are following your narrow influencers, you will be amazed what results instamole + instagress can bring to you.

Use your Instamole report in order to find the best times to set up Instagress activity. Don't know what time zone your users are from? Use the free service called Iconosquare, it will help you to find what types of content your users like and where they are located.
---
Wrapping up
Selling via Instagram is tough, but it's not impossible. Drop the idea of selling before reaching your 10k followers and focus on your brand and levels of user engagement. There are always chances to generating sales as you grow, but after hitting that 10k mark, you'll see that things become much easier to monetize. Your reach will grow organically and you'll see your call to action posts start to blow up.
If you're new to Instagram, I hope you found this short guide useful. While nothing happens overnight, I'm certain if you follow these 5 steps, you will find success with your Instagram marketing.
---
About the Author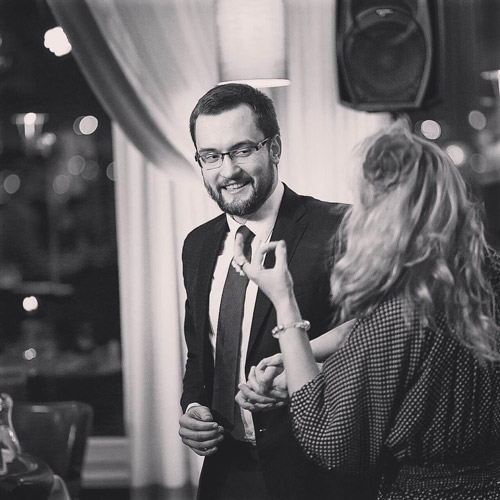 Kristaps Jakovlevs is a professional Global Supply chain specialist, on his free time he likes to experiment with building sustainable brand marketing on Instagram. You can contact him via the new Instagram Direct Message service - Yucko88.