Increasing our signup rates is one of the core metrics that we use to measure the success or failure of our inbound and outbound marketing tests.
Once a user clicks on one of our ads, consumes our content, and make their way down our funnel, they'll inevitably be brought to our signup page.
This is the moment of truth!
A user reaching our signup page could be months in the making. But if this page isn't optimized for conversions, then we could be missing out on a ton of paid sales.
That's why our team decided to run a multivariate test on the signup page itself.

Our hypothesis?
If we redesigned the page to make the social login feature more clear, we'd emphasize how easy it is to signup from a social account and generate more signups.
Take a look at our original signup page:
This is a simple signup page which we hadn't changed in years. Notice how the email login is the most prominent feature on this page. Using heatmaps, we saw how users were interacting with this page, primarily using the email login form rather than the social login buttons.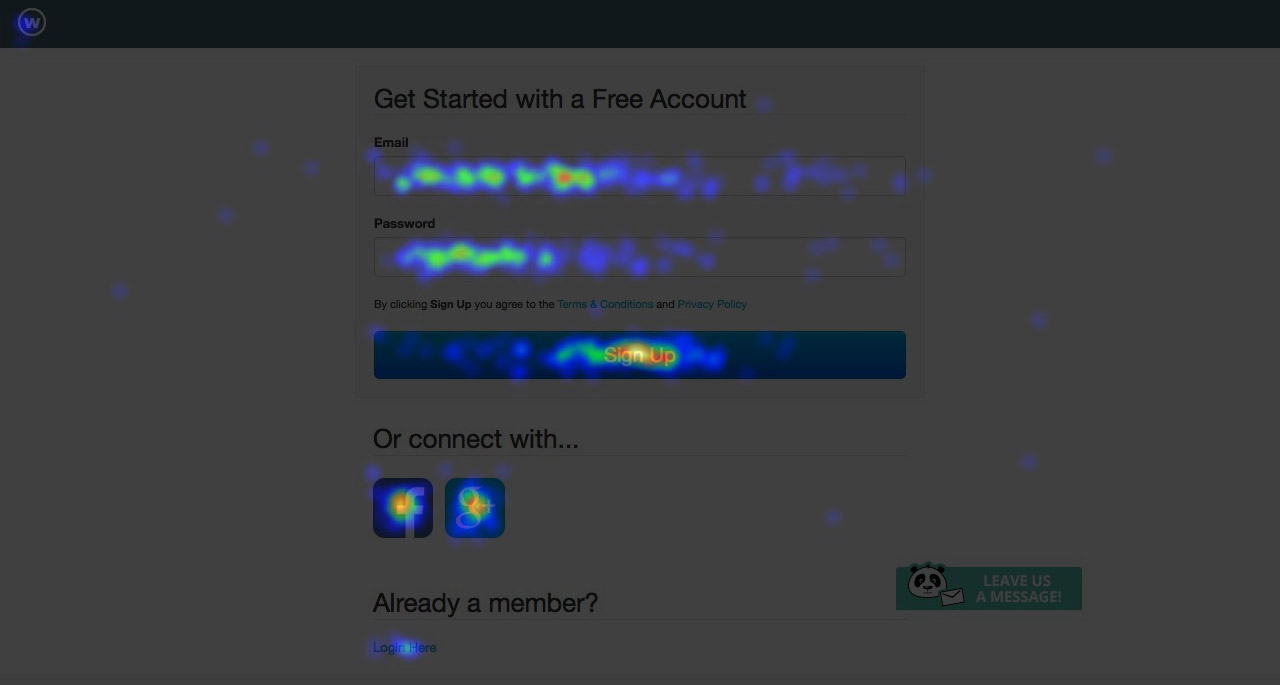 While signups weren't terrible from this page (around 48%), we knew there was room for improvement.
In the new variation, we made the social login buttons the most prominent feature followed by the email login option. By expanding the size of the buttons and placing them above the email login, we were able to emphasize the social login feature while maintaining the same core functionalities of the page.
The new variation:
What did we find?
The variation gave a 8.5% increase in conversions with 95% certainty.
While we are aware that the updated design might have contributed to a portion of that increase, we are certain that our initial hypothesis was correct as users have began using the social login buttons more frequently.
We even have the heatmaps to prove it: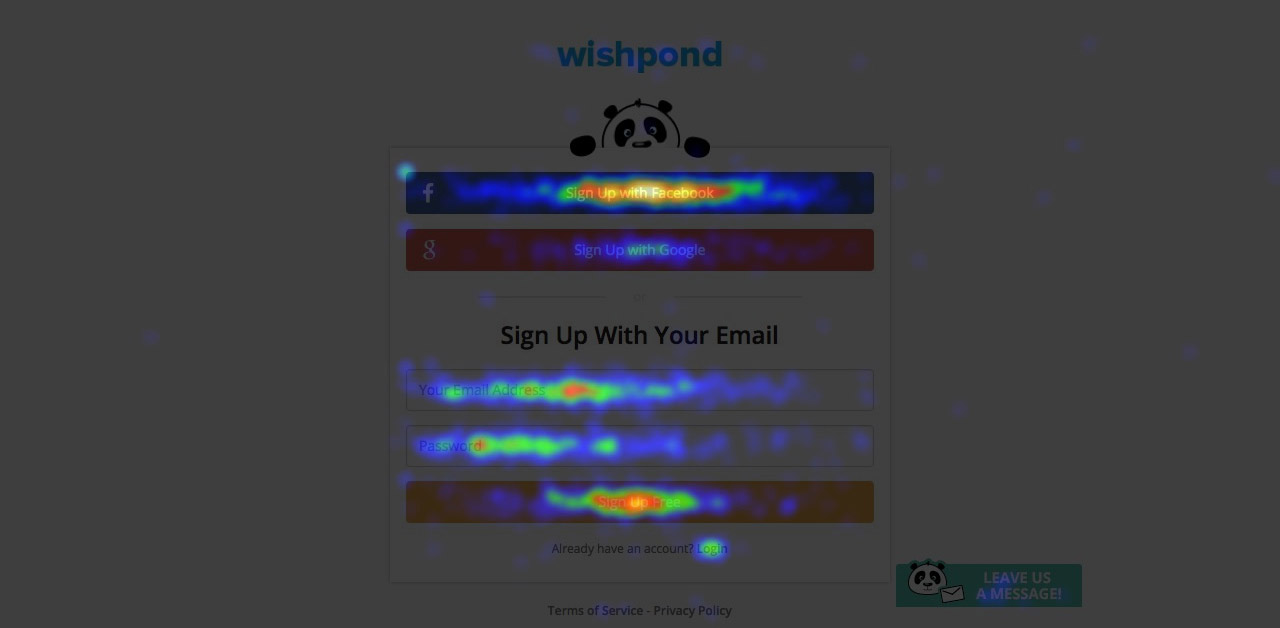 So what does this a/b test tell us?
Social logins help increase page conversions by making it easier for people to give you their contact information. If less is more in terms of the number of form fields, then zero is even better!
Loginradius published a report that broke down the different percentage of people using social logins today. Consistent to our findings in our heatmap, the majority of users choose Facebook over Google, followed by a myriad of other options under the 3% range.
If you're thinking of trying a social login variation on your own landing page, try Facebook and Google first, and then consider some of the other less popular options later. We'll be testing out new variations, including Linkedin and Outlook, in the near future, but don't expect these tests to have a significant impact on the overall number of conversions due to the total number of users who use this feature for social login.
How have social logins affected your conversion rates? I'd love to hear your experience in the comments below.
Related Readings
kevin-ho