Landing pages are sort of like Lays chips, once you pop you can't stop.
Remember that first time you drove PPC traffic to a dedicated landing page? The power of being able to customise your page headline based on your keywords, the flexibility of being able to customize your offer based on your segment?
That's the greasy goodness that keeps you coming back for more. But what happens once the chips run out and you're all out of landing page use-cases?
Luckily, we have you covered. If you're craving a new landing page fix, we've compiled 6 new use-cases for your website landing page to satisfy your hunger.
Access beautiful, high-converting Landing page templates for your business with just one click here. Get started.
---
Website Landing Page Use-Case #1 Webinar Registration Page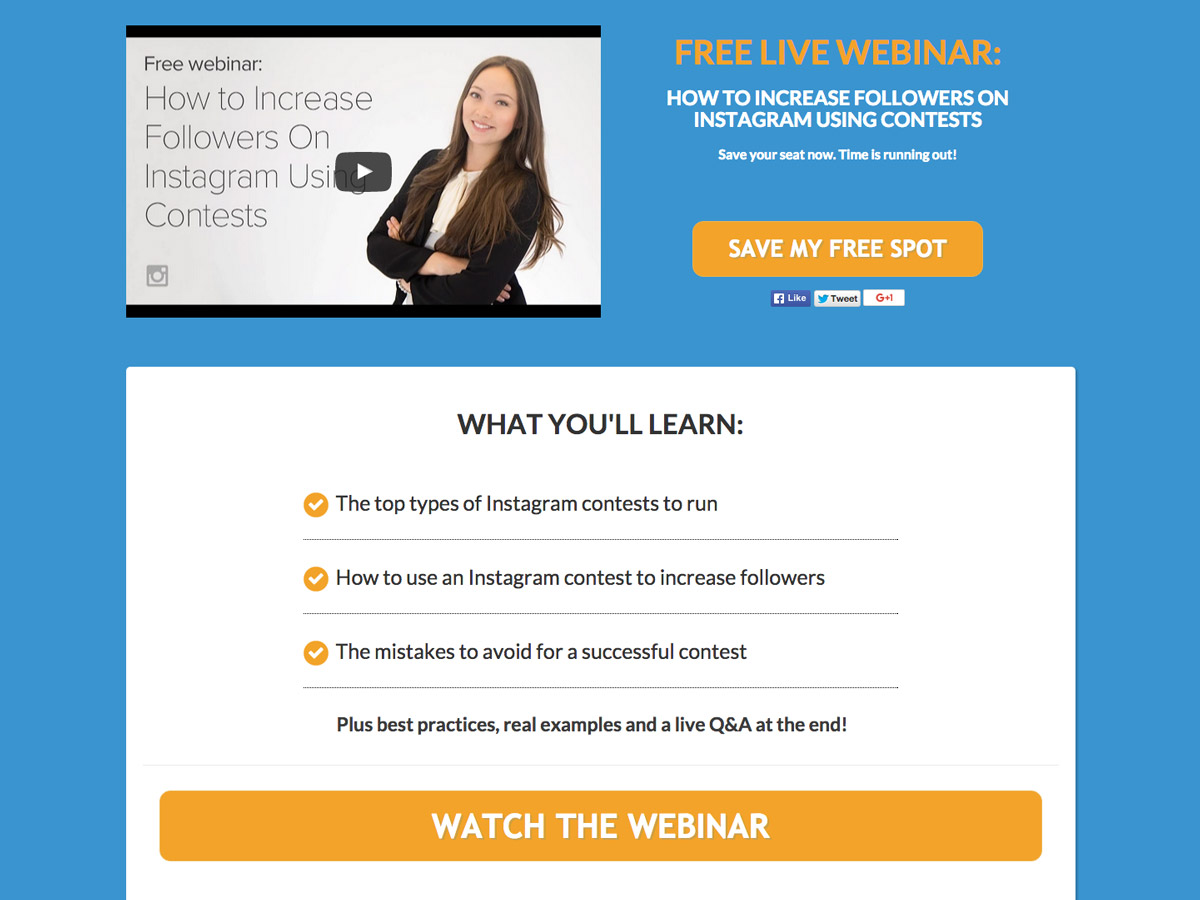 Use the power of a landing page to help drive users to your webinars and online events. A simple page like this can be used to break down the content of the webinar, provide information about the time of the webinar, and give users an opportunity to register.
Using a dedicated landing page for a webinar has been shown to increase conversions by up to 750%. Part of this is because it's much easier to A/B test a webinar landing page vs. the default registration page on a site like GoToWebinar. The other reason is that starting with a high converting webinar landing page template that has industry best practices built in like CTAs, mobile responsive design, video placeholders, etc. is much better starting point then a standard unoptimized webinar registration page.
In order to find the greatest success with your webinar registration landing page, try these three suggestions to get you started:
Include a clear call to action that contrasts with the rest of your page
Include a countdown timer in order to add urgency leading up to the event
Include a short video that describes the content of the webinar
---
Website Landing Page Use-Case #2 Customer Survey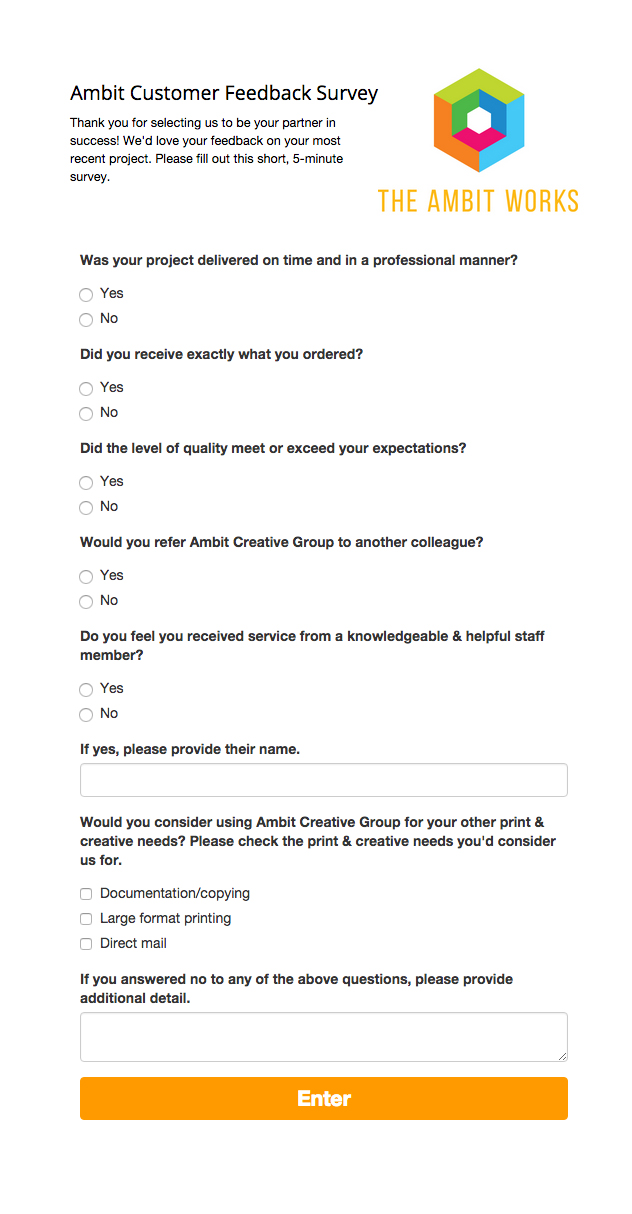 Customer surveys are a great way to get a ton of information from your users in a single page. Using a landing page to collect surveys works well for two reasons:
Firstly, people are more likely to complete the form since landing pages are typically built using CRO best practices.
Secondly, if you're using a platform like Wishpond to build your landing pages you can then use any information collected in a form field, checkbox, or multiple choice option to trigger a marketing automation workflow.
So what does that mean?
Say for instance one of your survey question asks users about their favourite winter activity. If a user selects the field "Snowboarding", you can trigger a marketing automation workflow that automatically adds that user to your snowboarding list segment so they can start receiving your snowboard specific content updates.
Here's how that would look using a marketing automation workflow:
First set your condition to the lead property "Favourite Sport" is "Snowboarding"

Then based on that condition, add that user to the list "Snowboard list segment"

If you want to jump into creating a survey using a landing page, here's a couple of tips to get your started:
Use checkboxes and multiple choice options whenever possible to increase usability on mobile
Add optional single line text boxes underneath certain questions if you want to get more information regarding checkbox answers
Don't forget about the post entry experience! Set up an email marketing automation workflow that automatically sends a user an email thanking them for participating.
---
Website Landing Page Use-Case #3 Event Registration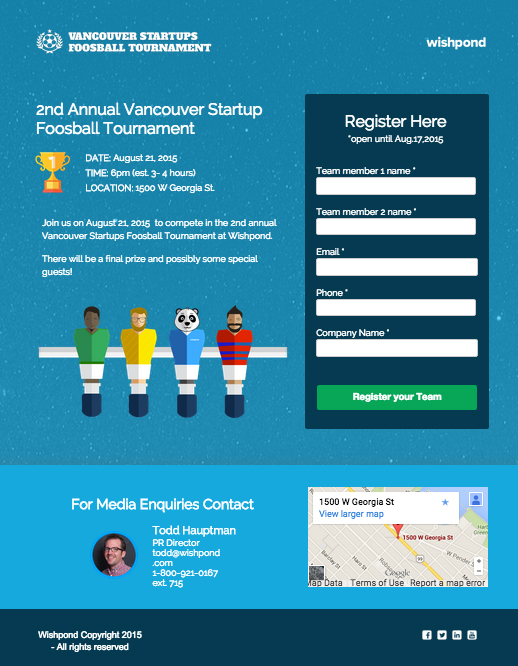 Have an upcoming event you're looking to get the word out for? Nothing beats a landing page to highlight the details and to start collecting RSVP's.
Common event types include sporting events, corporate functions, family reunions, weddings, and community engagements.
When creating an event registration landing page, remember to include a map of the location so it's easy for people to find as well as the phone number or contact information for the event organizer in case people get lost.
---
Website Landing Page Use-Case #4 Product Reservation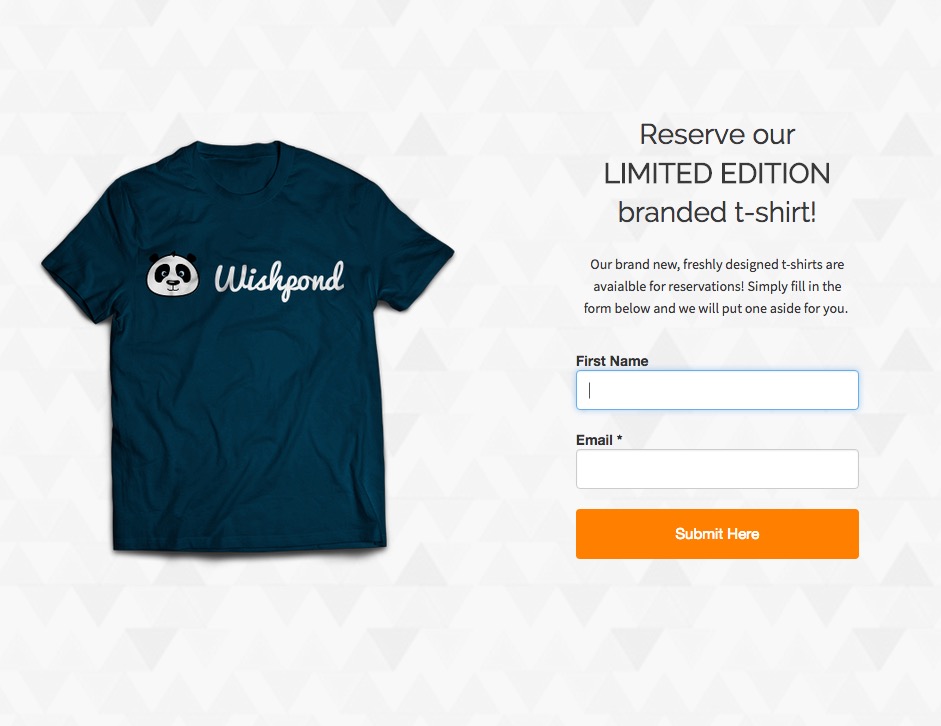 Landing pages can be a great way to build up hype around your product prior to its release. One way you can do that is by using a product reservation page.
A product reservation page allows users to reserve a product that's not yet released in exchange for some form of contact information. This could include their email, name, phone number, etc.
Use a simple landing page like this on your website and link to it from blog posts, PPC ads, and product pages to help build a following for certain products leading up to their launch.
---
Website Landing Page Use-Case #5 Coming Soon Page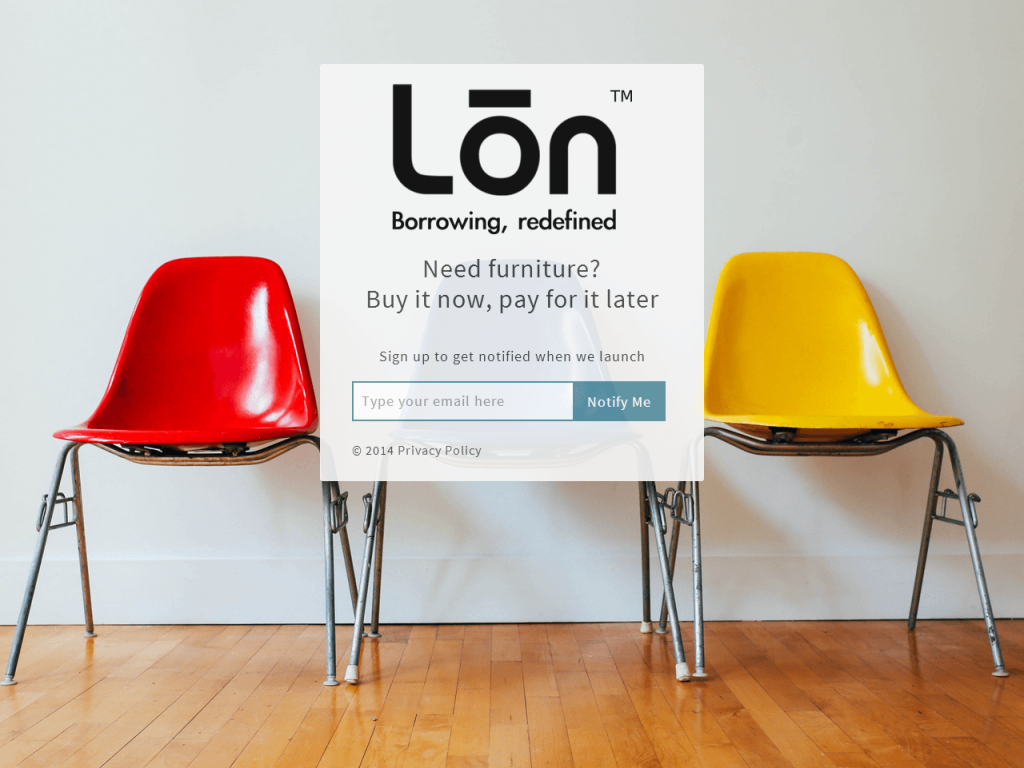 Website not finished yet? No problem! Rather than just letting your site stay in construction mode until it's complete, use a landing page to collect emails from prospective customers in the meantime.
Coming soon pages can generally be left pretty minimalistic in terms of design, but successful coming soon landing pages generally have these three things in common:
Clearly and succinctly communicate what your website will be about once it's launched
Some visual element that reiterates the basic premise of the site
A clear proposition of what people are signing up for (for example to be notified, or to get early access)
---
Website Landing Page Use-Case #6 Course Sign Up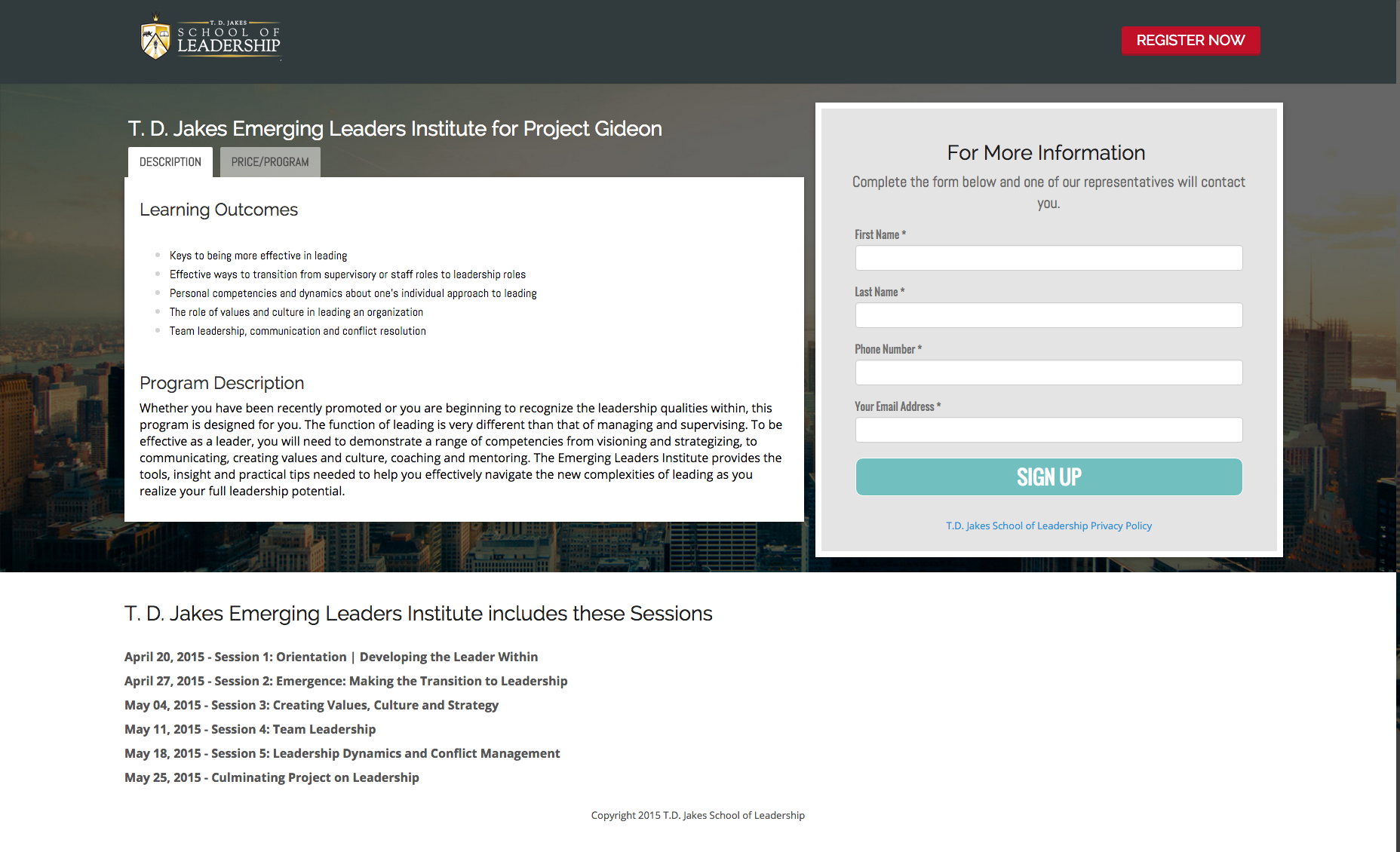 Use the power of a landing page to fill your online and offline courses with students.
Course sign up pages make it simple to have all of your course content, enrolment requirements, and contact information in a single place. Use these types of landing pages to either allow people to find out more about the course, or to actually enroll.
Using marketing automation, it's easy to setup a workflow that will automatically send students a welcome package once they enroll outlining the course syllabus and schedule.
To set up an email autoresponder using marketing automation, simply select the conditions that a user has converted on your courses landing page campaign:

Then set the action "Email" and select your course welcome email.

---
There you have it! Six website landing page examples to satisfy your hunger for conversions. Landing pages are one of the most versitle tools on the web and it's always interesting to see new use-case scenerios emerge.
What's your favorite landing page use-case? Feel free to tell me in the comments below.

Related Reading:
kevin-ho