It's that time of the week, good old template Thursdays. It's time to grab a cup of tea and check out the 5 brand new templates our design team has just released.
True to our word, the Wishpond team is dedicated to bringing you new templates every week aimed at simplifying your life and making online marketing that much easier.
If you don't see the template that you're looking for in the over 70+ templates in our template gallery, let us know in the comments below! Remember, the Wishpond team works for you so if there's a new template that you need, we're on it.
Without further ado, here's a list of 5 brand new high converting templates to get your paws on.
---
"Petals" Landing Page Template
---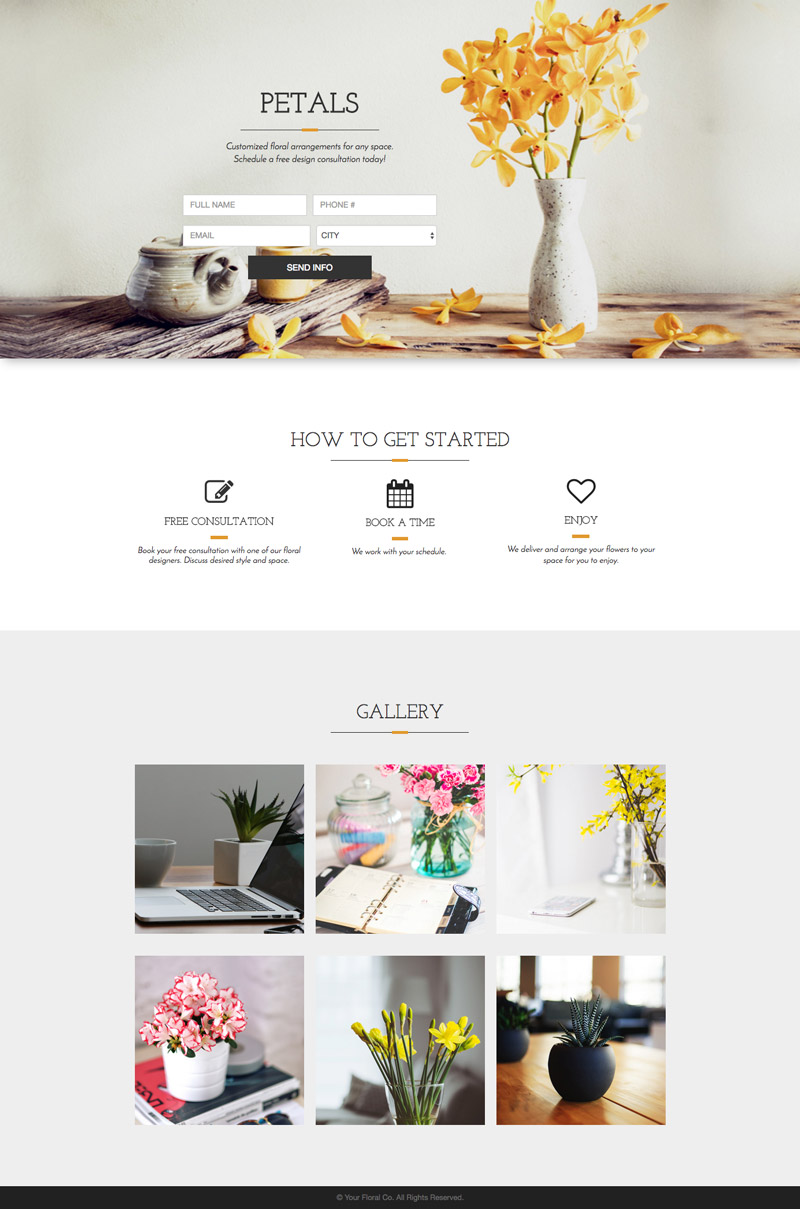 Simple. Elegant. Efficient.
These are the three words that instantly come to mind when looking at the new Petals landing page template. Featuring a built-in gallery, above-the-fold form, and easy steps to help your customers get started, Petals has everything your floral, craft, or design business needs to get started.
Use this landing page template if you enjoy minimalism, beautifully designed layouts, and need space for all of your image rich content.
---
"COOLAPP" Landing Page Template
---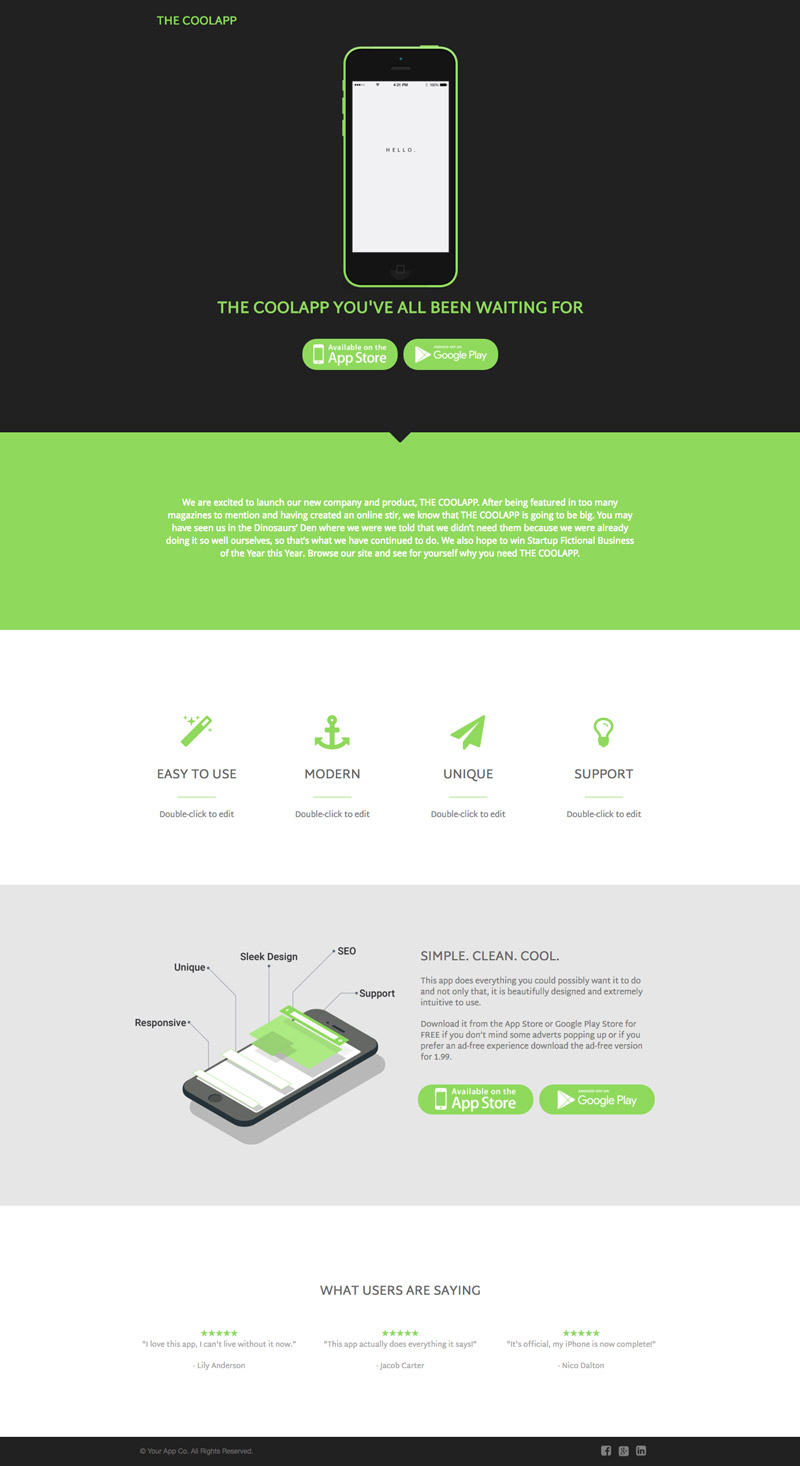 To quote the landing page itself: simple, clean, cool.
These are the words that describe the brand new COOLAPP landing page. Built with enough sections to house all of your app content, yet minimalistic enough to guide a user's eye to the most important information, COOLAPP has everything you need for your next app launch, and more.
Ue the COOLAPP template if you have an app or idea that you want to bring to market in a simple yet impactful way.
---
"Master Class " Landing Page Template
---

Running an online class that needs a landing page? Well look no further. The Master Class template has you covered.
The Master Class template comes with everything you need to summarize course content, student reviews, and even comes with a built in section to add background information about the instructor.
Use the Master Class template if your looking to promote an online class from Udemy, university courses, continuing education classes, or any type of vocational training both in person and online.
---
"Social Prints" Landing Page Template
---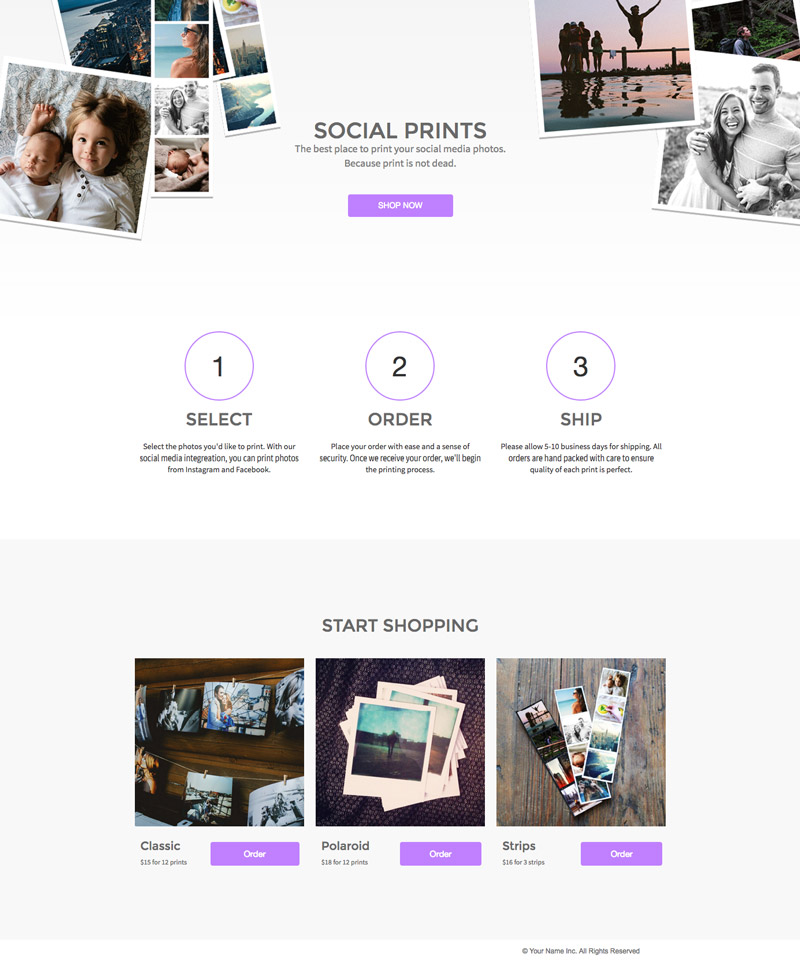 As easy as 1, 2, 3. That's how we describe the brand new Social Prints landing page template.
Designed to provide an inclusive landing page experience for photo studios, print shops, and photography galleries, the Social Prints landing page is the definition of a drag and drop template experience.
Featuring a simplistic above-the-fold experience that uses imagery to naturally draw attention to the page's CTA, a detailed breakdown of how your shopping experience works, and room for all of your most popular photos down below.
Setting up shop has never been simpler.
---
"Blogging For Business" Landing Page Template
---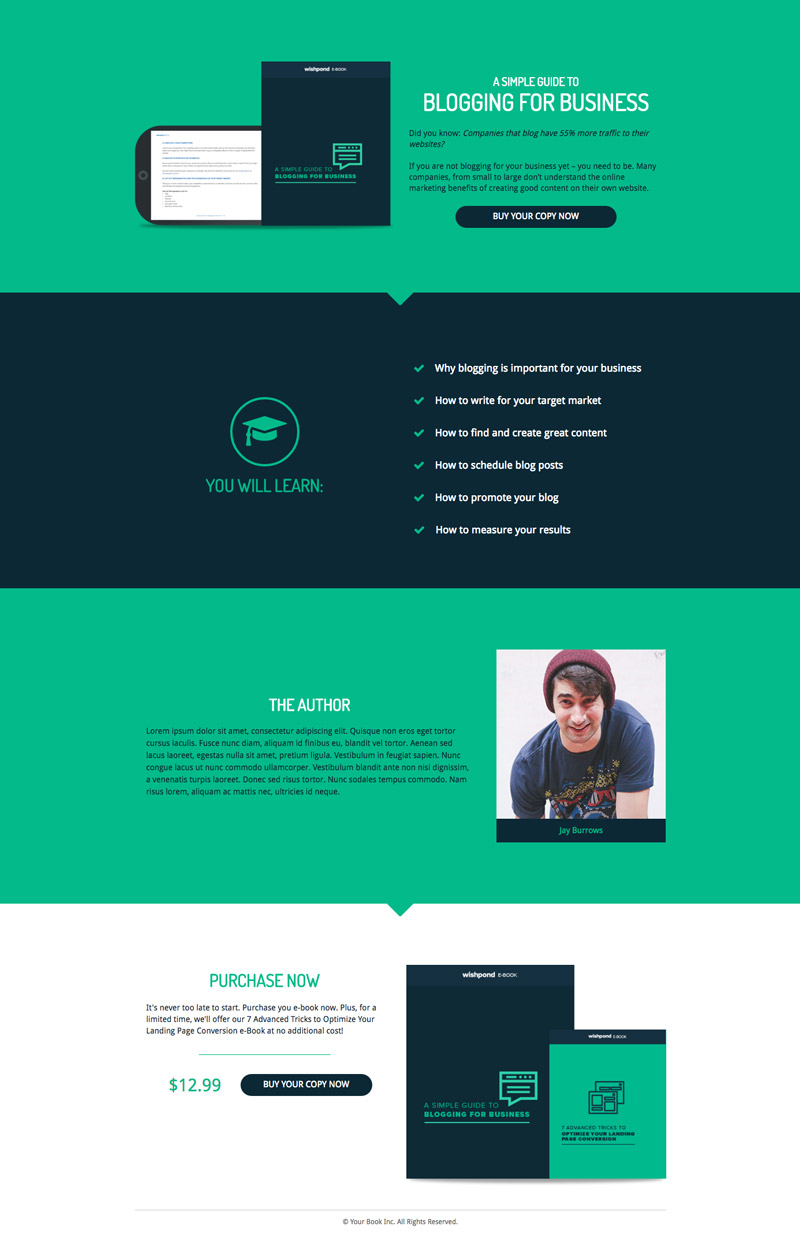 The internet is packed with competition for online products. Make yours stand out from the pack with our new Blogging For Business landing page template.
Featuring four distinct sections to fully articulate your product, pre-built bullet points, and directional cues to lead your users to the various sections of the page, the Blogging for Business template just became your sales team's new best friend.
Use this template to sell ebooks, online courses, expert guides, and professional services, and remember to create a click popup to get your lead information!
---
So what are you waiting for?
---
Wishpond's drag and drop landing page builder makes it easy to build high converting landing pages in no time.
Don't have hosting? No problem! Wishpond provides free subdomains to get your pages up and running today.
See how easy it is to build your own custom landing page.
kevin-ho