Landing Page FAQ: Landing Page vs Squeeze Page?
If you're familiar with landing pages, you've probably heard the term "squeeze page" before. But what exactly is a squeeze page?
In short, a squeeze page is a landing page, but a more specific type of landing page. Squeeze pages are designed to serve one core function: to collect a user's email address.
That's it.
While landing pages might be used to educate users on a specific product or service, squeeze pages are generally shorter and smaller, containing little to no images and very minimal text. Landing pages can include multiple sections, display different types of content, and possibly even have multiple call to action buttons within a single page.
A squeeze page on the other hand focuses on quickly communicating a single core offer. This could be to download an ebook, watch a video, register for an event, etc.
Take a look at this example squeeze page: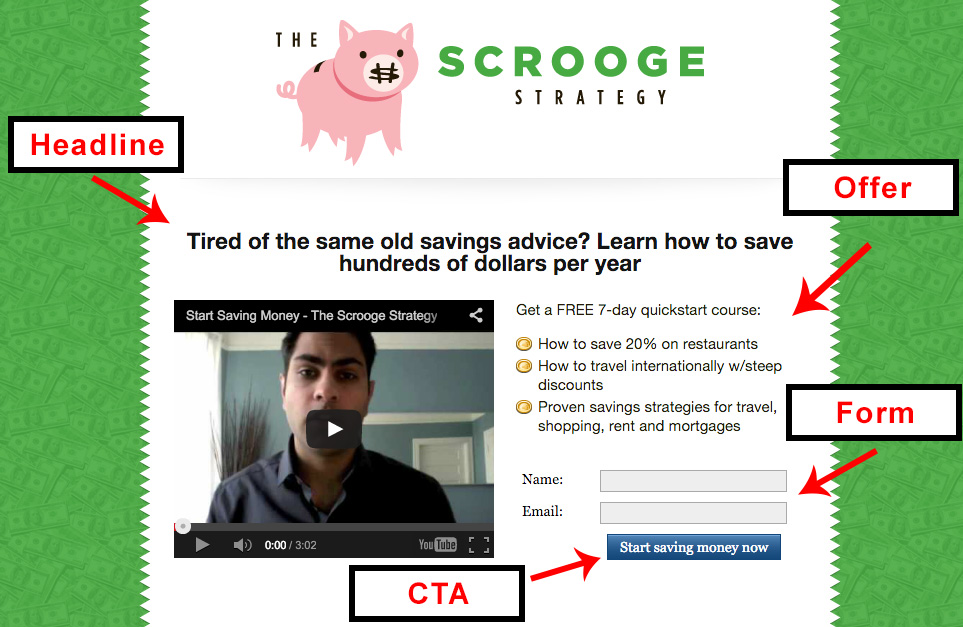 Notice how there are only four main elements consisting of a headline, offer, form and CTA.
On a squeeze page, each of these elements should work together to push towards that single conversion goal of getting a user to provide their email address in exchange for your lead magnet.
It's not uncommon to see squeeze pages that are narrow in design which, intentionally, draws a viewer's attention inwards on the offer.
If ever driving users to a page to sign up for an event, give away an ebook, or any other product which can be easily described (or was described previously in detail in an earlier touchpoint), then consider using a squeeze page to do the job.
Related Content
Click here to head back to the Landing Page FAQ. →