How Marketing Automation Works and What it Can Do
What is marketing automation?
Marketing automation is the use of software to automate repetitive tasks related to marketing activities and connect and optimize different parts of the entire marketing funnel.
---
But let's break that down a bit.
You want to collect and label every lead as they come into your business. You know it's important to your ability to close those leads. You want to know who they are, where they came from, and what they do on your site. But doing that manually is impossible.

You want to segment all those leads into optimized lists based on their characteristics, actions and demographics. But grouping them manually is impossible.

You want to deliver relevant communication to each of those leads in order to convert them into sales, but sending every one of them a specific email or changing your site dynamically is more than impossible, it's crazy.
Marketing automation software allows you to do all of these tasks and more...
---
First, copy and paste the snippet of code provided by Wishpond into the backend of your website:
This allows the Wishpond marketing automation platform to see every visitor who comes to your site. Each visitor is tracked individually. Their behavior, actions and personal information are held in a unique profile:
The information of each lead can be seen individually and used to segment them: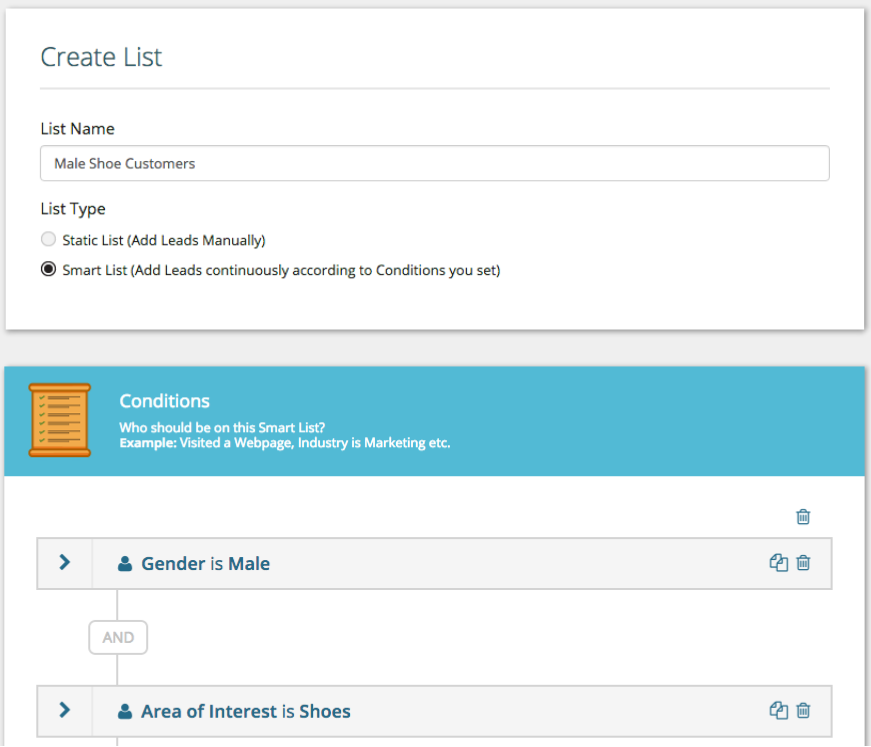 You can also trigger automatic actions to occur when a visitor or lead meets a specific condition.
---
Wishpond's platform has six primary workflows to help your business achieve your goals…
---