What is marketing automation?
Marketing automation is the use of software to automate repetitive tasks related to marketing activities and connect and optimize different parts of the entire marketing funnel.
---
But let's break that down a bit.
You want to collect and label every lead as they come into your business. You know it's important to your ability to close those leads. You want to know who they are, where they came from, and what they do on your site. But doing that manually is impossible.

You want to segment all those leads into optimized lists based on their characteristics, actions and demographics. But grouping them manually is impossible.

You want to deliver relevant communication to each of those leads in order to convert them into sales, but sending every one of them a specific email or changing your site dynamically is more than impossible, it's crazy.
Marketing automation software allows you to do all of these tasks and more…
---
First, copy and paste the snippet of code provided by Wishpond into the backend of your website:
This allows the Wishpond marketing automation platform to see every visitor who comes to your site. Each visitor is tracked individually. Their behavior, actions and personal information are held in a unique profile:
The information of each lead can be seen individually and used to segment them: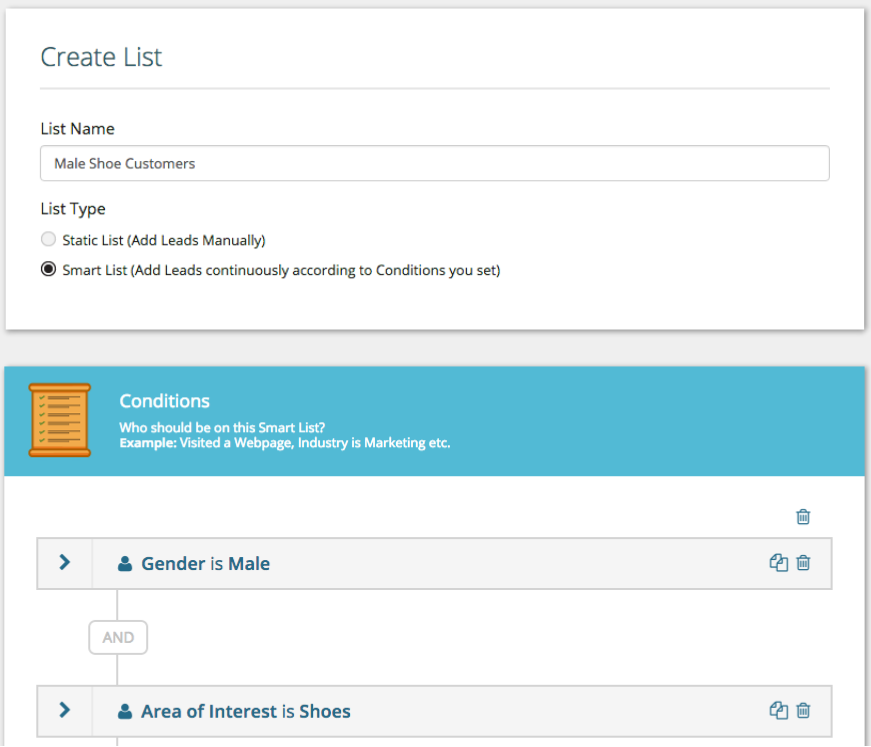 You can also trigger automatic actions to occur when a visitor or lead meets a specific condition.
---
Wishpond's platform has six primary workflows to help your business achieve your goals…
---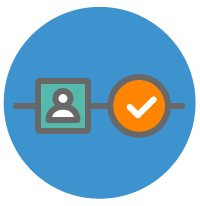 #1. Create a Standard, Blank Template Workflow
---
Start with a blank workflow in which actions are triggered when a Lead meets the conditions of the workflow.

This is the most versatile workflow. Want to trigger Javascript on your site exclusively to return customers? This is the workflow for you. Want to add or remove a lead from a list based on their activity on your site? This is the workflow. Want to nurture leads into sales with a drip campaign? This is the workflow.
Read our article "How to Create Email Drip Campaigns to Nurture Leads" to learn more about drip email campaigns.
#3. Create a Date-based Workflow
---
Send emails and trigger actions on specific dates, such as Oct. 20th

You won't have to worry about sending yourself, your customers or your sales associate a reminder ever again. As soon as you set up a campaign, create an automated workflow which delivers an email at the exact time and date you want it.
Read our article "5 Behavioral Lead Nurturing Ideas & Examples" to learn about behaviorally-triggered workflows.
#4. Add Leads to a "Hot" List
---
Add Leads to a 'Hot Lead' List when they visit your Pricing Page 2 times in 15 days.

One of the greatest marketing frustrations is seeing an interested lead only after they've already left your funnel, and being able to get them back. An automatic "hot lead" workflow ensures you never lose an interested lead again by tracking the behavior of all of your leads and adding them to a specific list when they've met "hot" conditions (like pricing page visits). How you close those leads is up to you, but at least you now have every opportunity!
Read our article "5 Ways Our Clients Use Marketing Automation to Simplify Success to learn more about the value of "Hot Lead" lists.
#5. Prompt an Automatic Sales Follow-up
---
Send an internal email to your sales team after a Lead requests a call back or more information on a form.
Ensure your sales team doesn't miss a beat with an automatic sales follow-up email or notification (Slack, Twilio, CRM integrations can send notifications right to your sales team's phone) the moment a lead requests a demo or sales call.
Read our article "5 Ways Our Clients Use Marketing Automation to Simplify Success to learn more about how to set up sales follow-ups.
#6. Reduce Shopping Cart Abandonment
---
Send an email to Leads who visit your cart or check-out page but don't complete the purchase.
There's no bigger problem for ecommerce sites than shopping-cart abandonment, and yet the simplest of marketing automation workflows can, in minutes, decrease it significantly. Trigger an email (offering 10% off, free shipping, or a friendly email) when a visitor visits your checkout URL but not your "Payment Completed" URL. Super simple. Super powerful.
Read our article "5 Ways Our Clients Use Marketing Automation to Simplify Success to learn more about how to set up ecommerce cart abandonment workflows.
james-scherer-2