Putting all of your proverbial eggs in one basket can be the Kiss of Death to a marketing campaign. Today, with so many different avenues for brand promotion including print, social media, email, and video, marketing professionals and business owners know the power of diversification.
Infographics are an unexpectedly powerful tool that many are finding to be useful, simple, and affordable. The best part? Infographics are easily used in all different areas of your marketing campaigns to help you create a cohesive, beautiful, and informational brand experience for your audience.
But if you're doubting the power of the infographic, take a look at these statistics:
Let's see… an increase in traffic? Check. An increase in conversions? Check. And a brand that people can recognize and remember? Check, check. It seems that infographics do the legwork for you, but that's only if you learn how to use them properly to boost your marketing campaign.
But how can infographics do your marketing for you?
Need a few ideas on where (and how) to use infographics in your marketing campaign? Here are the most popular and most effective ways to use infographics to grow your business or brand.
---
Supplement Your Blog Content
---
While some may say that "infographics are the new blogs," you can't really beat the viral nature of a good blog or article. But what gets blogs clicked on? It's not the fancy HTML tag, it's not the meta description.
It's the image associated with the blog that get people to click it.
Usually, we use nice stock photos or our own edited images, but what if we used infographics as a blog image? They can serve as the thumbnail people see on social media, giving them a taste of the information-packed article they are about to read. They can serve as a way to get likes, shares, and follows from those people who don't even click your link open; you know the ones. People love sharing good headlines and even greater images, so make sure your blog reflects that.
PRO TIP: Another way to better market your blog or website with infographics is to break up your content into smaller chunks so that you can migrate the information into a series of infographics. Take, for example, a "three-part blog series." These work very well for people with a large (and even not-so-large) following because it keeps people interested in reading about that specific topic. Throw in an infographic created for each part of the series (like the one above), and you're going to convert the people that learn from imagery, the people who don't actually want to read the whole article, and the people who want to share the information quickly.
---
Utilize The Power of the Embed Code…
---
We all understand how links work: we anchor them in text or copy and paste them into a browser. Even Facebook and Twitter have automatic recognition for links that have been pasted into your Status bar.
But how do you use an embed code on an infographic to help your marketing campaign?
Easy. First, let's start with what an embed code is, exactly.
The embed code is used in websites to make sure that an image, originally found on that site, will always be tagged back to its source. In basic terms, it means that whenever someone shares your infographic, the people they share it with can click it and be sent to your original landing page. Pretty cool, right? To do this, simply find the embed code on the platform you're creating your infographic in, insert it into the HTML portion of your website's page (or ask someone to help you, if you have no idea where that is), and voila!
PRO TIP: Don't just save your embed code for images that link back to one landing page, or only share your infographics through one source. A true marketer knows that you should always diversify!
Make multiple landing pages for different infographics, whether a services page, a different blog post, a new product, etc. Make sure the infographic always matches the content provided on those landing pages, though. We don't want you scamming people into generating web traffic. Also share your infographics through all of your social media sites, email, e-books, and anywhere else you find appropriate. Putting the link out there will get more traffic and hopefully more conversions!
---
Give Infographics Away
---
As you start growing your marketing campaign, the thought of giving things away for free may make you cringe a little, but trust the process! By providing something as sought-after as infographics (infographics are Googled over 800% more than they were in 2012!) for free, you're essentially telling your prospective clients and buyers that this is just the tip of the iceberg. Imagine what amazing stuff they'll get when they actually sign up/buy/subscribe/etc!
PRO TIP: Don't just give away free infographics via social media, email, or your blog. Incorporate infographics into e-books you create, videos, webinars, or even podcast sources. By doing so, you're not only diversifying your marketing campaign, you're also making it easy for visual people to be attracted to your content (because 65% of the population are visual learners).
---
Other Things to Keep in Mind When Using Infographics to Market Your Business
---
As you can see in the Content Marketing Pyramid above, infographics are middle-of-the-line, common tools in marketing. Does that mean they're too commonplace to make a difference? No, that means that people just roll them out without considering how valuable the content is, much like blogs and videos today.
So how do you reverse this? How do you move your infographics and overall marketing strategy from "low effort and often" to "high effort and rare"? Two ways (and you need to do both):
Create infographics that appeal to your target audience
Make it useful, or don't make it
If that sounds easier said than done, you'd be right. But as a marketer, business owner, and/or entrepreneur, you know the power that quality content has on your audience. What's the point in creating midgrade infographics that people will shrug at and move on from? You want to create an infographic that speaks to your audience (whoever that is!) and grabs their attention. You want to make sure that they're taking information away from your content and your infographics, and saying, "Hey, look what I've found!" That's how you get people to share your message, product, or services, and that's how you make a good marketing campaign into a great one.
---
Wrapping it Up
---
Marketing campaigns are only as effective as the tools you use to launch them, and infographics are one of the most versatile tools out there. Not only can you advertise your brand, but you attract an audience's attention, teach them something new, and get them to act on what you share. You can provide quality rather than quantity, and watch your message spread!
What about you? Have you ever thought of using infographics to boost your marketing? What benefits have you seen if you've already started?
About the author: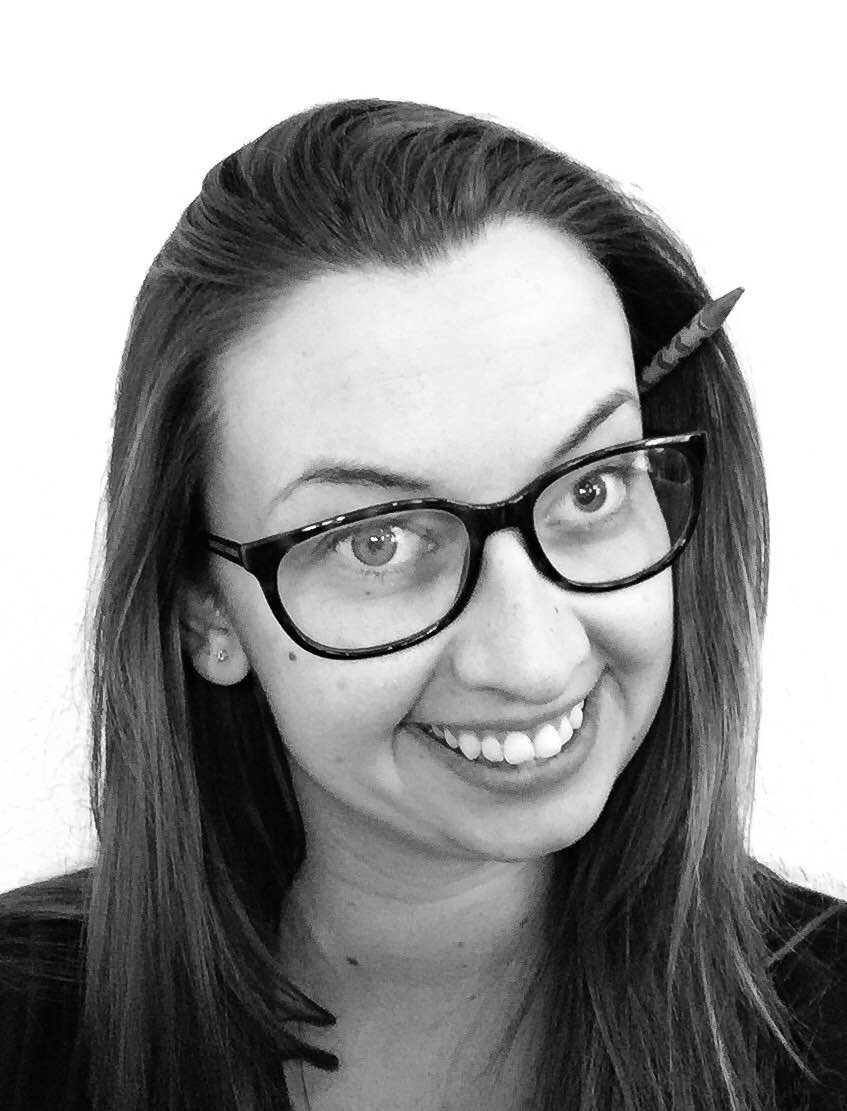 Latasha Doyle discusses all things "infographic" on Easel.ly's blog. If you are looking for more information on creating infographics, you can also check out Easel.ly's free ebook, "Infographic Crash Course."
wishpond