These days, it can be tough to keep up with all of the new trends in advertising, social media, landing page design — the list goes on and on.
It seems like as soon as you read about something, there's a new and better version of it.
Just learned about retargeting? Well now your competitors are using lookalike audiences.
Just optimized your landing pages using exit popups? Well your competitors just added a custom javascript popup triggered using marketing automation.
When does it end?!
Well luckily there are tools designed to help keep you up to date with what your competitors are up to. This way you can leverage their findings, inspire your own tests, and leapfrog their success.
This article compiles the 3 best tools for keeping tabs on your competitors. The tools are broken down into three key categories that you'll need for maximum competitor analysis:
Landing Page Design & CRO
Paid Traffic
Organic Traffic & Social Media
---
Competitor Analysis Tool #1
Landing Page Design & CRO: Crayon
---
Crayon is a diamond in the rough for marketers. Crayon's platform allows you to search through landing pages, pricing pages, and entire website redesigns for a number of different industries. You can sort by things like amount of traffic, website platform, mobile pages, and even color.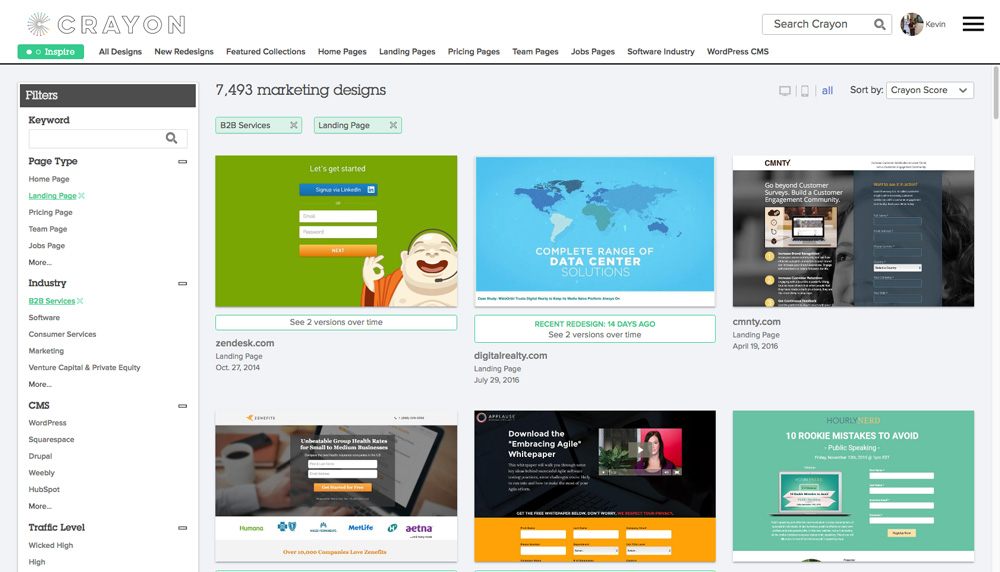 Crayon is great for getting a bird's eye view of what's going on in your industry. For instance, are you competitors adding social login buttons? How about color scheme changes? Are there some general trends that are catching on that you should be following?
Crayon will help you find out.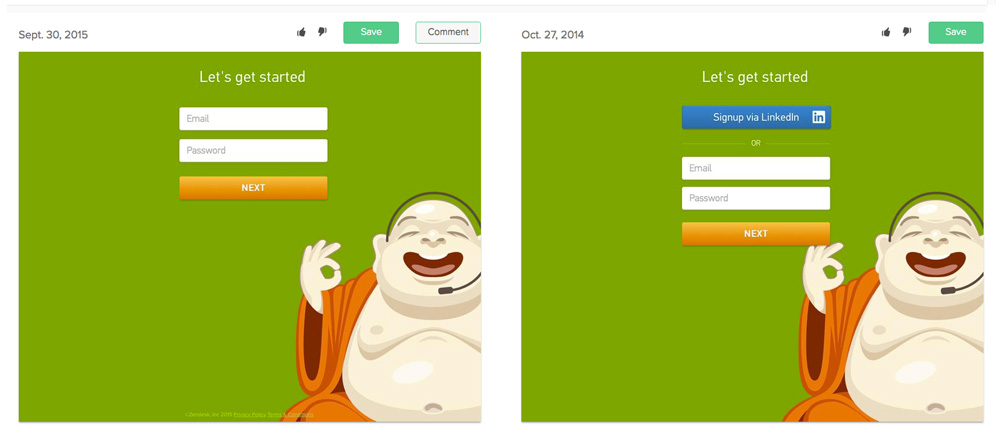 But of course, you won't always feel (or have the time) to browse. That's why Crayon allows users to specify specific competitors in order to get notified about any type of website changes they make.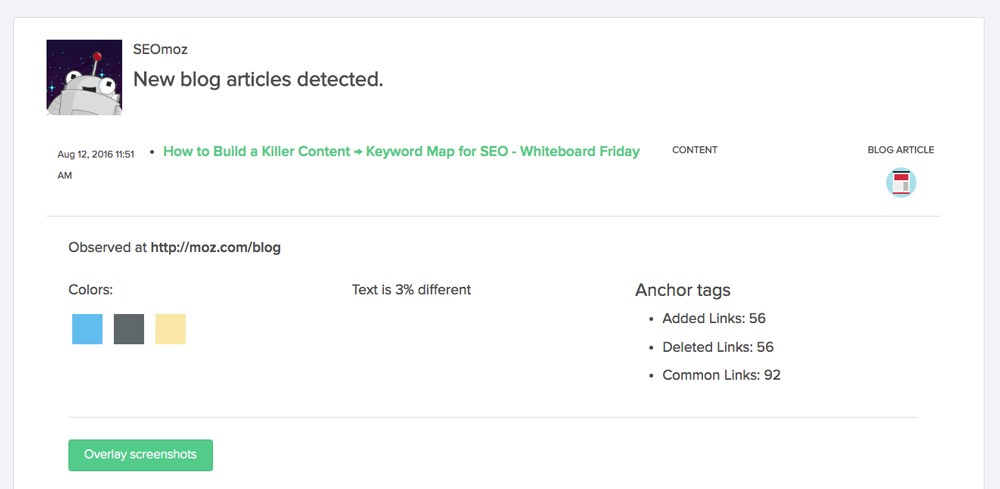 How that for keeping an eye on the competition?
---
Competitor Analysis Tool #2
Paid Traffic: SpyFu
---
When I first heard about SpyFu, my first question was "is this legal?" My followup question was "what's it called again?"
SpyFu is a powerful competitor analysis tool designed to give marketers an in depth look at exactly how much their competitors are spending on paid media.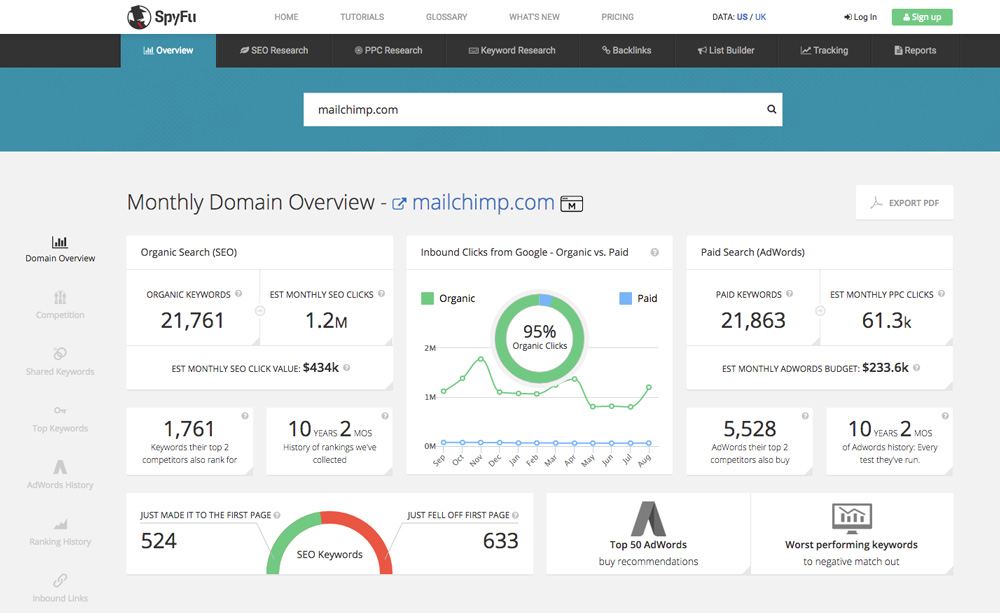 Simply insert a competitor's URL and get access to a dashboard of information ranging from their estimated monthly adwords spend, percentage of organic to paid traffic, and top paying keywords with total volume and CPC.
And to clarify, SpyFu is legal, but be warned: it may make you feel like a secret agent.
Pro Tip: Dive even deeper by checking out the history of your competitors PPC under the "AdWords History" section. You can click on a month and see the past AdWords ads they ran, while clicking on the link in the ad to see what the corresponding landing page looks like.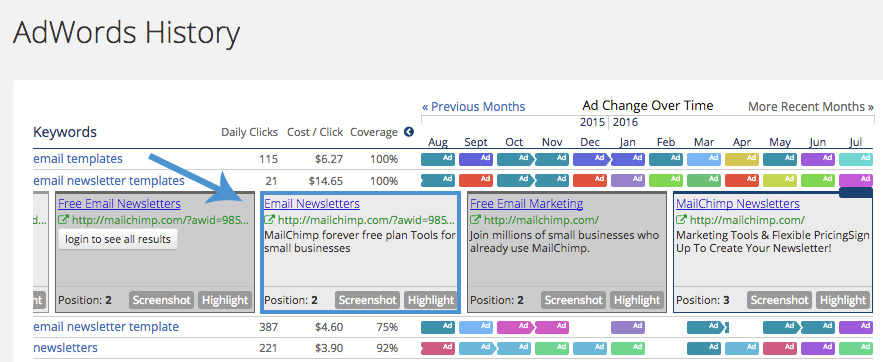 ---
Competitor Analysis Tool #3:
Organic Traffic & Social Media: Similar Web
---
Similar Web is the first place that our team looks when investigating traffic on a competitor's site.
And that's because Similar Web is a simple and free way of getting the lowdown on the total amount of organic traffic, referral traffic sources, bounce rates, and key competitors.
To get started simply insert your competitor's URL then browse through a variety of analytics and key insights.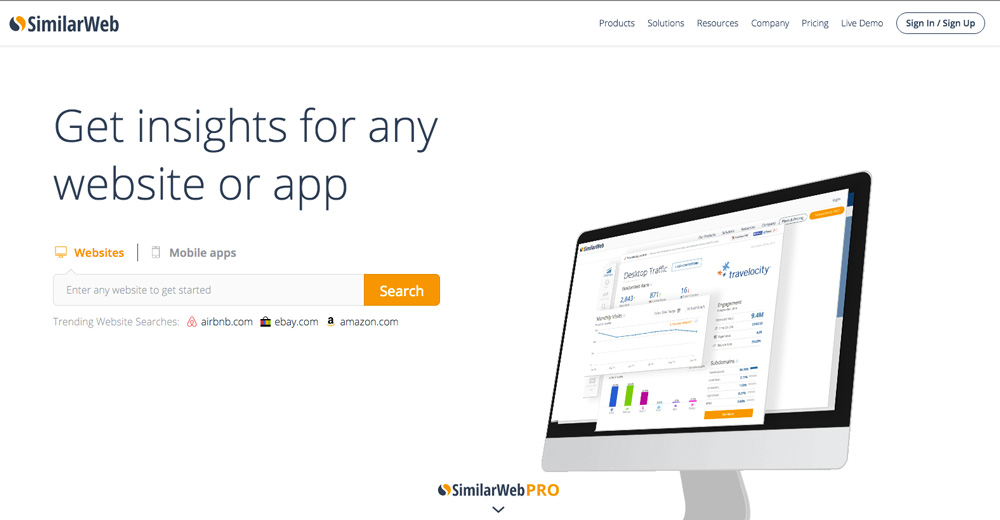 Pro Tip: If outreach and inbound links are a priority for you, consider looking under the "Referrals" section to determine any relevant forums, publications, and blogs are mentioning and linking to your competitors.
If these sites are linking to your competitors, they might be interested in linking to you as well. Make a list of relevant sites, and track down who to contact using email hunter.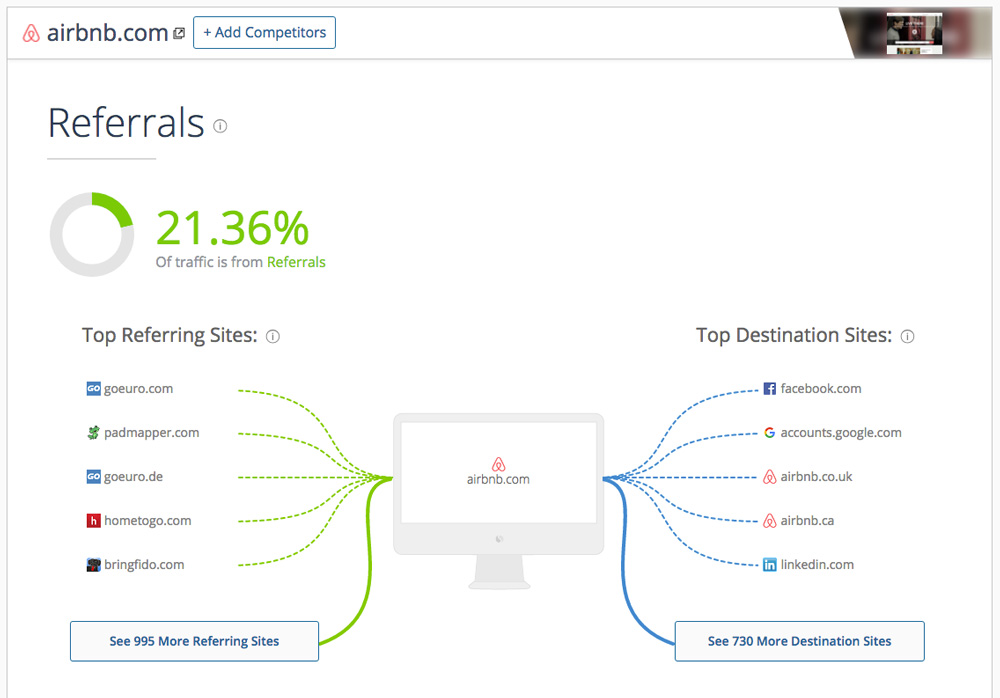 ---
Putting it Together
---
Keeping up to date with what your competitors is a critical component of any business. After all, there's a million different articles, podcasts, and videos online that can all teach you something. But the most important lessons come from what is being done, not what is being said.
Staying informed about what your competitors are doing might be one of the quickest and high impact initiatives you can take. And if you are looking to stay up to date, remember to keep up to date where it matters:
Landing Page Design & CRO
Paid Traffic
Organic Traffic & Social Media
What's your favorite spy tool? Feel free to share it in the comments below.
kevin-ho