How to Run an Instagram Live Marketing Campaign: Complete Walkthrough
Currently, Instagram Live is unparalleled in its ability to help businesses like yours connect with their fanbases on social media.
Instagram Live is one of the newest feature additions to one of the largest, rapidly-growing social media platforms around. More importantly, it's a medium that puts fan and brand directly in touch, making for more intimate, genuine experiences when you compare it to simple photos or videos.
As a new feature, there's not a ton of information around. If you're a business looking to use Instagram Live for the first time, you might feel a little bit intimidated. So I've put together this guide, which will teach you how to run an Instagram Live marketing campaign from start to finish.
Let's get started.
Why Instagram Live Marketing Campaigns are Awesome for Engagement
As it tends to do whenever a new feature has been released, Instagram heavily rewards Instagram Live with little bonuses that help boost your engagement. This maximizes the number of people who will see your Live video, which increases the reach of your Live broadcast.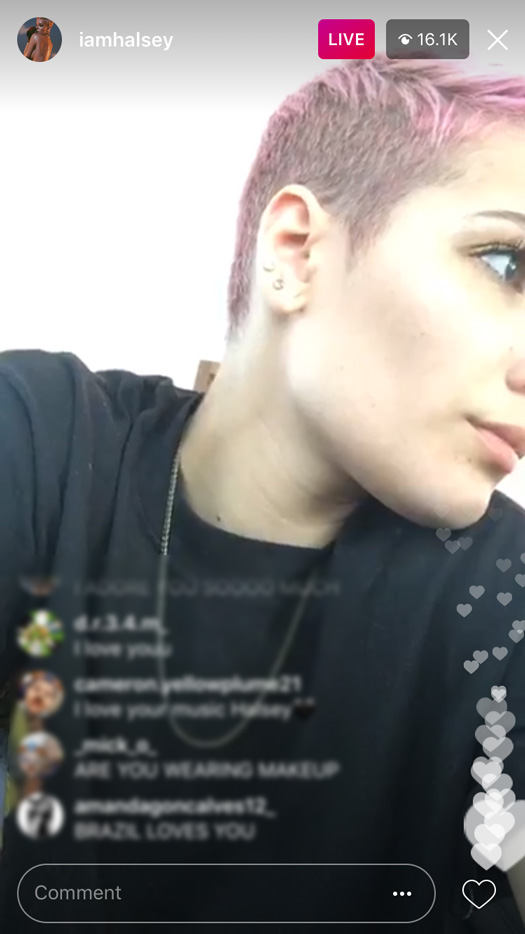 Here's a short breakdown of these bonuses:
Priority in the Stories feed: Going Live on Instagram puts you front-and-center on your followers' Feeds. You'll show up first in their list of Stories, which just so happens to be right on top of the News Feed when they first open the app. This pretty much guarantees they'll see your Live video.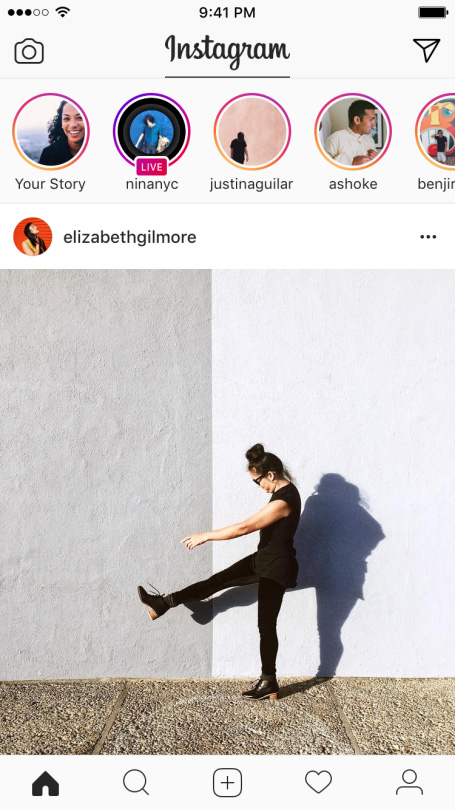 Follower notifications: If you're worried about going Live without your followers knowing, fret not! Instagram notifies all of your followers (with a push notification on their phones) as soon as you've started broadcasting your Live video. It's an option that's turned on by default, so don't worry about needing to get people to turn on notifications.
Post-broadcast boosts: This is a relatively new addition to Live. Now, your Live videos can be saved and will become part of your Instagram Story, allowing people to watch your broadcast even after it's finished. This video still shows up as "Live" on people's feeds, making it easy to maintain engagement up to 24 hours after you've gone Live.
Planning Your Instagram Live Marketing Campaign
So you're sold on the idea of Live video - it's hard to turn down massive engagement from your followers. Now you're ready to get started, but how do you begin?
First, let's consider Live video as a medium. While your Instagram feed should feel polished and your Story is the place for spontaneity, your Live broadcasts should live (no pun intended) somewhere in between.
They probably shouldn't feel like a scripted, totally polished affair, but they should still have some sort of focus - some central theme or topic that you can highlight or talk to your audience about.
Here are a few Instagram Live marketing campaign ideas:
A live event: Instagram Live is perfect for special occasions, like any events you might be hosting or attending. Set up a mobile device and go Live with your event so followers who aren't attending can still be part of the action.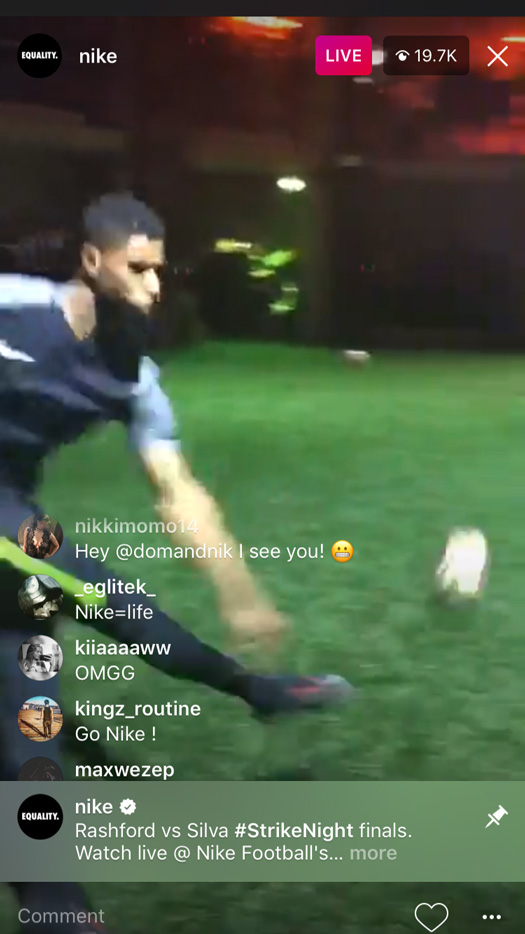 A product preview: If you have an upcoming product, tease your viewers by showing off some parts of the product before it comes out. Give people an idea of the launch date (so they know when to buy), and if you're feeling adventurous, put together some sort of pre-order deal by linking them to an e-commerce or landing page.
A product release: If you want to make sure people know about your new products when they've been released, host a product release video. Show off your product's features, do a Q&A with the designers or executives - the possibilities are endless! Of course, make sure to remind your viewers periodically where they can get your products.
A Q&A: If you have an engaged fanbase, you might discover a lot of value in hosting a short Live video where they can ask you questions. You can either ask for questions beforehand (on your other social networks), or even answer questions Live from viewers watching your broadcast.
An instructional/educational stream: Depending on your product, it could be valuable to your viewers to teach them something about your product (or something related to it). For example, a gym apparel company might stream "5 Leg Day Exercises You Need to Try" for their fans.
Whatever it is, make sure it's something interesting to your viewers that you're able to broadcast confidently. This will keep your Instagram live marketing campaign compelling and will help you be more comfortable while it's going on.
Promoting Your Instagram Live Marketing Campaign
Like any live event, you want as many people to be aware of your Instagram Live video as possible in advance to maximize attendance.
Even though I mentioned your Live video gets added to your Story after it's over, you still want to get as many people as you can in your video. This makes your chat more lively, improving engagement and helping to keep others around based on social proof.
To promote your Instagram Live marketing campaign, you'll want to leverage all of your existing online channels:
Your email list: Send a newsletter to your email list twice - once a few days before you go Live, and once right as you're about to go Live - to inform and remind your fans about your upcoming broadcast. Your email list is probably your most engaged list of fans, meaning you should definitely reach out to them to promote your video.\
Instagram: Since you'll be broadcasting on Instagram, it makes sense that you should promote your Live video on the platform as well. Post a photo (or video) announcing the date and time of your broadcast, and add a couple posts periodically to your Story as well. If you want, you can even go Live (to reach more people) to announce your upcoming Live video. This might seem redundant, but it works!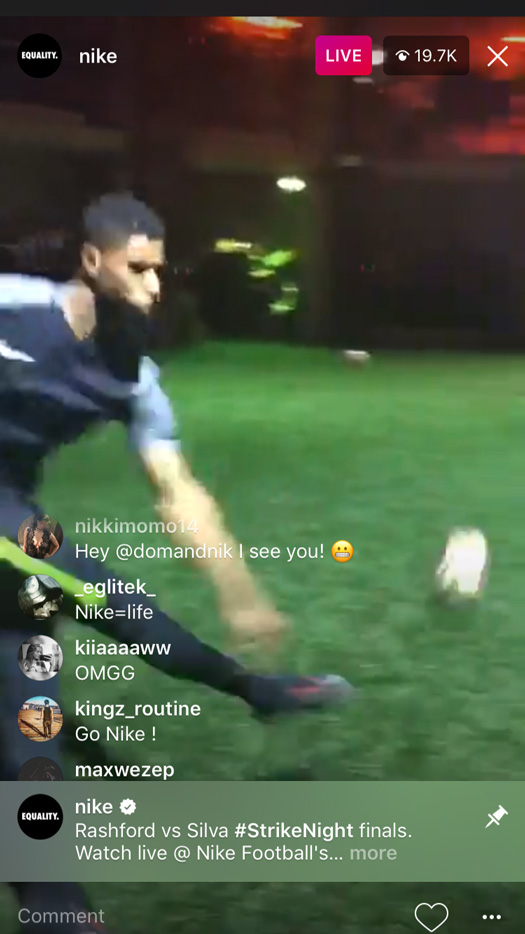 Other social media platforms: Schedule a few posts on your other social platforms (Facebook, Twitter, etc.) to inform your social media fans about your video. Pair it with an exciting image and maybe a CTA that gets them excited ("Tune in to learn more about our latest products!").
Your website: If your website is a big source of traffic, consider adding an opt-in bar to your website informing people about the video. It's probably not going to get you a ton of viewers, but every bit helps!
Long story short, you'll want to blast these channels with announcements in the days leading up to your Live video so you can ensure you get as many people as possible watching when you do go Live.
Instagram Live Marketing Campaign Best Practices
Set a Goal
Though it's not necessary, I recommend coming into your Live broadcast with a goal in mind. Whether that's to drive people to your e-commerce shop, or just to better engage your current fans, having a specific mindset for your Live video will help focus the things you say or show.
Instagram Live marketing campaigns aren't inherently the best way to drive sales - they're much stronger from the perspective of a social engagement or brand-building tool. That being said, you can see positive results by sharing some sort of exclusive discount with your Live attendees. This makes them feel like part of the "in crowd", and combined with a timely ask at the end of your broadcast, can help net you a couple sales.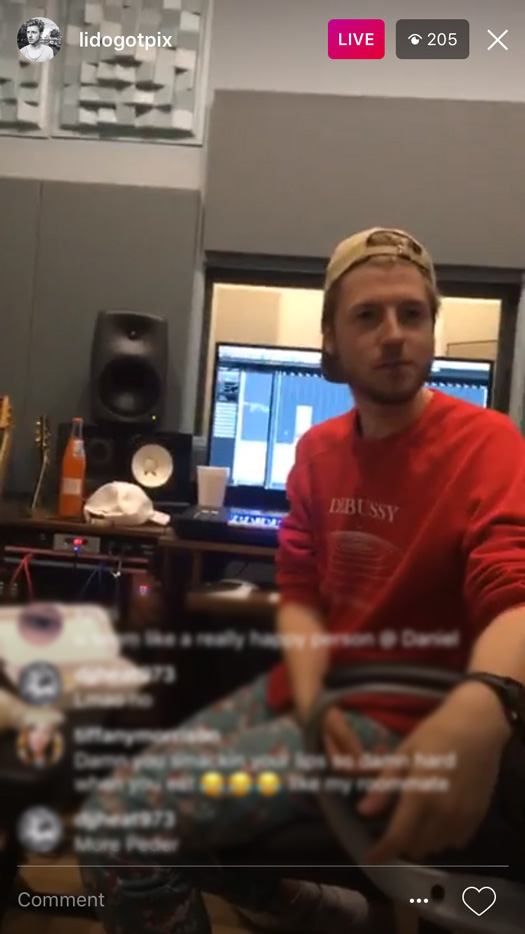 Maximize Production Quality
Though Live video can be a little volatile in terms of ideal camera setups, it's still a good idea to maximize your production quality wherever possible. Use a modern smartphone (time to say goodbye to that iPhone 4S) to keep video and audio quality high.
On top of that, try to be connected to a reliable Wi-Fi network. Besides your looming phone bill, you don't want your connection dropping in the middle of a Live video. People will definitely leave, and you'll lose any "momentum" you've built up during your broadcast.
Have an Outline
There's nothing worse than an Instagram Live marketing campaign that seems to go on and on - or worse, never gets off the ground. Creating even a rough outline of the points you want to cover, the questions you want to answer or the products you want to show will make your broadcast feel more cohesive, and consequently way more engaging.
That being said, don't be afraid to go "off-script". Your Live video is a real-time interaction with your fans, and that can be invaluable. If you think of something to add or discuss spontaneously, go for it! Oftentimes, it's these spontaneous moments that end up being the most memorable for your fans.
Host a Pre-Show
Depending on your plans for your video, it's not a bad idea to host a pre-show of some sort. This might seem strange, but let me explain. Basically, a pre-show allows you to let more viewers come in before you start diving into the "body" of your Live video content.
The reasoning behind this is simple: if people come into your Live video and feel like they've missed out on too much of the content to understand it, they'll leave. If, however, you've given enough time (5 minutes should be enough) for everyone to come in, you're more likely to have people who have been watching from the beginning - and who are more likely to stay until the end.
Interact With Your Chat
One of the most important parts about broadcasting Live is that it allows you to connect and interact with your fans in real-time - it's the primary function that sets it apart from any other video.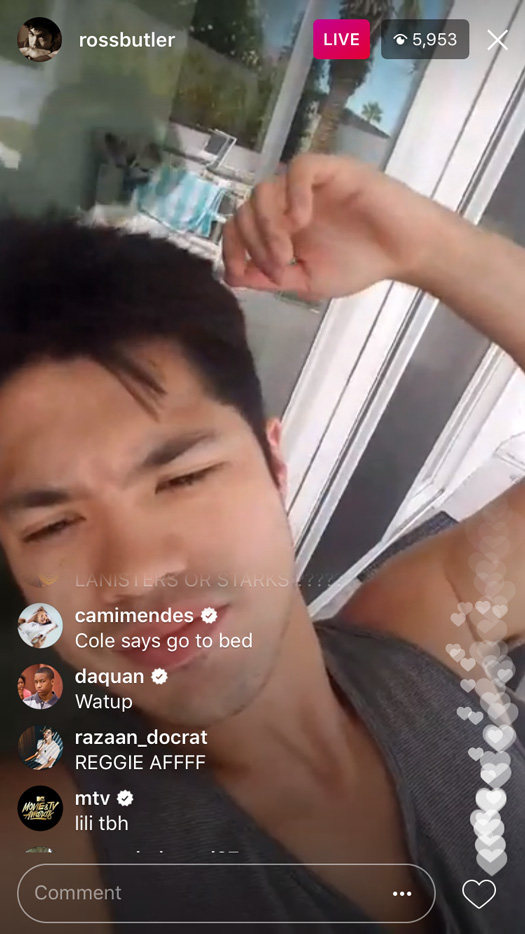 Take the time to read and respond to your chat. Whether it's a simple "Hey [name]!" as they come into your broadcast or a response to a more elaborate question, interacting with your chat helps to greatly enhance the live experience and make your viewers feel like they're more directly to connected to your brand.
Make the Sale
If you're looking to reap some direct benefits from your Instagram Live marketing campaign efforts, put together a special offer landing page for attendees, and direct them to it during (and after) your video. I'd recommend some sort of placard or signage with the URL on it, so you don't need to constantly mention it to new viewers.
On this page, offer a discount or coupon code for your product that's specifically for your Instagram Live attendees. Pair this with a lead generation form to build your email list, and (hopefully) get a couple of sales too.
Wrapping It Up
Hopefully, this article has helped you craft a complete Instagram Live marketing campaign strategy. It can seem like a strange - and sometimes daunting - medium, but you'll get the hang of it in no time.
If you have any questions or Instagram Live tips of your own, let me know in the comments below!