Ecommerce Content Marketing: How To Create Content That Converts
In a post for Content Marketing Institute 4 years ago, James wrote: "If we face the truth, we know that content marketing is about making money."
What James wrote still rings true today. Content marketing IS about the money. It is about generating direct profits or leads that will eventually bring revenue.
Yet, the difficult question remains...
Can content marketing bring in sales for your ecommerce business?
Oli Gardner, the CEO of Unbounce, was shocked at the number of trial starts he generated from the blog this year. Oli wrote 20 posts in January, and only generated 37 new trial starts for their new product: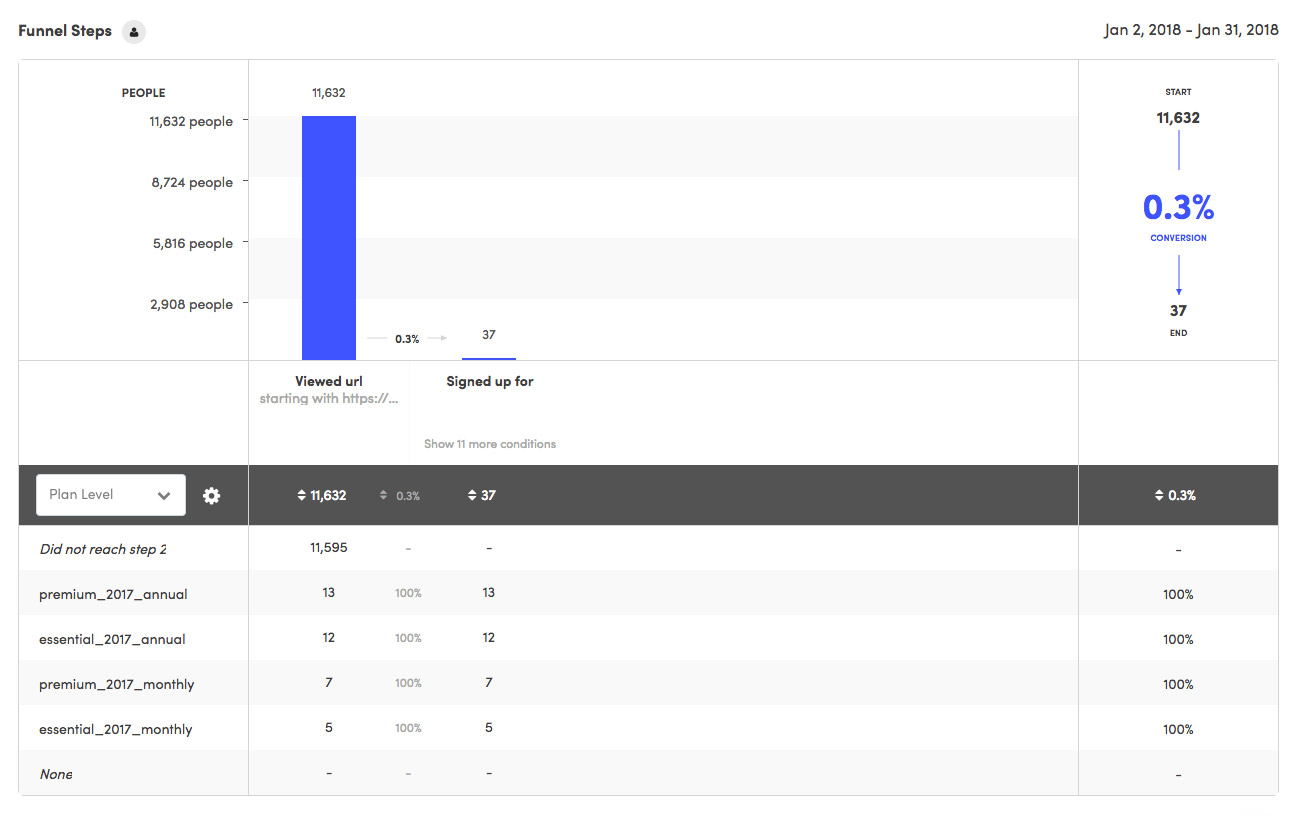 Creating content is a lot of time, effort and money.
Is it even worth it?
Yes. If you do it right.
Too many people create content for the sake of creating, forgetting that a key purpose for content is to drive sales.
It is possible to create entertaining, relevant and popular content while still ensuring that it converts into leads or sales that keeps your bottom line happy.
In this blog post, I'll show you how.
The Step-by-Step Guide To Creating Content That Converts
1. Begin with the end in mind: start with your CTA
A quick search on Google for "creating content that converts" will surface tons of articles that teach you every tactic available for ensuring that your content "converts".
But they left out one fundamental question. And well, answering this question will lay the path for your strategy.
What business goal are you trying to achieve? What does a conversion mean to you? What constitutes a conversion?
Before you can start on your content strategy, you have to be crystal clear what you want.
We have to start from the end to create a strategy that works. To get the right answer, we have to go all the way back to your sales funnel.
Are you selling low-cost products (for e.g clothes) that your customers usually purchase right away? Or are you selling higher-priced items (for e.g electronics, cars) that generally need a little bit more coaxing through your email list?
Whatever it is, your goals will ultimately determine what a conversion is.
Once you've decided what a conversion is, you can craft a call-to-action (CTA). It could be:
Grab a discount
Join your email list and stay updated
Download a lead magnet
Convert into a customer through a purchase
Drive awareness to your products
Enter a contest
Join your referral program
Others
This CTA will be the backbone of your content strategy.
2. Choose Your Topic
Now that you know what you want your potential blog readers to do, it's time to look for topics in your niche you can write about.
How do you discover topics that should be writing about?
Here are a few ways I can suggest:
A. Join, lurk or participate in communities
It doesn't matter what you sell. The possibility that there will be a community somewhere discussing topics relevant to your niche is high.
Selling sneakers? There are tons of Facebook groups on that topic: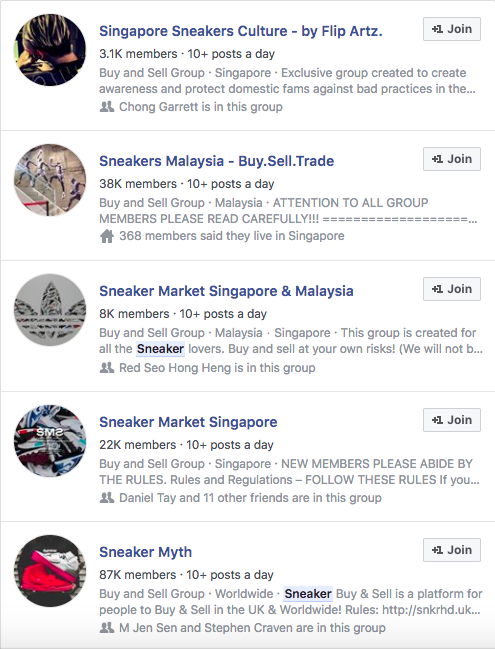 It's not just limited to Facebook. You can also search for groups in these places:
Once you've found a couple of places that seem active, hit "join". Lurk around and find out what topics they're discussing. Here's an example of what I mean.
Imagine that I own an ecommerce store selling knives. I decide to check out if Reddit has a community dedicated to knives. A quick search on Reddit for "knives" brings up r/knives, a community of over 100,000 knife-loving enthusiasts.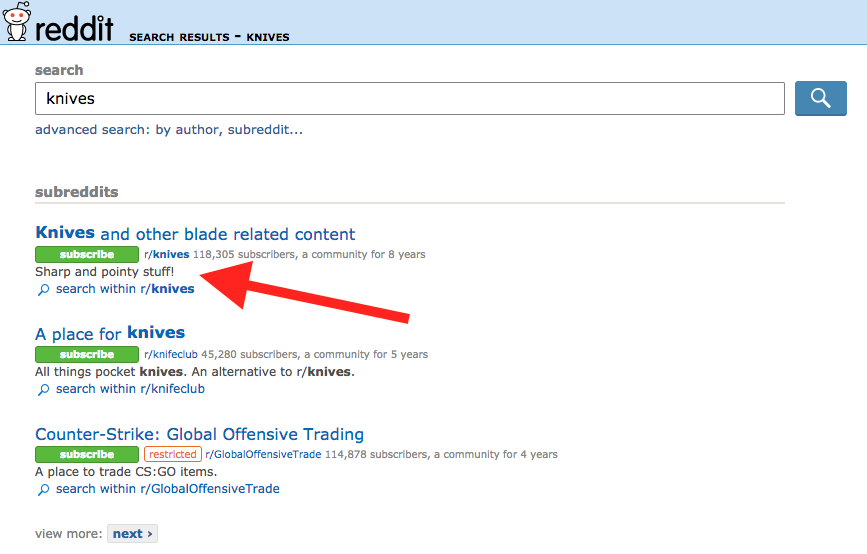 Bingo!
Now I have a community of interested people where I can check out what they're discussing. A few minutes of scrolling and lurking gives me all sorts of potential topics I could be creating content about. For example, I discovered a potential topic called "gentleman's knife".

That seems like something I could be writing about.
To make sure that there are highly demanded topics and not one-offs, I insert what I've discovered into a keyword research tool like Ahrefs Keyword Explorer, or even Google's free keyword tool: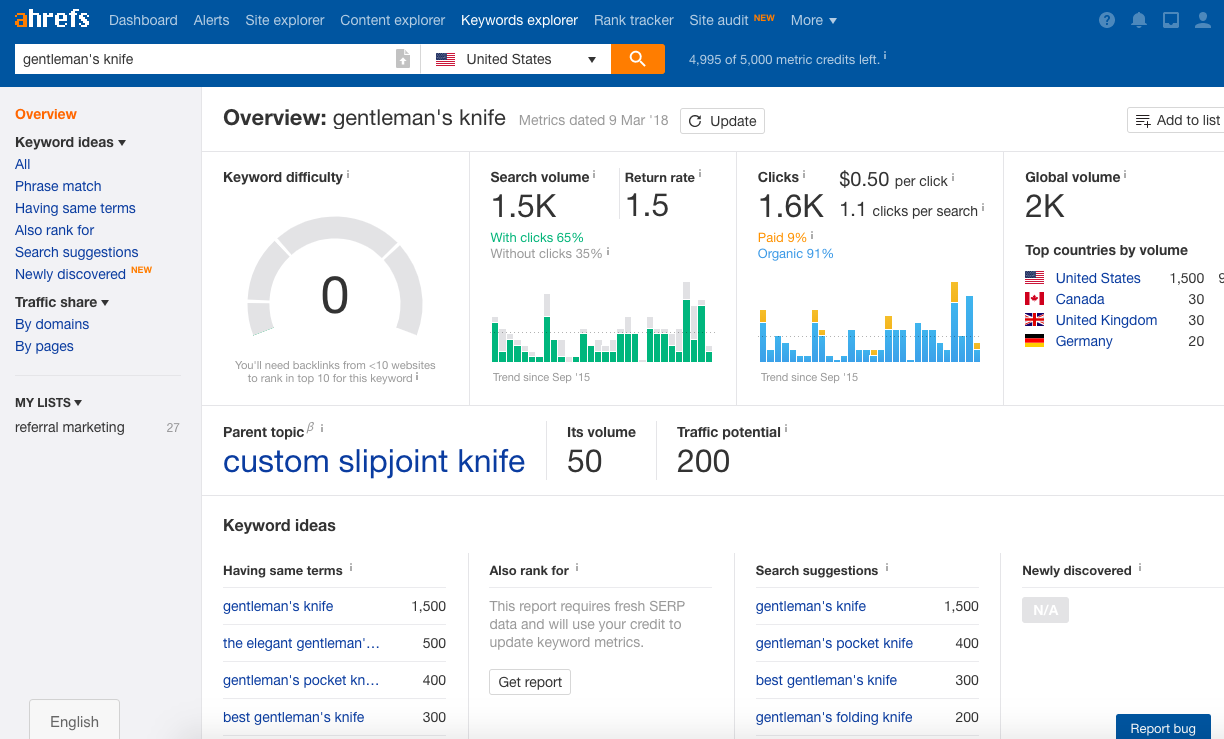 A search volume of 1,500 tells me that this is a good topic to create content about. Jot it down in your list, and repeat the process for as many communities as you can find.
B. Competitor Research Competitors aren't the nasty enemy you should be envisioning them to be. In fact, it's the opposite. Your competitors' websites are goldmines for you to exploit.
All you have to do is to find out what topics they're writing about and replicate those topics.
You can do it the manual way by heading over to their blog and checking out what's popular or featured.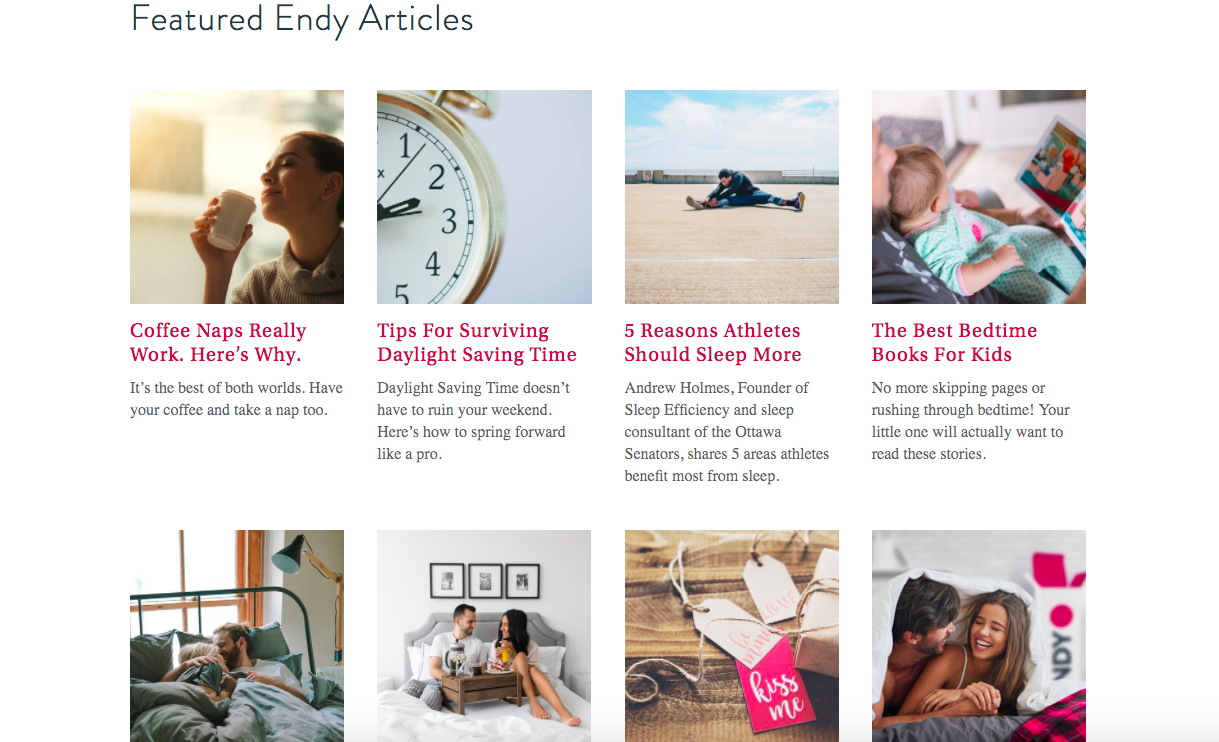 Alternatively, you can also plug their URL into a backlink analysis tool (I use Ahrefs) to find out what they are ranking for. Ahrefs offers a feature called "Top Pages" that allows you to find out what topics are sending your competitors the most organic traffic.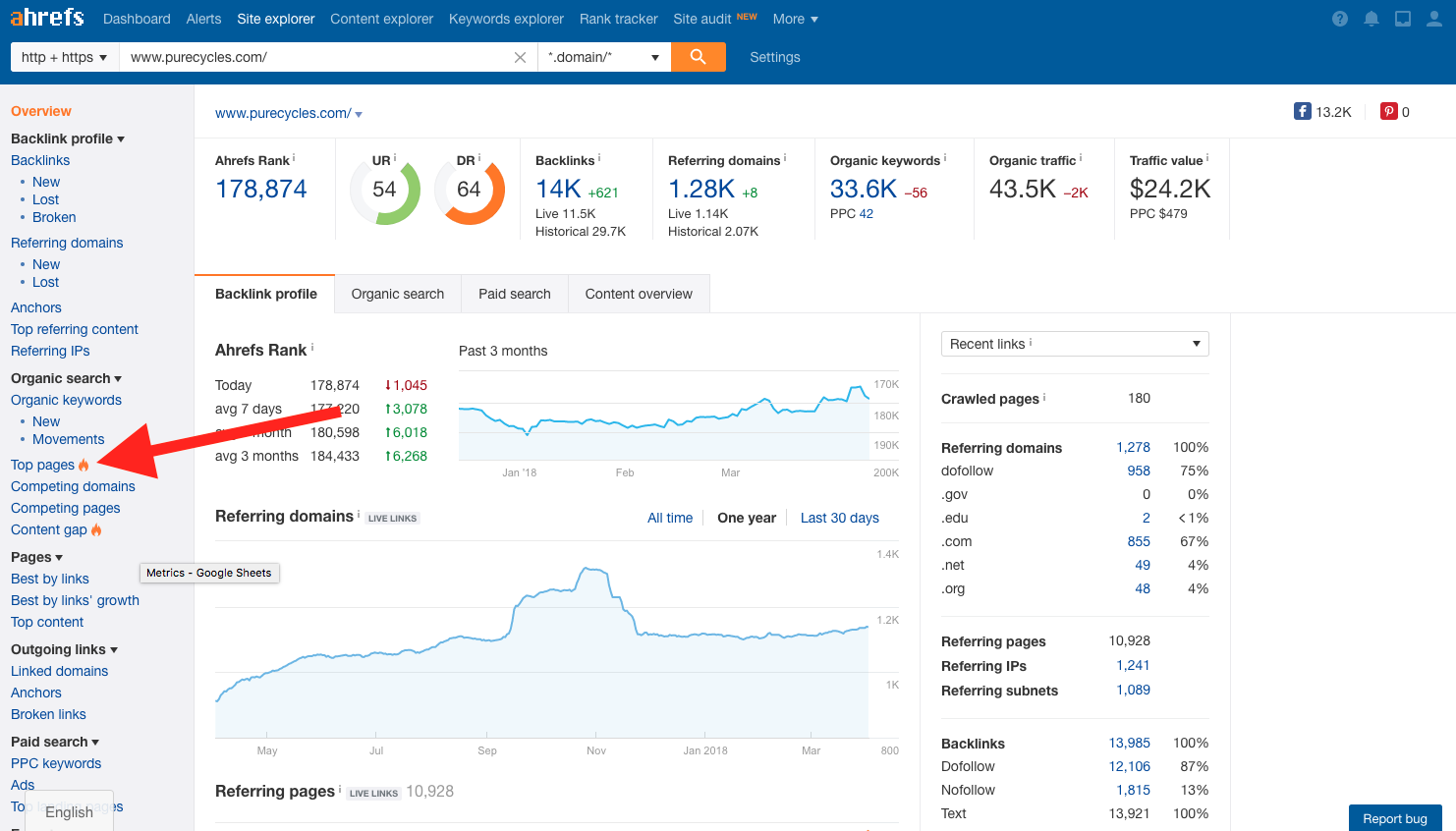 Hitting that shows me all the topics that are sending organic search traffic to my competitors: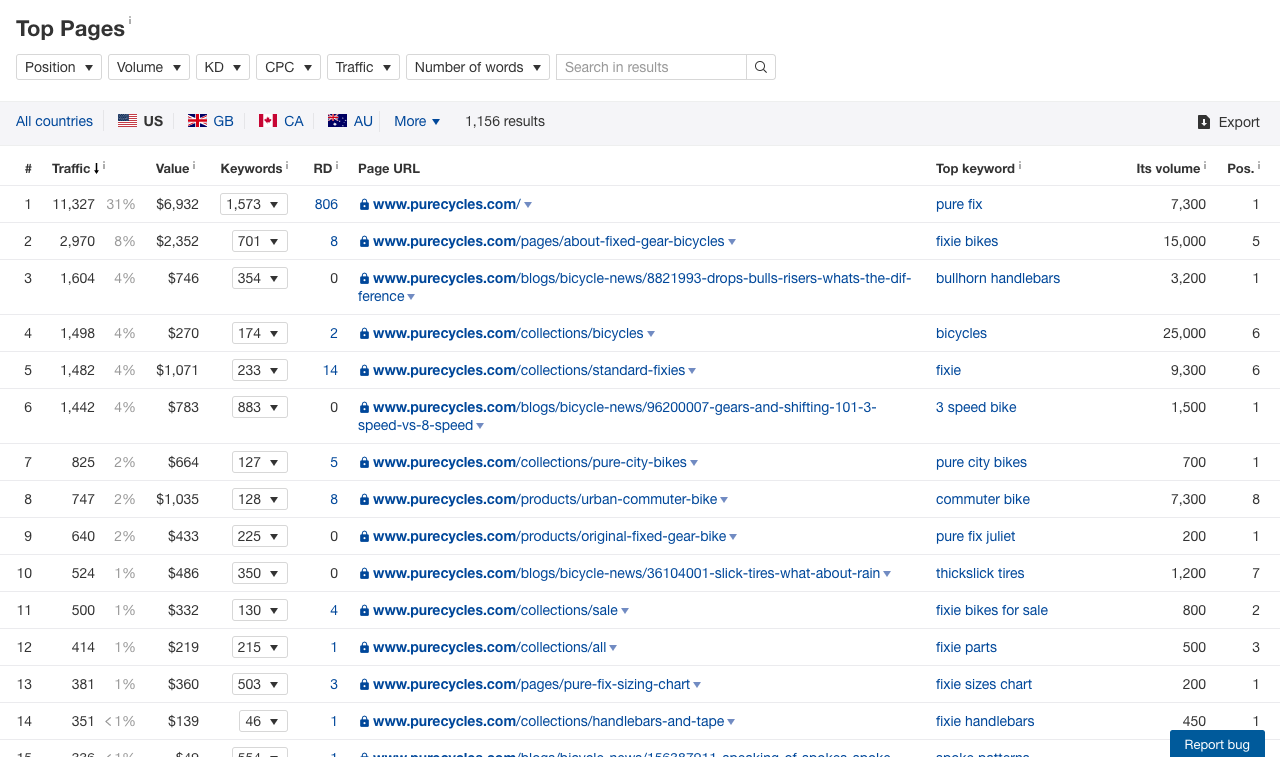 If you want to find out which competitor content has been popular on social media, you can also hit the "Top Content" tab: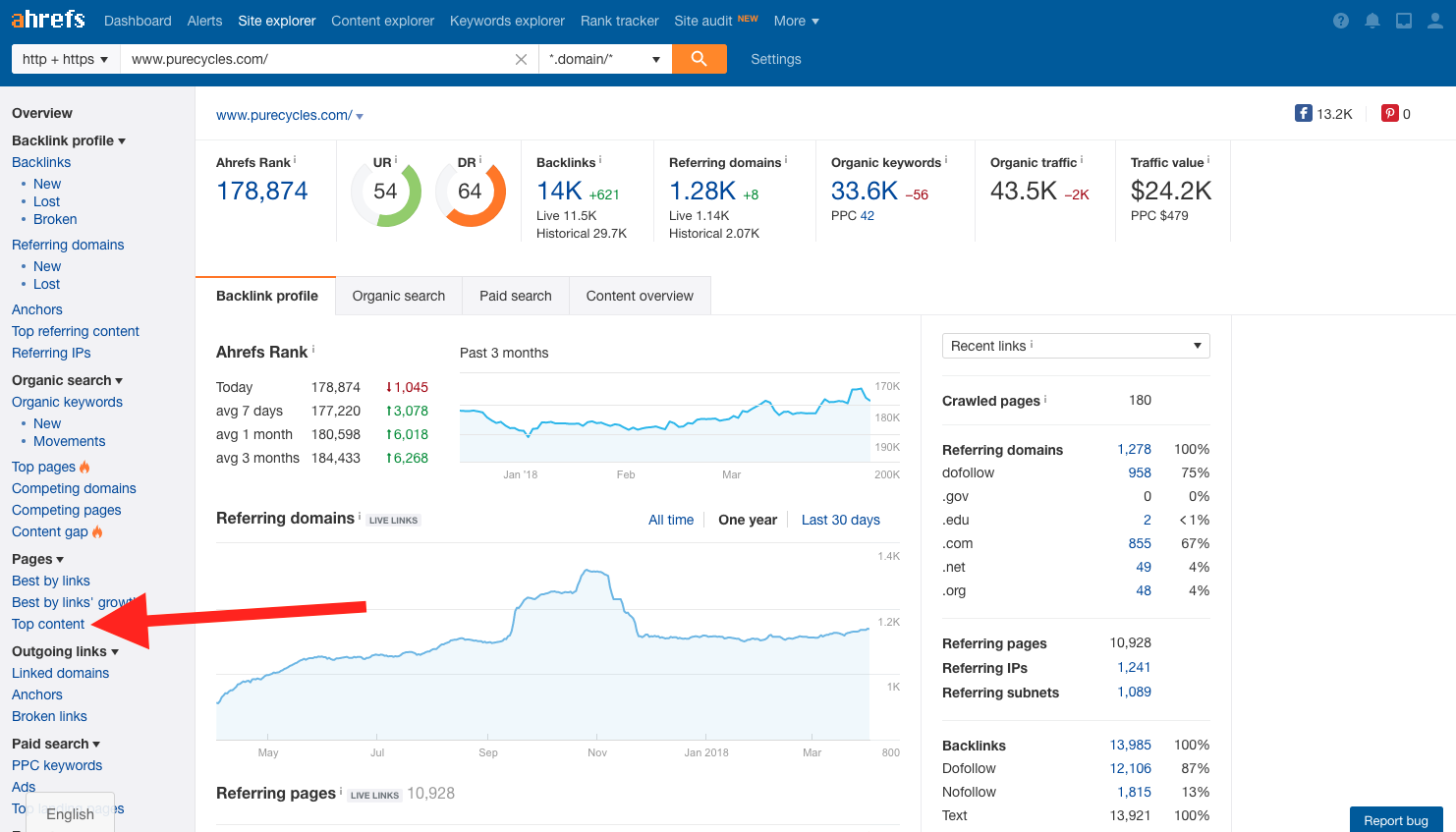 This shows you all the content performing well on social media: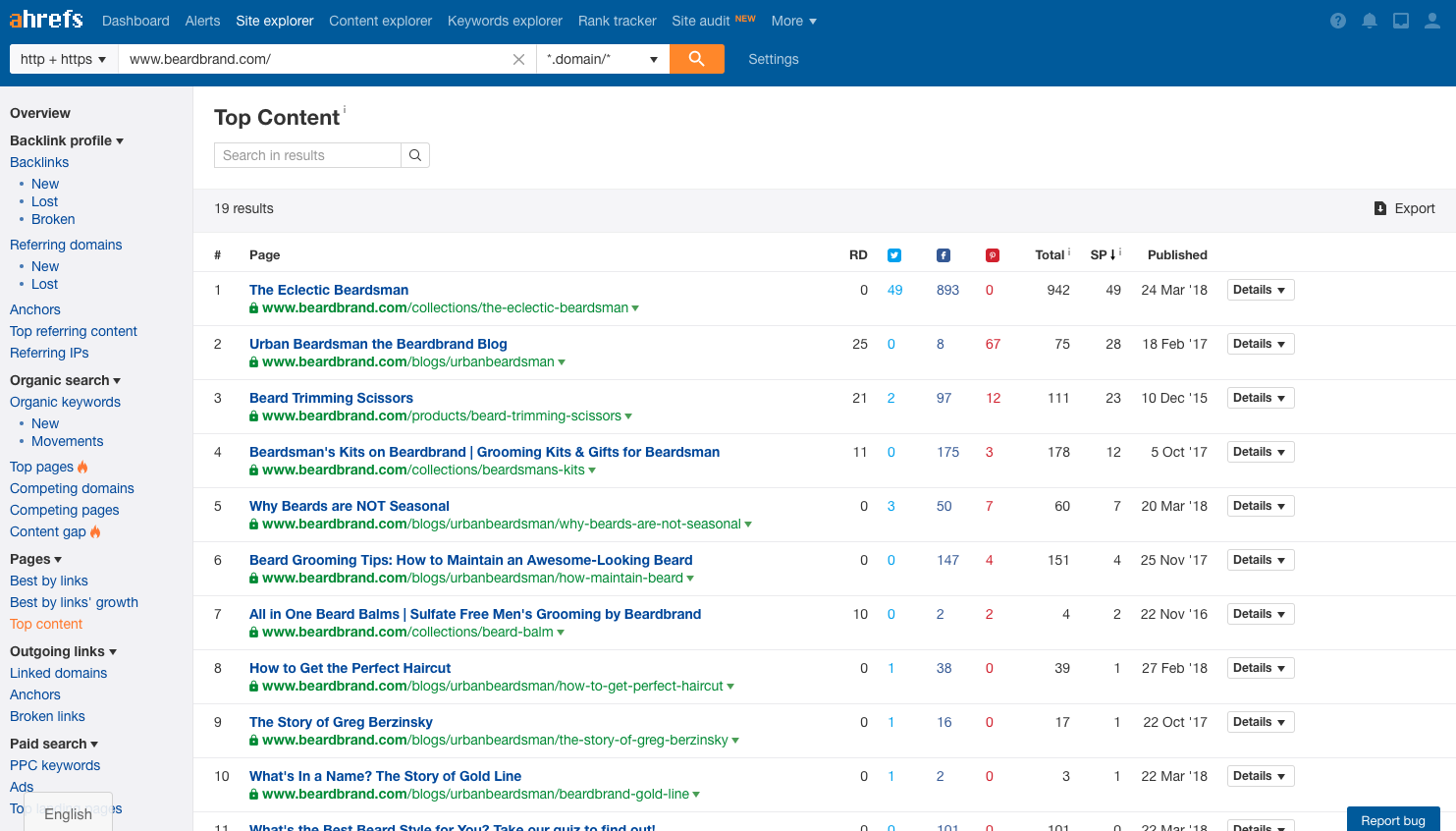 All you have to do is jot down these topics and replicate them later.
C. Content Tools
There are a number of content tools (e.g BuzzSumo, Epicbeat, Content Explorer) in the market that shows you all the popular content on the web, depending on the topic you're looking for.
For example, I can key in a relevant keyword (like "knives") into Buzzsumo and it will show me all the most popular content ranked by social shares: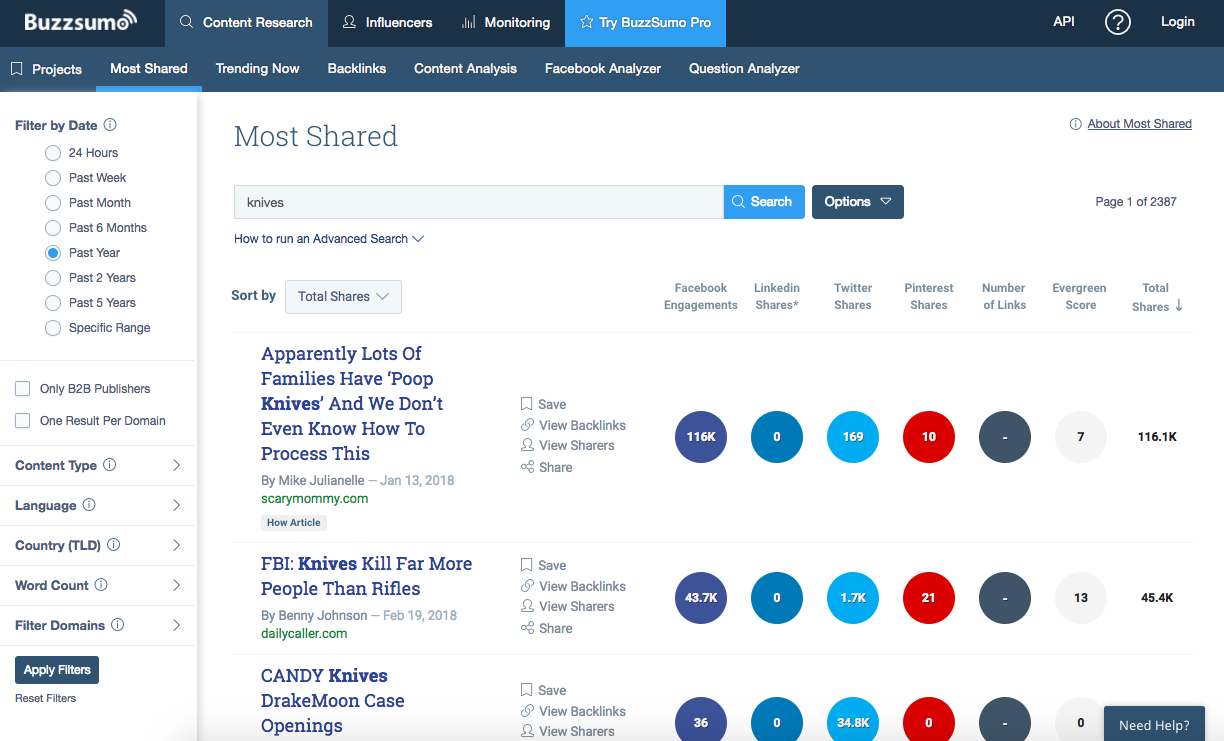 This surfaces topics that have been proven to perform. Simply jot them down into your list.
3. Prioritize topics based on business value
Going through the three methods above should have given you a huge list of ideas that you could possibly write about.
But that's not the end.
It's time to filter out the right topics for your blog. Specifically, topics that you should be writing about that will convert.
Instead of writing about every single idea in that list you've generated, you now have to reduce the list to topics that have business value.
Business value are essentially topics that are aligned to the CTA you've identified in Step 1.
Give your topics a rating number depending on how much you think you can include your CTA in that topic.
Sticking to my knives store example, my chosen CTA will be selling more knives (i.e convert into a customer). I think that a topic about gentleman's knife will be absolutely relevant, and one where I can include multiple CTAs to purchase knives from my store.
I give it a high rating.
Once you're done rating your topics, extract the topics with the highest rating numbers.
4. Create the content
Look back and see how much work you've done even before you put in a single word into your Google Doc.
Good content that drives sales begins with the right strategy to target topics that do.
Now, with your high business value topics, you can finally begin to create the content.
Creating great content is too huge a topic to tackle here, so here are a few tips on creating great content that will be popular:
Enter your chosen topic into Google, and see what content comes up. Click through to these pages to see what angles they cover, and what common patterns pop up. Find out what generally resonates with the readers who are reading about your chosen topic.
You can also use Content Explorer or Buzzsumo to find out what articles get shared, and why they get shared.
Choose a blog post format that best fits that topic. There are generally only a few blog post formats that work, which Wishpond covered in 6 Types of Content We Used to Grow a 250,000/month Blog.
Craft a catchy headline that will attract people to read the post. Getting them right is the key to a successful piece of content, as the headline compels people to read the post.
Format the post well. Use bolding and italics to highlight key points. Break up the post using subheaders to make it easier to consume. Write using shorter paragraphs so the copy flows.
Take a leaf out of James' book and use emotion to motivate. Encourage someone to desire (especially your product!) after reading your post.
When you've finally finished crafting the post, it's time to insert your CTAs.
5. Insert your CTAs
It's CTA insertion time!
This part is critical as it holds the key to making sure people convert from reading your content.
The golden rule to follow is: people click on links and CTAs due to relevance.
So, go through your post again and add your CTAs to relevant sections of your post. Don't stuff. More doesn't mean better. Gently guide them to your CTAs whenever relevant.
(Note: If you can feature one of your products in the blog post naturally, don't hesitate. Do it!)
Include all types of CTAs in your post. You can, for example, add a relevant in-text link to one of your products (if your CTA goal is to convert visitors into customers), like what LacesOut did here: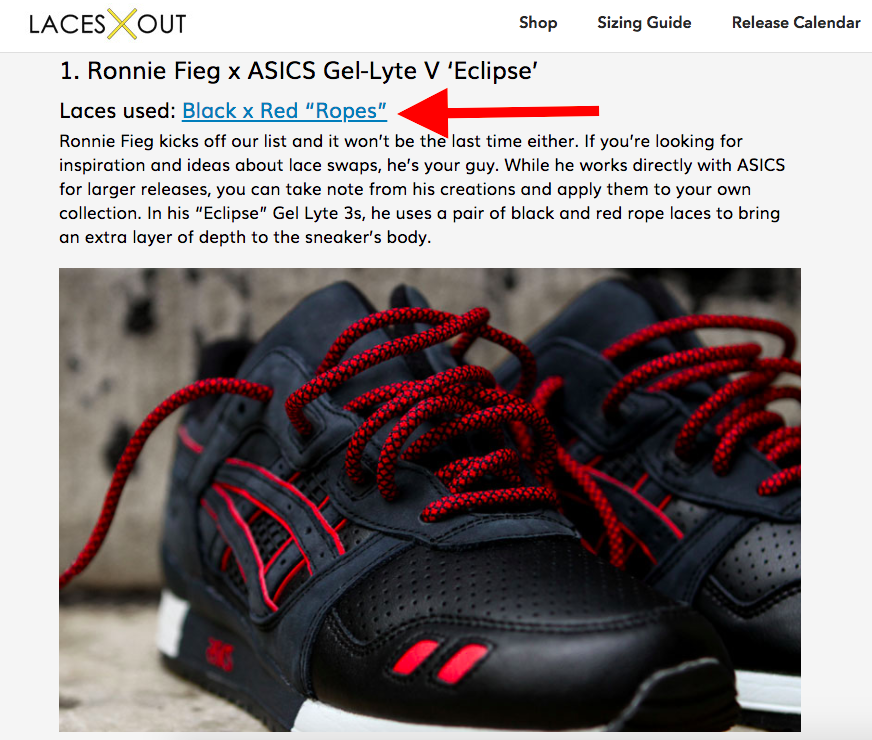 Tools like Wishpond also make it easy for you to add different types of popups into your content. With Wishpond, you can add exit-intent popups (popups that appear when visitors are about to leave), like what Madsen did here: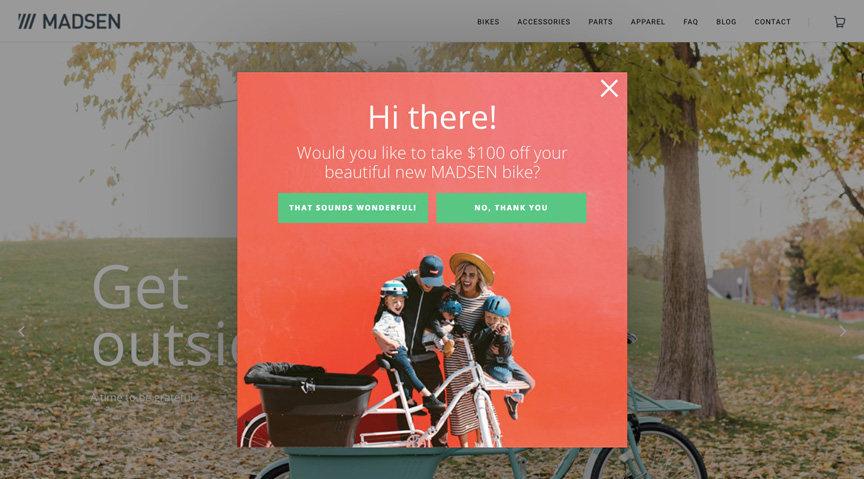 You can also use sidebar scroll popups, which appear subtly at the side as your readers are consuming your content: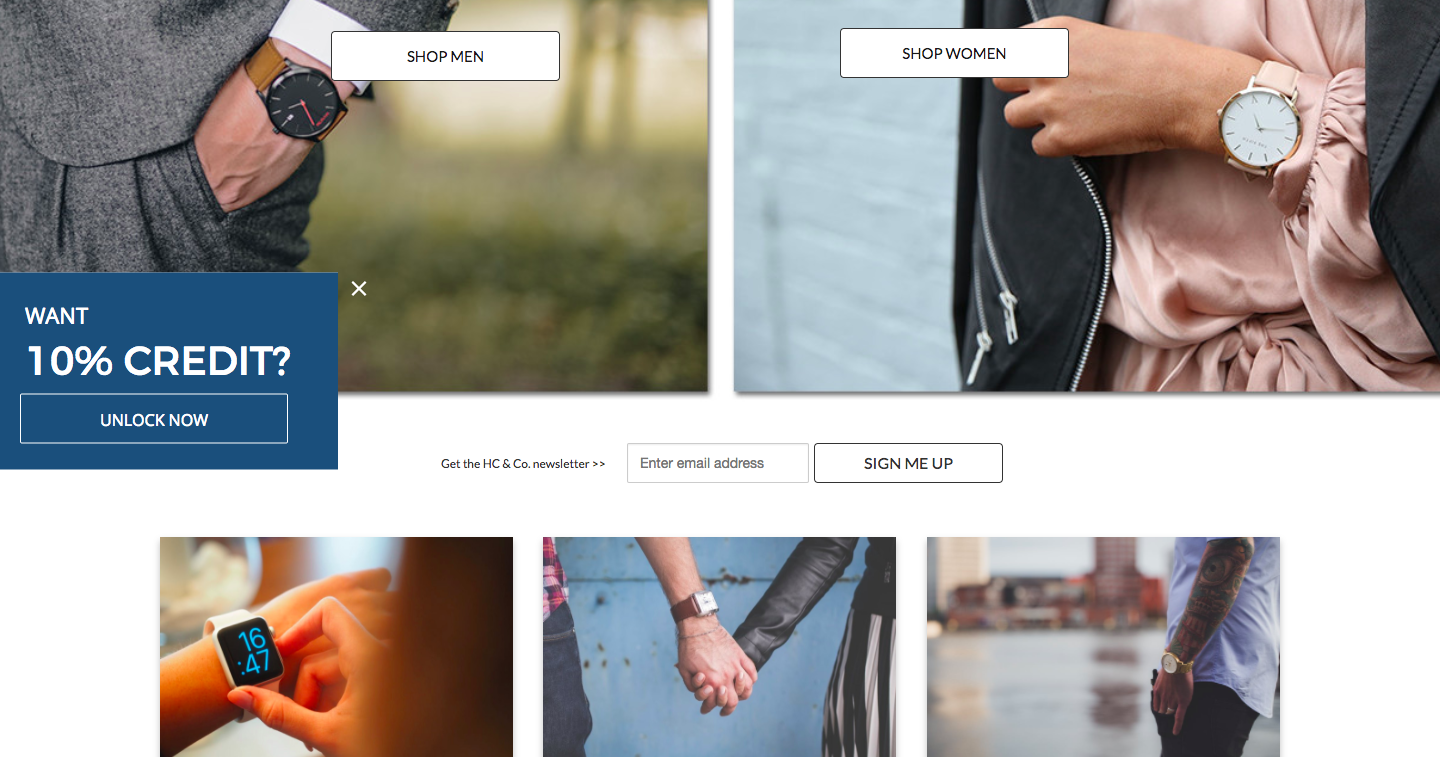 An opt-in bar (like what Greats does below) is also a perfect example of adding a relevant, but non-intrusive CTA into your content:

(The above are examples. Remember to tailor your CTA according to what you've chosen in Step 1!)
With that, you're done. Of course, it's not done done. You still have to repeat for the rest of the high business value keywords you've discovered.
But now you have a complete strategy on how to create content that converts.
Final Thoughts
Content marketing cannot just be about a popularity contest.
Ultimately, content marketing has to prove its worth by showing that it, too can be a profitable marketing channel for any ecommerce business.
To do that, the content you create has to convert.
And creating content that converts is about having the right strategy.
With this post, you now have a step-by-step guide on how to select the right topic, craft a good piece of content and optimize it for conversions.
About the Author: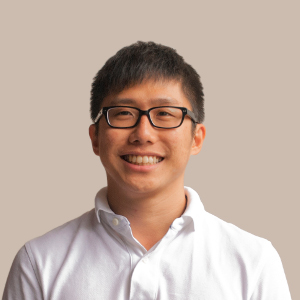 Si Quan Ong is the Content Marketing Manager at ReferralCandy. ReferralCandy has helped thousands of online retailers run successful referral programs, and recently launched CandyBar to serve offline retailers too.