10 Vital Insights Marketers Should Take From the Latest Video Trends
Let's face it, video content rules the web and everyone's known it for years now. But are you making the most of the way things are going? Here, I'm gonna point out 10 vital trends in online video that all marketers should be taking note of today. Looking to up your vid game? Have a gander through these to get a heads up on what's hot right now.
Let's get going!
1. Original Content Reigns Supreme
Nothing makes waves like unique content designed specifically to suit your brands agenda. This understanding is perfectly reflected by the fact that tech giant Apple is planning to invest over $1 billion in the creation of original content. As the mobile scene continues to grow and become increasingly competitive, brands large and small need to stay relevant by continuing to communicate with fresh content.
Other tech giants are following suit - Google has also been purchasing original content from media companies and various production brands to close gaps in its search platform. Facebook is investing heavily to source original video and so is shopping giant Amazon. Exactly how these moves will play out in the coming years isn't crystal clear, but when the world's most powerful tech brands have their sights firmly set on original video, it doesn't take a rocket scientist to work out that it's a key strategic move of growing importance.
2. Go Live or Go Home
Take a look at this chart to see the performance stats of different post types on Facebook: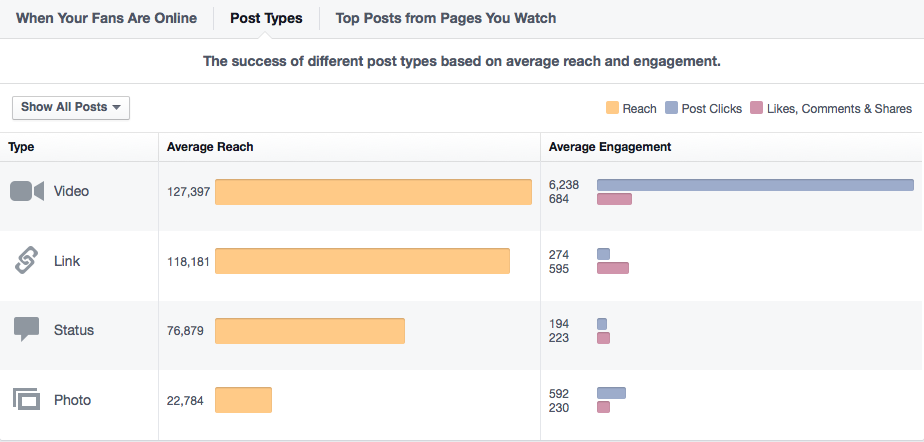 Source
Pre-recorded video isn't exactly worthless, but live video certainly looks to be taking over. Digital experts Buffer conducted a survey in 2016 that explored the attitudes of marketers regarding their use of video and the changes they thought were around the corner. 80% said they definitely aimed to create more video content and 42% were desperate to create more live video.
Live video really took off in 2016 and 2017. On Facebook, users spent 3x more time consuming live videos than pre-recorded content or streams that were no longer live. Live videos also tend to generate 10x more engagement in the form of comments than non-live content. 80% of respondents in this Livestream survey said they would rather tune into a live video for entertainment than read through a conventional text blog.
If you're not yet taking advantage of live video, now's the time to start. The best thing about live video content is the fact that it can be applied to almost any cause, brand or agenda. Jump ahead by planning live content instead of sticking to prehistoric pre-recorded clips.
3. Keep it Short and Helpful
When it comes to length, short and sweet looks to be the way to go. Viewers now look more for mobile-friendly, well planned, and easily digestible content. Video optimized for mobile is much easier to find and consume than traditional blocks of longform text.
Short and snappy little nuggets of information seem to be the goal, with 56% of videos created by businesses today having a full duration of two minutes or less. Shorter videos seem to receive more constant levels of engagement too, with 53% of videos that are shorter than 90 seconds being watched all the way to completion.
The idea of creating new video content based on text assets you already possess isn't as daunting as it once was. With consumers preferring shorter bitesize videos over long overly-produced clips, brands of all sizes will find it increasingly affordable to create relevant videos that are catchy, helpful and optimized for the growing mobile space.
4. Stories Are In
"Stories" are snippets of temporary user-generated content that have a healthy way of leaking into the feeds of followers on Instagram and Snapchat. Snapchat was the first to introduce the concept of stories, but since Instagram launched its own version, the two social media giants have been battling it out for superiority with this new attractive feature. Instagram Stories are now winning the fight with 250 million daily active users compared to Snapchat's 173 million. In a counter move, Snapchat plans to up its game with an upgrade to its stories function which allows users to share them as embedded tweets.
YouTube is planning to jump into this arena with a feature it's calling "Reels". It's in development right now and looks set to bring a more social vibe to the YouTube world. As explained by The Verge, Reels won't be temporary, which means marketers will be able to create multiple snippets of content that sync together to tell a more immersive story. If you're not already in-tune with stories, you better get cracking! Keep your eyes peeled for Youtube's hotly anticipated entry with Reels.
5. The Internet of Things Will Take Content Off-Screen
As the Internet of Things (IoT) rises in popularity, consumers are no longer having to rely on screens alone for their favorite content. I'm not just talking about the rise of simple audio; loT technology delivers content in a brand new way. It's interactive, responsive and far more intuitive. Apple's Siri responds with call-and-response content wherever and whenever the user needs it. Amazon's voice service, Alexa, works the same way. These devices are effectively new digital doorways to a broad range of engaging content.
There is a range of existing organizations that are already making full use of IoT technologies to deliver content to their audiences forgoing the need for a laptop, tablet or phone screen. The American Heart Association provides instructions for CPR through Amazon's Alexa. The device delivers a step-by-step guide on how to perform the process in an emergency.
Purina is a pet food brand that also provides useful content through Amazon's Alexa. With the "Ask Purina" solution, users can instantly receive guidance on dog care, breeds, dietary guidelines and much more.
IoT is making everything digital and easily available on voice command. It's far easier than having to hold up or pay all of your attention to a screen. This raises obvious questions. Why go through the hassle of looking up answers on your phone if you can just ask Alexa for the answer or for a comprehensive guide while you work with your hands free? This gives marketers an opportunity to consider new and exciting ways to deliver content that feels fresh, is easier to access and more engaging to consumers.
Targeting the same audience that is falling in love with the growing IoT space? Now's the time to have a deeper look into the possibilities of this new tech before plunging all of your resources into a huge conventional video series.
6. Make It Square
Facebook has made a change to its creative guidelines that clearly encourages a shift towards the 1:1 video format for an improved mobile fit. The move has proved hugely successful with videos in this format seeing completion rates increase by 67% when compared to videos presented in landscape. As found by Buffer, square-shaped videos take up 78% more space in Facebook News Feeds.
If you want to achieve a significant leap in gearing your video efforts for mobile right away, ditch landscape and deliver your videos in 1:1 format. Squared videos are going to become what everyone expects from premium content, so you don't want to be left behind.
7. Transcribe Video Content
Leaving a title and a short description doesn't cut it anymore. Adding a thorough video transcript brings huge advantages in terms of SEO. Youtube ranks your video higher in searches if you have a full transcription. A carefully written transcript allows search engines to detect optimized keywords within the page and show your video to people that are actually looking for your precise content. This goes for searches performed through the Youtube search bar, as well as those typed into Google and other engines.
Another key aspect of this tactic is the rise of viewers consuming videos without sound. 85% of videos are now being watched without audio, so it makes all the sense to provide a means for viewers to digest critical details in written form.
8. Augmented Reality and 360° Videos Are Bursting With Potential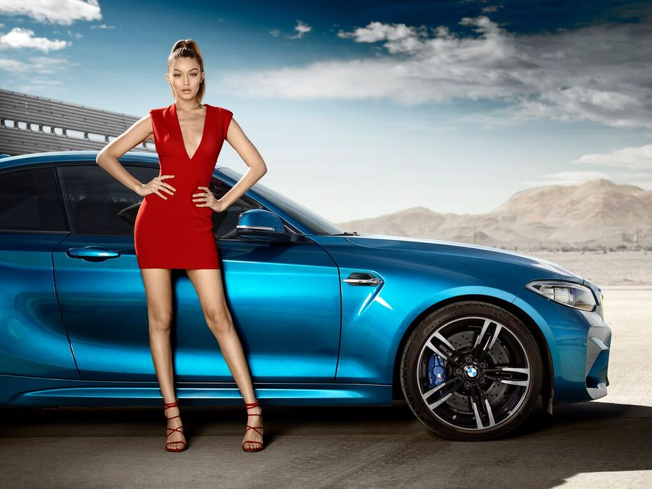 Source: Gigi Hadid in BMWs 360° experience
Augmented Reality (AR) involves combining real world objects with digitally created items on screen. Think Pokemon Go, the popular free-roam game that employs AR principles at its core. 360° videos are also making a big wave this year. With 360° video, the camera takes a recording in every direction. The viewer can then move the direction of view while they watch a panoramic experience in motion. With these technologies, producers can offer an interactive customer experience that is more immersive than ever before. There are numerous ways to apply the tech; in interactive print, augmented commerce or live showings. BMW created a 360° version of their 2016 M2 campaign, where viewers had to continuously move their smartphones while watching the clip to keep superstar model, Gigi Hadid, in perspective.
Google has found that 360° videos tend to see a lower view-through rate, but achieved a 46% higher click-through rate compared to standard video. The stats reflect the fact that it's an emerging technology that isn't yet seeing mainstream adoption but has huge potential for engagement. The question is, how can your brand make effective use of such immersive video to stand out?
9. Explainer Videos Will Continue To Shine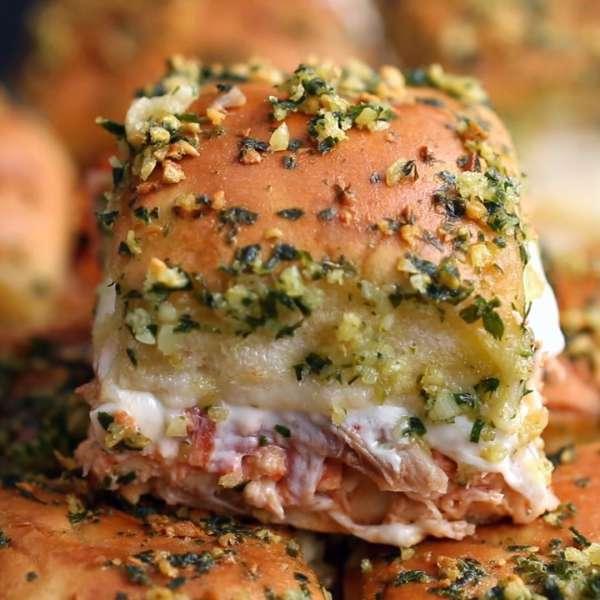 Source: A sample of the "sliders" series from BuzzFeed's Tasty
"Explainer videos" are short, punchy videos that show viewers how to do something, or gives them a quick answer to a question. One of the most successful examples of an explainer video campaign is BuzzFeed's 2017 "Tasty" brand. The viral news leader partnered with food and cooking influencers to produce a series of short videos (most of which were less than three minutes in length) that showed how to make a quick and attractive dish step by step in double-time speed.
Explainer videos are huge on social media because they're incredibly helpful and short, making them share friendly. The possibilities for branding are endless which means we're bound to see explainer videos popping up to help with every idea under the sun. Expect this trend to continue for years to come and get on board with highly creative explainers to stand out from the crowd!
10. Personalization Is Increasingly Important
A conventional marketing video features content designed to appeal to a broad audience. However, we're now seeing video content that is designed to reach consumers on a more personal level. One example was Cadbury's campaign for Cadbury Glow, communicating the fact that chocolate can be a very emotional and thoughtful gift to others. The campaign gave users the ability to automatically create personalized videos that featured their own photos and names taken from Facebook. They could then add these touches to the chocolate they were buying to send to a recipient. The campaign achieved a mighty impressive 65% click-through rate and 33% conversion rate.
Wrapping it up
That's it for now! These are the trends to keep an eye on if you plan on making a serious impact with video this year. I hope a number of these insights have spurred the wheels to turn for you! Those who ignore the above are set to lag behind!
About the Author: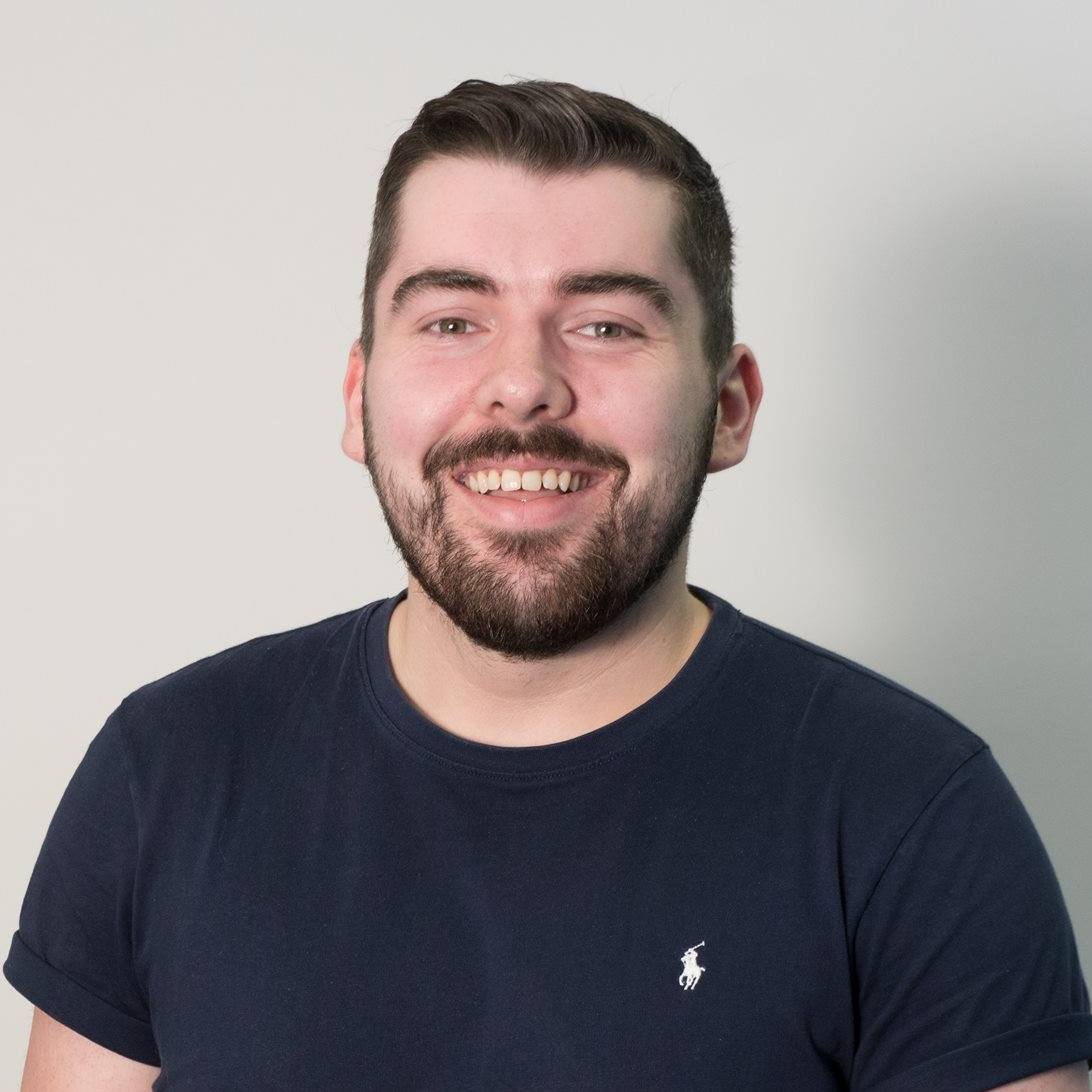 Lee Dobson is COO at Bulldog Digital Media, a digital marketing agency specializing in search. Lee has many years of experience in the digital marketing industry, working with numerous clients and generating great results that deliver the all-important ROI. In his spare time, Lee can be found watching West Ham play or documenting his activity on Twitter (@leedobson).