When compared to traditional forms of advertising and marketing, online marketing strategies are now faster, cheaper, able to reach a wider audience, and easier to track.
Does that mean that it's time to say goodbye to traditional marketing strategies?
Not exactly.
In fact, many of the current methods used by brands for their online marketing campaigns are, in essence, traditional forms of marketing that have just been tweaked to remain relevant.
Online brochures are a perfect example.
Just like their print counterparts, online brochures provide customers with a list of your products and services. More than their print counterparts, though, they have, in recent years, morphed into engaging materials packed with a range of features that allow customers to interact with them.
Why should you use an online brochure?
Even though you have a website where you promote your products and services, it pays to create an online brochure for your business.
1. People consume content differently online.
For starters, customers want to get information quickly when they're online. You only have 8 seconds to capture and get a potential customer interested in what you have to offer. Otherwise, they won't bother navigating through your website or online store.
That's the reason why customers tend to read content differently online. Studies show that people tend to scan through content following an F-shaped pattern.

Source: eConsultancy
Apart from wanting to get information more quickly, reading text on the computer screen strains the eyes, making them even more challenging to read.
Also, let's not forget the fact that we understand and remember visual information more quickly because that's the way our brain is wired. In fact, our brains process visual content 60,000 faster than text-only content.
2. They're easy to create
Back in the day, you needed to hire a graphic designer to conceptualize, create, and layout an impressive-looking brochure.
Now, there are brochure maker platforms that let you create an online brochure using any one of their ready-made templates that are fully customizable. This is perfect, particularly if you're starting your online business and don't have the budget to hire a professional designer.

Source: Flipsnack
3. They help grow your social media presence
Online brochure making platforms allow you to add social media sharing buttons within your digital brochure, allowing your readers to share it to those in their network. Because these are visually appealing, packed with information, and interactive, they are more likely it will be shared on social media.
The ability to add social media buttons and links to your online brochure can help you also grow your follower base by offering an incentive in exchange for following your social media account. According to a study done by Buffer, 42% of Facebook users will be happy to like a brand's page in exchange for a discount coupon.
Source: Buffer
4. They increase conversion rates
Did you know that 81% of your potential customers will not complete a purchase because there are so many steps and pages they have to finish? If you want to increase your conversion rate to generate more revenue, you need to shorten your checkout process as much as possible.
You can achieve this by adding a shopping widget into your online brochure. This widget allows your customers to complete the purchase without the need of directing them to another part of your website. So not only do you reduce friction in your checkout process, but also increase the chances of them purchasing more products and services.
5. They provide real-time updates
Interactive digital brochures allow you to make these changes in real-time without any changes to its URL. This not only eliminates the need to upload a brand new version to your website, but also reduce the likelihood of your customers becoming misinformed about your product or service listings, prices, and promotions.
Steps to creating an online brochure
1. Set your marketing goals.
Before you even start designing your online brochure, you need to be clear about what you'd like to achieve with it. That way, you'll be able to determine the right metrics to monitor and learn how it's performing in line with your overall marketing goals.
2. Understand your customer.
One of the biggest mistakes marketers make when creating an online brochure is that they do so from the perspective of the brand and company.
The thing is, it's your customer that determines what would make a product or service offer interesting enough for them to buy.
That said, take the time to review your company's buyer persona to find out not only what are their pain points and challenges, but also the possible questions they'll ask and the order of which they will ask them. That way, you increase the chances of your potential customers to take the right kind of action by the time they finish going through your brochure.
3. Create an outline for your online brochure.
Once you have your list of questions, the next step is to create an outline using these questions as your subheadings.
The goal here is to create a seamless flow that will take your readers step-by-step to get their questions answered about what you have to offer. At the same time, it will help you group your products and services that complement each other.
4. Choose your words carefully.
When writing the copy for your online brochure, it's crucial that you use simple words that are easy to understand and remember. Don't make the mistake of using technical jargon and complicated codes to describe your products and services because these are difficult for your customers to retain.
Try also to incorporate words that evoke emotions on the part of your customers. That's because as how Simon Sinek puts it: "People don't buy what you do. They buy why you do it."
Using these words in your brochure's copy helps you connect more with your potential customers, and make them feel that you are directly "talking" to them about their problems and challenges, and how your products or services can help. In turn, it will help increase the chances of them responding positively.
5. Optimize your online brochure for search engines.
Since online brochures are often uploaded as stand-alone files on websites, there are a few things that you need to do so that they rank well on the on Google and other search engines.
Here are some ways to do this:
Include your keyword in your brochure's file name.
Link your online brochure to other pieces of content on your website and blog.
Incorporate your chosen keyword in within your online brochure's content. This includes the "alt text" of your images and meta descriptions.
Add links within your brochure's content to blog posts and articles on your website.
Include links to relevant content found outside of your blog and website. This may sound counterintuitive at first. However, by adding links that direct your readers to resources that have a high domain authority and relevant information, search engine bots are more likely to view your content as valuable and helpful. In turn, it can help improve its search engine rankings, making it easier for your potential customers to find.
Also, make sure that your online brochure is optimized to view on mobile devices. As you may know, Google has begun rolling out its mobile-first indexing update. That means that its algorithm will put more weight on factors that can affect the overall experience of your online brochure when they view it using a mobile device.
6. Design a compelling brochure cover.
Let's face it: your customers don't care about how your office building looks or your company logo. What they care about is if your content will be able to help them. Most will be able to make their decision after viewing your brochure's cover.
When designing your brochure's design cover, use an image that your customers can empathize with and is relatable. Combine this with words that will motivate your customers to take action and open it. Example of these can be an invitation to an exclusive invitation to a special event or a special discount on some of your products.
Your brochure's color scheme also plays a significant role in your online brochure's ability to convert your readers into customers. Aside from echoing the colors of your company's logo, choose a color palette that will relay the right message and evoke the right emotions to your customers.
7. Use high-quality images and videos.
Brochures—whether they're online or print—are predominantly made of images. That said, make sure to include crisp, vibrant and clear images all throughout the pages of your brochure. This will make it more pleasurable for your target customers to flip through.
When laying out the images in your online brochure, don't put this inside a box. Doing this creates a visual barrier between your customers and what your products and services. So instead of getting lured in, they feel the complete opposite.
If you want to take it further, why not add videos in your online brochure? Compared to images, videos are more compelling and able to convert more readers into customers as you these current stats show:
97% of marketers observed their users understand their products and services more after watching a video about them.
81% of them say videos convince more customers to buy their products or services.
76% of them point to videos as the reason why they were able to generate more sales.
47% of marketers noticed videos help reduce support inquiries made by potential and existing customers.
8. Incorporate calls-to-action.
No matter how appealing and enticing your online brochure may be, if you don't tell your customers what to do next, two things are bound to happen. Either they will not do anything or, worse, decide to do business with one of your competitors.
Adding calls-to-action (CTA) buttons is the best way to prevent this. Unlike text links, CTA buttons are more conspicuous, so they can draw your customer's attention to them and encourage them to take the right action.
Just like any opt-in offer, make sure that you create a landing page from where visitors to your website can download it. That way, you can generate more leads that you can eventually nurture and convert into customers.

Source: Wishpond Landing Page Editor
10. Monitor your progress.
Once you have every set, be sure to monitor how your online brochure is performing based on the KPIs you've initially set. Doing this will help you measure its success in helping you achieve your overall marketing goals. At the same time, it will help you pinpoint areas that need improvement so you can make the necessary adjustments. Wishpond's landing page editor and lead management tools show you the best sources of traffic to your landing page as well as everything you need to know about the leads who convert on it.
Creating an online brochure gives your business the opportunity to get the best from both traditional and online marketing strategies. It provides your visitors something familiar delivered in a manner that's cost effective for you, making this a valuable tool to help you generate more leads and increase revenue.
About the Author: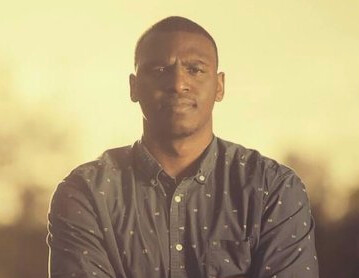 Kevin Payne is the Founder of Kevintpayne.com, an inbound marketing agency and HubSpot Partner that helps tech startup founders implement inbound marketing campaign sprints to increase their qualified leads.
wishpond