Increase Customer Value by 67% with These 5 Post-Black Friday Tactics
Thanksgiving is the hallmark of the fall season, a time for appreciation, family, good food, and holiday cheer.
And, if you're a retailer, Black Friday sales.
Let's say your marketing plan, customer service, and your e-commerce site optimization pay off, and that prospect you've been nurturing along the consumer journey has made a purchase on your website or at your store on Black Friday.
Congrats!
It might seem like your work is done, but, unfortunately, that's far from true.
Do you want that customer to make a single purchase due to a once-a-year sale or become a loyal follower who makes multiple purchases over time and recommends your products to their friends and family?
While your marketing strategy likely includes strategies to drive Black Friday conversions, it is just as important to focus on customer retention and loyalty.
According to ConstantContact, repeat customers spend 67% more than new customers.
New customers also cost 16 times more to acquire.
More than half of U.S. consumers recommend their favorite the brands and companies to family and friends, thus engaging in word-of-mouth marketing and becoming your brand's best ambassadors.
By creating a robust series of post-purchase actions across a variety of channels, you can continue to deliver value to existing customers, and in turn, increase your sales.
Here's a quick, five-step primer on post-Black Friday actions that build long-lasting relationships:
#1. Send follow-up emails

This one is intuitive.
When consumers order a product or service, they will want to stay informed about when it will arrive.
Take advantage of their engagement while the purchase is still fresh in their minds! Send a confirmation message that their order was received, as well as tracking numbers and delivery updates to offer consumers peace of mind.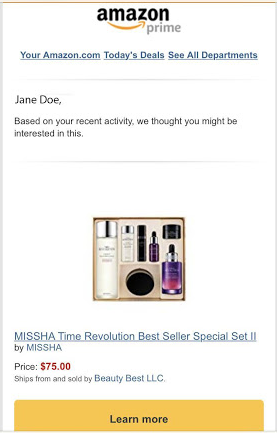 To avoid over-messaging, you can also ask consumers to opt-in to the post-purchase notifications they would like to receive (carriers like FedEx do this when someone ships a package).
It can be super helpful to show your recent customers similar products they might be interested in, based on what other consumers have purchased along with the item.
Retailers such as Target and Amazon are well-known for their recommendation emails, based either on purchases in a cart or recent purchases.
An ideal time to send this message would be shortly after the consumer receives your product, so they can determine if a similar or complementary product would be useful (or a good Christmas present!).
#2. Ask for customer insight and offer personalization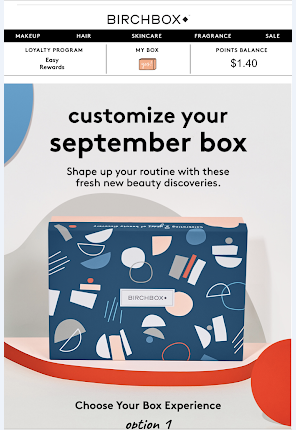 Consumers are more likely to stay loyal to brands that offer them opportunities for personalization and/or collaborating with the company to design products or services.
Asking for consumer feedback through reviews, surveys, and other two-sided communication makes customers feel like their voices are heard and they have a say in the company. This also serves as good market research for the company so it can update its offerings to reflect consumer tastes.
Furthermore, more than 2 in 5 consumers said they did not stay with a company due to poor personalization and lack of trust.
Personalization can take multiple forms, including...
Using the customer's name in communications
Sending only the most relevant content (often segmented by gender, geography, age, interest, etc.)
Offering products with a variety of colors and patterns to choose from.
One company that offers personalization to customers is the popular subscription box service Birchbox.
Birchbox sends a curated set of five beauty samples (haircare, skincare, makeup, etc.) each month based on the member's beauty profile. The member also has the option to choose one of their samples for the month, out of a set of three options.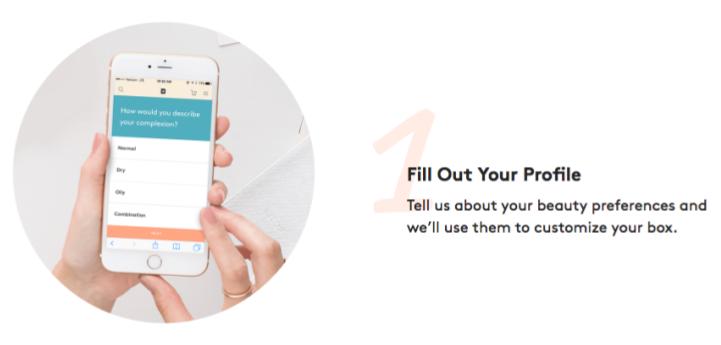 Members can review samples they have received, and their changing preferences are taken into account for future boxes.
While the quality of Birchbox products can often speak for themselves, there is such broad variation (based on skin tone, eye color, etc.) that personalization is essential to keep customers happy, and coming back for more.
#3. Offer incentives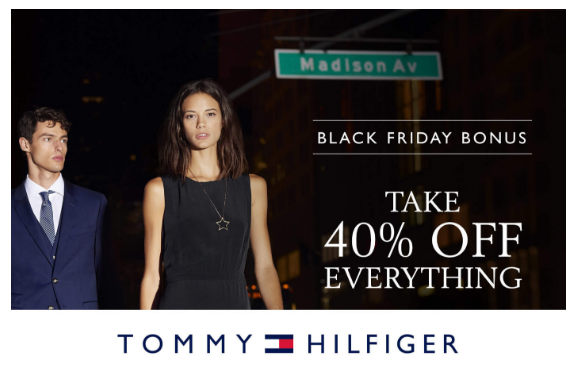 Okay, so not every day can be Black Friday.
But offering discounts and rewards year-round can bring customers back again and again.
In fact, a recent Citi Retail Services survey shows that 86% of customers are more loyal to brands that offer rewards programs.
For years, grocery stores have offered discounts with a loyalty card, while convenience stores like CVS have offered ExtraBucks rewards (used like cash) and coupons on almost every receipt for members.
Mobile apps are the newest wave of loyalty programs. For example, Starbucks uses a gamified app to encourage future purchases.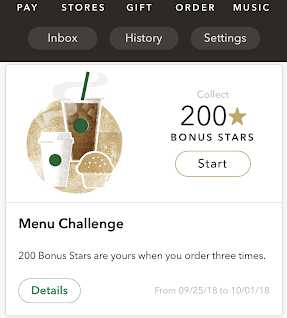 For each purchase, consumers collect "stars" that go toward a free beverage or food item. Starbucks also offers "Happy Hour" deals (two-for-one espresso drinks, half off a Frappuccino, etc.) on Thursdays, and bonus stars when consumers purchase certain items in a specified time frame (3 chai lattes in one week, etc.). The app also offers a free birthday beverage.
Any discount or loyalty program should be intuitive and reward members for "leveling up," or spending more money with your business.
Beauty brands such as Sephora, Innisfree, and Birchbox offer "VIP" level status for customers who reach a certain spending threshold, entitling them to benefits like free samples and discounts. Never underestimate the power of making the customer feel special.
#4. Offer top-notch customer service
It's not enough for a customer to purchase an item or service. You will want to keep them happy in the event that they have questions or an issue.
This is where customer service comes into play. Consider that...
A 2017 study by Talend noted 57% of consumers cited "having a negative review unaddressed while continuing to receive offers for similar products" as the main reason they would stop shopping with a brand.
An American Express survey shows that consumers will spend up to 17% more if a company offers excellent customer service.
Conversely, half of consumers were willing to switch companies because of poor customer service.
Customer service should be available through a variety of media--email, phone, and in person if your business has a physical location that customers can visit.
Live chat is also a convenient way for customers to reach out with questions and concerns.
Occasionally, a customer might reach out via social media, so monitoring your account activity and responding to inquiries in a timely manner can win you brownie points, too.
With the spike in purchases on Black Friday, it might be helpful to have some more staff dedicated to customer service in the few weeks after. Be prompt, be thorough, and be present.
#5. Follow up through social media, text messaging and app notifications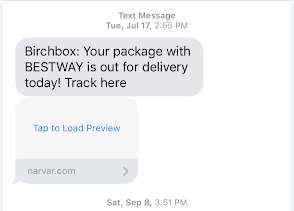 Half of U.S. consumers are loyal to brands that interact with them through their preferred channels of communication.
While emails are often used with e-commerce sites, other communication channels might include social media, texting, and mobile apps.
SMS Marketing is similarly useful for sending order alerts, reminders, and even discount codes. Some companies will send a text message when a package has been delivered, or to check in with a customer survey asking for feedback.
Another key is that the majority of consumers feel loyal to brands that engage with them as needed and at critical points of the user journey, but do not over-message them.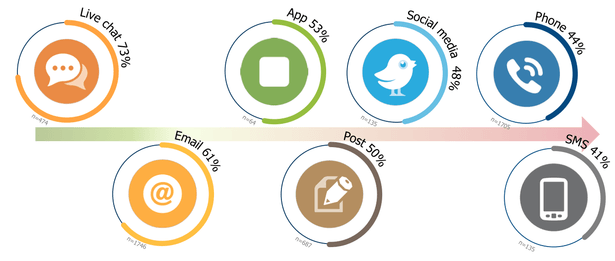 Final Thoughts
Even with ever-expanding competition and the once-a-year nature of Black Friday, brands can capture customer loyalty and build long-lasting relationships if they have a plan in place that will take into account customer needs, appropriate rewards, and communication preferences.
Remember that the smallest increase in customer retention can have exponential effects on the bottom line.
Related Reading:
About the Author: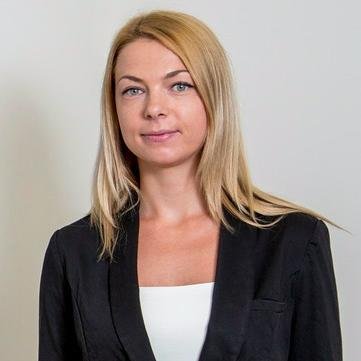 Alexa Lemzy is the customer support manager and blog editor at TextMagic, the texting solution for small businesses as well as large enterprises. She is passionate about mobile marketing, customer loyalty building and local business growth. You can contact Alexa on Twitter.