150 Best Hashtags to Get More Likes
Anyone who's on social media knows that hashtags are one of the keys to growing your social media presence.
Hashtags on Instagram are now clickable phrases or topics you can use to discover an entire community of followers and influencers.
With the right hashtags, you can extend your reach, boost your posts and help new followers to discover your content.
In this article, I'll be showing 150 best hashtags to get more followers.
As a rule of thumb, use these as inspiration, but you'll still need to find out which specific hashtags work best for you. You can use either all or a few of these hashtags, as long they're related to your content or business. Instagram allows you to use up to 30 hashtags, and just like SEO the more hashtags you use, the more visibility your content will receive on Instagram.
Where you should place your hashtag is debatable. I found whether you put hashtags in your captions or comments you'll still get the same effect.
Take a look below at some examples for specific niches:
Pro Tip: Consider running a social media promotion as an easy way to gain more followers and drive more sales using social media.
---
10 Best Instagram Hashtags for Art
#art
#artist
#artwork
#arte
#artoftheday
#artistic
#artsy
#artofvisuals
#artistsoninstagram
#arts
10 Best Instagram Hashtags for Business
#business
#Businessman
#businesswoman
#Businessowner
#businessowners
#businesscoach
#businesswomen
#businesslife
#businesstips
#businessminded
#businessgrowth
10 Best Instagram Hashtags for Coffee
#coffee
#coffeetime
#coffeelover
#coffeeaddict
#coffeeshop
#coffeebreak
#coffeegram
#coffeelovers
#coffeelove
#coffeeholic
10 Best Instagram Hashtags for Cats
#bestcats_oftheworld
#bestneow
#catlife
#catsofinstagram
#catworld
#meowdel
#thepawclub
#topcatphoto
#catselfie
#sweetcatclub
10 Best Instagram Hashtags for Creative Business
#brandmangment
#contentcreation
#creativecontent
#cerativethinking
#creativestudio
#creativebiz
#createyourhappy
#mycreativecommunity
#mycreativebiz
#calledtobecreative
10 Best Instagram Hashtags for Dogs
#dogs
#dogstagram
#dogsofinsta
#dogsofig
#dogsitting
#dogslife
#dogsofinstaworld
#dogscorner
#dogsandpals
#dogslover
10 Best Instagram Hashtags for Fashion
#fashion
#fashionblogger
#fashionista
#fashionable
#fashionstyle
#fashionblog
#fashiongram
#FashionAddict
#fashionweek
#fashionkilla
10 Best Instagram Hashtags for Lifestyle Blogger
#bloggerlife
#lifestylebloggers
#lifestyleinspo
#nothingisordinary
#lifeunscripted
#stilllifephotography
#thatsdarling
#seeksimplicity
#lifestyle
#darlingdaily
10 Best Instagram Hashtags for Music
#music
#musician
#musica
#musically
#musicvideo
#musical
#musicislife
#musicians
#musicproducer
#musiclife
10 Best Instagram Hashtags for Makeup
#makeup
#makeupartist
#makeupaddict
#makeuplover
#makeupjunkie
#makeuptutorial
#makeupforever
#makeupbyme
#makeupoftheday
#makeuplook
10 Best Instagram Hashtags for Pets
#adorablepets
#petsofinstagram
#animaladditcs
#buzzfeedpets
#cutepetclub
#dailyfluff
#furfriends
#petscorner
#petsofinsta
#worldsofcutepets
10 Best Instagram Hashtags for Quotes
#quotes
#quotestoliveby
#quotestagram
#quotesoftheday
#quotesdaily
#quotesaboutlife
#quotestags
#quotesgram
#quotesofinstagram
#quotesandsayings
10 Best Instagram Hashtags for Travel
#travel
#Travelgram
#traveling
#Travelphotography
#travelling
#travelblogger
#traveler
#traveller
#travelingram
#traveltheworld
10 Best Instagram Hashtags for Technology
#futuretech
#furturetechnology
#newtech
#techblog
#techies
#techlover
#technews
#technology
#techsavvy
#techtrends
10 Best Instagram Hashtags for Wellness
#cleanliving
#greenlifestyle
#healthmatters
#nourishyourself
#wellbeingwarrior
#wellness
#wellprenuer
#namaste
#healthyfood
#goodeats
6 Best Way to Use Hashtags to Get More Instagram Followers
1. Get More Likes on Instagram with Hashtags Instagram users will use hashtags to find the content they're interested in. When you use Instagram hashtags with your post your content is more searchable than without it. Think about hashtags as small pieces that contribute to SEO or keywords that make your content discoverable. The more people that can find your content is the more Likes and engagement your content is likely to get.
2. Get More Followers on Instagram with Hashtags Instagram hashtags are one of the best ways to gain a higher following on Instagram. After your content gets discovered by people using or looking at content similar to your post's hashtags.
If they find that you're posting content relevant to them, they're more likely to follow your account.
Once you've gained followers, you can start promoting your products and brand to followers who are already engaged.
Pro tip: Want a quick way to gain more followers using hashtags? Consider running an Instagram Hashtag contest as an easy way to get more followers and engagement.
3. Make More Sales on Instagram with Hashtags Using the right hashtags can help to guide your clients to your business's Instagram account. Just make sure to mention your product or service in your caption along with your hashtags.
The trick is not relying on hashtags that define your business but the hashtags that your potential customers themselves are likely to use. For example, if you're a gym, using a hashtag combination of #gym #gymlife and #workout will get you far more potential engagement than any single fitness hashtag.
4. Track Your Branded Hashtag on Instagram Branded hashtags aren't just for big brands, as long as you've got an Instagram account you can create a branded hashtag with your business name, slogan or after a contest or marketing campaign.
Coca-Cola chooses to use the hashtag #ShareACoke for their seasonal marketing campaigns. Incorporating it in their captions when they can:
One gift you're allowed to open early. #ShareACoke #ChristmasEve pic.twitter.com/UBVSgGkiVm

— Coca-Cola (@CocaCola) December 24, 2017
Once you've created your branded hashtag, you can ask your followers to use it for your contest, giveaways or User Generated Content that you'd like to repost.
Add that to your regular group of hashtags you can use Instagrams insight tools such as discovery report and interactions to measure how much impact your hashtags have on your post.
5. Add Hashtags in Your Instagram Bio Instagram now allows you to include a # or @ in your bio; it'll become a live link that leads to a hashtag page or another profile.
Placing your hashtags in your bio provides the same advantage as if they were in your post. Now when people go to discover hashtags, your profile will show up.
Complex does this to highlight the various niche accounts they currently have on Instagram.

6. Add Hashtags in Your Instagram Story You can now add hashtags to your Instagram story. One your hashtag is in your story it'll be placed on the discover page. This is a great way to drive more followers, buyers, and viewers to your Instagram story.
For instructions on how to add a link to your Instagram story, check out this article.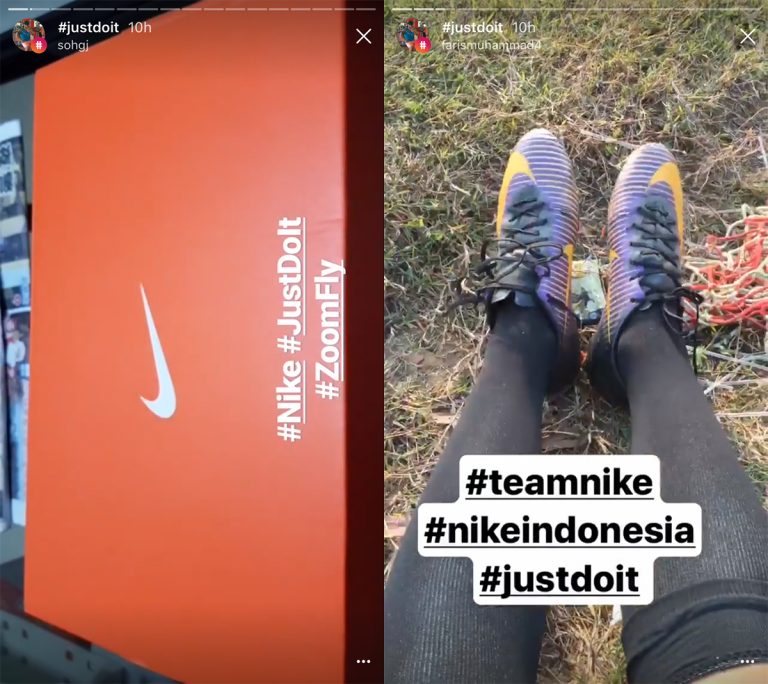 5 Best Tools to Find Hashtags for Instagram
If you're looking for more hashtags, you can use these five best tools to find hashtags:
Summary
There you have it the 150 Best Hashtags to get more Likes on Instagram.
Are you using Instagram for business? If so what are some the thing you need help with? Comment below and I'll drop some Instagram tips to help you along the way.