5 Metrics You Must Track For Social Media Lead Generation
Using social media for lead generation today shouldn't come as a surprise to anyone- almost 68% of businesses across the world are already doing it. However, many of these businesses are unable to track the results that their social media marketing efforts are bringing.
What they don't know is that tracking these results is the most important thing because it helps one to know if their social media marketing efforts are worth the time and money. In fact, it's the only way to ensure you're achieving the best results from your lead generation campaigns.
Therefore, it's crucial to identify the metrics and marketing KPIs you need to track to achieve your goals. But is easier said than done? With hundreds of social media metrics available, you can easily get overwhelmed or end up focusing on vanity metrics.
Don't worry! In this post, we detail the important metrics you need to monitor. The right metrics should enable you to evaluate your leads, reach, engagement, and conversions.
1. Engagement
Engagement is one of the most valuable metrics in measuring social media lead generation. You need to evaluate if you're engaging with the right audience, how they are interacting with your brand, and what they are doing to engage with your topic and spread your content. A large follower base and lots of quality posts mean nothing if users are not interested in what you're offering.
So, what does engagement entail?
According to SmartInsights, engagement refers to the repeated interactions that strengthen the emotional, psychological or physical investment a customer has in a brand. The ideal engagement metrics include the number of likes, comments, shares, and re-tweets.
These give you a comprehensive picture of how your message was received and how the audience responded. Likes, comments, and replies are helpful to know who is replying to your content, while Facebook shares and Twitter re-tweets show you who is spreading your content.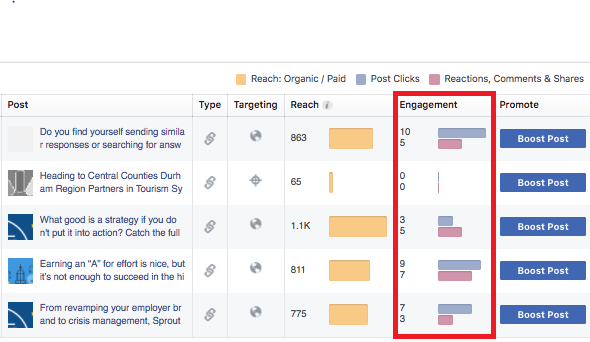 Your engagement rate helps you to know if your content is making an impact on your audience. It shows you the posts that your users are interested in and the ones they are not, and therefore, you will know which topics will drive audience participation. Understanding engagement can help you transform normal customers to raving brand ambassadors.
Here are a few things to track:
Likes – When your posts generate many likes, it shows that your brand is reaching a large audience, and they find your content valuable.

Comments – When your content garners meaningful conversations, it shows that your audience is interested in your content. This is a good sign

Shares/ Retweets – There is no greater joy than having your fans share your content. It shows that your audience values the content. Besides, when your fans share your posts, that's free marketing
Calculating engagement rate
Below is the formula for calculating your account's engagement rate:
Engagement rate = [(Likes + Comments + Shares/Retweets)/Total Followers] x 100
For instance, if your Facebook account has 20,0000 followers and you get 500 likes, 200 shares, and 100 comments, the engagement rate for the post will be
[(500+200+100)/20,000] x 100 = 4%
Generally, the higher the engagement rate, the better.
2. Social Media Ads
Every marketer knows the value of social media ads in lead generation. But what's even more important is tracking and analyzing their performance. The main metrics that you must track under this category are:
Reach
Reach tells you how far your content is spreading. It helps you understand your potential audience size and the context of your content. While it's important to have a large audience, reach on its own does not tell you everything. It only reveals the number of people who saw your post.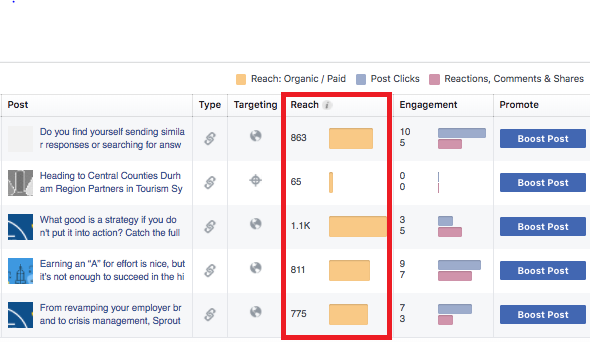 However, it becomes a very powerful metric when used with other metrics, such as engagement and impressions. For instance, if your post reached 4,000, but your impressions are 4,200, it means that most people saw your content once. You can also use reach as the denominator to calculate your engagement rate.
Impressions
How many times did your ad appear in someone's timeline or feed? A lot of people confuse reach and impressions. Impressions are the total views that your content gets while reach is the number of unique views your content gets. The more impressions you receive, the better.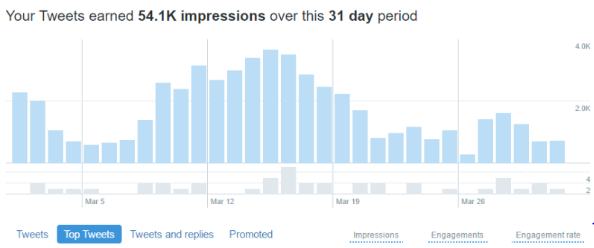 From Facebook to Twitter, all social platforms measure impressions and allow you to see impressions for every post. However, viewing all your posts' reach and impressions from one platform would make your work more convenient.
Click-Through Rate
When using social media ads, it's crucial to measure your click-through rate (CTR). The CTR shows you the ratio of people who click on your CTA to the number of users who viewed the ad. This metric can help you evaluate the success of an ad and can show you how relevant your ad is to your audience.
In any lead generation campaign, you will probably have many CTAs (Call to Action). The CTR will tell you how many users are clicking your CTA on any ad, email, or landing page. Therefore, you can track CTR for PPC ad, landing page, verification email, etc.
Calculating your CTR
The formula for calculating CTR is:
[Total number of clicks/Total number of visitors] x 100
For instance, if 2,000 people viewed your Facebook ad and you got 400 clicks; CTR = [400/2,000] x 100 = 20%
Suppose the ad sends the 400 users to a landing page with an e-book offer, and 50 users click on the download button; your CTR for landing page = [50/400] x 100 = 12.5%
If 30 out of the 50 click on verification email, your CTR for email = [30/50] x 100 = 60%
Your total leads = 30
Twitter, Facebook, and LinkedIn now offer 'Lead Generation' Ads, which allow you to collect direct leads right on the platform. For example, users don't need to click those ads and move to a landing page to find the e-book. Instead, they simply click on the CTA and get the ebook.
Need help with your social media ads?
Book a free call to learn how our team of marketing experts can help you create high converting social media ads today.
3. Social Shopping
Social shopping is an e-commerce method where the shopping experience is shared with the shoppers' friends. It influences an individual's buying process by using social media networks to share, suggest, recommend, and comment on products or services.
With millions of consumers talking about their shopping experiences on various social media channels, it's important to track social shopping to measure purchase intent. Many consumers do research both online and offline before going to a brand's website or store to get the product or service.
Understanding purchase intent metrics will help you to know how users are discussing and making decisions to buy products. Therefore, you will be able to identify the drivers to purchase and improve your strategies. Whether it's product features, price, or great customer service, you'll know why people choose your brand or your competitor. Such insights will help you craft better campaigns highlighting the aspects that drive purchases.
Tracking social shopping can also tell you whether a new product will be successful or not. You can measure buzz around an announcement and follow users' conversations to determine the purchase intent.
Tracking social shopping also helps you to know the number of users who are mentioning and sharing your content through social channels. You can track social listening metrics such as customer conversions, feedback, and the number of suggestions your customers are sending through. This will help you to improve your product or service.
You can track all your social shopping metrics by yourself or using a third-party tool such as TweetDeck. Most of these tools work the same – all you need to do is set up the relevant keyword searches, and the tool will automatically track them.
4. Link Tracking on Social
Link tracking answers the question – "How did you find us? It involves tracking the number of clicks obtained by specific links on your social media posts. Link tracking is helpful in monitoring if your audience is clicking on links associated with your ads.
It gives you insights into how your lead generation campaigns are performing and how effective your strategy is. This way, you're able to know if you need to identify better ways to drive more traffic and conversions.
To link track your social, you only need to add UTM tags to the links and place on each campaign. When someone clicks on the licks, the tags are sent to your Google Analytics or third-party tracking tools. Therefore, you will be able to track each of your campaigns by monitoring your traffic and conversions.
Link tracking enables you to know which source of social media traffic is bringing the most visitors to your site as well as what they are interested in. But more importantly, it enables you to track how many of these visitors are converting.
Your conversion rate is a crucial metric to track, and no strategy would be complete without determining the number of customers you have acquired. It helps you to know how many of your leads are doing a specific action. Link tracking helps you to identify the visitors who have met the said goal, and track where they have come from so you can improve your targeting.
By using link targeting, you will be able to organize and identify which of your social posts have the best lead conversion rates. Social media tools like SocialPilot helps you to get the most from your links
5. Gated Content
Gated content refers to online materials such as articles, videos, and white papers that require the user to fill out a form before accessing them. Gated content helps you to get user information for potential leads by offering readers valuable information in exchange for their personal information such as name, email address, job, etc. It is estimated that nearly 80% of B2B content marketing assets require registration to access.
If you're using gated content for lead generation, it's important that you track the results to know the number of people signing up to get your content and whether they are following links to become leads. You can track gated content conversions using Google Analytics as well as
While ungated content may get you more downloads, tracking gated content will reveal to you people who are genuinely interested in your content. The information will help you to understand who your most valuable users are, build a relationship with your audience, and created better-targeted promotions. You will also be able to know which content is working, so you can tweak your strategy if need be.
How to Track these Metrics?
While you can access all these metrics on specific social media platforms, social media analytics tools help you access them all together within one dashboard.You can start off with Google Analytics (a marketers best friend), click here to learn how to setup your Google Analytics in under 15 minutes.
Conclusion
Now that you know which metrics will help you track social media results, generating leads would be a breeze. All that's left is for you to choose your favorite metrics and track them over time, paying attention to how they change.
Remember that the goal of tracking the metrics helps to improve your marketing strategy. The metrics will help you to better understand your audience and make informed decisions that will optimize your marketing strategy, leading to more conversions and revenue.
About the Author ​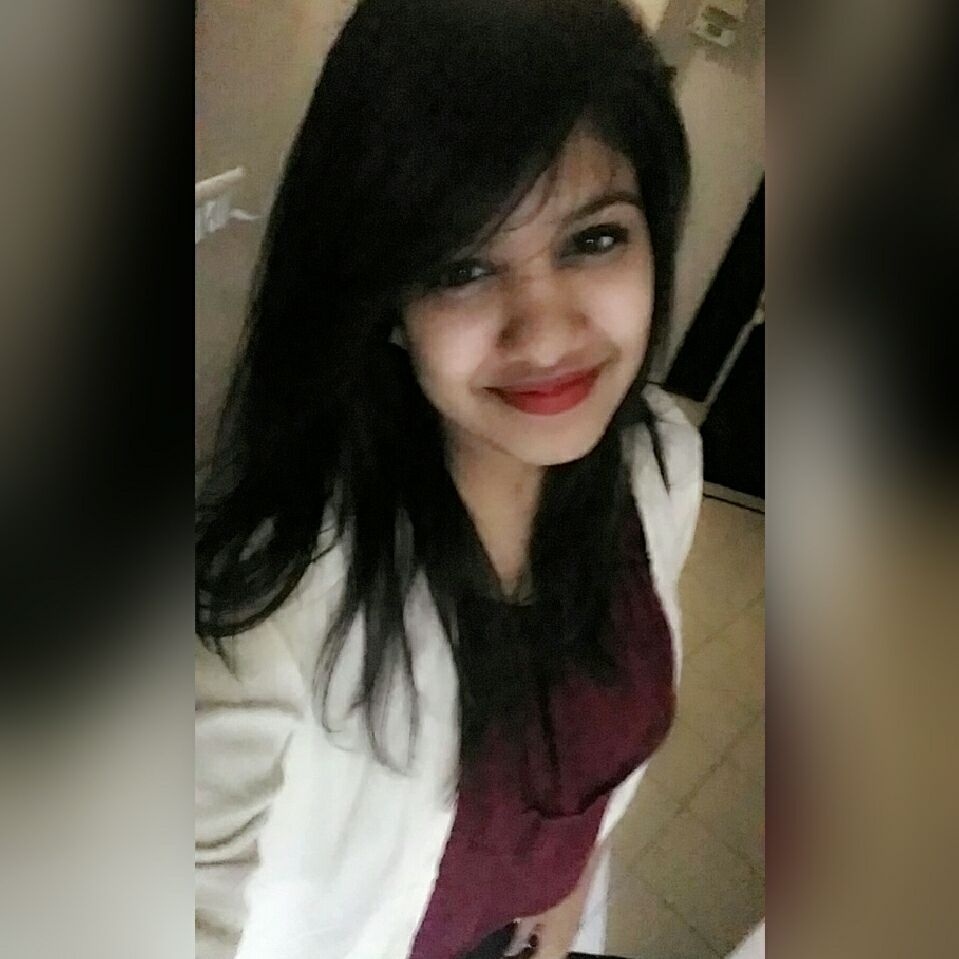 Bio: Manvi is a Marketing & Communication Strategist at SocialPilot. Social Media is Manvi's niche area in which she employs an interactive user-oriented strategy and loves exploring this industry's tips & tricks.