Instagram for Small Business: 9 Steps for an Amazing Instagram Contest
Instagram is one of the fastest-growing social media networks: In just five years, the community has grown 10x times in size, hitting one billion active users. Not only does it have a solid user base, but its users are also highly engaged.
According to Business Instagram: 80% of users follow at least one brand on Instagram, 60% of people discover new products in-app, and ⅓ of the most viewed Instagram Stories are from businesses.
Instagram for Smaller Brands
The days when only big brands like Starbucks and Nike could afford Instagram marketing for business growth are far behind us. With a great number of business-specific features, Instagram has great sales potential for small businesses.
However, having an Instagram presence isn't enough to get business results; it requires an effective strategy. Although most small businesses realize that growth doesn't happen overnight, you may still want to get faster results.
So what's the solution? Create your first Instagram contest!
To begin with, let's find out whether running an Instagram contest is a good idea for a small business or not.
Why Should SMBs Run Instagram Contests?
When it comes to running Instagram contests, most small businesses believe that their business accounts don't have a solid enough following or the engagement to be successful.
At first blush, that makes sense but done right, an Instagram contest can bring wonderful results. According to one study, Instagram contests are a powerful tool in a social media marketing toolkit. They have the potential to:
Boost engagement: On average, Instagram contests get 3.5x times more likes and 64x times more comments than regular posts.
Grow faster: Having a solid Instagram following is a primary goal for many businesses. With Instagram contests, you can grow your following 70% faster than other accounts.
Small businesses can get desired results with contests. Wouldn't it be great if you could build brand awareness, without spending time and money?
If you've decided to give Instagram contests a try, that's great. First and foremost, know the restrictions and requirements for running a contest. You should read the official Instagram promotion guidelines first to avoid violating Instagram's different policies.
Now that you know the promotion guidelines, you want to know where to get started. Here's a step-by-step guide to your first Instagram contest to follow:
A Step-by-Step Guide to Your First Instagram Contest:
Step 1: Choose The Primary Purpose of Your Contest
A social media contest is a powerful promotional tool, so it's all about achieving your marketing goals. Before launching your Instagram contest, you need to know what you expect from running it. In other words, you must have a clear purpose.
Here's the list of the most common Instagram contest goals for small businesses:
gain followers
boost engagement
grow email list
encourage user-generated content
increase sales
Obviously, you can choose more than one goal to accomplish, but keep in mind that running an Instagram contest isn't the one-size-fits-all solution to achieving your objectives. Moreover, the participation requirements depend heavily on the primary purpose of your contest. The more difficult the rules are, the fewer participants you'll get.
Planning your first Instagram contest, choose one goal and don't make it difficult for your followers to enter the contest.
Step 2: Decide on the Prize
People love free stuff! So having an attractive prize is a proven way to attract more participants. At the same time, you need to find a relevant prize that can attract the right audience.
Simply put, you need to choose a prize that's both valuable for your potential customers and relevant to your brand. When determining the award for your winners, there are three main factors to consider:
Target audience
Contest goal
Budget
The idea of running social media contests isn't new, so there are many Instagram contest examples that can hint at what you can give away. For example, it's common for small businesses to choose a branded freebie as a prize:
Or you can choose a gift certificate so that the winners can find a product that fits their needs and wants. Here's an example from Cosabella:
Whether you give away your products or gift certificates, you kill two birds with one stone: you reward participants and give them a chance to try your products (which means acquiring customers for the future!)
Step 3: Select The Right Contest Type
Today, there are many social media contest types: like to win, tag a friend, photo contest, caption contest, location contest, sweepstakes, etc. Once you know the purpose of your contest and the prize to give away, you can choose the contest type that suits your needs.
When it comes to selecting the right contest type for a small business, it's better to choose something quick and easy. Why? The simpler the contest process is, the more participants you can attract.
The common option for small businesses is a like/comment to win type. For participants, it doesn't take much time or effort to like or comment. For brands, this means a great opportunity to boost organic reach and therefore increase your brand visibility.
Here's how Story of Roo did it:
Remember that the chosen contest type should support your primary purpose. That means the example above won't suit every goal for every company. For example, if you want to grow your email list, you might opt for a sweepstakes as it's the easiest way to collect emails.
Step 4: Write Rules, Terms and Eligibility Requirements
Whether you're a big or small brand, you should run follow Instagram's rules in order not to be banned.
Writing the rules also helps to tell your participants everything they should know about the contest (how to enter your contest, which prizes they can receive and how, the way the winner(s) will be announced, and the dates of your contest). In other words, it helps to answer the most common questions your participants may have and avoid miscommunication with them.
To make your life easier, here's the complete Instagram giveaway rules guide: Read it carefully and include all relevant information about your contest in the terms and conditions.
Once you've written the rules, you need to think about where to publish them. For example, you can learn from Sloth Saloon and write about your rules below the 'how to enter' section:
If your rules are short, that's great.
If you have a lot to cover, it's better to find an alternative way to tell your participants about the rules as Instagram captions are limited to 2,200 characters.
For example, you can also publish the rules and terms of eligibility on your blog and invite participants to visit your site. Here's an example of this strategy in action:
If you want to create your first Instagram contest, make sure you run it legally so that you can give participants a positive experience of using social media contests. Working on the contest rules and requirements can be daunting, but you can use your guide for future reference, so it's worth it.
Step 5: Create a Branded Hashtag for Your Contest
Hashtags play a key role in increasing organic reach. As clickable phrases and topics, hashtags make it easier for users to discover relevant content. When it comes to running Instagram contests, it's also important to use hashtags for two main reasons: to attract an audience and find your participants with ease.
Working on your contest, think about a branded hashtag to go along with your giveaway. It must be unique but related to your business. Something like the example from Cellucor could work well:
Having a unique branded hashtag for your contest is great, but it won't help to increase reach. For that, you need to combine specific and generic hashtags: use common ones like #contest and #giveaway to increase your reach, and a branded one for the navigation.
Step 6: Consider Collaboration with Brands or Influencers
If you're not a large company, it can be difficult to attract many participants to your contest unless you work with other brands or influencers to help each other. As a small business, it's more like you don't have a budget to collaborate with world-known brands or Instagram bloggers who charge much.
However, you can still reach out to other small businesses that have the same target audience or micro-influencers to offer partnership. When it comes to creating your first Instagram contest, considering collaboration with brands or influencers is a proven way to offer more prizes to your participants and increase reach.
What is more, you can become a giveaway sponsor to get wonderful results without spending much time or burning through your budget.
Case in point: Reusable bamboo coffee cups company Reusaboo teamed up with a micro-influencer Eva, also known as Captain Bobcat Blog on Instagram, to promote its products:
Eva ran a contest on her profile which resulted in 487 likes and 338 comments. That's great results for the company that has 480 followers on Instagram, right?
Step 7: Make an Eye-Catching Visual
Launching your first Instagram contest, make sure you have an eye-catching visual for it. Why? First of all, it's proven that colorful visuals increase people's desire to read content by 80% (PDF).
Moreover, Instagram is a photo/video sharing platform and its content is the main reason why the network has gained in popularity over the last few years. People are visual creatures, and it's easier for us to perceive visual information.
When it comes to Instagram contest image, it must have three elements to grab attention:
It depicts your prize
It tells about the contest
It creates a sense of urgency
Just take a look at an example from Passion Planner. There's no need to read an Instagram caption to understand that this post promotes a giveaway and its dates. It hooks attention which means a possibility to attract more potential participants:
Want to know the best part? There's no need to hire a professional designer to create a similar eye-catching visual for your contest - just use a free and easy-to-use design tool like Crello to customize your image and put text on it just in a few clicks.
Step 8: Work on the Good Instagram Contest Caption
Once your image has hooked Instagrammers' attention, it's time to convince them to take part in your contest, and an Instagram contest caption plays an important role in it.
Your caption should tell readers about the contest, prizes, rules, and dates. It also should create a sense of urgency so that they become participants immediately.
A great example of this comes from Hippeas Snacks:
The company knows how to write great captions for contests so that they grab attention, and here's what you can learn from Hippeas Snacks:
Tell users about your contest to grab followers' attention (don't forget to mention prizes)
Add information on how to enter your contest
Explain the rules (briefly)
Include a call to action
Use relevant hashtags (up to 4)
Writing your caption, don't forget to use emojis and break your text up to make it readable.
Step 9: Launch Your Contest and Promote it
Your contest is finally launched. What's next? It's time to spread the word about your contest to increase reach and get more participants. If you have a blog or use email marketing, you can promote your Instagram contest via those channels. But if Instagram is your only marketing tool, you need to make the most out of this network:
Announce your contest via Instagram Stories: With a short lifespan, Instagram Stories create a sense of urgency, so the number of people who watch Instagram Stories daily is growing at a rapid pace. Promoting your contest via stories is a great way to make sure your contest didn't get buried in the feed.
Ask your partners to promote your contest: When you collaborate with other brands or influencers, you enter an already established community of loyal followers who can become your participants.
Involve your participants into contest promotion: For example, you can give your participants a reason to help you promote your contest like Cape Shark did it with its bonus entry.
When planning your first Instagram contest, think about ways to promote it in advance. While there are many cost-effective options to spread the word about your contest and attract more participants, you should plan this activity to get better results.
Summary
Running an Instagram contest is a proven way to promote your small business and achieve your business goals faster without spending too much of your budget.
Although it takes time and effort to create your first Instagram contest, the payoff is huge. Moreover, this step-by-step guide can help make the process easier.
If you want more help with running your social media contests, you can rely on Wishpond to run your contest smoothly.
About the Author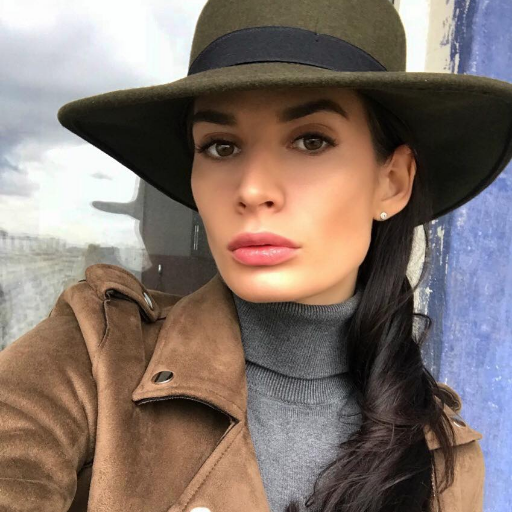 Val Razo is a freelance SMM consultant with 5+ years of experience who helps small and medium businesses. Val claims that Instagram has great sales potential, so she recommends both big and small brands to use this platform for business growth. Follow her on Twitter to stay tuned for more.