Marketing-Savvy Lawyer: 13 Ways to Master Online Marketing for Lawyers
Most professionals believe that if they have offline credibility, then gaining online credibility should follow suit. But that's not the case.
Marketing your services, especially as a lawyer, online is a whole new ball game. It's essentially like starting from scratch. Online you're placed before a new audience, people who have never worked or are hearing about you for the first time.
Note there is a difference between mastering online marketing and going viral, one may be faster than the other, but the latter will get you more clients and long term success.
When you use online marketing strategies to grow your practice, it's called "lead generation." In this article, I'll be sharing online marketing tips to help you to generate leads and to turn you into a marketing-savvy lawyer.
Here are 13 ways lawyers can master online marketing.
---
1. Create a Website or Landing Page for Your Services
To establish your online presence as a professional, the first task on your list should be creating a website for you and your services. A website acts as an online portfolio or resume of the services you can provide.
What's the difference between this and having a LinkedIn profile? LinkedIn is a social media platform for professionals to connect, recruit, and engage, whereas a website is your platform where you are the main focus.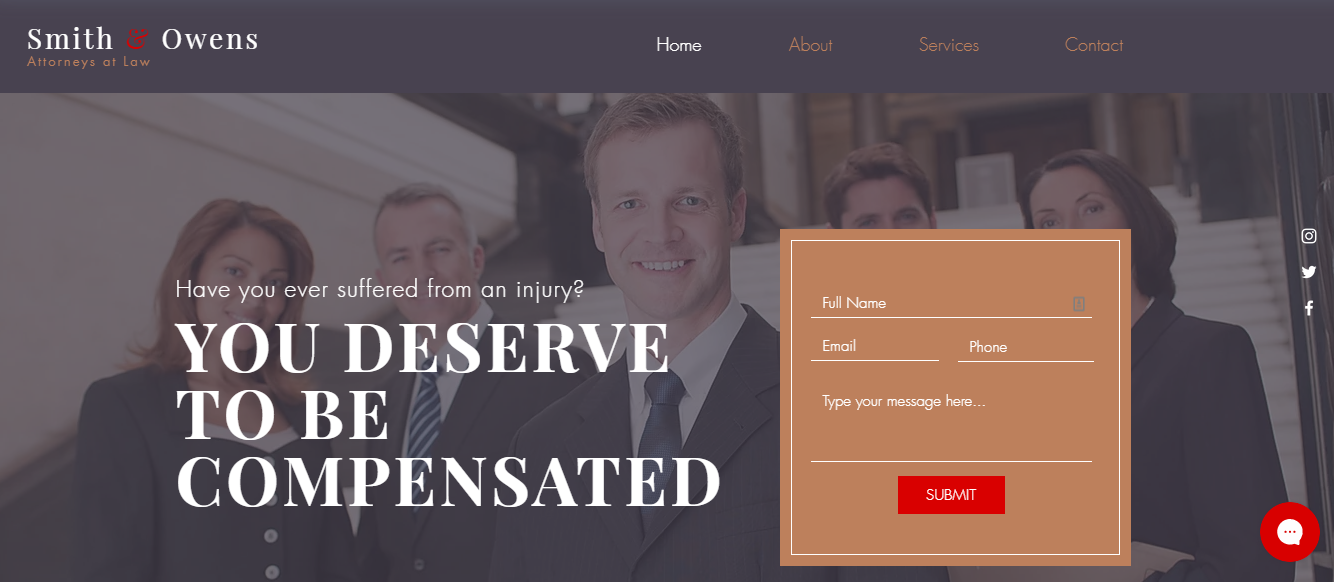 About 81% of people research a business or service on the internet before making a purchase decision. That includes professionals and freelancers. Having a website that provides them with all the necessary information to make potential customers feel confident enough to take the next step, get in contact with you without a website your giving away clients to your competitors.
Not to mention websites are available 24/7 all year even when you're busy. So while you're working, you can send clients to your site to sell your pitch as the perfect lawyer for their case.
If you don't have a website, I've reviewed the ten best website builders you can use along with their pros and cons, so you decide which one works best for you.
If you simply need a landing page to list your services and accept bookings, then you can do just that with Wishpond.

If you already have a website up and running, but you're not getting any leads. You might not have these three things on your website:
To help I've provided some guides below to help you uncover what's stopping your website from generating leads, and how you can fix it:
Marketing Tip:
About 52.2%of all website traffic is generated from mobile phones. Ensure that your website is mobile-friendly so that customers can view your website on any device without hassle or confusion. Doing this will help to increase conversions on your site.
2. Add FAQ Pages to Your Legal Website
Your Frequently Asked Questions (FAQ) section on your site is your second most significant asset, next to your professional headshot and sales pitch.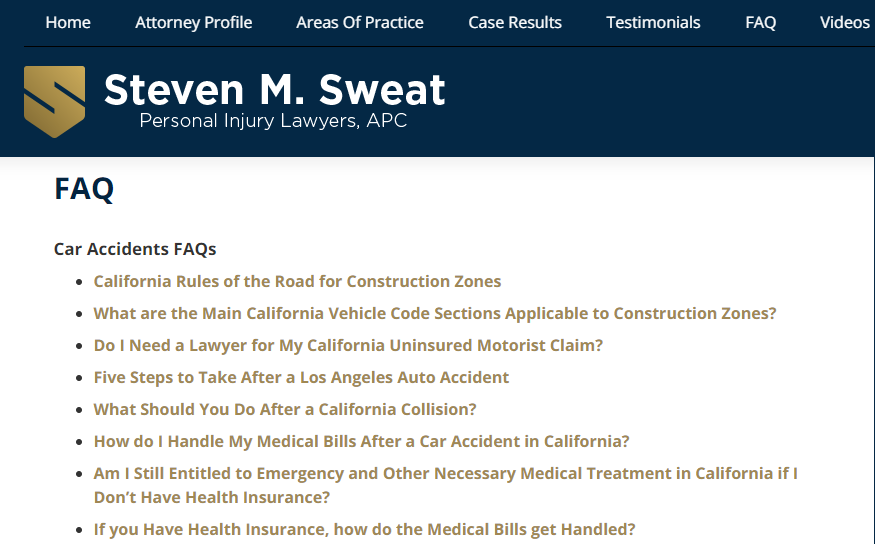 As a lawyer, you're well versed in the matters of your practice. However, your client is often not, so to build trust create an FAQ page on your website about commonly asked questions about your practice or their case.
This does two things; it first puts the reader at ease, giving them an idea of what procedure or documents they'll need moving forward, and lastly, if you can provide a well-informed FAQ page for free, they can imagine what you'll do once they hire you.
Marketing Tip:
Not sure what should be in your FAQ? Start by jotting down common questions paying clients have during a consultation or before a case. This gives you an idea of what goes through a potential clients mind before or after they hire a lawyer.
3. Submit Your Services To Law and Local Directories
Online directories are smart marketers' way of expanding your online awareness without stretching yourself too thin. They're just as if not more effective than offline directories.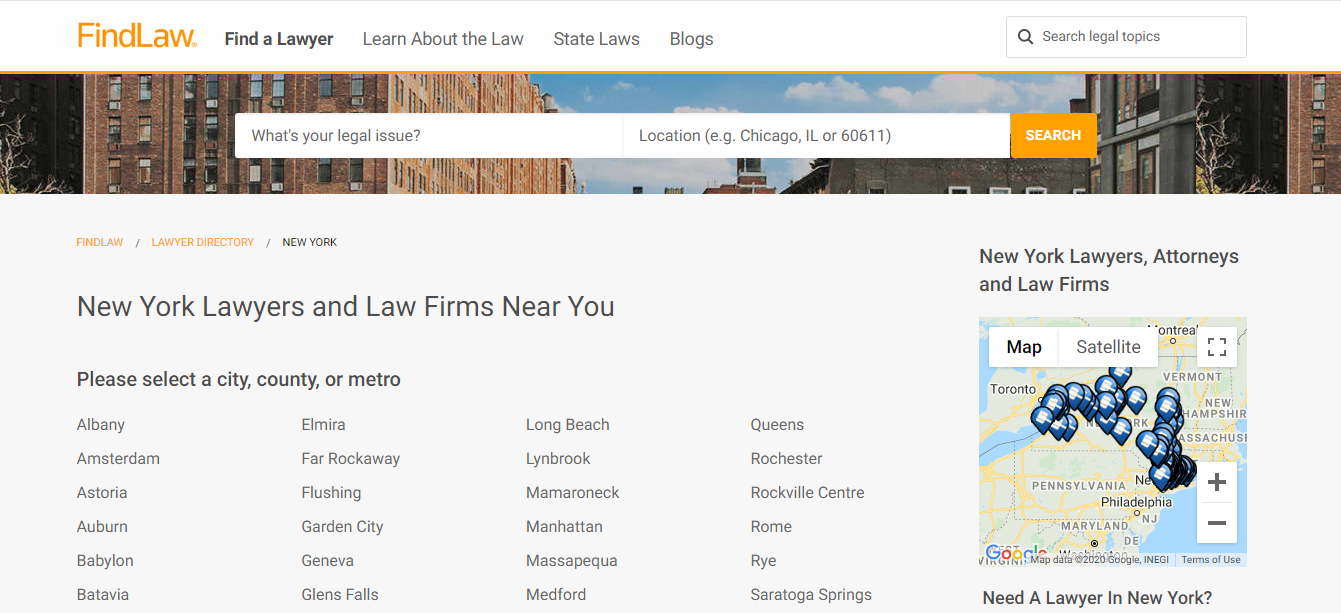 Online directories are mainly done by state or country, so most of their website traffic is from locals. Instead of just adding your name, number, and location, you can add awards, badges, and reviews to enhance your profile.
Marketing Tip:
Not all online directories are made equal. Take a look at their website design, functionality, and if other professionals in your area are listed on it. You can also see how many reviews and customers use this tool to see if it's worth being listed on it.
4. Master Local Search Engine Optimization (SEO)
Optimizing your website, ads, or blog with the right keyword can increase your SEO presence, which in turn brings more leads your way. The right keyword can put you directly in front of the right audience looking for your services.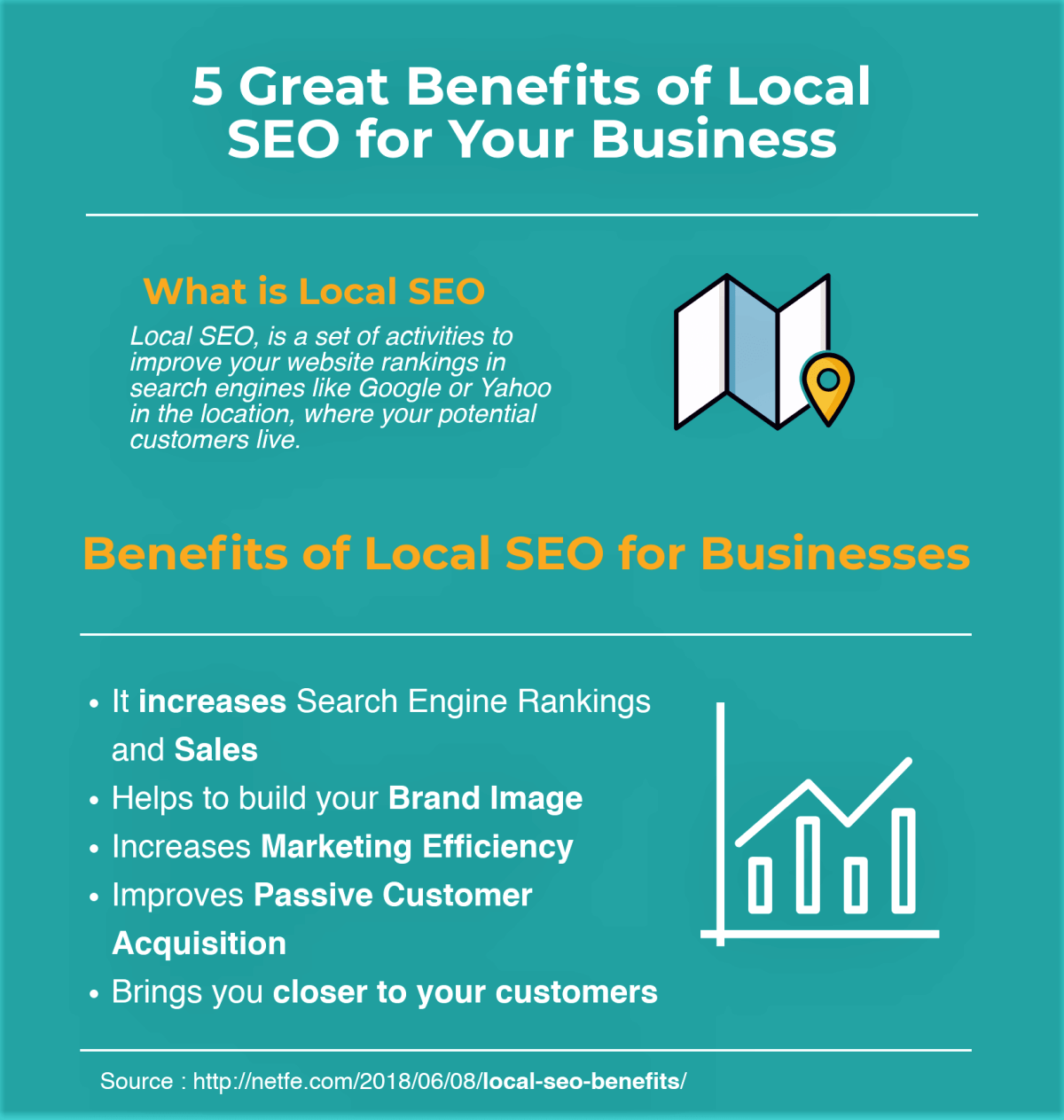 SEO is no small thing, having the right strategy, especially for local SEO can help you to stand out especially when you're competing with a wide range of other business locally and globally.
To help, here are 4 SEO guides perfect for beginners who need to get the basics down. After reading these, you'll move from marketing like a lawyer to an SEO marketer.
Here are the top 5 tools to find keywords for your online platforms:
Marketing Tip:
Having a local SEO keyword strategy can be as simple as creating content based on local news stories or events in your blog or online platform so that locals can find out who you are and the services you offer easily.
5. Create a Facebook for Your Lawyer Practise
Up to 78% of consumers using Facebook to find products and services, from business owners and professionals like you. So if you haven't created a Facebook profile for your brand, click here to create one in less than 10 minutes.
If you already have one, then it's time to optimize your Facebook Business Page. An unoptimized Facebook page is just as good as a business card with no details on it.
Add your profile and cover pictures and essential information. It makes a big difference. Put it to work by adding features and tools to generate more leads or direct people to your website effectively.
Optimizing your Facebook page isn't as hard as it seems.
With just a few clicks and a personal touch, your Facebook page can start bringing more value to your brand today. If you're ready to take it a step further, you can try these 45 tips and tricks to optimize your Facebook Business Page.
Once you have your Facebook page optimized, it's time to market it, yes, you still have to market your Facebook page; otherwise, people might not know that it even exists.
Here are 52 timeless Facebook marketing ideas for the data-driven marketer.
6. Contribute Guest Posts & Try Blogging
Guest posting and blogging is a form of content marketing. Since content is one of the most effective ways to promote a business. Content marketing is a must-have for your marketing arsenal. It allows you to present your knowledge and credibility effortlessly while networking with brands and readers in your industry. Not to mention potential clients.
Think about; most entrepreneurs get exposure when they publish a piece on Inc. Magazine or The Huffington Post. Get the same exposure blogging on your website and submitting a guest post to popular business or law websites.
You can go about these two ways: you can either write the content yourself or hire a ghostwriter. If you have a hectic schedule, then you might want to hire a ghostwriter who writes industrial or law pieces.
Marketing Tip:
Click here to access our ultimate guide for marketing writers. Equipped with a downloadable master guide to guest posting.
7. Include Strong Calls-to-Action Everywhere!
A CTA or call to action is a word or phrase that tells the reader what to do. It acts as a guide of instruction. For example, "Call Now" is a CTA. Without CTA, your article, post, video, or website is just a place of information; if you want people to take action, then use a call to action.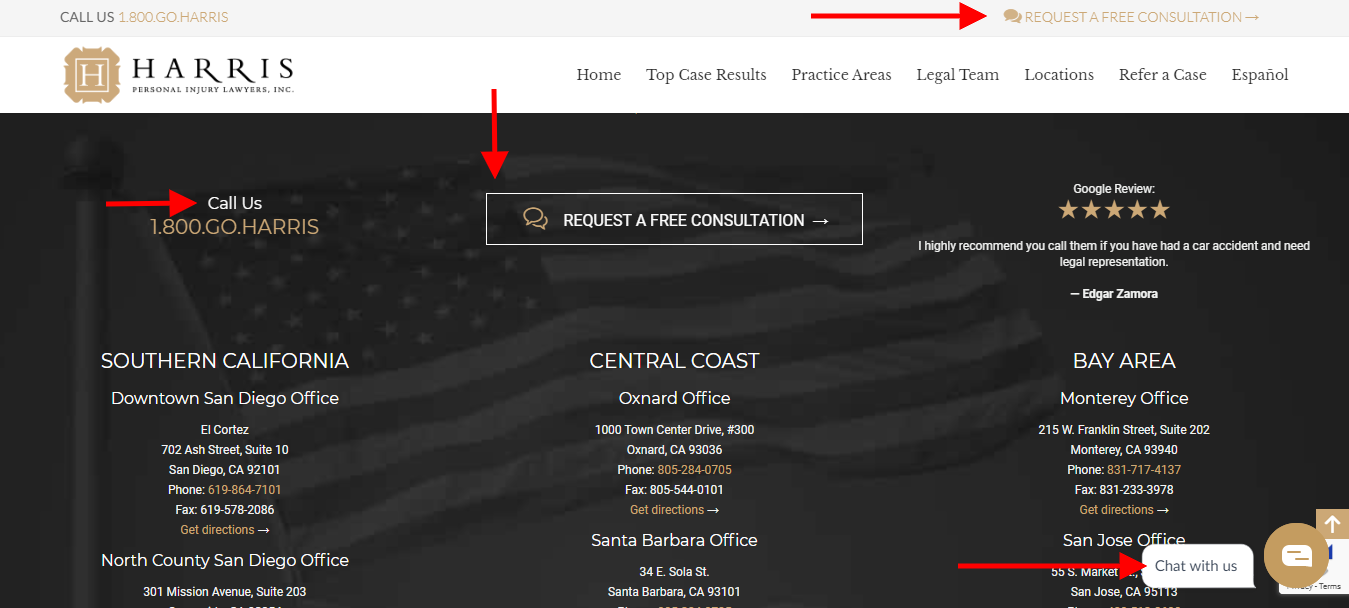 Any good website designer and marketer can tell you that skillfully placing CTA on your website and social media captions can be the difference between an increase in clicks or another person scrolling away. To help here are 42 call-to-action examples you'll want to copy.
Marketing Tip:
Keep your CTA short and straightforward. If your CTA looks even similar to a sentence, viewers will just ignore it. Humans have short attention spans so the better and shorter your CTA is, the more likely your potential client will see and take action.
8. Create Google Adwords to Get Clients
Google Adwords can increase brand awareness by 80%. Not to mention people who click on ads are 50% more likely to make a purchase. PPC advertising is one of the fastest and easiest ways to generate more leads and customers online. And compared to Facebook, Google Adwords is a more profitable pay-per-click form advertising.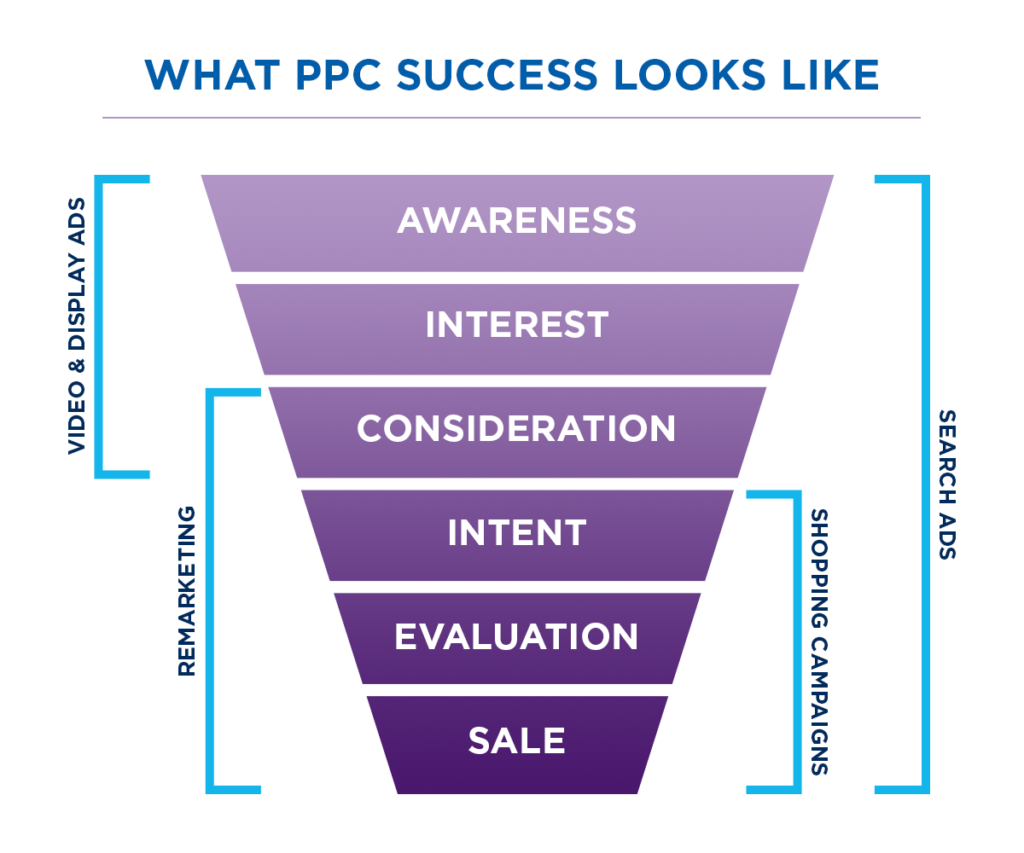 I'm not gonna lie, mastering Google Adwords takes time. But once you've gotten the hang of it, you'll be able to see higher rates in conversions verse spending.
Here are some lawyer approved Google Adword guides you can use to get started:
Marketing Tip:
Hiring a Google Adword expert is always an option. You don't have to do all the marketing yourself. If you do hire a Google Adword expert, ensure to ask about for proof for past clients, conversion rates, and more.
9. Generate More Leads With LinkedIn Articles
LinkedIn has 303 million active users per month, 40% of which visit it daily. People use LinkedIn with the incentive to find, connect, and learn from experts in their industry.
Unlike other platforms, LinkedIn gives posts or profiles that have articles preference when compared to those who don't. That's because professionals who publish research, news items, and fresh ideas on LinkedIn will find not only a receptive audience but a supportive algorithm.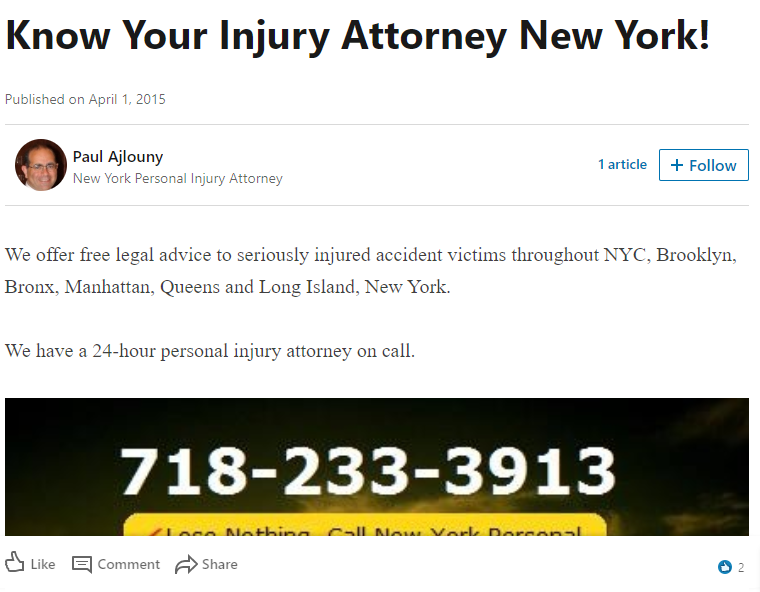 Plus, the more viewers and readers your article gets, the more people view or search for your profile, so it's a win-win.
When you're writing a LinkedIn article, aim for no longer than 1,000 words. As far as length, keeping to 500-700 is generally best. It's still a social media platform, not a blogging site.
10. Create and Manage an Instagram Account
There's no going around it; Instagram is a marketing platform. Point blank. Without it, you won't get the full credibility and reach you'll need to get clients. Instagram isn't for you; it's for the people who will want to hire you.
Almost 40% of Instagram users have high levels of disposable income. You can directly message prospects on Instagram. What's not to like?
Instagram is about numbers, the more followers and likes you get; it higher the chances of prospects messaging and engaging with you.
Here's a list of Instagram guides you can use to get started:
11. Create a YouTube Channel for Your Practise
Video marketing is one of the most popular marketing trends for 2020 and beyond. One way to keep up is to start a YouTube channel for your practice.
Every day people are consuming more video content than ever before, and can you blame them?
Video content captures more attention and increases engagement, and the stats prove it:
Video is expected to make up 82% of internet traffic by 2021.

85% of consumers want to see more video content from brands.

78% of people watch online videos every week, and 55% view online videos every day.
You can use this channel to host a series of videos covering customer reviews and cases, FAQ's and how you can help clients with their case.
Marketing Tip:
A little SEO tip when uploading YouTube videos, use keywords in your video titles. It's important to use long-tail keywords in your video titles. You can still use long, detailed video descriptions and titles so Google can find your video for relevant and highly-specific long-tail phrases.
12. Publish Reviews & Awards on Online
Fan and Fuel found that 94% of customers read online reviews. My question is, what kind of reviews are you allowing customers to read about you?
Customer reviews naturally increase sales and give customers a positive perspective on how you can help their case. Instead of waiting for customers to find reviews, you should post your reviews on your website and social media.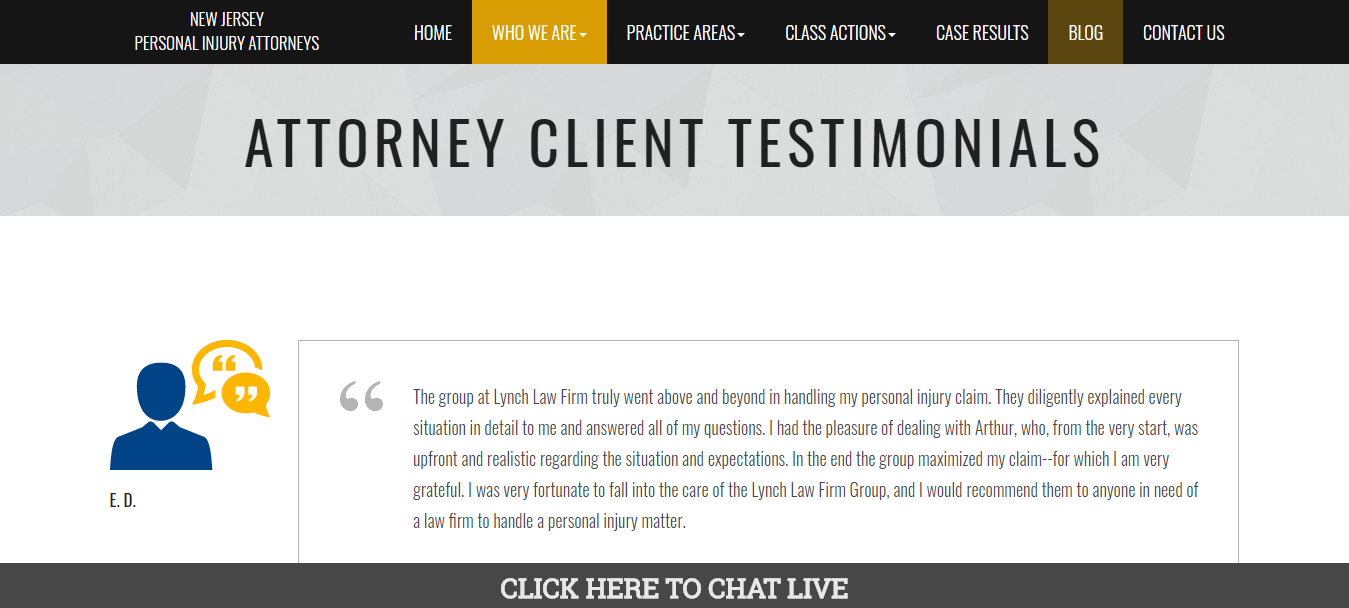 When it comes to bad reviews, you'll also have to take action. Luckily, we have a guide on the 4 best ways brands can respond to haters on Instagram.
Marketing Tip:
Always ask for permission before posting reviews on your website or social media. Not everyone is happy to see their story posted on your website, even if it's anonymous so be considerate when posting.
13. Generate More Leads By Updating Your Website
You can generate more leads with an updated website. If visitors make it to your website, congrats they're considering your services, but if your website information is out of date then, you might have just lost a potential customer reaching out to you.
That means no appointments, no sales, and no new customers. Your website is once again blocking the door to new leads.
The little things matter, take the time to update your website with the following:
Store hours
Name, address, and phone number
Products (descriptions)
Testimonials
Promotions
Parking availability
Google Maps attached to each location page
Images and videos
Client Portfolio
New products and services
Marketing Tip:
About 52.2%of all website traffic is generated from mobile phones. Ensure that your website is mobile-friendly so that customers can view your website on any device without hassle or confusion. Doing this will help to increase conversions on your site.
Summary
Between handling demanding clients, expanding your network, and now marketing yourself online. It can be a bit hectic. But making time to dominate the online space pays off big time in the long run.
With Wishpond, you can automate and manage your marketing campaigns all in one dashboard. Click here to book a personalized webinar to learn how our marketing experts and tools can help to grow your business today.
Here's a quick recap of the 13 ways you can master online marketing as a lawyer:
Create a Website or Landing Page for Your Services
Add FAQ Pages to Your Legal Website
Submit Your Services To Law and Local Directories
Master Local Search Engine Optimization (SEO)
Create a Facebook for Your Lawyer Practise
Use Guest Posts & Try Blogging
Include Strong Calls-to-Action Everywhere!
Create Google Adwords to Get Clients
Generate More Leads With LinkedIn Articles
Create and Manage an Instagram Account
Create a YouTube Channel for Your Practise
Publish Reviews & Awards on Online
Generate More Leads By Updating Your Website
Related