How to Build Customer Loyalty For Your Ecommerce Business
In any business or industry, it's always easier, more cost-effective, and more profitable to retain current customers than it is to acquire new ones.
About 80% of your profits will come from just 20% of your existing customers – but only 32% of business owners admit that retaining customers is a priority.
And for eCommerce especially, where you're in competition with similar brands competing for the eyes and wallets of customers, it's better for you to focus on impressing and wowing your current customers. And eventually, maybe these current customers not only stay loyal customers but even help you market your brand for you.
Of course, the true challenge lies in the fact that eCommerce customer loyalty is earned, not given. So you need to deliver amazing services and products every single time.
But great offers aren't enough. If you're looking to make sure you have raving fans of your brand for years to come, here are 7 different high-impact tips to build that customer loyalty and keep people coming back to your eCommerce business year after year.
Personalized product recommendations
According to this One Size Doesn't Fit All report, customers are willing to pay a premium if they receive personalized experiences and up to 57% don't mind giving up personal information in exchange for a personalized experience.
With eCommerce, you'll have access to your customers' emails and purchase histories.
Over time, you can get to know your customers' tastes and preferences – very valuable information to have.
Use this data to glean insights about the preferences of each customer, and then offer personalized product recommendations.
You can present related or similar products or offer products that complement previous purchases perfectly.
Either way, if you can convince customers that you understand their interests and preferences, they'll be more likely to repurchase from you and trust that you are a brand that knows what they need and want.
Offer multiple ways to communicate with you
In the age of digital innovation, it's important to adapt and use new technology to serve your business. One thing that you can do to build customer loyalty is to make communicating with your business easy.
While a landline or email address is a start, it's important to consider offering multiple communication channels as options for customers. Ooma recommends letting customers be able to reach you via phone call, email, and instant messaging.
A recent Ooma survey about communication preferences indicated that "Despite Gen Z's reputation for being glued to texting, tweeting and Instagramming on their devices, Ooma's survey has shown that this generation, along with all others surveyed, drastically prefer to handle both urgent and day to day communications through their phone," said Ken Narita, director of business marketing at Ooma.
You can have a dedicated business phone to reply to customer queries, answer customer service calls, and even have your business social media messaging channels on.
Make sure you are responsive. 82% of consumers expect immediate response from brands on marketing or sales questions. You can't be in the dark when it comes to crucial mentions regarding your business entity. Monitoring the whole web might be a challenge, but you can find really affordable media monitoring tools, which will help you to build an online presence.
Make customer service a priority
According to New Voice Media, 51% of customers never return to a business after one bad experience.
What does this mean for your business? You must invest in customer service.
In eCommerce, you might be servicing customers from around the world, so you might want to invest in remote customer service teams. And with 82% of consumers expecting immediate responses to sales or marketing questions, top-notch customer service becomes top priority.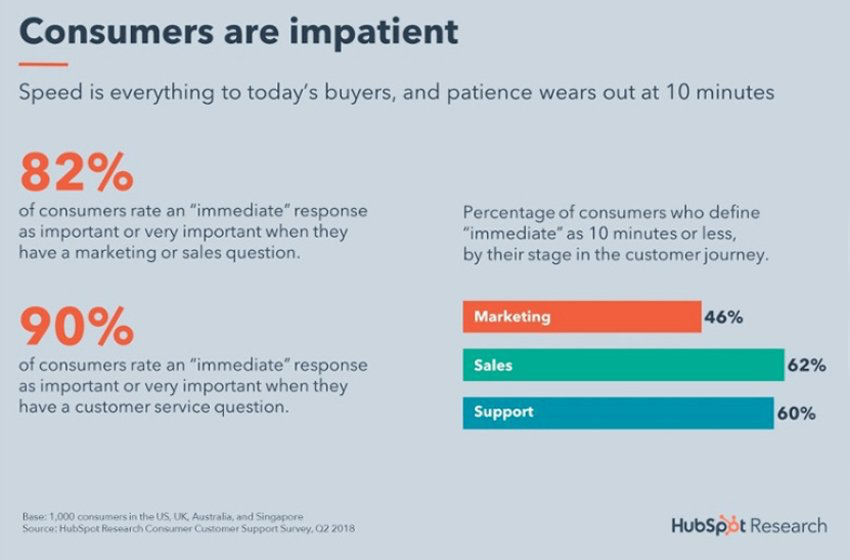 Speed is the name of the game with online customer service.
On this note, it's also important to train your personnel very well. Having customer service people isn't enough – they ought to be trained to handle different scenarios, inquiries, and customer personalities.
You can invest in the right tools to help your customer service team deliver great results every time.
Focus on giving stellar service, and even a negative experience can be turned into a positive one.
Share more than just your products
While a simple product page can often do enough to give customers information, sometimes what customers need isn't information but rather inspiration.
If you really want to encourage customers to stay loyal and repurchase new products as they come, it's important to show them things beyond your products.
Consider doing videos that show off different use cases of your products, or create a catalog or gift guide during the holidays.
Don't be afraid to think outside the box as well.
There are many ways to share inspiration, relate with customers, and become a valuable brand in their lives using content.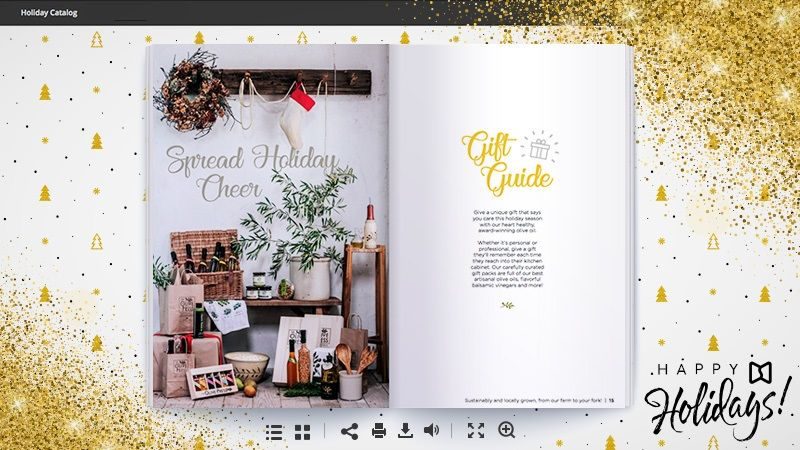 Be creative and showcase more than products. If you're not sure what customers might want to see you can create a survey to find out!
Provide exclusive perks like free shipping
Having exclusive perks like free shipping can do wonders to increase your average order value (AOV) – or the average gross revenue per customer.
Increasing AOV can help you increase your profits but also help keep customers happy.
Things like express or even free shipping are often perceived as very valuable for customers. Once you've gotten enough eCommerce customers, you can pivot to doing more exclusive perks.
While it might cost a little money to provide free shipping or gifts with each purchase, consider what these perks might do for encouraging customer loyalty for your eCommerce store.
Create a customer loyalty program
There are several reasons a loyalty program will do well to keep customers coming back to your eCommerce store. The most obvious benefit is seeing more repeat purchases, since customers are able to get gifts or rewards as incentives.
Loyalty programs can also bump up your average order value, as loyal customers are just more likely to spend more money in a single transaction.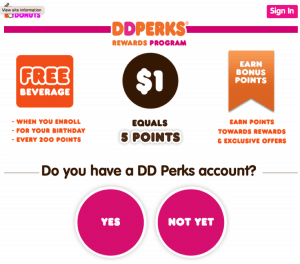 Dunkin Donuts gives you points per purchase and free gifts on your birthday.
Create an email retargeting campaign
Cart abandonment is a common problem experienced by all eCommerce stores – in fact, reports estimate the average cart abandonment rate is currently at 79%.
Ready to start your email marketing campaign?
Book a free call to learn how our team of marketing experts can help you create high converting email campaigns today.
To re-engage customers, an email retargeting campaign can often remind customers about what they left in their cart. There could be a number of reasons someone abandons their cart – from changing their mind to having something come up before they can check out.
But sending a friendly reminder can help customers pick up where they left off, or be reminded about the purchase they'd considered making.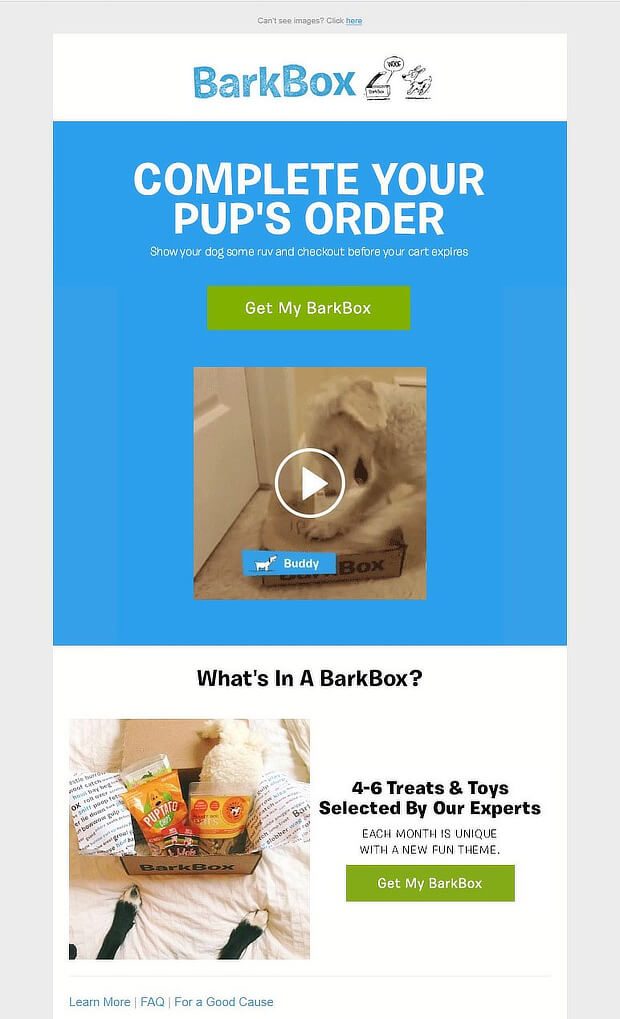 Aim to make email retargeting campaigns highly personalized – and don't be afraid to add value.
Key Takeaways
To truly grow your eCommerce business, focus on impressing your current customers. When you take care of your customers, they'll take care of your business for years to come.
Follow the tips in this article to help you implement better plans and campaigns to encourage customer loyalty and start seeing your business growth soar.
About the Author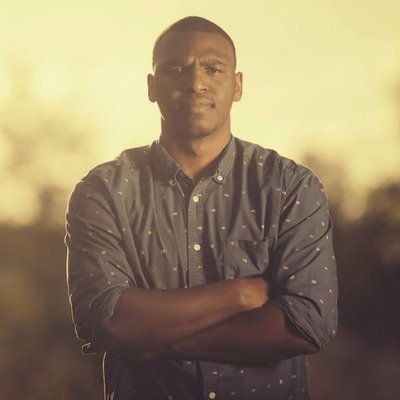 Kevin Payne is a content marketing consultant that helps software companies build marketing funnels and implement content marketing campaigns to increase their inbound leads.