5 Easy Ways to Effectively Stretch Your Instagram Budget
Instagram was originally created as a photo and video sharing application for smartphone users, and to put it simply, it still is.
But it has further evolved into a powerful and fundamental tool to market your business. In fact, it has come to a point where your brand's existence is doubted if it can't be found on the platform.
As Instagram changed through the years, from its initial launch in 2010, so has the behavior of its users.
They are no longer just on the app to document and live vicariously through artfully filtered photos. Over a billion of them are there as your potential customer, actively scouring for the next cool brand to follow.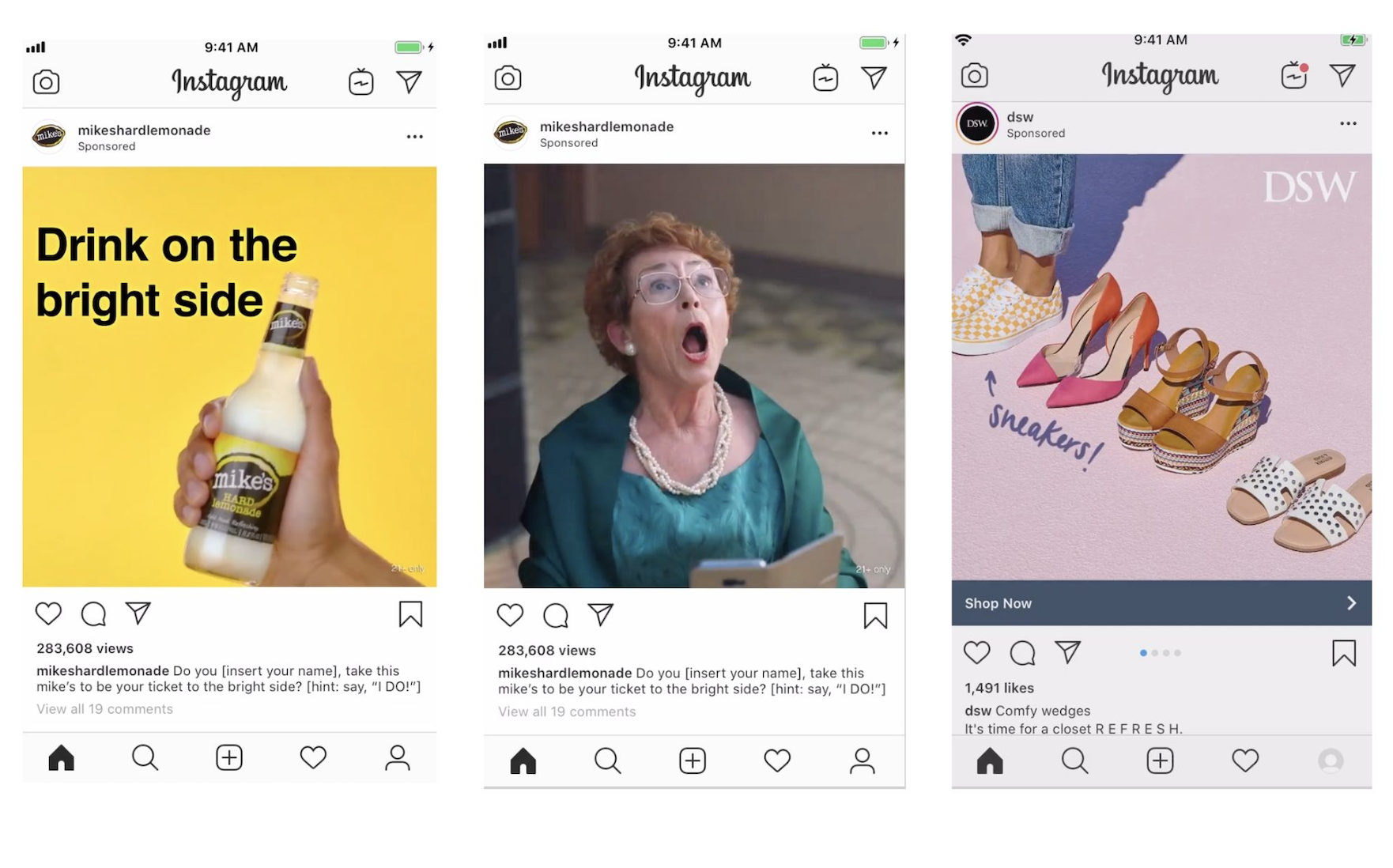 So, if you are a new brand to Instagram, and you're still unsure about putting down a big sum for your social media marketing budget, here's how you can make the most out of it:
Create Ads Made for Instagram
If you want your audience to engage with your ad, get more click-throughs, and actually buy your product, then don't produce creatives that look like ads.
Know what you're working with. Anything hard-sell on someone's Instagram feed will disrupt their scrolling and is an eyesore.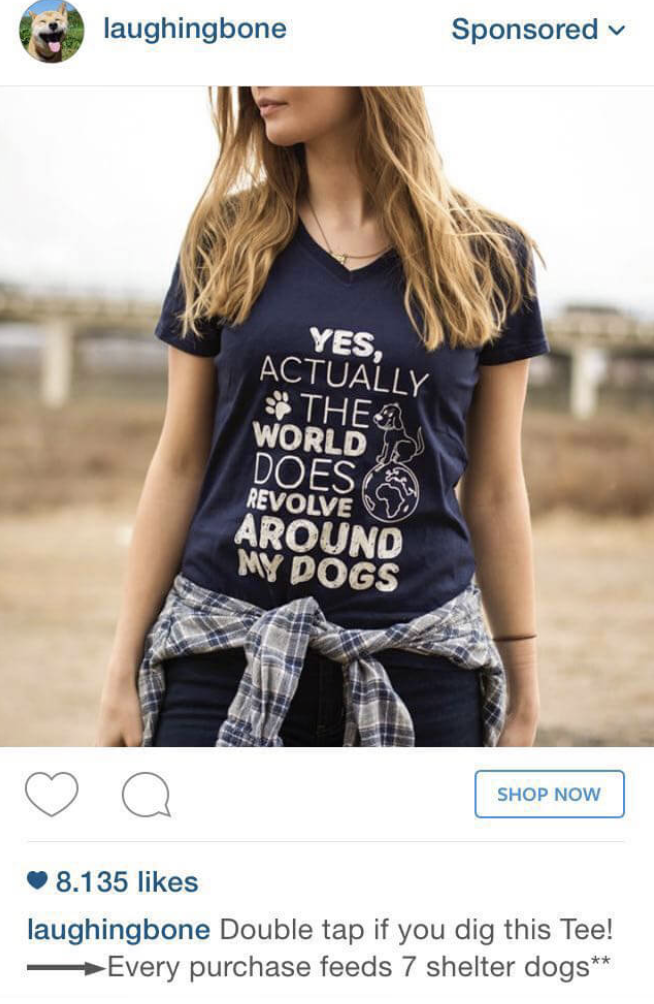 There is no need to set up an expensive photo shoot to produce great content on Instagram. To stand out, you have to blend in. This means all you need is a smartphone, great product shots, a relatable "model", and an easy-to-use photo editing app like Instasize.
Take note that photos that feature actual people perform better than those with none.
Create an Instagram Ad Objective
Just like starting a traditional marketing campaign, defining your campaign objective is one of the first crucial steps of beginning a social media campaign. A campaign objective is basically your reason for running ads on Instagram: what do you want people to do after seeing them?
Instagram currently has 11 ad objectives you can choose from:
Brand awareness
Reach
Traffic
Engagement
App installs
Video views
Lead generation
Messages
Conversions
Catalog sales
Store traffic
While setting up the ad you will notice that the objectives are divided under three categories: awareness, consideration, conversion.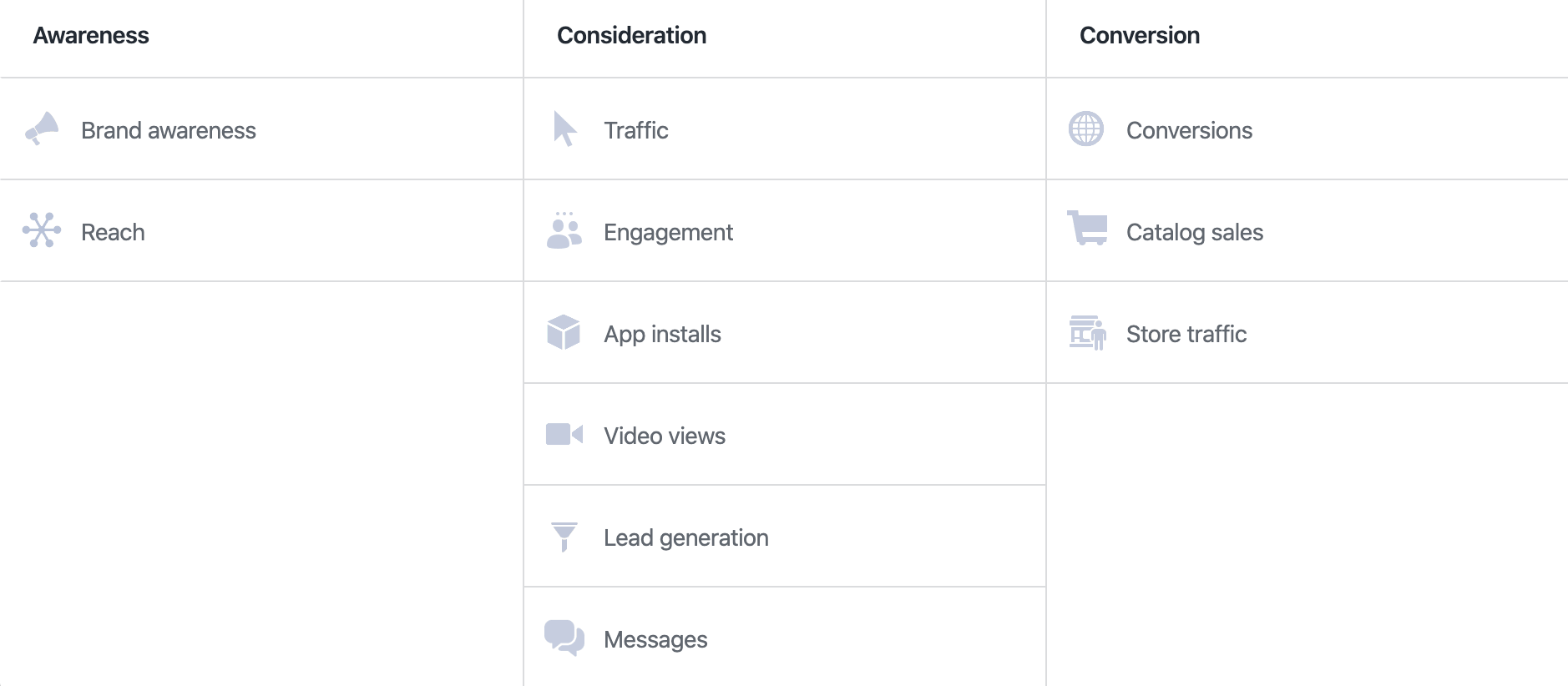 It might be helpful to think of the three categories as different funnels. So if you are still trying to grow your following and your brand is new to the platform, it makes sense to start with awareness. This category or "funnel", is the least expensive and is the best way to get the most eyeballs on your brand.
Consideration and conversion campaigns tend to cost more since the required action taken, such as driving potential customers from Instagram to your website, is of higher value.
Being clear about your campaign objective before producing the required creatives will also save you a lot of money and time. For example, if your objective is to drive traffic to your website, it does not make sense to use a video.
Creative Ads Impact, Test, and Repeat
If you already know what works based on organic performance, then it's safe to assume that the same type of creative will work just as well as a paid ad.
However, If you haven't taken time to test the performance of the creatives on your feed, then it is a good idea to do so before considering ad placements.
To see how your post performed, go to your profile, tap on the menu, and select insights. There you'll see which posts and stories your followers engage with the most. From there you can decide where you can put your money.
Another way to optimize your spending is by doing an a/b test. This means you will pit different ad variations against each other to see what works best. A simple example would be seeing if a square photo works better than a landscape photo.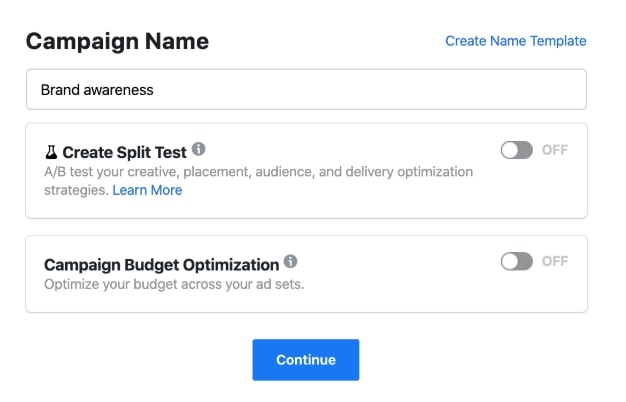 By switching on "Campaign budget optimization", your budget will be automatically distributed to your different ad sets.
After the a/b testing stage, you can stop running the ad that did not perform as well. Doing this will help you spend your budget wisely. For the next campaign, you already know what type of creative will work and will generate more leads.
Need help with your next Instagram Ad?
Book a free call to learn how our team of marketing experts can help you create high converting Instagram ads today.
Nail Down Your Audience
If you're new on Instagram ads, this part can get tricky. First off, you don't want to throw away money by trying to reach everyone.
While it might be tempting to cast a giant net and get as many people to know about your brand, it would be a waste, for example, to appear on a 20 year old male's feed, if your brand sells feminine products. The likelihood of that generating a sale is close to zero.
It is also important to note that certain demographics will cost more to target, so removing audiences that have a more expensive cost per click, can significantly reduce your total campaign cost.
Knowing who exactly your target audience is based on their interests, languages, and demographics is highly valuable as it increases your chances of conversion and return-on-investment.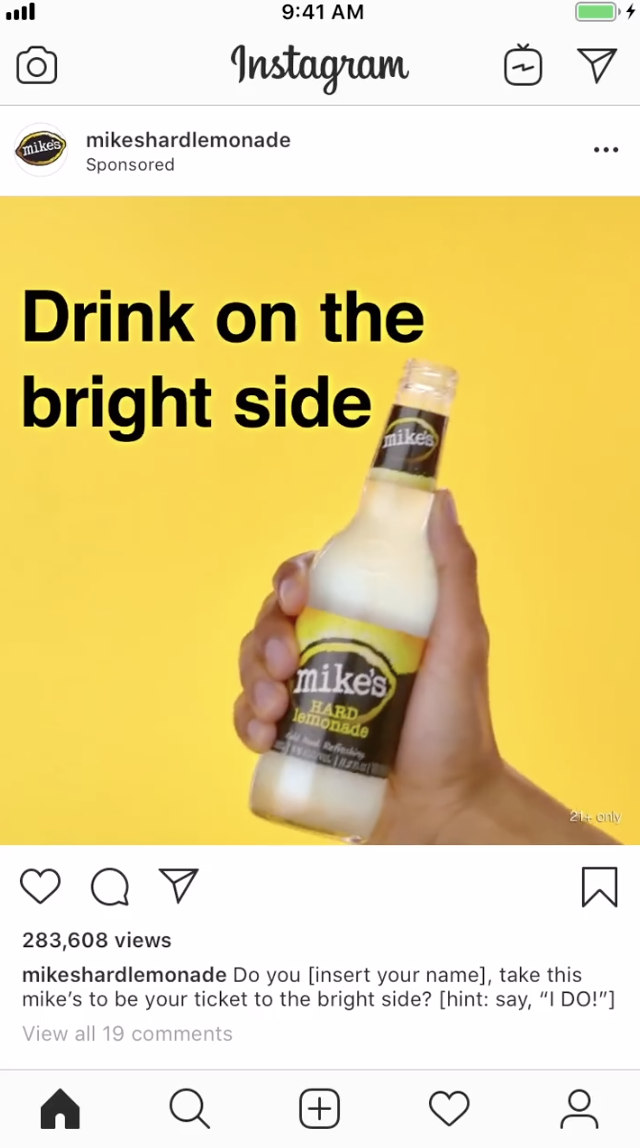 As a starter, you can use the information about your current following, which can be found on your "insights tab", to target a lookalike audience.
Your ad will then be served to those with similar ages, interests, and demographics because these are the people who have higher potential to take action.
You can even target very specific details about your audience such as the type of operating system they use. If you are a mobile app only available for android devices, you can save a lot of ad spend by excluding iOS users from your audience.
Make the Most Out of Screen Real Estate
No matter how much has changed through the years, Instagram is still and forever will be a highly visual platform. So no matter what you sell or who your target audience is, anything you put out on the platform has to, at the very least, be easy on the eyes.
But as a business, you know that you can't stop at just visually stunning photos. You have to know that you are getting the most out of one asset.
If you can't decide whether to choose between square, landscape, or portrait, as much as you can, always choose portrait.
The reason is simple: vertical content takes up more screen space and is therefore more attention-grabbing.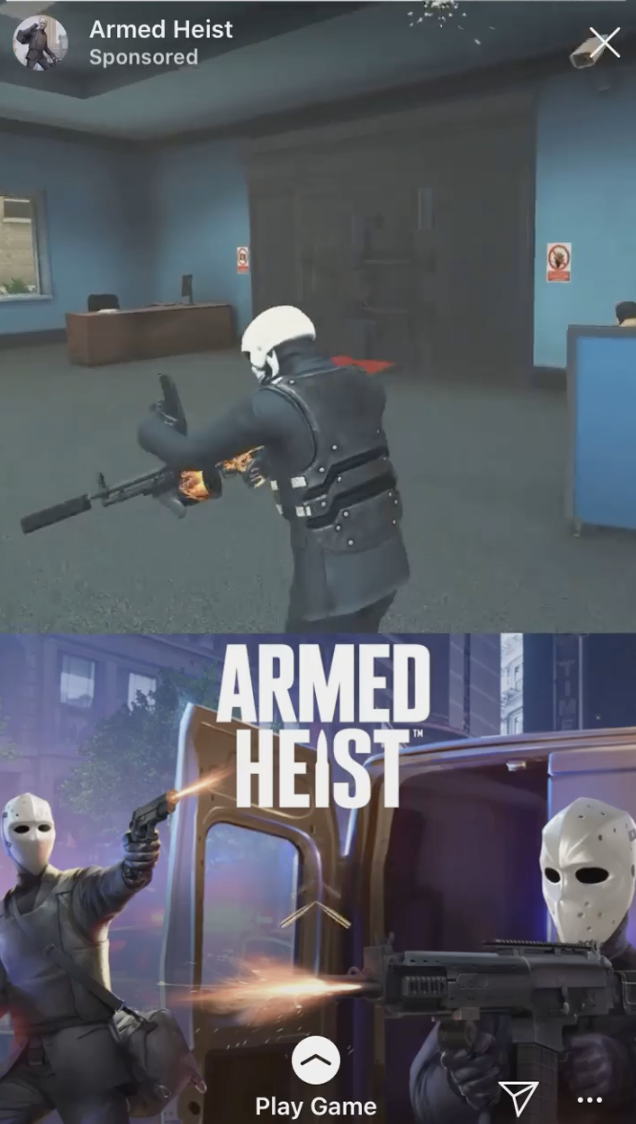 If someone is scrolling through their feed or going through their stories they are more likely to stop and take action if your ad takes over their entire screen.
Think about it, you'll be paying the same for a landscape ad which is considerably smaller than a portrait, so why choose the former?
Summary
Running a successful campaign on Instagram does not require a huge budget. It's all about knowing what your audience likes and testing out what works.
In the beginning, it might take some trial and error to figure out what works best for you, but learning from those insights, both good and bad, will help your campaign perform better in the future.
Don't forget to keep these in mind while working with your Instagram budget:
Create Ads Made for Instagram
Create an Instagram Ad Objective
Creative Ads Impact, Test, and Repeat
Nail Down Your Audience
Make the Most Out of Screen Real Estate
You can start out with a small budget and see how it performs after a couple of days. If it does well, you can increase your budget. If it doesn't, then simply shut it off and try a different approach.
About the Author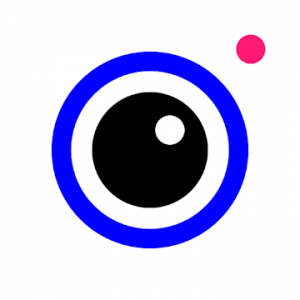 Denise Langenegger is part of the team at Instasize – a content creating tool kit for anyone editing photos and online content on mobile.