Customer experience is important now in the time of corona virus– because even if people don't buy from you right now, you can still connect, empathize, and meet your customers halfway to solve their needs.
And email is probably one of the biggest ways you're constantly connected to your leads, making retargeting campaigns an excellent way to improve customer experiences with people who have recently interacted with your brand.
Want to see different ways you can still use email retargeting campaigns even in a world of uncertainty and social distancing? This blog post will give you a few ideas.
Before Focusing on Your Email Retargeting…
Before we proceed with ways to use retargeting emails in the age of COVID-19, we want to first preface this by saying you should implement these important things in your business:
Iron out your digital assets and customer journeys
Because the coronavirus pandemic has forced most everyone indoors, this means more and more people will be interacting with your brand online.
So if you aren't fully digital yet or have only just started the transition, you can take this time to iron out bumps in your digital experiences – basically anything that is making people bounce from your website, online store, and the like.
Conduct a thorough sweep of your online processes and accounts. Here's a brief checklist of things your brand should double check:
Improve your website hosting performance. Remember that you'll lose leads and customers if your website takes more than 3 seconds to load. If you run your website and WordPress and have done everything in the book to optimize your performance, you might want to consider switching to a hosting provider with the best performance reviews.

Streamline shopping cart experiences. This includes cutting down long checkout forms, enabling guest checkout features, and optimizing for cross-sells and upsells.

Fix broken links and redirection errors. If you have broken pages or links that link to nowhere, this is the best time to get on top of them. 404 pages can be bad for business. Try using broken link checking tools to identify problematic ones on your site.

Get online – really online. ZenDesk reports that in March 2020 alone, customer requests spiked across chat, messaging, and texting channels, citing "total tickets [were] up 34% over chat, 21% on companies' own messaging apps, and nearly 10% over texting and social media messaging apps." So if your customers can't reach you online for support or queries, you may be missing out.
Doing these will make the most of your email retargeting campaigns, so you lessen any bottlenecks that may jeopardize your efforts to improve customer experience.

1. Make changes to any important business operations
Needless to say but still important to mention, your business most likely has to pivot during this time.
Even if you have been running a totally online business before mass quarantines became the norm, for your customer, they might be more affected across a number of ways.
If you haven't yet, adjust any existing processes or policies that can be a win-win for both you and your customer. For example, you can reshape your subscription model, offer Pay Later options for buyers, or even join the fight to flatten the curve.
Customers also appreciate when businesses are adapting the way they conduct business with them as well. This finding by Global Web Index states:
"Globally, people are most in favor of brands responding to the outbreak by providing flexible payment terms (83%), offering free services (81%), closing non-essential stores (79%) and helping to produce essential supplies (67%). All of these score significantly more than the 37% who think they should carry on advertising as normal."
Don't forget to download The Absolute Corona Virus Facebook & Instagram Ad Guide for Brands to help you with your ads.
2. Offer loyal customers special perks, freebies, or discounts
Let your most loyal and engaged customers and subscribers know you're thinking of them by offering exclusive perks or freebies just for them.
Do you run a subscription service?
Consider offering deferred payments for a month or two.
Do you sell physical goods? Give customers a heads up about how you're doing business in the age of social distancing with new No Contact Delivery policies. Or show them you're listening by offering big discounts on items they've been wanting to buy.
3. Help customers build a wishlist from your catalogue
The coronavirus crisis, or any global crisis for that matter, is not a time to capitalize on our customers' fears and anxieties. Additionally, we must be extra sensitive as businesses in knowing that customers may be tightening their belts and spending less on non-essential items.
But this doesn't mean your business can't empathize with customers and be with them during this time.
If customers can't afford to purchase your goods right now or if you have a temporary halt on your shipping operations, give them something to look forward to by recommending items they can add to a wishlist.

Consider a temporary business model that supports more essential businesses in this time of global crisis.
For example, you can send an email to customers who recently made a purchase that you'll be donating a bigger percentage of their next purchase to charities, health care centers, or other important institutions you want to support during this time. Or that you'll be producing materials to help frontliners handling the pandemic.
Needless to say, you need to hold up this promise – which emphasizes the importance of changing up your business operations, even if only temporarily.

Best Practices when Sending Retargeting Emails
Set up segmentation rules beforehand. Make the most of your marketing automation tools to help save you time and segment customers accordingly. If you need to make new customer segments in light of your COVID-19 pivot, have these set up before creating your campaigns.

Offer customers alternative ways to get support from you. At the bottom of each email, encourage customers to engage with you on platforms you both participate in. Tell them why they'll benefit from following you or engaging with you on these platforms, and in the future, these can even become avenues for you to give better customer experiences beyond simply email.

Prioritize customer privacy, especially now. 52.2% of respondents in a UK survey said they feel more concerned about their online privacy now than one year ago. And when so many online privacy concerns are being put to light as the whole world goes global, keeping your customers' data secure is important now more than ever.
Key Takeaways
The COVID-19 pandemic shows us the importance of being flexible and sensitive as businesses. We must pivot to support our customers while still minding our business operations and bottom line.
Refer to this article for ways to make email connect your business with your customers in ways that matter most, and strive to keep finding solutions that will help everyone in the long run.
About the Author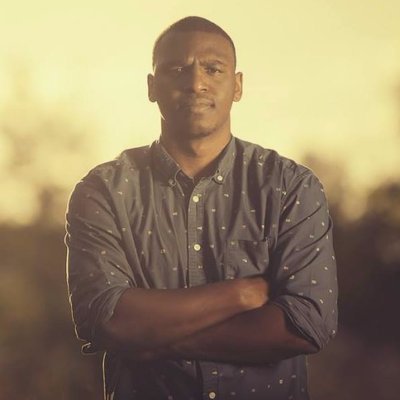 Kevin Payne is the Founder of Kevintpayne.com, an inbound marketing agency and HubSpot Partner that helps tech startup founders implement inbound marketing campaign sprints to increase their qualified leads.
amir