At Wishpond, we've helped to generate over 100,000 leads for businesses just like you. One of our most used and requested tools are contests and promotions.
We offer customers a wide range of social media contests & competition solutions to grow their following and increase sales.
To help give marketers and business owners a better understanding of the power and impact contests can have, we analyzed thousands of contests and giveaways across the world's top 20 B2B and B2C industries, and you'll be amazed at what we found.
Here's a list of our top three favorite social media contest and promotion statistics:
Approximately 89% of industries are using video contests to promote their products and services.
Contest emails have an average rate of 8%, that's 5.5% more commonly used email marketing campaigns.
Contest CTA's have a 3.73% higher conversion rate when compared to other CTA's.
The next time you plan to run a contest or if you're looking for the best contest method for your industry, take a quick look at these 20 life-changing giveaways and contest statistics you need to know!

---
1. Most Companies Prefer to Use Emails Promote Their Contest
Emails deliver one of the highest ROI when compared to other forms of online distribution. Emails beat social media by 40x for customer acquisition. Most people forget that as much as we're glued to our phone, the demographic that holds spending power also checks their emails about 15 times per day.
When we looked at the contest data, we found a pattern across all industries; companies preferred to share the contest mainly via Email.
Brother Moto
Unlike social media, where you have to throw out the bait and see what bites, emails are sent to a specific group of people that you can reach out to, A/B Test, and retarget in a more controlled environment.
With your contest landing page's link as the CTA and nothing else, you allowed your interested reader to focus and complete a single action without distractions.
Here are the 6 Best Contest Emails & What You Can Learn From Them.
2. Increase Contest Entries with Welcome Mats on Your Website
The welcome mat you see at your neighbor's front door and the welcome mat on a website should do the same thing. It should welcome you with a message. A welcome mat is a pop up that's triggered when a new website visitor lands on your website, it fills the entire page with a specific CTA.
Using a welcome mat contest entry method increases your conversions by 33% when compared to regular pop-up features. Welcome mats instantly grab your new visitor's interest with a chance to win free services or products. You can use your contest to collect emails for remarketing after you've announced your winner. Here are 8 Easy Ways to Promote Your Business With a Social Media Contest.
3. Ecommerce & Beauty Contest Have the Highest Conversions
Across all industries, eCommerce and beauty contests have the highest conversions and contest entries. In 2018, the global cosmetic market grew to an estimated 5.5% in comparison to the previous year. With skincare, haircare, and make-up.
Contests held by eCommerce and beauty have ten times more conversions and engagement when compared to other industries. Today eCommerce accounted for 8.5% of beauty sales. Beauty and eCommerce go hand in hand. This shifts how brands have to rely on being more digitally focused, and socially savvy online.
4. Referral Contest Help to Increase Awareness & Lead Generation
Referral marketing is a marketing strategy where recommendations and word of mouth are used to grow a business's customer base through the networks of its existing customers.
Referral marketing is tapping into the power of a super fan or loyal customer and asking them to advocate on your brand's behalf.
Next to influencer marketing, customer reviews and referrals are held in high regard. Before the internet, we relied on word of mouth. Now that's transformed to discount codes, social media posts, email campaigns, and contests.
The numbers don't lie; about 83% of companies use referral promotion contests to help increase brand awareness and lead generation. If you find that asking your customers to bring in referrals might not be working, create a contest, and give customers a more significant incentive like an amazing contest prize.
A referral contest drives awareness for your business because your customers can share your contest or gain referrals from friends, family, or their social media followers. Allowing each contestant to give you access to their personal network.
5. Pinterest and Waitlist Have the Lowest Contest Conversions
Oh yes, this stat came as a shock to us too. The social media giant Pinterest had the lowest contest conversions. Pinterest makes the perfect platform to sell.
About 72% of Pinners use Pinterest to decide what to buy offline, and six out of every ten millennials use Pinterest to discover new products. But at the end of the day, Pinterest is a place that people use to find products, ideas, and projects…not contest.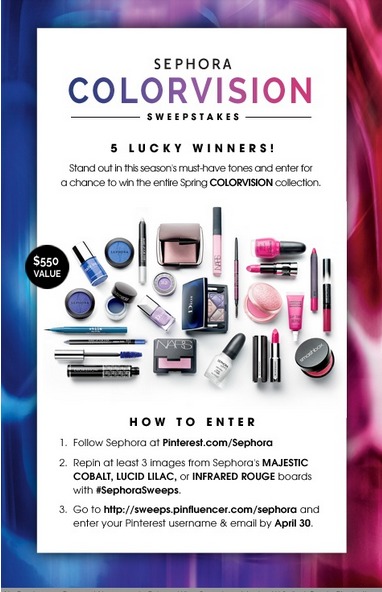 The next time you plan to use a social media platform to host your contest use platforms like Facebook, Twitter, or Instagram. These three platforms have higher engagement and conversion rates when compared to Pinterest and Linkedin.
6. These Contests Have the Highest Conversion Rates
When you're hosting a contest, regardless of your goals, conversions play an essential factor in your contest's success. When our marketing team looked closer at the data, we realized that there was a pattern. Some contests just seem to do significantly better than others. Not only did these contests have high conversions, but they were used mainly by most, if not all, B2C industries.
Here the reason we think these contest methods are not only popular but why they rake in most customers and conversions.
Sweepstakes: are one of the oldest contest methods to date, before social media and the internet glued us to our phones, our grandparents entered sweepstakes. Even now, in the digital age, they're a contest staple to any marketing strategy looking to increase sales and brand recognition. Here's a complete guide on how to create a successful sweepstake.
Welcome-Mats: can be a useful lead generation tool for your website. Grab new website visitors' emails and conversions in an instant. Earlier, we spoke about how using a welcome mat contest entry method can increase your conversions by 33% when compared to regular pop-up features. You're putting your contest front, and center before your new website visitor has a chance to be distracted by other shiny things on your blog, giving you the perfect opportunity to increase sign-ups for later use.
Bonus Entries: increase the odds of contestants winning your grand prize. No one likes to lose. Maybe this is why this contest method has one of the highest conversion rates. After all, more entries mean more chances to win.
Hashtag Contest: has grown in popularity with the rise of Instagram and Twitter. Hashtag contests are relevant and effortless to use/enter. Not only is this a high converting content, but when you incorporate your branded hashtag, you increase your brand's visibility and social media content.
7. Contest with the Highest Conversions Have Less Than Three Entry Fields
We've all heard the saying less is more. Well, it seems to apply to contests as well. People don't want to jump through hoops to win free stuff. The easier your contest entry method, the more contestants will come your way.
Since the most successful contests have less than three entry fields, if you decide to follow this method, ensure that you're first two entry fields are "name" and "email."
This data might seem microscopic, but it can help you to personalize Email for future sales. And according to the DMA, personalized and segmented emails generate 58% of all revenue.
8. More People Prefer Sweepstakes, Photo and Bonus Entry Contest
Apart from conversions, we also wanted to take a look at what type of contests were commonly used across all B2C and B2B industries. We found that the three most used contest campaigns across all sectors were sweepstakes, photo contests, and bonus entry contests.
Again sweepstakes never go out of style, so this type of contest gets used across the board. When brands aren't sure what kind of contests might provide the best results to meet their goals, they usually default to using sweepstakes. It's a safe bet because it works.
Photo contest made their way in second place, with image-heavy social media platforms like Instagram, Facebook, Pinterest, and more, companies try to keep up by gravitating towards photo contests.
Bonus entry contests come in third after all bonus entries carry one of the highest conversions when faced against other contest methods.
9. Video Contests Are Growing in Popularity
Approximately 78% of people watch online videos every week, and 55% view online videos every day. Not to mention 92% of users watching video on mobile will share it with others.
Video has become such an essential tool in digital marketing that it only seems natural that this popularity should overlap into contests.
We found that 89% of industries are using video contests to promote their products and services. And why wouldn't they? Around 72% of customers, would rather learn about a product or service by way of video.
Video content shows no sign of slowing down, after all, YouTube is the second largest search engine, Google has now heavily incorporated videos for online searches, and social media posts with video have 48% more views.
Ready to get started with your first video contest, here are 10 YouTube contest ideas for massive engagement.
10. Consider Using Bonus Entry Contest for Your Next Contest
Bonus entry contests are a guilty pleasure for contestants who want to boost their chance of winning. Bonus entry contests have one of the highest contest conversion rates of 28.45% when compared to other popular contest entry methods.
Most people avoid entering the contest because it feels like a one in a million chance of winning, but bonus entries feel like a leveled plain field for even the most skeptical contestants. This is why most people gravitate towards bonus entry contests.
The key to creating a good bonus entry contest is that the bonus entries should benefit your company or allow you to get closer to your main goal. That means if your goal is to increase social media followers, then a bonus entry can be to follow your account, share your contest post in their story (or on their feed, or tag friends in the comments of your post so they can follow as well. Define your goals, and your bonus entry contest will work in your favor.
Feel Inspired to Plan Your Next Contest?
Book a free call to learn how our team of contest experts can help you create high converting contests and promotions today.
11. Contest Landing Pages Have Higher Conversions Rates
You read that right. Contest landing pages have 7.29% more conversions than the typical landing page conversion (around 2.35%). Unlike social media platforms landing pages give contests more space to provide additional information and details such as terms and conditions, start and end date and then some.
A landing page also works in your favor, and you have more control over the design, analytics, and more. Wishpond's landing page tool allows you to track analytics, clicks, contest entries, and the flexibility to A/B test for better results.
12. Use Hashtag Contest to Increase Brand Awareness
Earlier, we spoke about hashtag contests being one of the most used contest types across all industries. Let's dive a little bit deeper into why it's also one of the best ways to increase brand experiences.
When it comes to social media SEO, hashtags are king. Hashtags are little discovery tags that allow people to find and engage with content they're explicitly searching for online.
Like all social media platforms, especially Instagram, social media plages with high engagement, are rewarded. The more people use your hashtags, the more viral your content becomes, and the more exposure comes your way.
When you're hosting a hashtag contest, try to use a branded hashtag so that your followers and contestants can find entries associated with your contest. It also makes social listening and monitoring easier for your marketing team.
13. Contest Emails Have Higher Conversion Rates
Contest emails have the highest average open rate of 45% when compared to other email campaigns. You after all giving people a chance to win their favorite products.
There are three key things to consider when creating your contest email: your subject line, the prize, and the (theme or) design of your email. Sure, other small details play a role in your email's success, but before you even consider anything else, consider those three as your key pillars.
Before readers can even open your email and click on your contest CTA they need to be captivated by your contest subject line. It should drive FOMO, excitement and curiosity.
14. Contest do Better on Landing Pages, Pop-ups, and Forms
86% of contests are hosted with landing pages, pop-ups, and contest forms when compared to other methods. If you had to pick three platforms to host or attract contestants then here you have it the holy trinity of contest lead generation!
Need help designing any three of these items! No problem, Wishpond has a responsive, modern, and powerful landing page, pop-up and form builder.
Create either of these from start to finish with ease using a simple drag-and-drop editor or use pre-designed templates made for each niche, with no need for advanced design or programming knowledge.
15. Contest Average CTR Are 5.5% Higher Then Other Emails
Email is 40x more effective at acquiring customers than Facebook and Twitter combined.
Spice up your email marketing with a contest email. You can use emails for your contest with these two methods. You can promote your contest and increase entries with an email campaign, or you can host your contest with emails as your entry method.
Your usual email marketing campaigns are usually selling or promoting your products and services. Still, with contest emails, you're offering something for free if your prize is a coveted bestseller than you shouldn't be surprised to see a rise in your email CTR.
16. Real Estate Companies Host The Most Photo Contest
After analyzing all of the industries, we found that out of 1592 photo contests across all industries, 15% of those contests come from real estate agencies/realtors.
We all had our money on beauty and travel, but it seems that the real estate industry outdid them all.
Realtors rely on images and photography to show off their real estate to potential prospects, specifically on Instagram. This industry relies on photography for trust, assurance, and credibility. When we noticed that realtors had the most photo contests, it almost seemed second nature.
17. Realtors Have the Most Diverse Contest Portfolio
Coincidentally, realtors also have a more diversified marketing portfolio when compared to other industries. Unlike other industries in B2B or B2C companies, realtors use a wide variety of contest methods.
For instance, eCommerce businesses tend to use more sweepstakes and hashtag contests. Each industry has a specific contest preference that helps with their conversions and goals. However, realtors default that pattern by using all contest methods and gaining success regardless of what contest is used.
18. Contest Pop-Up Conversions Rates are 8.73% Higher Than Average
When compared to the average pop-up conversion rate of 3.09%, the average contest pop-up conversion is approximately 11.82%. Not everyone loves pop-ups, okay, let's be honest; people hardly like to be bothered by pop-ups as they browse your website.
Around 73% of internet users automatically disapprove of pop-up ads. But despite that pop-ups generally have decent click-through rates—often around 2%—higher than other kinds of ads.
Contests and gated content tend to get higher conversion rates when compared to the 'subscribe" newsletter pop-up.
The plot twist is that even if you still have a contest pop-up, you still need to avoid these pop-up mistakes that might be hurting your conversion rate
19. Contest CTA's Have Higher Conversions Than Other CTA's
Your call-to-action, or CTA, the button is one of the most important elements of any project.
The words in your CTA should guide people to the action you want them to complete. It's easy to leave your CTA button with an "Submit". But your CTA should still have a clear meaning, even if a visitor has only skimmed your page.
When you're hosting a contest, your entry method and CTA should be specific and clear. People already know why they're looking at your contest website, email or pop-up, your CTA should drive home the fact that they could win your prize.
If you're having a bit of trouble crafting your CTA, I've added some guide below:
20. Very Few Companies Use Caption Contest
Surprisingly only 22% of companies use caption contests compared to other contest methods. To clarify the caption contest, we're talking about events held on mediums like websites and landing pages.
A caption contest is very similar to a "comment to win" contest. The same rules apply. The only difference is that you're asking followers to caption an image instead of commenting on anything.
This stat is an example of how social media has shifted consumers' interest in contest methods. Though sweepstakes remain staples, hosting caption contests outside of social media platforms like Facebook or Twitter, doesn't carry the same weight as asking persons to submit a sentence or line on your landing page or via email.
It's understandable when you're hosting a contest, your contestants should have to make as little effort as possible to enter. Too many requirements or leaving one platform for another can feel tedious. This doesn't mean that you won't have a few contestants, but, likely, you won't have as many when compared to a photo contest or bonus entry contest.
Best Contest Method Based on Industry
Related Content
victoria-taylor