9 Proven Ways Social Media Can Grow Your Small Business
We live in an era of unprecedented small business activity. The internet age has enabled entrepreneurs in nearly every niche market to set up shop and compete with larger corporations.
Digital tools like website builders, automated services like payroll, increased communication, and the gig economy all enable small business owners to go toe to toe with competitors of all shapes and sizes.
What about marketing, though? How can a small business find a way to compete with companies that pour thousands, millions, and even, at times, hundreds of millions of dollars into advertising?
While traditional marketing options like television and radio ads may be too expensive, there's one area of modern marketing that is uniquely accessible to a small or medium-sized (SMB) business: social media.
How Social Media Levels the Playing Field
One of the biggest themes of early 21st-century marketing has become the concept of personalization. The incredible amount of personal information that has become available in the modern, big-data-driven world is astounding, and marketers are finding a use for it in every way possible.
It doesn't matter if you're a B2B company or you work directly with customers, all companies can benefit from personalizing their marketing efforts.
This has led to an interesting phenomenon, in which even the largest companies strive to reach their customers on a personal level.
Interestingly, this growing obsession of using personalized information to meet a customer where they are is a strategy that gives SMBs a distinct advantage. After all, Grandpa Sam over at the barbershop, Kelly the bakery owner, and Etsy shop proprietor Sophia are all going to have an easier time connecting with their customers on an intimate, personal level when compared to companies like Amazon or Google.
And where does social media fit into all of this? Well, of all of the social marketing channels available, it's social media more than anything else that lends itself to this personalization strategy.
Social media enables businesses great and small to reach out to potential and existing customers and cultivate a relationship with them. It allows them to answer questions, gather feedback, and encourage brand loyalty via a two-way form of communication that is singularly unique in the history of marketing.
Add onto that the fact that social media marketing is generally free, and it becomes the perfect tool for SMBs especially to utilize as they attempt to break through that marketing glass ceiling and make their small yet potent voices heard amidst the marketing clutter.
Building a Social Media Strategy for Your SMB
If you're a small business owner and you're nodding your head in agreement, but you're not sure exactly where to start with your social media efforts, don't worry. Below are several of the most important tips and tricks to keep in mind as you begin to craft an effective social media strategy for your small business.
Consider Segmenting Your Marketing Efforts
Finally, as your social media footprint grows, remember to keep that emphasis on personalization in mind. Segmenting your online marketing efforts is an excellent way to boost the effectiveness of your marketing efforts.
It does so by allowing you to further personalize your strategies for your segments. If you segment your customers by demographics, this might mean you group them, whether B2B or B2C, by the size of the company or by the generation of the customer.
Thus, you will market to each of these demographics differently. For a small organization, B2B marketing might include small swag items because of the affordability and personalization, while for a larger organization, this would be cost-prohibitive.
This segmentation also allows for clearer targeted marketing, which, while similar to segmentation, is an extension of it rather than synonymous.
Choose Your Social Media Channels Wisely
Once you have segmented your marketing, this helps you to choose what social media channels you want your business to utilize. In other words, you now have the means to target your marketing via social channels.
Not all social platforms are alike. Some focus on images, such as Instagram and Pinterest, while others are more community or conversation oriented, such as Facebook or Twitter.
Still others, like LinkedIn, prioritize professional connections. Facebook, for instance, is community-based. If you find one of your segments is focused on parenting and/or family, spending a portion of your ad budget on Facebook will improve your conversion rates.
Today we're taking a look at the top 10 brands that have mastered Instagram for their eCommerce store and the lessons that we learned from them.
Click here to read more: https://t.co/b7Hu5ZI4W1 pic.twitter.com/ixQDNENgyT

— Wishpond (@Wishpond) May 26, 2020
Younger consumers are more interested in images and video content, so target your efforts at platforms such as Instagram, TikTok, or even YouTube.
Look to brands such as UnderArmour, which not only has a thriving Instagram community, it upped the ante by purchasing and revamping the app MyFitnessPal, which provides another UA community.
Need help with your next social media campaign?
Book a free call to learn how our team of marketing experts can help you create high converting social media campaigns today.
Set up an Online Code of Conduct
Codes of conduct are critical to online success. They express how you expect your employees to act and behave while they represent your company online. Without these guidelines in place, your social media efforts can become muddled, confusing, and even contradictory.
A code of conduct can be as thorough as you deem necessary. However, when it comes to social media conduct, in particular, it's worth at least coming up with a document that breaks down things like:
Your brand's vision, goals, and mission.
Your company's ethical stances.
The level of factual accuracy expected in your content.
Your brand's voice, tone, and even things like your color scheme.
Consistency in formatting, punctuation, spelling, and grammar.
What legal considerations should be kept in mind, such as copyrights and plagiarism.
What kinds of content should be approved by management before being posted.
If you take the time to set up these benchmarks before you begin assigning social media marketing work to your staff, you'll be able to produce much cleaner, more effective marketing collateral. Do you need inspiration?
Here are four great examples of codes of conduct from Fortune 500 companies like Google and Hershey's.
Build Your Brand
Remember, while social media can be used to directly drive sales at times, it's often more effective as a tool for larger strategic marketing items — especially branding. Take luxury brand Tiffany's, for instance.
They are known for their signature color, Tiffany Blue. It is part of every Instagram post, making the color, and thus the brand, instantly recognizable. Does your brand have a signature color? Follow suit then.
If you are building your brand, it's perfectly acceptable to take some time to make it work. Nothing has to be set in stone. There are plenty of sites to follow for inspiration as you create your brand. If you do change your brand at all, however, consistency is key. What you change on one channel must be changed on all the others.
Representing your brand's tone, voice, beliefs, color schemes, and so on through your social media channels (something that should be easy thanks to your code of conduct) can help establish your brand within your niche.
Create a Community
The way that you engage with your audience on social media can be a driving factor in what kind of success you find. While you can include calls to action and data-driven information at times, it's also important that you use your social media channels to build an online community.
Your online community can be as inclusive or exclusive as you want it to be. The Harley Owners Group (you guessed it — HOG), is both premium and exclusive.
You can only join it if you are a verified owner of a Harley-Davidson motorcycle or the family member or friend of someone who is. The group has been around for years, and while its platform is online, it's most successful at linking customers for in-person social outings, such as rides and meets.
LEGO's online community is bustling with one of the best concepts for fostering community — crowdsourcing the next great design ideas. If you happen to be a diehard LEGO builder, you can upload your own product designs and the community has the opportunity to support your build as the next possible product.
By providing valuable information and space for your followers and customers to interact with you and each other, you can cultivate a community that naturally creates customer retention, loyalty, and word-of-mouth.
Work With Micro-Influencers
While your own efforts are essential to social media success, you should also seek out social media influencers that you can work with as well. Influencers are popular online personalities that already have established audiences within your niche.
Businesses can work with influencers of all kinds, including "micro-influencers." These are influencers with small audiences, typically in the thousands or tens of thousands, who have affordable rates and can still be extremely effective for small business marketing.
They are useful because their own audiences are small and niche, which helps build your own niche audiences. Using micro-influencers, while still a business transaction, is often a case of "you scratch my back, I'll scratch yours."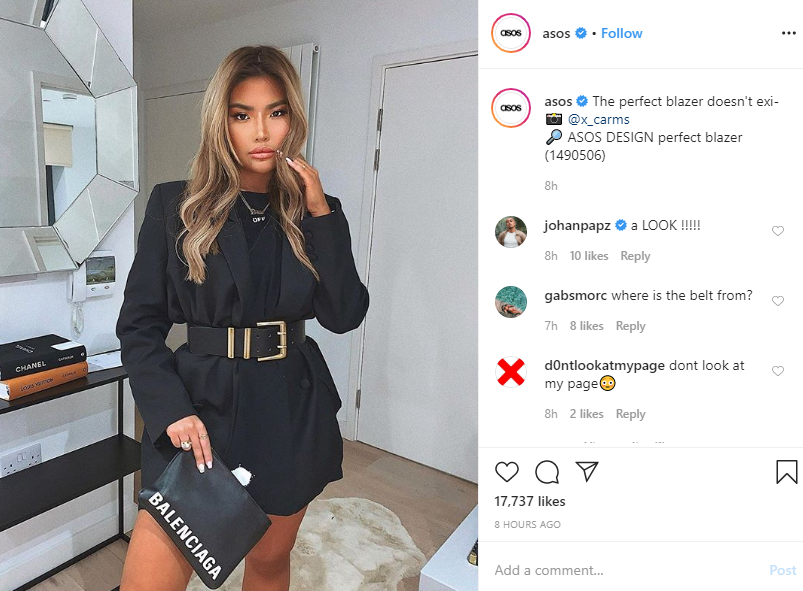 Since they are a smaller brand themselves, this allows for greater interaction between you and them and more cross-brand marketing. If they end up true partners, you will market them on social media in order to point to their messaging about you.
This ability to interact, both with you and with their own audiences, makes micro-influencers appear more authentic. This is a key pro to any marketing campaign in 2020.
In order to effectively interact with micro-influencers, make suggestions. Sperry asked its micro-influencers to take pics of themselves in funky spots wearing the iconic brand's shoes. There were shots from highrises to local sidewalks, all with the hashtag #odysseysawait.
Create Measurable Goals
It's easy to invest countless hours and funds into social media, and those efforts can be amply rewarded with success for your business. However, if you don't set up goals and social media KPIs before you begin your social media marketing, it can be difficult to know if and when you've actually succeeded.
Consider goals like driving traffic towards sales funnels, getting email sign-ups, pushing promotions, and building brand awareness.
Look for ways to measure your activities (such as installing an analytics tool like Google Analytics or Facebook Pixel) and then set achievable goals, like reaching a certain level of traffic from social media to your website, that give you something to work towards. Goals will be unique to each brand — what do yours look like?
SMB Social Media Marketing
There are plenty of ways for SMBs to find success through social media marketing. First and foremost, when done properly, it can level the playing field among small businesses. In order to do it properly, you must start with a well-formed marketing strategy.
The best strategies begin by segmenting your marketing. Parse out the niches, cohorts, or other types of audiences to whom you wish to market and begin building from there. Once you've chosen your audience or audiences, choose your social media channels according to those segments. Various generations prefer differing social platforms. The same goes for industries.
Lastly and most uniquely, create measurable goals for your marketing strategy. While many of these tips can be tweaked to apply across multiple organizations, this is the one that must come from each brand. No two goals between more than one organization should be the same. At the same time, don't go too crazy, or you won't be able to measure your strategy's success!
About the Author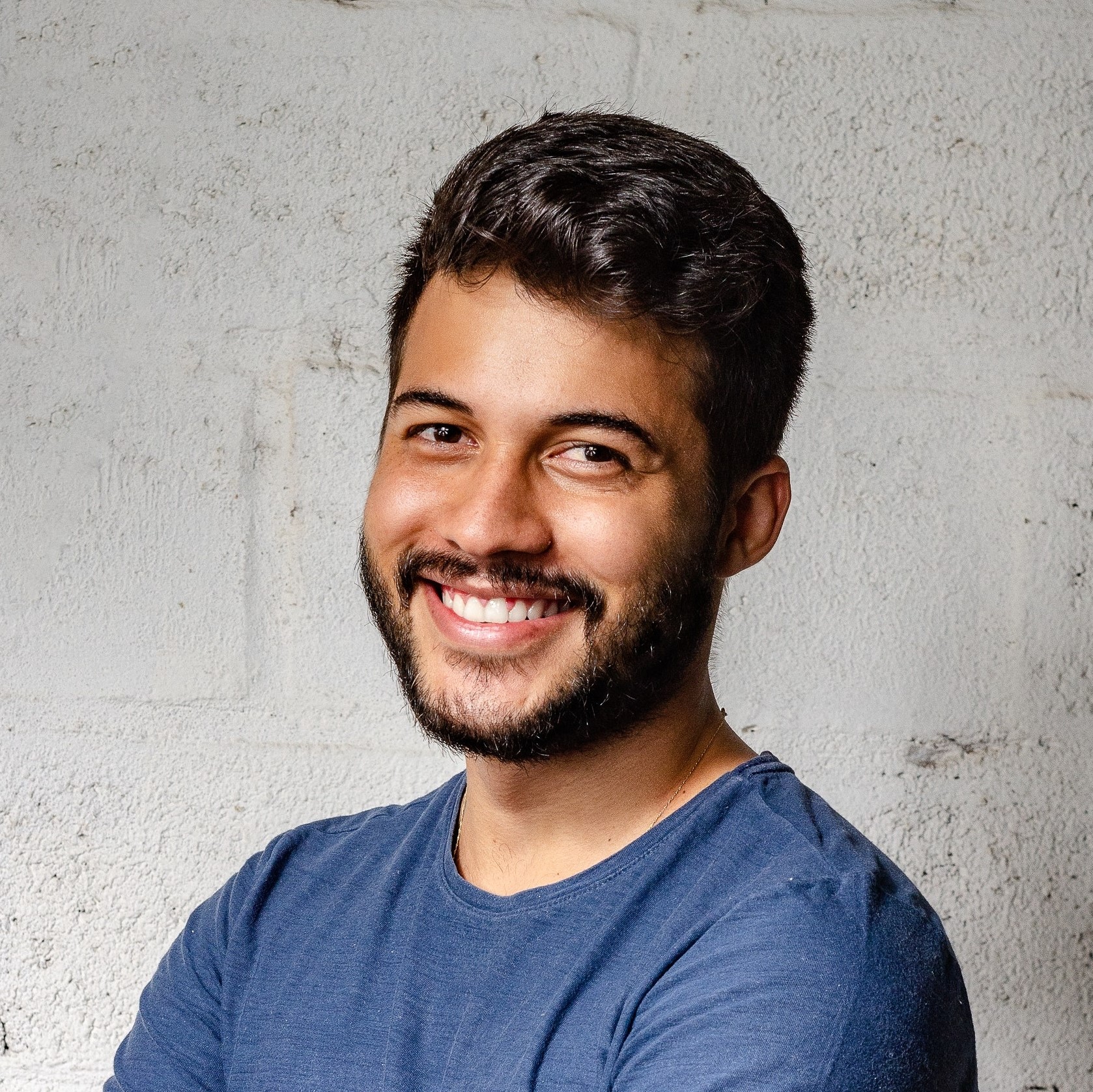 Luke Smith is a writer and researcher turned blogger. Since finishing college he is trying his hand at being a freelance writer. He enjoys writing on a variety of topics but technology and digital marketing topics are his favorite. When he isn't writing you can find him traveling, hiking, or gaming.