10 Best Email Marketing Platforms Proven to Increase Sales
Email marketing isn't dead. It is alive and even more critical than ever. Email marketing is effective and helps in building relationships with existing customers and prospects. Businesses of all sizes must engage with their audiences through email marketing.
Email marketing is a highly effective way of reaching potential customers as well as retaining the existing and past clients by keeping in touch with them. Along with following the best email marketing practices, it is important to choose the right platform. In this article, we have mentioned the top 10 email marketing platforms that you must try.
At Wishpond, we know firsthand how beneficial email marketing can be for a brand's success. So we created this course to help beginners learn standard email marketing terms and the best practices to improve your return on investment (ROI) from emails, all in under an hour.

---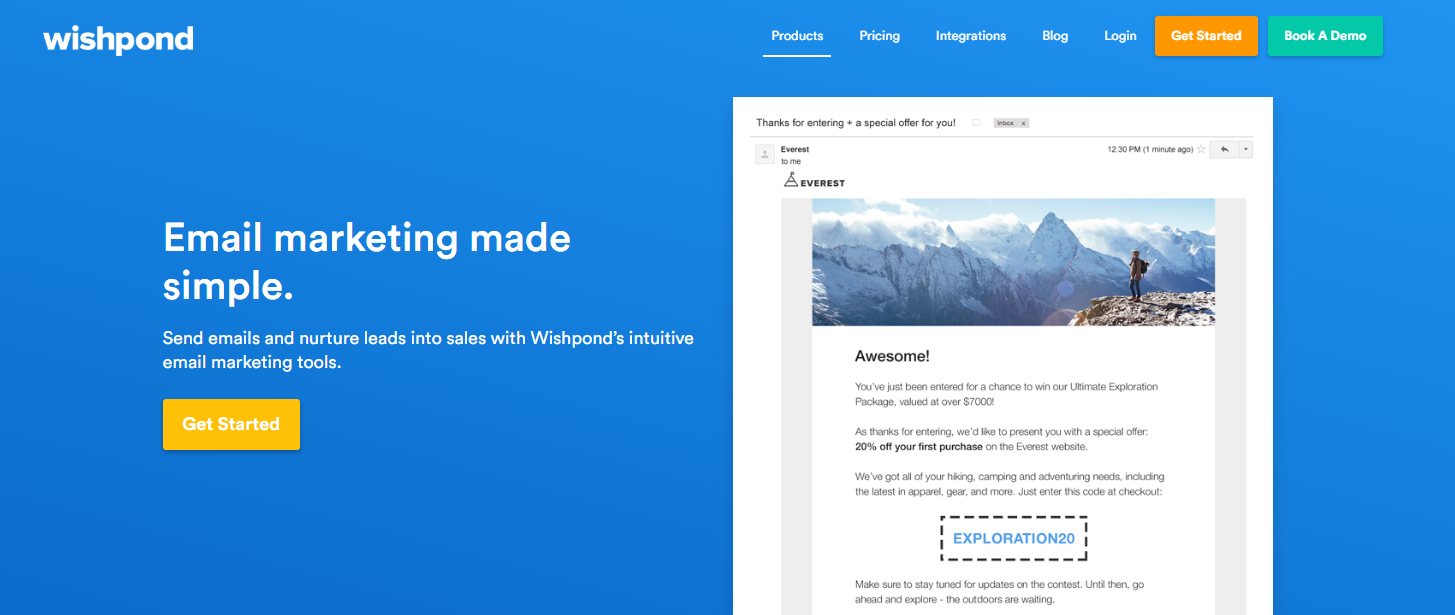 Easy navigation, excellent customer service, user-friendly interface, Wishpond is one of the easiest and the best tools that you can use for email marketing.
You can create email campaigns, landing pages, automated emails, and social media contests with the help of Wishpond. Just drag and drop and create a stunning email. It is integrated with some of the best tools that you might be already using. It also allows you to test your emails with A/B testing.
Features:
Multiple integrations with many major marketing tools
Analysis and reports are thorough
Professional and dynamic designs
An inherent email design tool
High-level personalization provided by Shopify's liquid templating language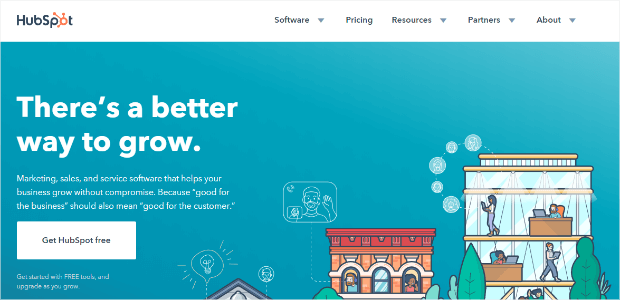 HubSpot, an email marketing tool, is versatile and is a valuable investment for both the start-ups and the established business owners. You can also integrate this with your CMS. It is an all-in-one tool that can help you design an effective email.
It also provides a variety of social and SEO suggestions that you can apply. The HubSpot analytics will also give you an insight into the time spent viewing your mail. You can also design web pages with HubSpot Marketing.
Features:
Involves a complete marketing system: landing page tools, free CRM, live chat and more
Low price
Good support system
Detailed training
Easy to start
Innate interface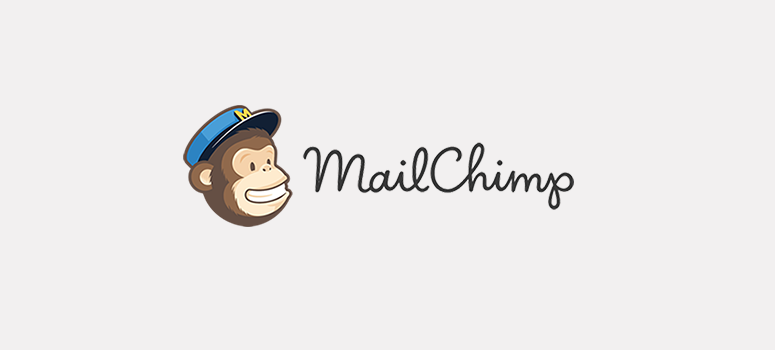 MailChimp is one of the most popular email service providers in the world. The platform offers both free and paid versions. It has some very impressive features and is quite easy-to-use.
The free plan allows you to send 12,000 emails per month and is great for small business owners. It offers two paid plans: Growing Business Plan and Pro Marketer Plan.
These plans provide features such as unlimited sending, email delivery by time zone, and chat support. Apart from emails, you can also customize social media ad campaigns.
Choose from stunning designs and create a beautiful email of your choice with Wix ShoutOut. The platform has a strong mailing list management system.
The data collection tools of Wix makes it easier to add email addresses in seconds. It also has a mobile application for Android and iOS users.
The best part is that the free version offers almost all the necessary features.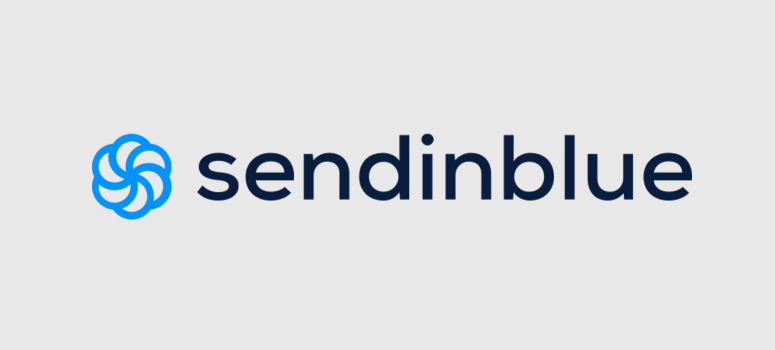 Another email marketing tool that you can consider for your business is SendinBlue. Not just email, the software can also help you send SMS to your contacts. The scheduling engine of SendinBlue Mail will also help you determine the right time for sending emails that can help in increasing the chances of click-throughs.

Zoho is an ad-free and easy to use email hosting platform for businesses that supports 12,000 emails per month. The free version of Zoho campaigns allows up to 2,000 subscribers.
Attractive designs, automated responders, guaranteed deliverability, professional newsletters, Zoho campaigns have almost everything that you can think of.
Features:
Discounts for nonprofits
A/B testing
Huge variety of templates to choose from
Includes automated response mails
Integrates with Zoho CRM
Free plan for 2,000 subscribers
The sync function which eliminated exporting and importing of data
Ready to start automating your email marketing campaign?
Book a free call to learn how Wishpond's team of marketing experts can help you create high converting email marketing campaigns today.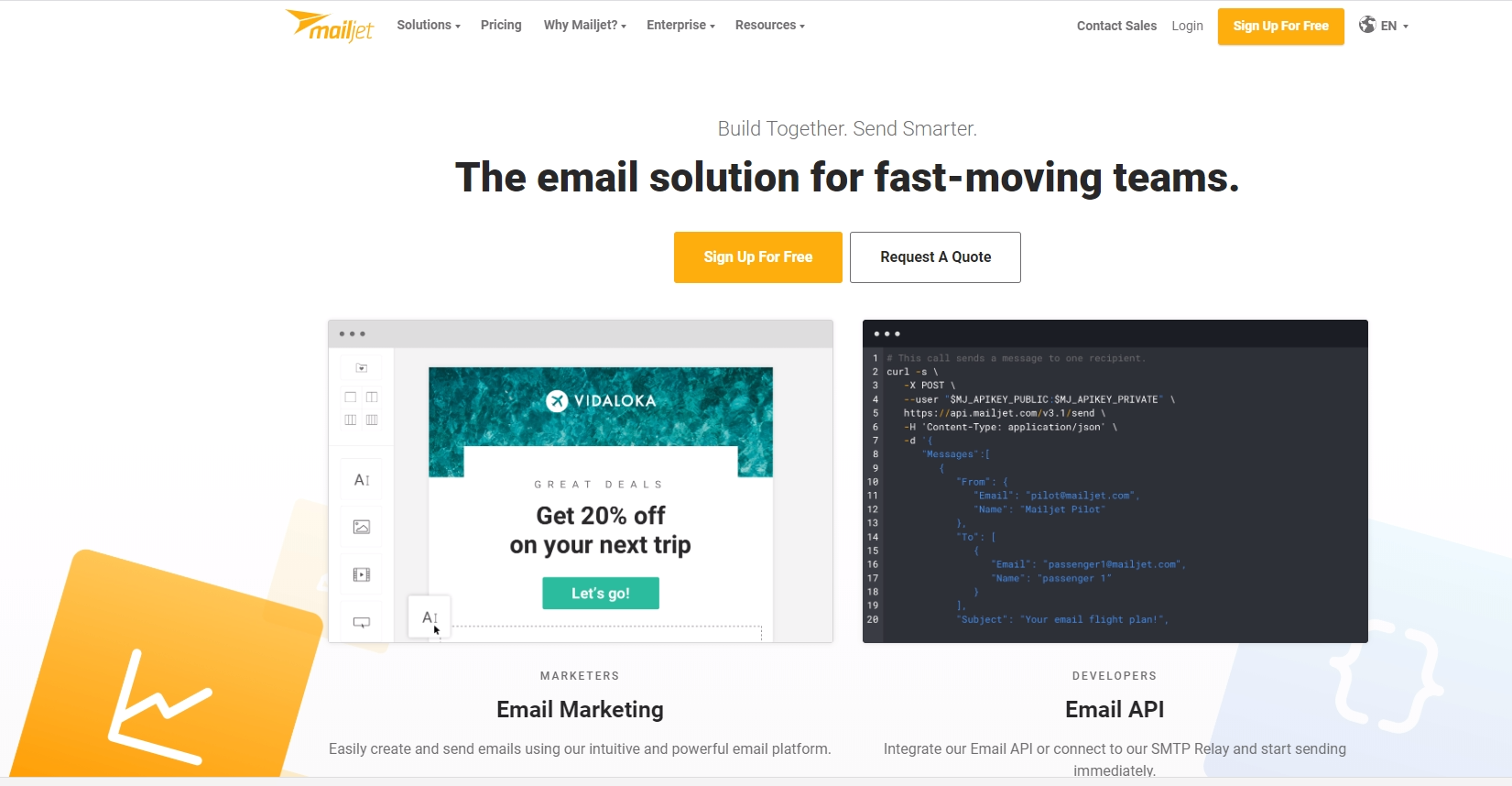 Mailjet is the best email marketing platform for people with large contact lists. The free version itself allows you to send emails to unlimited contacts.
However, you can send only 6,000 emails per month. It is useful only if you have lesser sending requirements. However, you can also remove these limits by purchasing the paid version.
You can upgrade to $9.65/month package and send about 30,000 emails per month. It guarantees deliverability and ensures that no mail is delivered or stuck in the Spam folder of the mailbox.
Features:
Is built for team collaboration
Powerful analytics suit
Developer API
Transactional SMS communication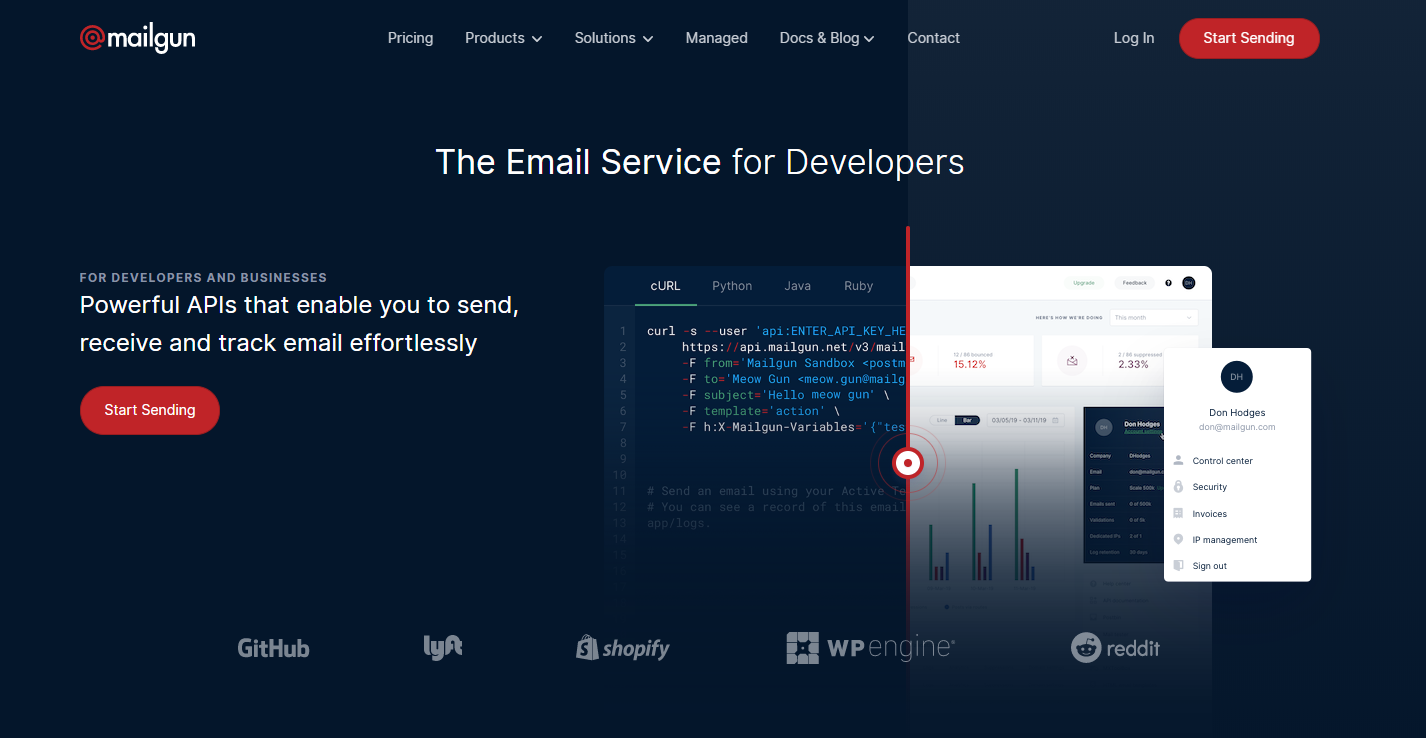 Mailgun is a cloud-based transactional email API that allows you to send 10,000 emails every month. The powerful tracking and analytics tools make the tool even better.
The drawback is that the platform doesn't offer drag-and-drop navigation. Therefore, it is not suitable for people who don't have technical expertise.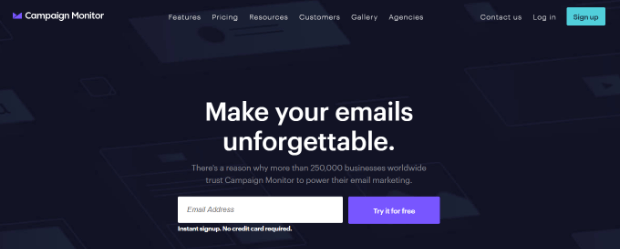 Campaign Monitor is not free software. But it is worth considering. It is a great tool for automated emails. You can even add videos to your mails.
You can add videos either from YouTube or Vimeo. The basic plan starts at $9/month. However, the pricing may increase depending on the size of your list.
Features:
Wide range of templated to choose from
Allows you to send mass mails
Strong analytics tool to help analyze the campaign result
Automated email and action-based response tool

Express Pigeon is a great tool for marketers and freelancers who have limited email requirements every month. With the free version, you can manage 500 subscribers and send about 1,000 emails per month.
The paid version supports up to 2,500 subscribers. The free version includes all the features as well as technical support. It would be a great tool even if you have limited technical knowledge.
You can also do A/B testing with Express Pigeon. Therefore, it is great for small businesses and freelancers who want to build relationships through email marketing.
Summary
These are some of the best email marketing platforms that you must consider. Choose a good email marketing software based on your needs and subscribers. Invest in these tools and create the most-effective campaigns. We recommend Wishpond and Hubspot because they offer excellent services that can help you create stunning emails.
About the Author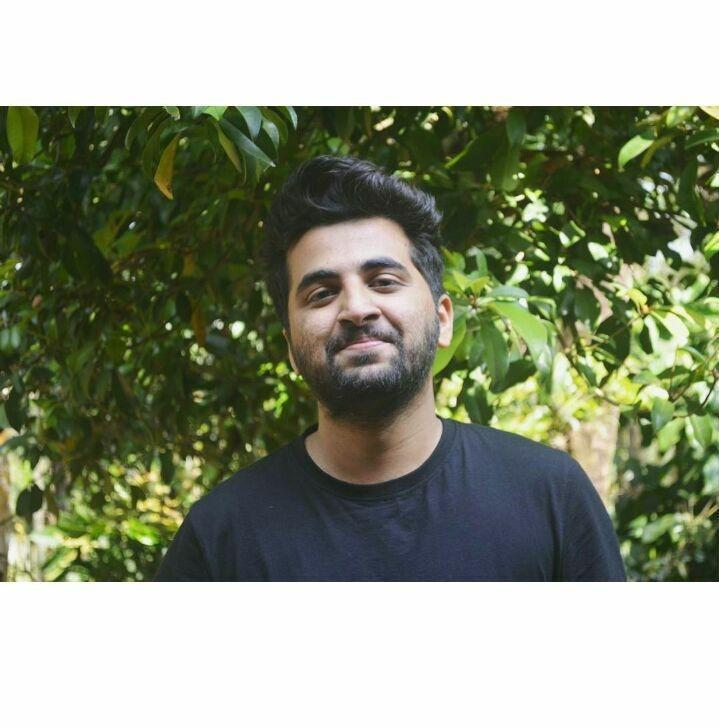 Aditya works as a Growth Assistant at AirTract, a go-to place for all expert advice wherein people ask questions, write articles, sharing online courses. He has a Bachelor's Degree in Computer Science Engineering and has been working in the field of Digital Marketing for the past two years.