Case Study: How a $150 Gift Card Giveaway Made Over $52,000 in Sales
Enigma Fishing is an eCommerce store that prides itself on providing exceptional fishing products.
Enigma Fishing was looking for a solution that would:
Improve their website's conversion rate
Give them the ability to generate leads and store them in a single platform
Run campaigns to get new customers and retarget past customers for upsells
Soon they faced another dilemma. They didn't have a marketing team big enough to help them run and manage the campaigns they had in mind.
After reaching out to Wishpond, they found a single solution to do it all for them from start to finish!
Need help launching or marketing your eCommerce store?
Book a free call to learn how our team can help you to generate more eCommerce sales.
---
The Tools & Tactics that Generated Sales
The first step to help Enigma Fishing reach its desired goals was to optimize Enigma Fishing's website in order to capture more email subscribers.
Wishpond helped Enigma Fishing select a compelling offer (in this case a $150 gift card) and ran a sweepstakes campaign in order to capture interested fishing enthusiasts. Wishpond also helped Enigma Fishing launch and run social media ads, retargeting emails, and popups to help promote the giveaway.
As people scrolled through their social media feeds, they would see ads promoting the contest.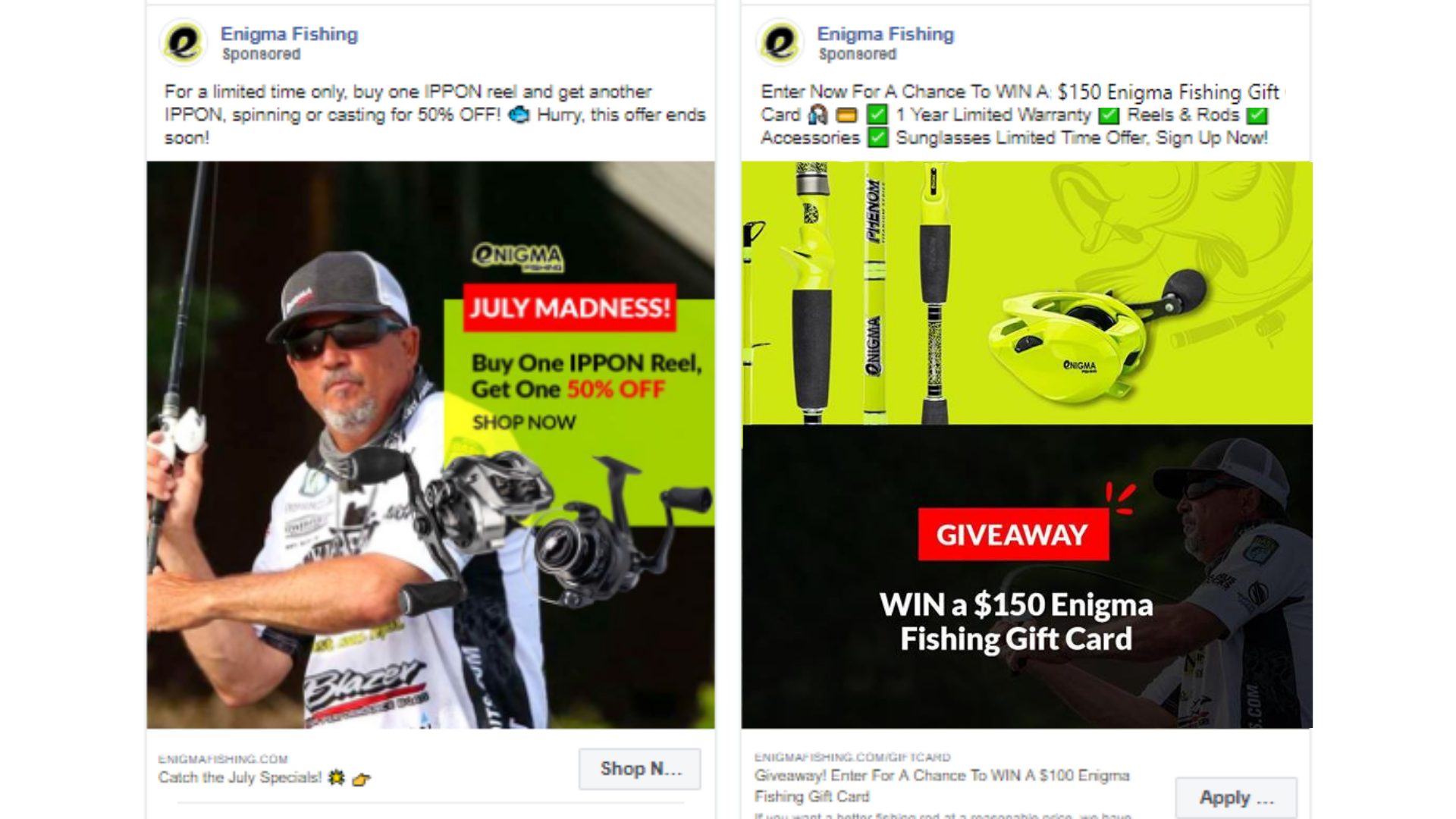 When they clicked on one of those ads, they were brought to the contest page and were able to opt-in with their name and their email in order to enter.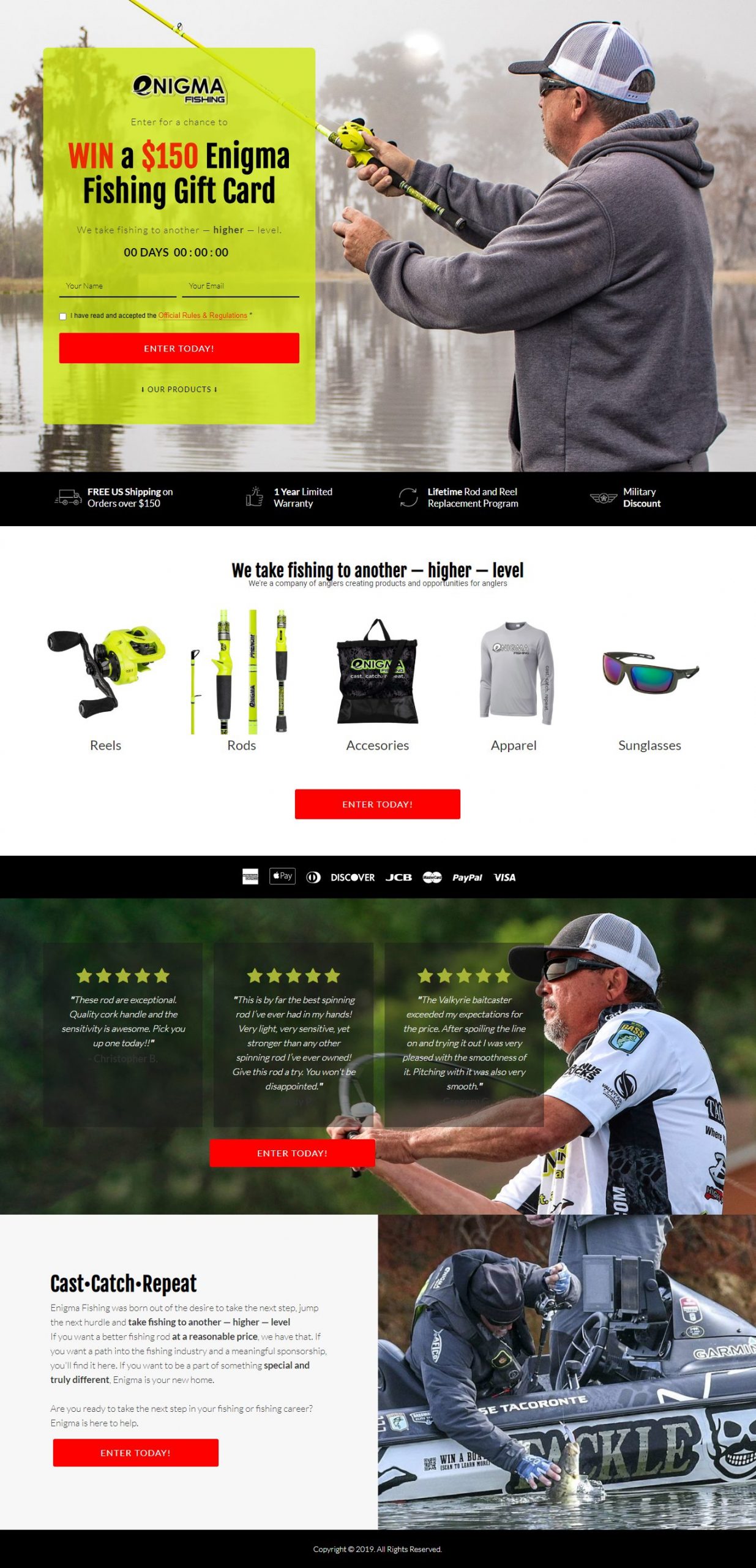 Wishpond's landing page tool allows you to track clicks, contest entries and gives you the flexibility to A/B test different elements on the page for better results.
The Results of the Campaign
Once the campaign was finished, Wishpond helped Enigma Fishing to generate almost 3000 leads. Within the first four months, Enigma Fishing started to see clear results. After seven months, we reached optimum sales results.
With a total ad spend of under $900, Enigma gained over $52,000 in sales.
They were so impressed with this contest strategy combined with a tactic focused mainly on retargeting website visitors, leads from the Wishpond database, and social media campaigns, they scaled the strategy on a wider scale to maintain a constant revenue stream from their eCommerce store.
Get the world's easiest marketing platform and the team to do it for you!
Book a free call to learn how you can get unparalleled support 24/7 with access to designers, ads specialists, content writers, and more for your brand.
Related Reading: