Case Study: How Fohse's Product Launch Made Over $60,000 in Sales
Can Wishpond help make a measurable conversion difference for your website? As one tech company discovered, the answer is a vibrant "YES!"
When Fohse, a tech company that invents and sells indoor agriculture tech and lighting, needed a full-service marketing solution to drive awareness and increase sales for their new commercial LED lighting model, Aries, they turned to Wishpond.
Fohse had re-designed their flagship A3i industrial model after listening to their buyers feedback and wanted to launch their new model, Aries with a bang.
Wishpond's marketing team went to work developing a unified marketing strategy to promote the new product launch.
Need help launching your eCommerce store or products?
Book a free call to learn how our team can help you to generate more eCommerce sales.
---
The Strategy at Hand
Wishpond's team started by utilizing Fohse's past audience by sending out a pre-launch email for the new Aries model to approximately 600 subscribers.
The team sent a total of six emails:
Three educational emails were sent, sharing the details on the features and further information showing Aries's sleek design, user-friendly interface, and new fixture control made simple.
Then we sent three emails as pre-sale reminders for the official launch of the Aries model.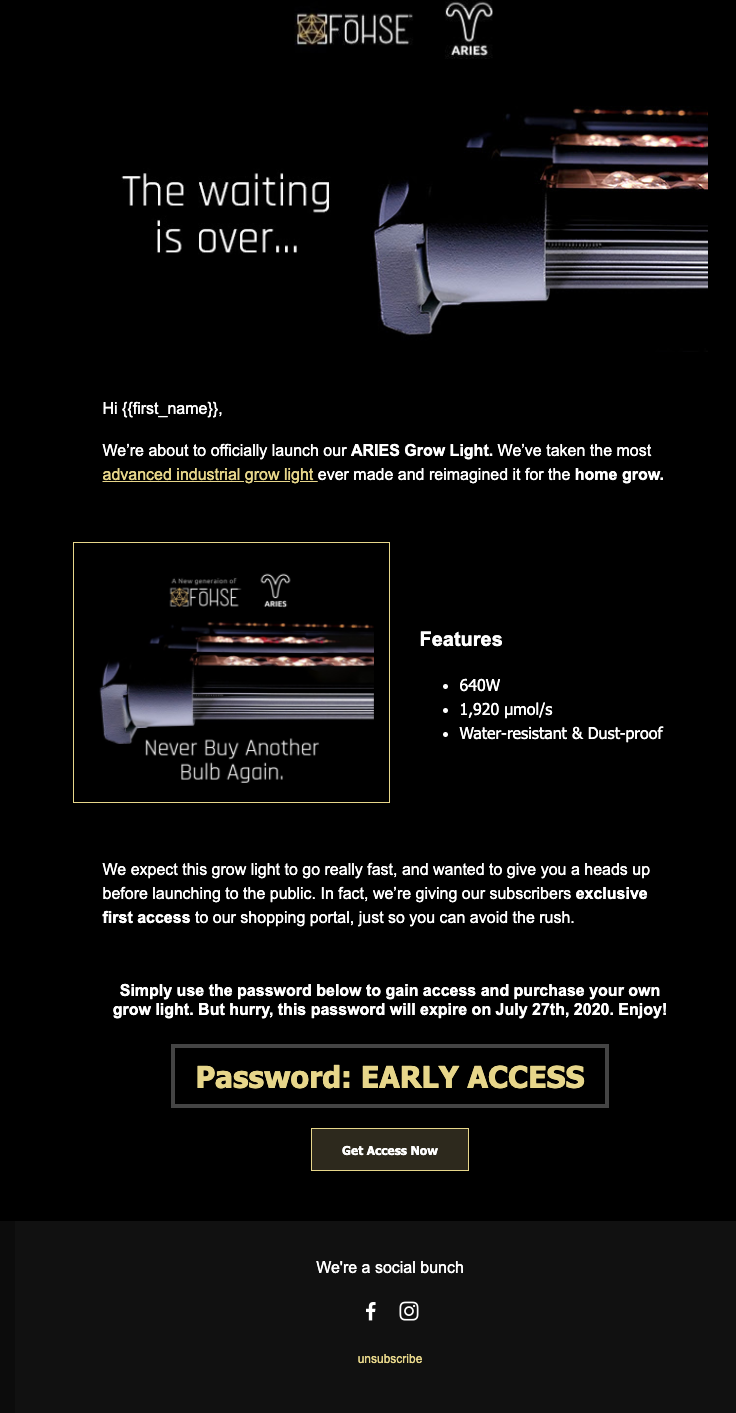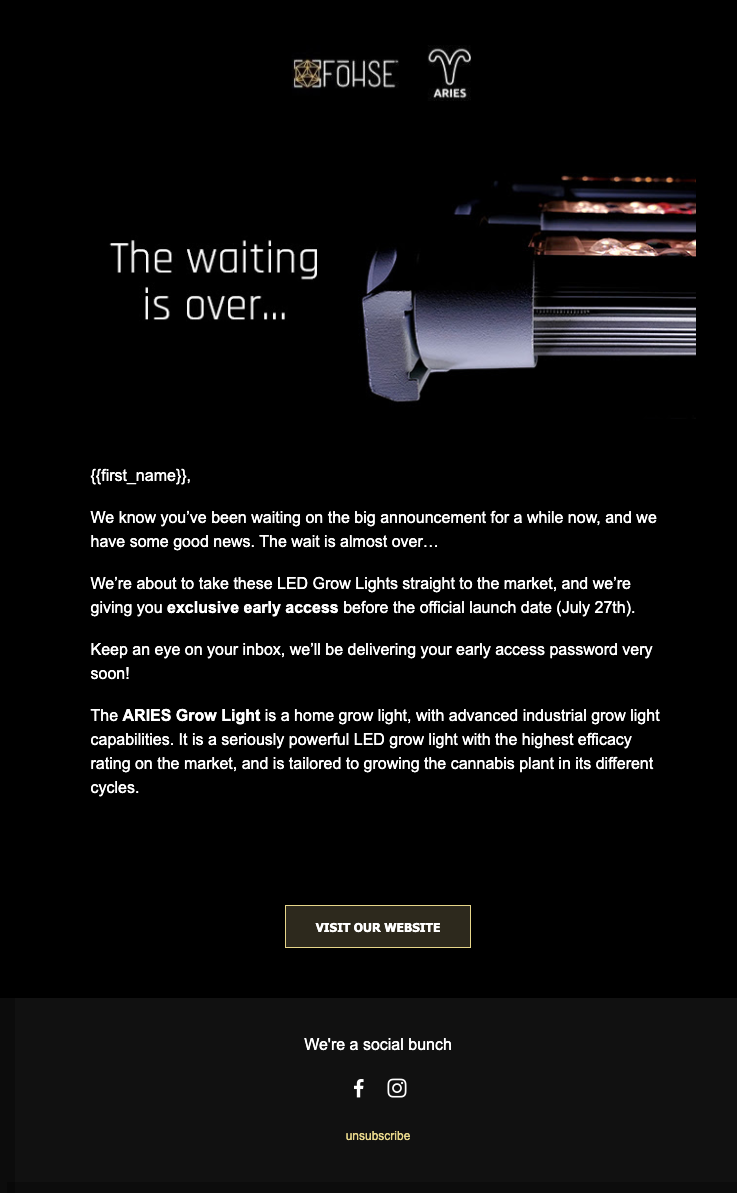 Next, we needed to find people online who would be interested in Fohse's new product. That meant finding people interested in purchasing advanced LED grow lights.
In order to do that, Wishpond's ads management team narrowed down two audiences online that fit the bill: persons interested in indoor gardening, cannabis-related magazines, and the persons interested in their competitors.
Wishpond's ads management team created ads with key phrases like "LED lights" and "cannabis growth cycle" combined with visual images that would catch the eye of our target audience scrolling on Facebook and Instagram.
Here's an example of the type of ad we ran: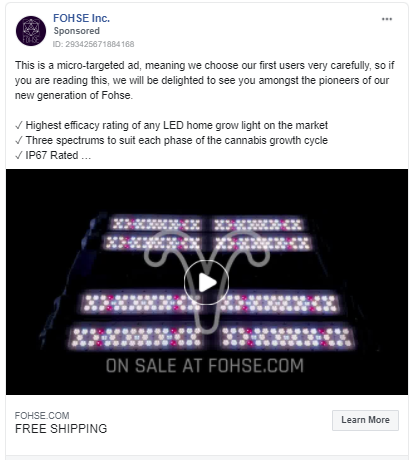 Fohse's Facebook ads gained six shares and brought in a total of $16,940 in sales.
Wishpond's ads team then expanded on this strategy to start bidding on keywords like "Cannabis" and "Gardening" on Google in order to drive traffic from people actively searching from their products online.
These ads were great for brand exposure and gained around 1,778 Clicks and an ad CTR of 2.60%.
The Results of the Campaign
All six emails sent resulted in 17 orders with an estimated value of $43,000.00. Both social media and Google ads resulted in over $17,000.00 in sales, generating approximately $60,000.00 in sales.
Get the world's easiest marketing platform and the team to do it for you!
Book a free call to learn how you can get unparalleled support 24/7 with access to designers, ads specialists, content writers, and more for your brand.