4 Proven Tips & Tools to Optimize Your Shopify Store for Sales
Simply put, Shopify is the most renowned and recommended eCommerce store builder available today that's super easy-to-use and is packed with tons of useful features and apps.
A quick yet thorough comparison with all the major Shopify rival eCommerce platforms reveals the stark superiority of Shopify, as it is the most:
Beginner-friendly platform and you don't need any coding skills for most of the basic needed functionality.
Reliable – has 24/7 customer support via email, live chat, or phone.
Affordable – with plans starting at $29 per month which includes unlimited bandwidth, hosting, and SSL certificate.
Feature-rich and scalable.
No wonder Shopify powers more than a million businesses across the globe, owns nearly a third of the US eCommerce platform market and is recommended by 88% of people who've been using it to run their online business.
But as great as all of this sounds, it also means that your Shopify-powered store is competing with thousands of other stores for traffic and sales on a global scale. So, whether you already have a Shopify store running the race or you're just getting started, with countless alternatives available to your business, you need to make sure your store is optimized to have an edge over your competitors.
And so, here are four core proven tips to optimize your Shopify or Shopify Plus store for sales.
1. Speed Up Your Shopify Store
Your store's loading speed is a pivotal factor in its success. Not only does a slow loading store frustrate visitors and increase the bounce rate (in other words, it hurts the user experience), but it also seriously harms your store's rankings on Google.
In fact, page speed is an official Google ranking factor for both mobile and desktop searches. What's more, research also indicates 53% of people will leave a mobile page if it takes longer than 3 seconds to load.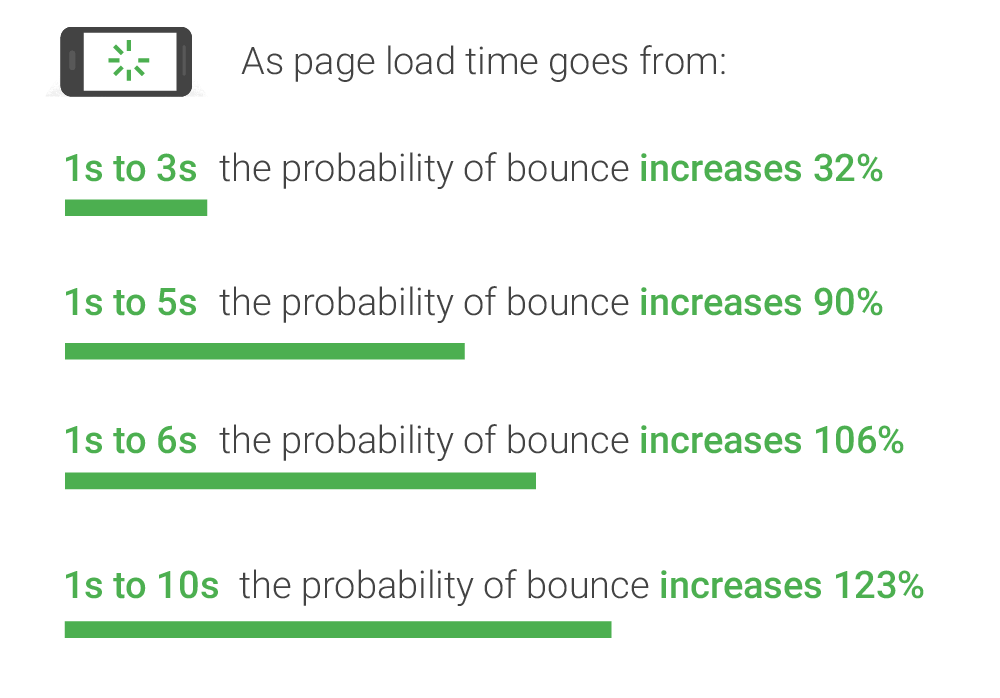 Fortunately, you just need to follow a few best practices to ensure your Shopify store loads in the blink of an eye:
Compress images: Your eCommerce store would be full of images that aim to convince potential shoppers to turn into customers. While high-quality visuals are key to sales, bulky images will slow down your page load speed. So, to preserve high-quality and also ensure swift load speeds, compress images using an app like Plug in Speed optimizer which has a one-click setup for automatic image optimization for all pages like home, collection, product, and blog.

Choose the right theme: Selecting the right theme is crucial not just for ensuring appealing store aesthetics and pleasant shopping experience, but also for your store's load speed. Test your theme for its resource appetite and if it places too many demands on your users' internet connections because of a bloated code or unnecessary features, consider switching to a lighter theme.

Minify CSS and JS: In essence, minification is a process to compress the code by removing extra characters like spaces and comments, and combining common styles. This makes the file size smaller. When your files are lighter they transfer faster, which helps your store load faster. Using the same app mentioned above, you must compress and minify the theme code automatically without the need for developers.

Remove unnecessary apps: It may seem obvious, but make sure you haven't added any unnecessary apps that aren't doing anything to increase sales. The more apps you install, the bulkier your store becomes, so only install reputed apps that are useful to your business growth and remove useless ones.
Use Google's official tools like PageSpeed Insights that analyzes the content of your web pages, then generates suggestions to make that page faster.
Need Help Growing Your Shopify Store?
Book a free call Get more customers, grow your email list, and track sales using Wishpond's all in one marketing platform built for Shopify stores.
2. Optimize Your Product Page
Your product page is your chance to convince consumers to add your products to their shopping carts. It is where you showcase your products in a favorable light, illustrate what's unique about them, and prove why it's better than competing products available elsewhere.
In essence, a high-converting product page is all about high-quality images, a succinct yet persuasive product description, and product reviews/ratings.
As shopping online means customers can't physically feel or try the products, you must upload multiple professional-quality photos from various angles and close-ups for each product, in order to give consumers a complete idea of the product. Include different colors, patterns, and style options.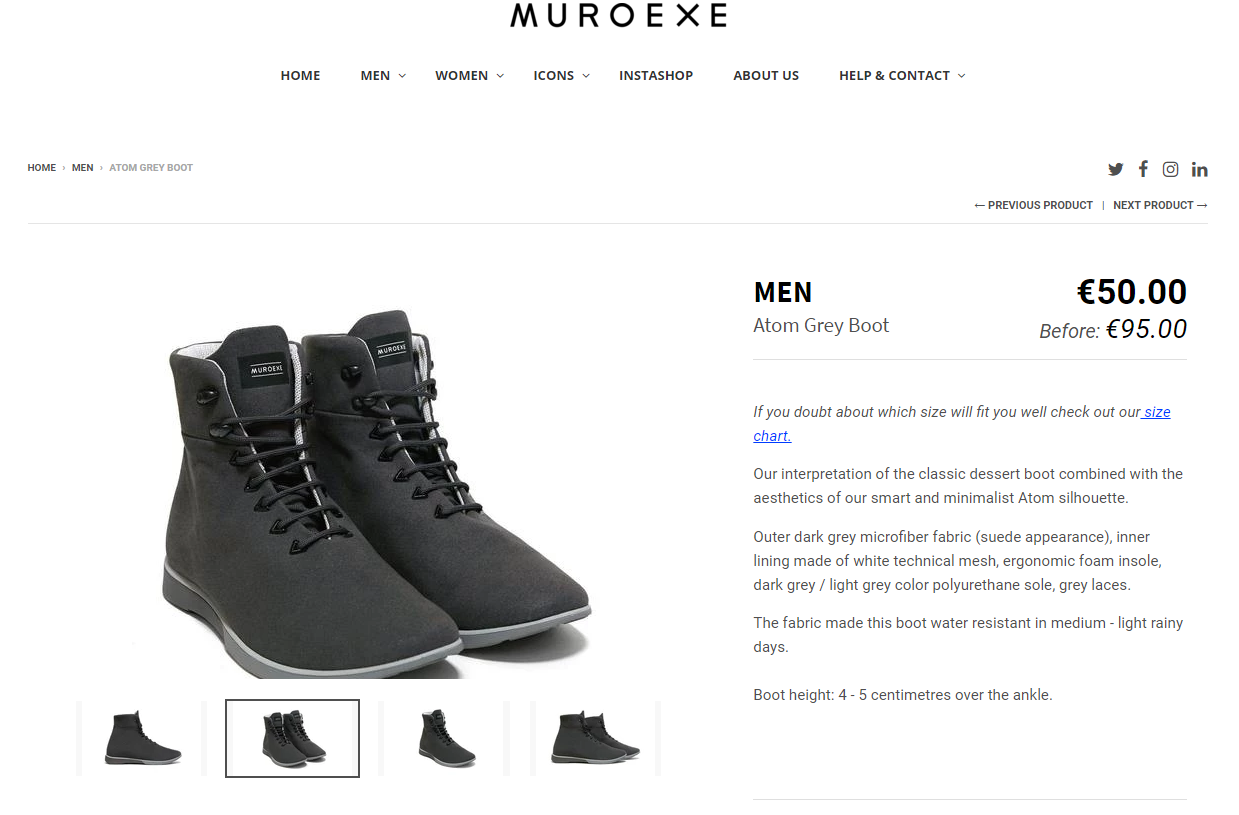 In the same vein, a clear product description that's a joy to read goes a long way in converting visitors into customers. Incorporate a proper structure and hierarchy in your product's description with sensible use of headings, subheadings, and keywords that make the copy scannable and allows shoppers to quickly find the answers to any questions they may have. Doing so will also improve your store's SEO, which means more traffic and thus, more sales.
To write a compelling copy in your product description, keep these guidelines in mind:
Explain the unique value (USP) of your product, or why shoppers should pick your product and not your competitors'.
Use bullet points to outline all the features of your product, with a focus on benefits.
Anticipate and address any potential questions or doubts that may arise.
Reduce buyer hesitation and boost confidence by elucidating any warranty or guarantee you provide. Include keywords but don't just shove them for SEO. Readability is key.
Ditch the lingo. Write in an easy, casual tone with short sentences and paragraphs.
Lastly, remember that 76% of shoppers trust reviews as much as personal recommendations, which means those star ratings on product pages are a momentous factor in your shopper's final purchase decision. One way to get more reviews is to offer customers loyalty discounts and rewards the next time they shop at your store, in exchange for dropping an honest review.
Add an app like Yotpo to garner and display more and more product reviews and ratings from customers.
Using this app, you can also curate user-generated content on Instagram and engage with your customers in the form of community Q&A.
For more check out 6 High-Quality Product Landing Page Designs & Tools to Use.
3. Make Gifting Easy
People shop online not just for themselves but also for their loved ones. Getting a gift delivered directly to someone's home is commonplace today. Thus, adding gift options to your store is a surefire way to generate more sales.
You can easily customize your theme to add a gift-wrap option to your cart page. Alternatively, you can add a free app like Gift Wrap Plus to quickly start enabling a gift wrap (along with a note) option for customers.
For customers who want their order wrapped, you can charge either a flat fee or charge on a per-product basis. Besides, choosing the right gift for someone can often be a challenging task, and a gift card with a personalized message is a neat solution in these situations.
Add an app like Rise: Gift Cards & Loyalty to not only enable customers to schedule & send gift cards, but also to easily create a proactive loyalty program, incentivize referrals, and refund customers with store credit.
For more Shopify apps that can help you to make the most out of your store check out Wishpond's guide on 150 Best Shopify Apps (Paid & Free) To Increase Sales for 2021.
4. Allow Customers to Shop Directly Through Social Media
Another indirect yet powerful way to optimize your Shopify store for sales is to connect your store to various social media channels and expand your selling capabilities to these social platforms.
That is, enable Facebook Shops from your Shopify store's backend and sell directly from your brand's Facebook page. You can easily customize your Facebook storefront, create collections, and sync your product catalog with Facebook. You can use the same admin for selling directly on Instagram as well, which has over a billion trend-seeking active users — ready to become shoppers.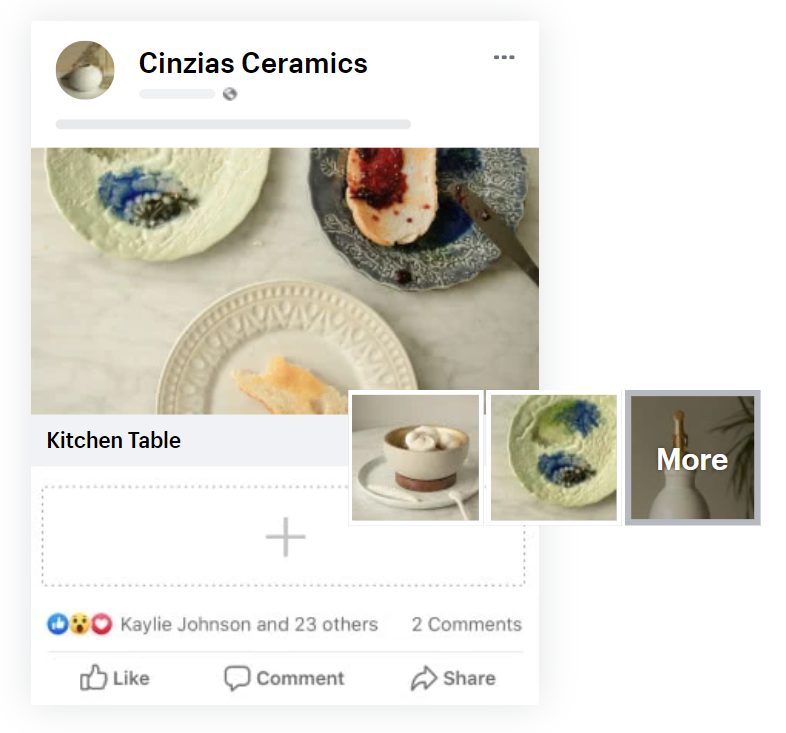 Furthermore, Pinterest is the second-largest source of traffic for Shopify stores, with Pinners spending an average of $50 per order — higher than orders that come from Facebook and Twitter. Due to Shopify's partnership with Pinterest, you can also sell directly on Pinterest with the Pinterest app.
That is, now you can seamlessly turn existing products from your store into "Product Pins" on Pinterest, as well as add a shop tab to your branded profile on Pinterest for free organic promotion.
Conclusion
Today, launching your own online store is quite easy thanks to eCommerce platforms like Shopify. But there's a huge difference between having a so-so store that barely survives and an online brand that thrives. And a lot of that is about optimizing your Shopify store for a better shopping experience, and thus, sales.
To summarize, make sure your store loads lightning-fast, all your product pages are optimized with high-quality images, copy, and reviews, customers have gifting options available easily, and they can shop your products directly from social media channels like Facebook and Pinterest.
While there are many more things you can do, just optimize your store for these four tips and you'll notice a significant surge in your sales right away.
About the Author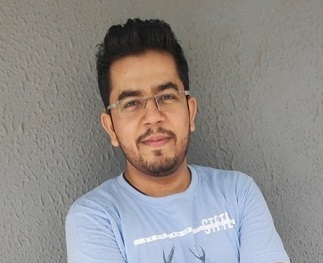 Gaurav Belani is a senior SEO and content marketing analyst at Growfusely, a content marketing agency that specialises in content and data-driven SEO. With more than seven years of experience in digital marketing, his articles have been featured on popular online publications related to EdTech, Business, Startups and many more. Connect with him on Linkedin and Twitter at @belanigaurav.