7 Amazing Start-up Brands & Marketing Tactics We Learned from Them
Startup businesses have been well-known as innovative and bringing ground-breaking solutions to the biggest problems facing the world.
These businesses start very humbly but quickly secure the necessary funding to turn their ideas into reality and then focus on branding in a new way.
Some startups have outdone themselves when marketing because they knew how to use social media for SMBs and other important aspects to get brand recognition. Some have used other highly-efficient marketing strategies, what are those methods?
Here are 7 amazing startup brands and marketing tactics you can learn from them:
1. Eyeware Tech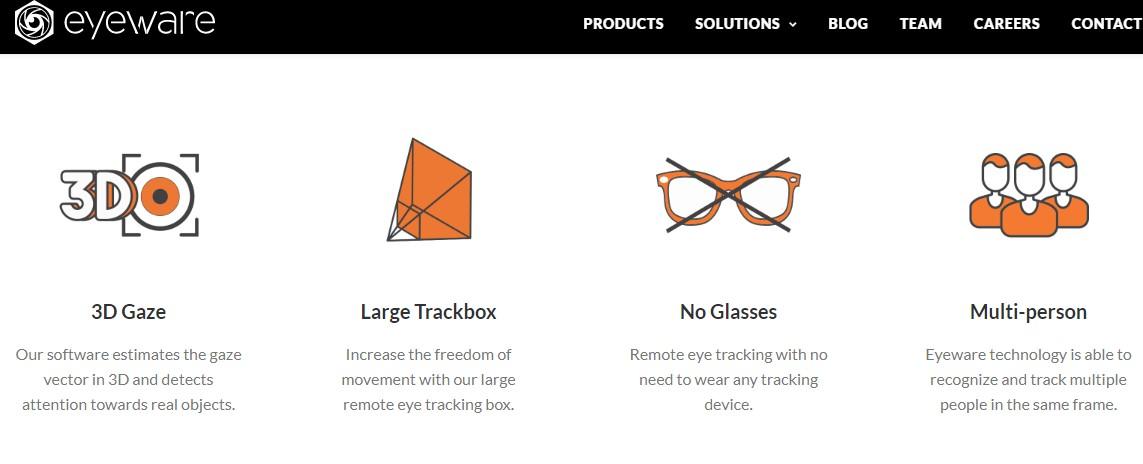 Eyeware has a great homepage that attracts the customers by striking the right chords.
Eyeware Tech is one of the most innovative tech inventions of all time and has multiple purposes. You can use this tool to try and gauge customer intent. It can also be used by law enforcement or security companies to determine the next move of suspects.
That is exactly how this startup is marketing the services it offers because it sells to different target markets.
Listing them on the home page of their business website increases the chances of grabbing the attention of customers. Doing so can help them generate more sales for their product in the specified industries.
The marketing essay writer for a business website says that other businesses offering robust solutions have used this strategy to get more sales.
Being vague about your target audience or generalizing the content created can lead to very little interest in the product or service you are selling. Eyeware Tech has a very interactive website with great color schemes that do not make it hard to read the content written.
2. Pleo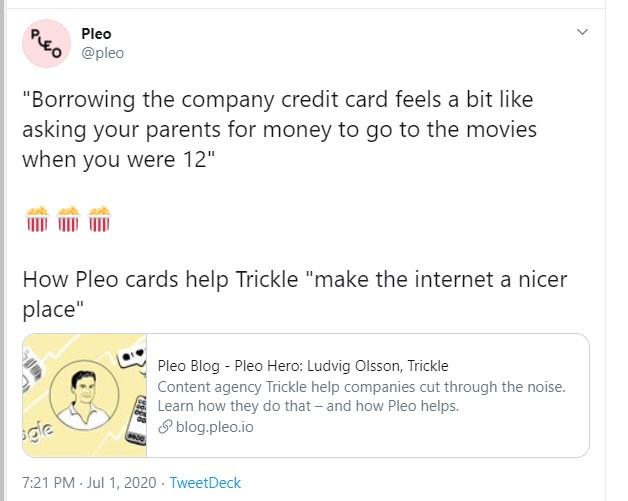 Pleo offered a solution to the largest problem facing businesses and that is creating expense reports, which is a tedious task wasting a lot of time. Business owners can now take joy in knowing that the startup has simplified this task and there is even more to their service.
For example, you can easily limit the money your staff is supposed to spend with just a few clicks. After some time, you can compile all receipts on the same platform and get an overview of the spending habits and costs incurred by the business.
The greatest feature marketed by Pleo is that you can integrate it with other accounting tools to simplify bookkeeping for your business further. Pleo saw an opportunity in this vacant space and advertised it well with its tweets and offering promotional packages.
Some of the tools that you can integrate with this platform include Xeo, Billy, Quickbooks, Sage, Microsoft Dynamics, and others. All of these marketed features are focused on the simplicity of the solutions, leveraging the customer's pain points.
3. Coded Minds
Coded Minds is focusing on equipping children with the necessary skills to thrive during the 4th industrial revolution. By offering teachers the necessary skills, knowledge, and resources, this startup has gained a large following. The company is aiming for a global presence because it has expanded throughout various countries around the globe.
To market the services this startup offers, they have maintained digital presence across all content distribution channels. Coded Minds has even created a digital presence on YouTube, which is a platform that is mostly forgotten by a lot of businesses.
Their widespread presence contributes to a very successful marketing strategy and brand awareness campaign.
The business Facebook page used by this company has reached a large following of almost 10,000 followers. That is huge progress, especially considering that this company started operating not so long ago.
Coded Minds also leverages the regular press and media for more brand awareness like the PR campaign they implemented when the Pakistan branch launched.
4. Radpay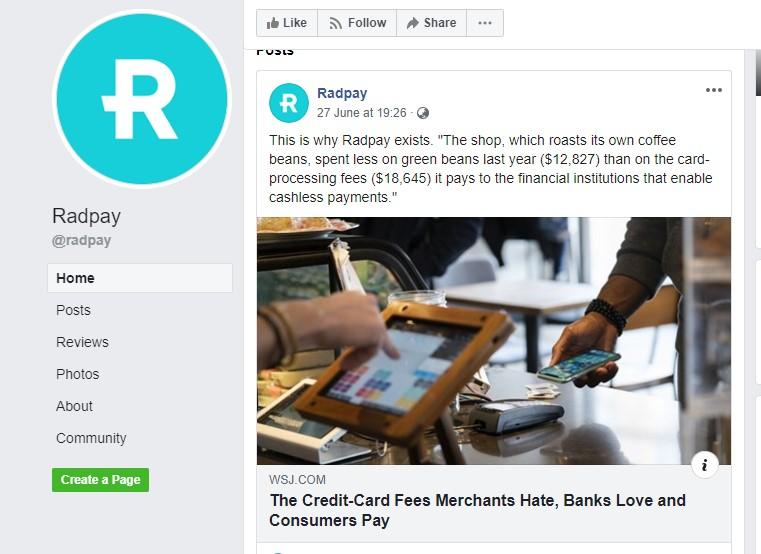 Radpay launched a two-pronged marketing strategy targeting businesses and individual customers all at once. Unlike other payment methods that are hard to integrate on your e-commerce site, this blockchain-based technology is very easy to figure out. Whether you are a large business or just a small merchant just starting out, it is very easy to integrate Radpay with the site you're using.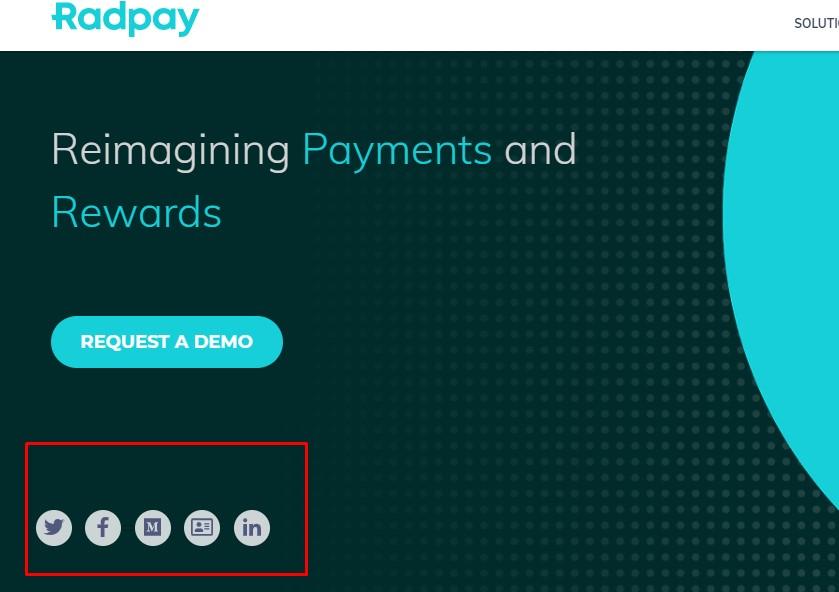 Radpay's free demo mentioned on the homepage and the great placing of social media buttons.
You can also ask to get a trial period to determine whether their services are what the e-commerce site needs. The company's home page has many details about the services and products they offer, and there are many more intriguing aspects.
For example, the call-to-action used to get users to sign up for their email newsletter is out of the box. There are social media icons right at the top of the page instead of being at the bottom to get more attention and a higher click-through rate. These marketing strategies are uncommon but working greatly for Radpay.
Ready to start automating your marketing campaigns?
Book a free call to learn how our team of marketing experts can help you to create high converting marketing campaigns today.
5. Kitopi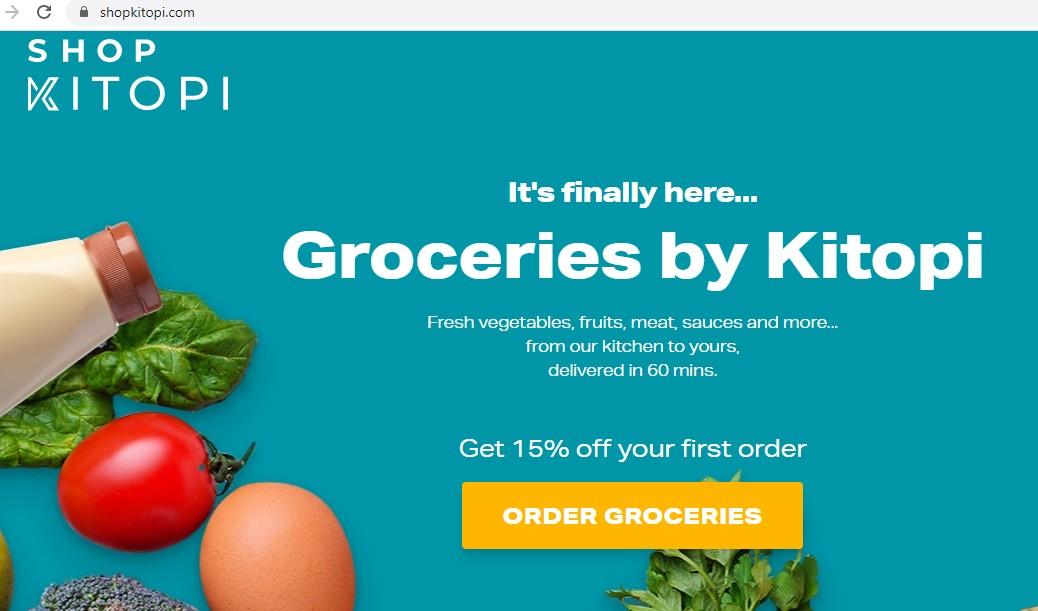 Kitopi Registration page stands out and has led to a good conversion rate.
Kitopi identified a gap in the fast-food market and has developed a solution to meet the demand for services similar to drop-shipping designed for restaurants. Their business model is based on the cloud where restaurants place orders and they do all the work. Their name Kitopi is shorthand for Kitchen Operation Innovation and this business lives up to its mission statement.
Although the business is still limited to a few cities around the world, there is a lot of growth potential. Kitopi has made it very simple to sign up for their services on their interactive registration site page.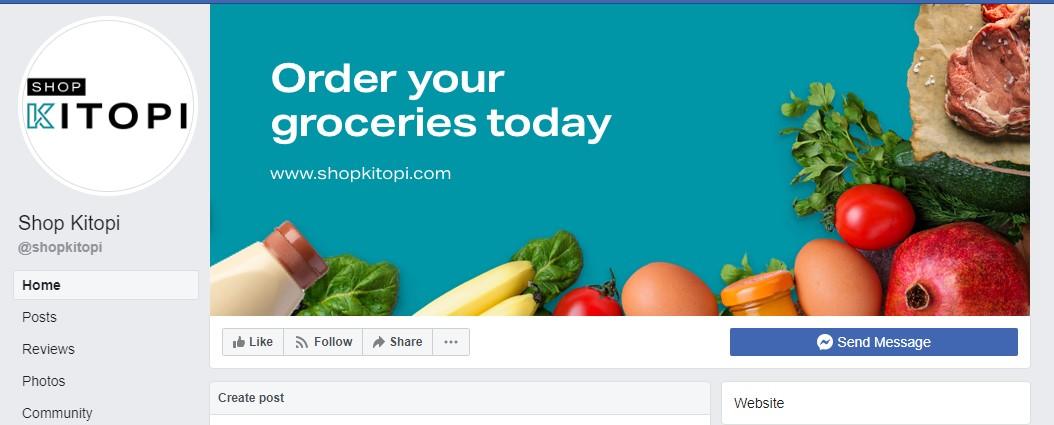 Another factor that might derive a lot of growth in this business is the Facebook marketing strategy they are implementing.
Instead of only focusing on restaurants, they have developed another solution marketed under the Facebook page titled Shop Kitopi. On this site, you can place grocery orders that are delivered within an hour in selected cities.
6. Zenyum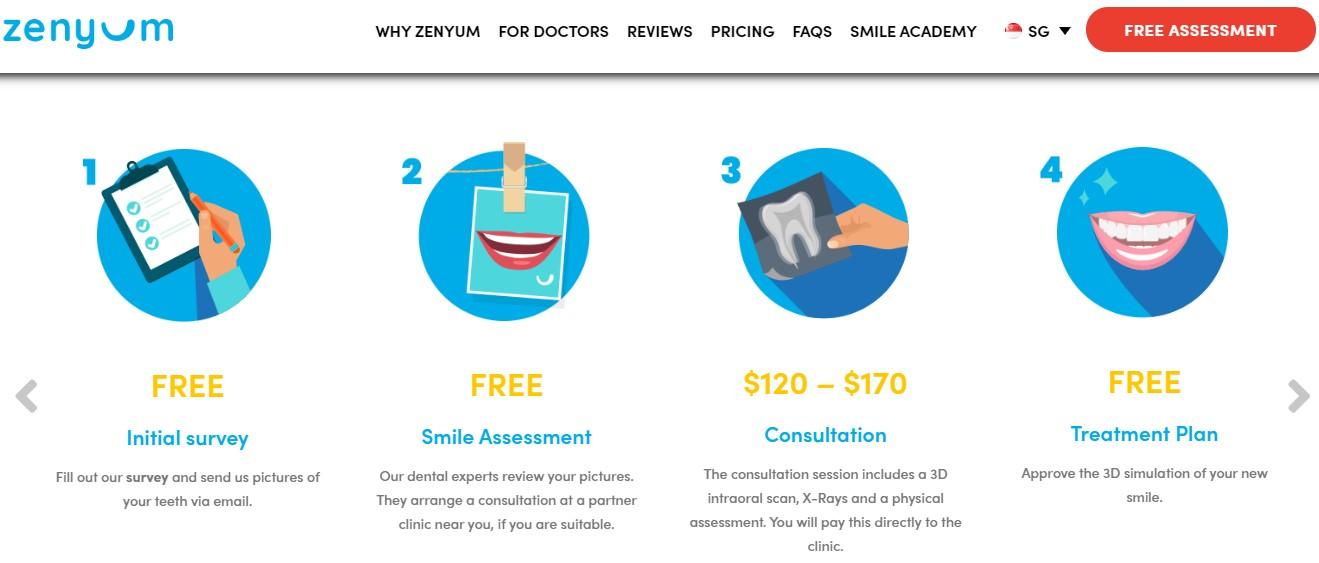 Zenyum has an interactive homepage that offers free surveys and smile assessment.
Zenyum is a startup offering an innovative solution to smile confidently again by offering 3D-printed invisible braces. The braces are perfect for adults who do not like wearing wires in their mouths to correct their teeth.
There are many remarkable aspects of this start-up's marketing strategy but mostly related to the business website it uses to reach out to customers.
On the home page, you can clearly see a lot of free services offered by the business including the initial survey and a smile assessment. The company also promises that if things didn't go as planned during the whole procedure, you get a free additional set that suits your requirements and needs.
There are a lot of customer testimonials that can influence customer purchase decisions on the homepage. Most importantly, the business promotes convenient services and seamless customer experience. Every step of their procedure of procuring these braces is simplified for an improved customer journey.
7. NeuroFlow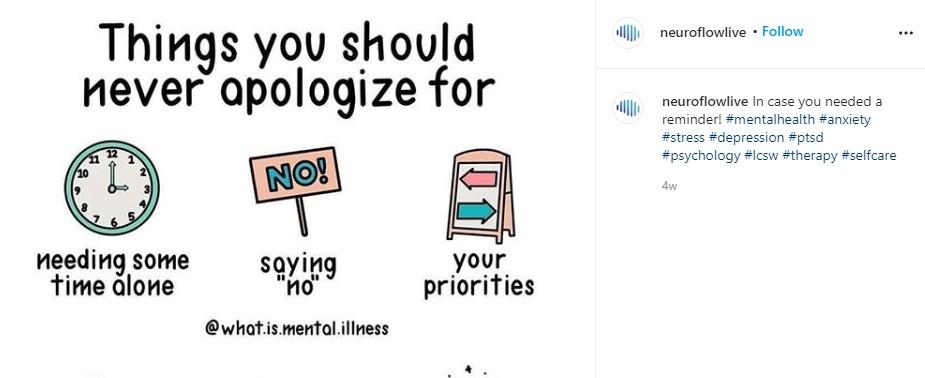 NeuroFlow has developed a very powerful app that can be used to track your mental health. You can monitor the progress or setbacks faced during the journey to excellent mental well-being.
Although the tool has many great features, it focuses more on the people who might get assistance from using this app.
The company does not market or put its technology at the forefront but their social media marketing strategy is centered around showing genuine care for mental health patients.
For example, their Instagram account is full of mental health tips and motivational content with very little and hardly noticeable mention of the app.
That has yielded positive results because the following of this start-up brand is steadily increasing. The lesson you can take from NeuroFlow is to avoid force-feeding the audience content detailing how great your technology or product is. Instead, focus on their well being because that will lead to more brand recognition and meaningful connections.
The Bottom Line
The marketing strategies implemented by these startups have derived great results and are very smart and highly effective.
Depending on your industry, you can also implement some of the strategies outlined above. These companies have succeeded greatly because of their marketing strategies and will continue growing if they continue at this rate.
You can also propel the startup you're running to grow with the perfect marketing strategy.
About the Author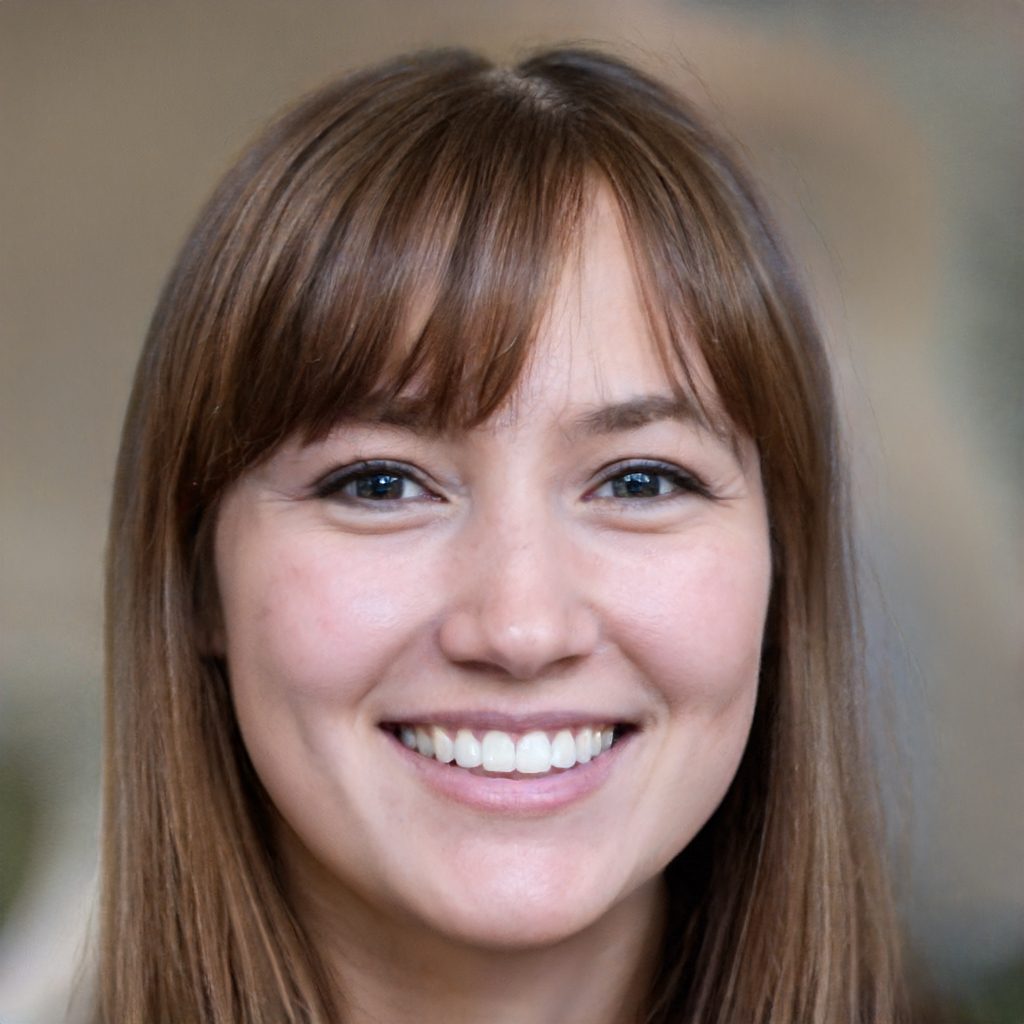 Emma Coffinet is a versatile writer and produces a wide variety of content with equal ease. Whether it's blogs or academic papers, her writing has a flair that attracts an audience from all sections. Her current work on paper writing services review has been liked and shared widely by her readers. Feel free to connect with her on Twitter.