7 Ways to Add Personality to Content to Engage Your Audience
Content has become the staple of today's marketing.
About 87% of the top-performing companies, for example, consider their content strategy as matured, according to the latest Content Marketing Institute's Benchmark Report. The same source reveals that 84% of those companies can also demonstrate the content's ROI, a task that used to seem almost impossible to achieve.
But such a wide adoption and maturity of content brings an enormous challenge:
Because practically everybody's publishing content, the information you share, advice, and value alone isn't enough to help you stand out anymore.
There are only so many ways to approach a topic to make it unique, after all. And that's one of the essential prerequisites of getting your content noticed, isn't it?
Luckily, there is a way to overcome this challenge and make your content incredibly engaging - You can do this by adding personality to your content strategy.
In this post, you'll discover seven ways to make it happen.
Before we get to that, though, let's get some context behind it.
Why Must You Add Personality to Content?
Surely, offering value and advice that helps the audience achieve success in their work should be enough, right?
Well, not necessarily.
For one, many readers would treat such advice as a given.
As web users, we've grown accustomed to finding what we're looking for online that we often don't even realize who's offered us the value.
And so, the information or advice alone (a one that doesn't connect with a reader on a personal level) isn't enough to turn a person into a loyal follower.
But add personality to it, and suddenly, your content becomes something that can attract the right people to you. Of course, it can also turn the ones who aren't a fit for you off (and that's actually a good thing.)
Personality in content helps you communicate how you are different from your competitors.
It attracts the right people to your brand.
It creates the first impression about you and builds rapport with potential customers before they've had any dealings with you at all; and finally,
It touches people emotionally. But how do you sprinkle personality into your content strategy? Here are the seven proven ways to do it:
1. Get Potential Clients to Know You Personally With Podcasting
Podcasting offers so many benefits to a business. The biggest of them would be the channel's ability to introduce you, the real you, to the audience without them having to reach out and engage with you directly.
Even if you start a podcast that features guest interviews, primarily, the audience will still get to hear you speak, after all.
Listeners hear you asking questions and observe how you interact with guests. They form opinions about you based on what you say, what you inquire about, and how you conduct the interview, too, all of which can help them decide whether you are the person or company they'd love to work with.
Therefore, it's no surprise that shows like Seeking Wisdom or the Actionable Marketing Podcast have connected Drift and CoSchedule with their audiences and helped propel those brands further.
Those informal shows help potential customers see the people behind the brand for whom they are. And it works: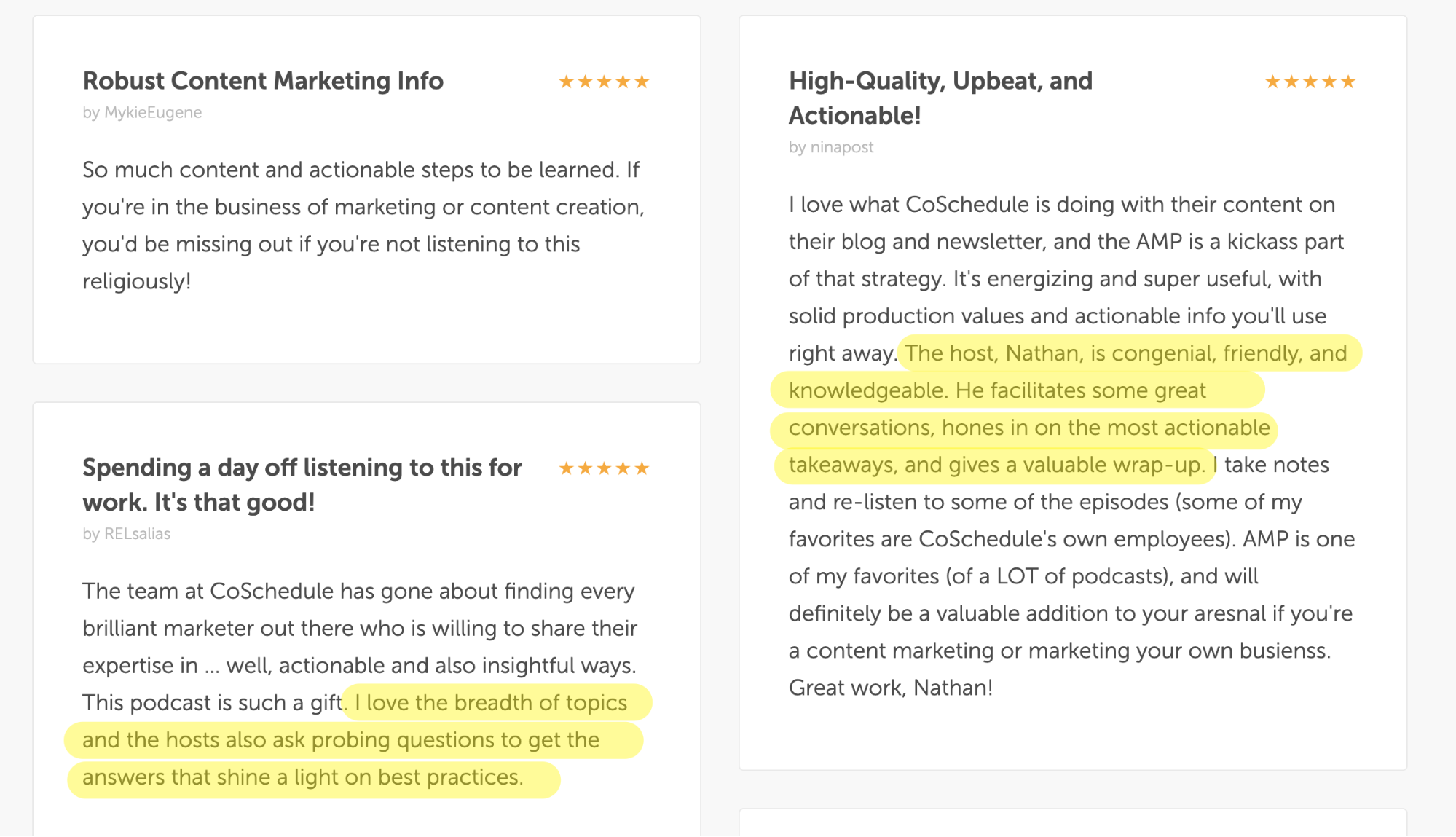 2. Showcase the People Behind the Brand On Social Media
I love this quote from Jeffrey Gitomer (note, the emphasis in bold is mine):
"If they like you, and they believe you, and they have confidence in you, and they trust you—then they may buy from you."
Although his advice is related to selling, these words hold when it comes to content.
You see, your personality affects how customers perceive your business, products, and services.
Because of that, those people should experience it as early in their buying process as possible. It would help them get to know who you are, what you believe in, and even discover how you communicate your ideas.
A great way to do it is by showcasing the people behind the brand on social media, and no channel is better to do it than social media.
SEMrush, for example, runs an Instagram channel dedicated to its people. Anyone visiting the profile gets to experience life at the company and know the people who build the product.
3. Show Yourself in Content with Video
Like podcasts, video content helps the audience get to know you on a much deeper level than the written content of blog posts or guides permits.
When people see you explaining an issue or a concept to them in a video, they connect with you and are more likely to develop a bond with the brand.
Video has been the cornerstone of the tremendous success of companies like Moz. Their Whiteboard Friday series, for example, has connected many potential customers with the brand and developed loyal brand advocates.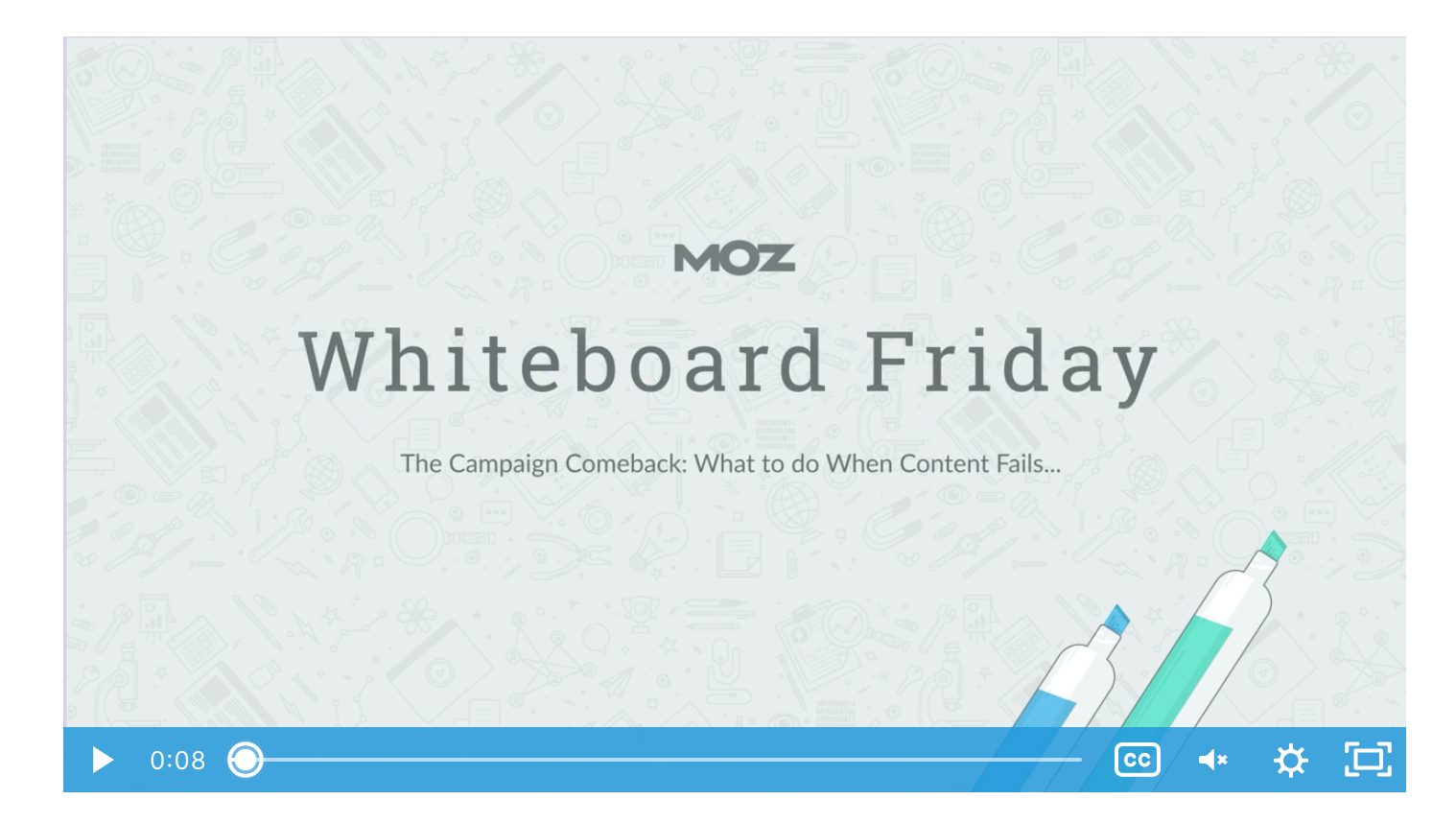 However, you don't have to create a dedicated video series for this strategy to work. Ahrefs, for example, compliments their blog posts with video content that include the same information.
Why do they do it, then? I believe it's because video allows them to showcase the person behind the content.
Here's an example video embedded in one of their posts:
And here is the actual clip:
The video allows the audience to consume the information in a much more accessible format and makes the brand more human at the same time.
4. Poke Fun at Yourself with Memes and Graphics
Humor, especially when directed at yourself, can showcase personality too. Of course, using humor isn't for everyone, and not all brands will want to engage the audience that way. But if humor is part of who you are, then use it to build a connection with the audience.
Dog treats and toys subscription service, BarkBox, regularly entertains their audience with relevant, dog-focused memes. Here are just some examples:
$25 for something $25 for something
for me for my dog pic.twitter.com/zQu7U4C9Ut

— BarkBox (@barkbox) September 20, 2019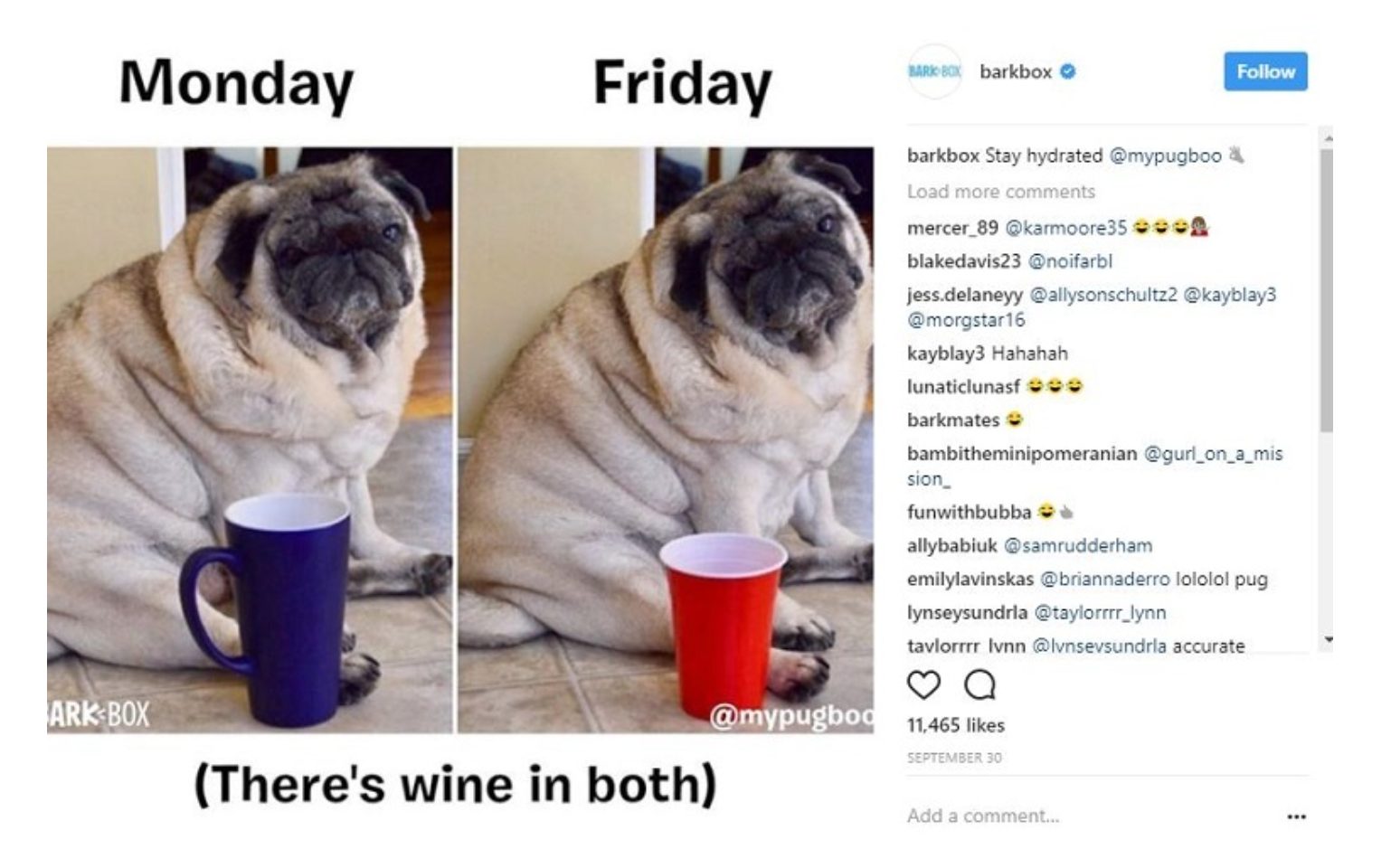 5. Run Social Media Contests That Play on The Brand's Values
You can achieve so much with a simple social media contest - You can engage your audience. The contest can help you raise awareness about your brand too. Not to mention, you can connect with people emotionally and build a community around your brand.
Running a photo or caption contest, for example, can spark a deep connection between you and the audience. You and the audience can have quite a lot of fun with witty captions or photos. That fun can translate into brand loyalty as well.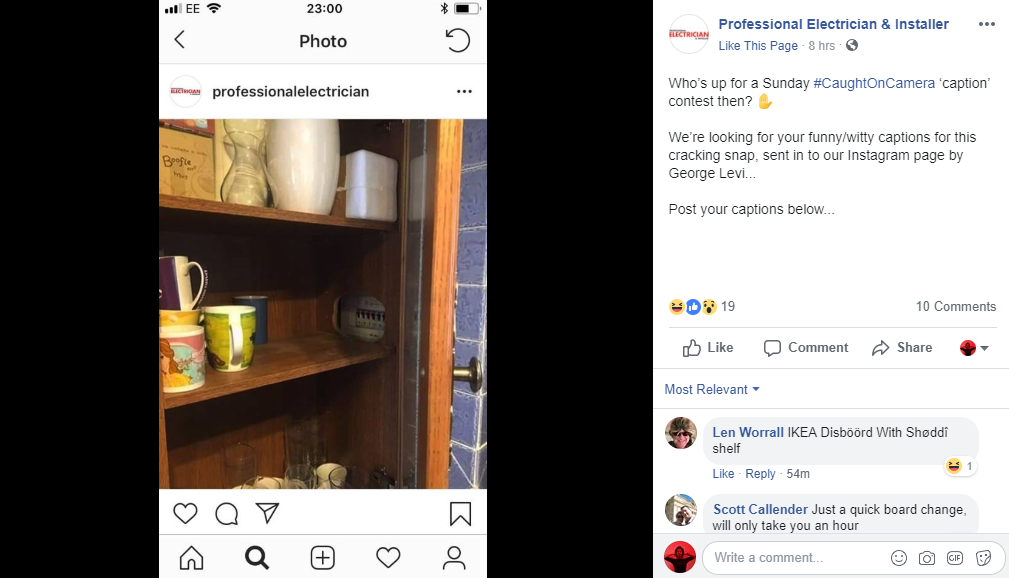 Need help with your next contest?
Book a free call to learn how our team of contest experts can help you create high converting social media contest today.
6. Motivate Your Audience with Inspirational Messages on Social Media
Not everyone is fond of inspirational quotes. But the fact remains, for many brands, sharing motivational quotes and posts works quite well.
Why, because we all need a little boost from time to time, and few things work better at this than seeing an inspirational quote.
For that reason alone, inspirational messages can generate a ton of engagement. Of course, these shouldn't be your only strategy. But a well-designed, inspirational quote on Instagram or Facebook can help you connect with the audience at a personal level too.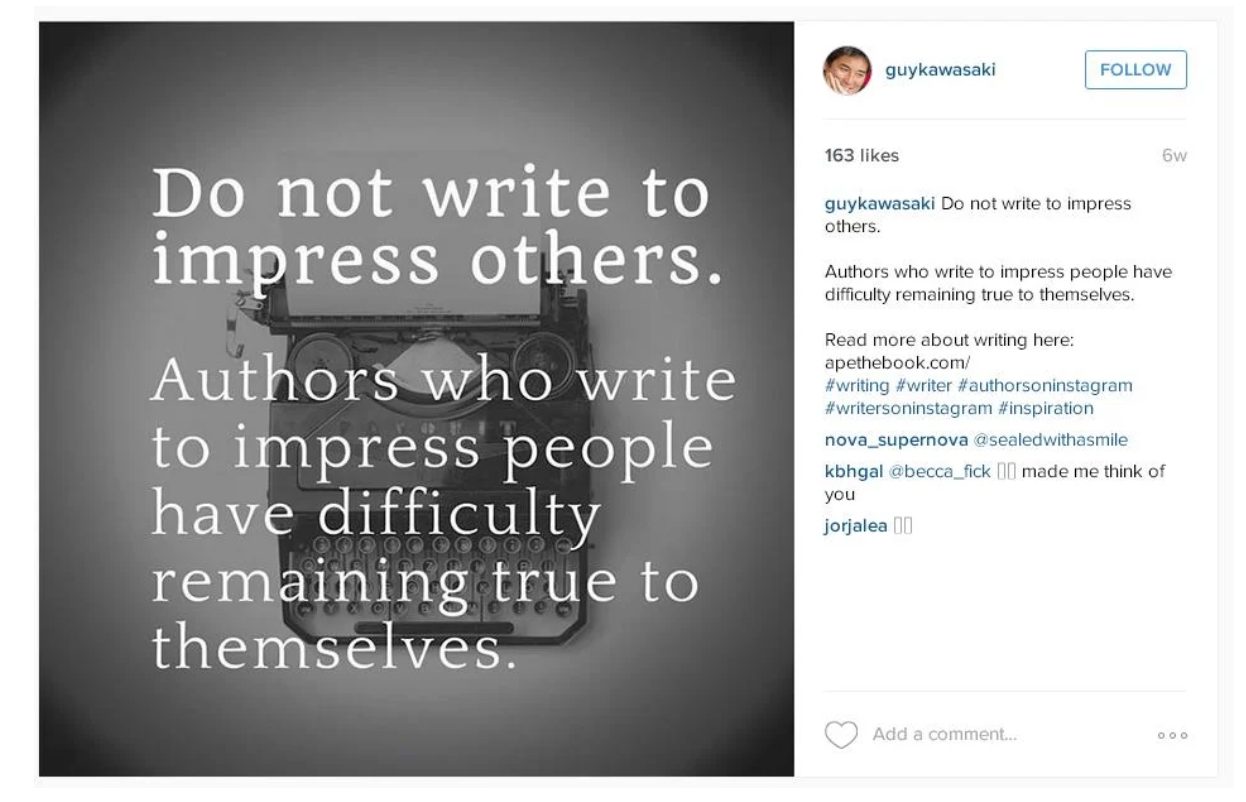 7. Tell Client Stories
Stories have amazing power over us. They help us connect. Stories instill trust, too, and build an emotional connection with the listener. And that's what you could use them for as well.
But let me clarify that I don't mean that you have to write fiction when I say stories.
Quite the contrary. One way to use storytelling in a content strategy is by publishing inspirational success stories, client interviews, case studies discussing clients' challenges and what you did to help overcome them.
Because these are tales of your clients' real problems, they can help connect a reader with the brand as well.
Digital marketing agency JurisPage uses this story-focused case study to convince potential customers of their expertise and overcome the major sales objections.
Notice the structure of their copy. The story focuses on the client's problem and its challenges. Later in the case study, the company discussed solutions employed, of course, but even then, they do so from the client's perspective.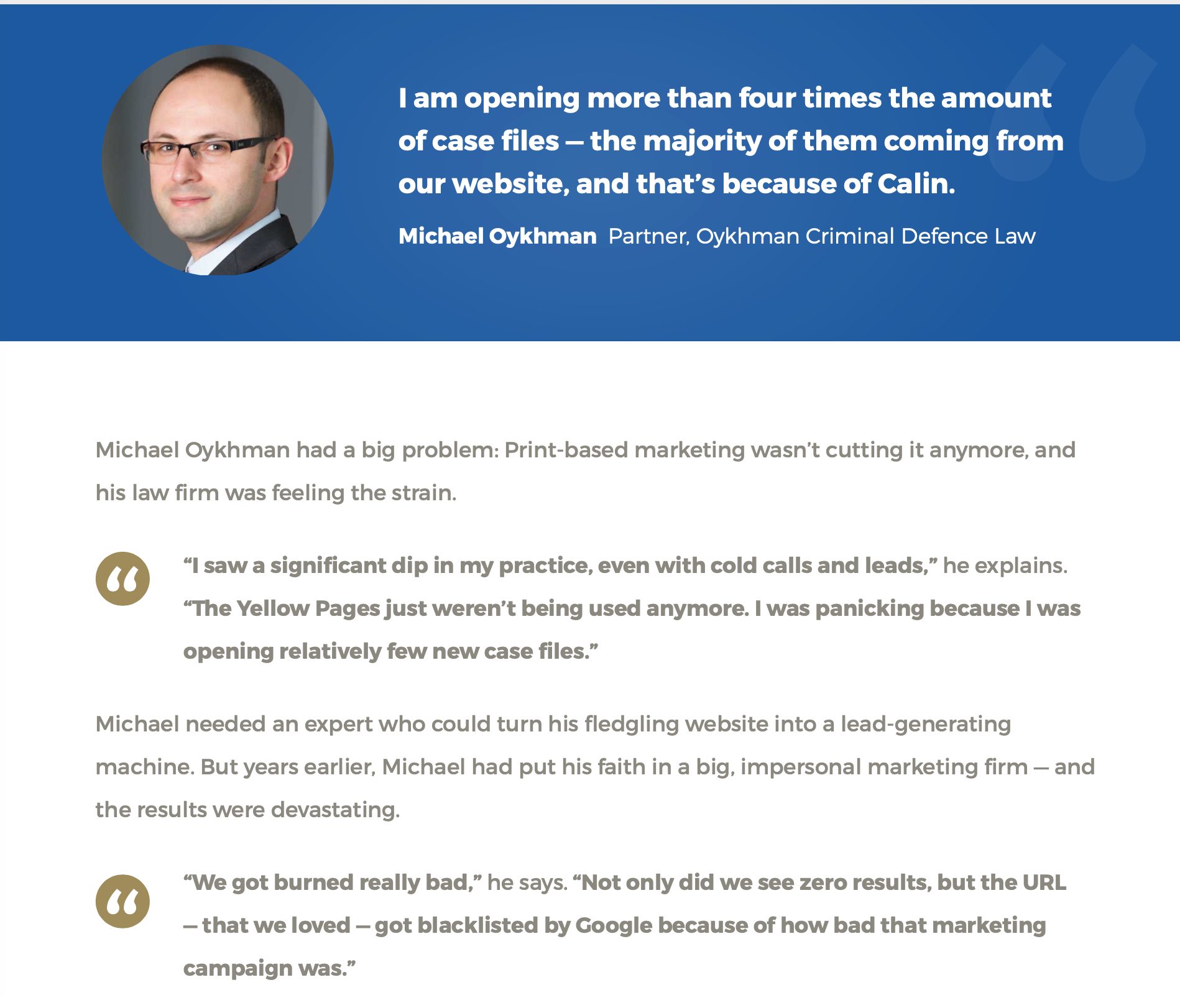 Final Thoughts
As a content marketer, you're facing a real challenge today – Trying to stand out amidst all the content published daily.
Trying to sound original is no longer the way, since there are only so many unique approaches to a topic, and the chances are that someone else has written what you'd like to say before.
The solution? Including your personality in content to engage the audience on a deep emotional level.
As a quick recap, here are the 7 ways you can use to add personality to your content and engage your audience:
Use podcasting to get potential customers to get to know you. *Introduce the people behind the brand on social media.
Show yourself in content with video. *Poke fun at yourself a little with visual content.
Run social media contests that play on your brand values.
And finally, tell inspiring client stories. Good luck!
About the Author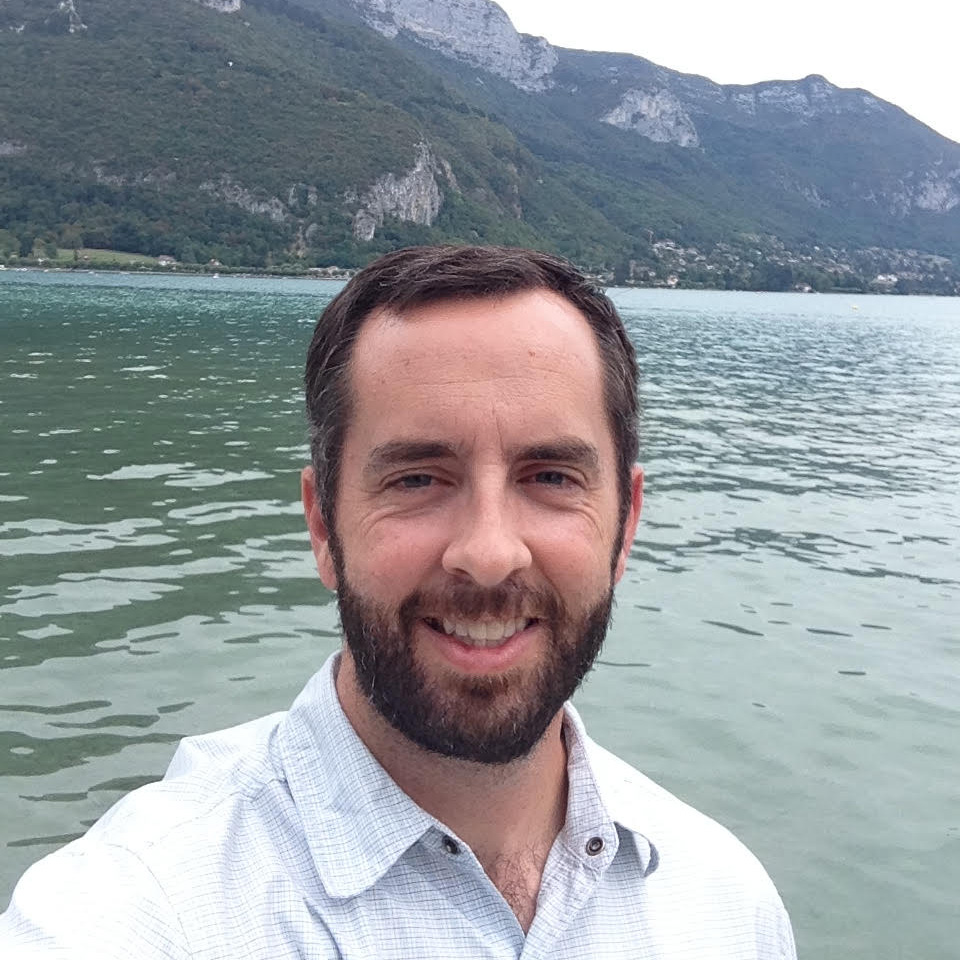 Craig Hewitt is the founder of Castos.com, a podcast hosting platform and the Seriously Simple Podcasting plugin for WordPress, that help show hosts grow their audience.