7 Shopify Success Stories That Will Inspire You to Make Your Own
In October 2019, Shopify announced in its quarterly results that Shopify surpassed one million merchants worldwide on the platform. Shopify's number of merchants now run over 1,000,000 businesses in 175 different countries.
Shopify has grown since being the new eCommerce builder on the block. It's second only to WooCommerce and outpaces competitors like BigCommerce, Wix, Magento, and Weebly.
Shopify is now a major player providing websites for some of the most successful companies such as:
Budweiser
The Economist
New York Times
Penguin Books
Tesla Motors
FashionNova
As great as it is to find big brands praising Shopify for its incredible features, it's the underdogs, and fresh new brands that seem to skyrocket that grabs our attention the most.
Why? They make a good story, inspire and help us to find solutions to our own problems. After all, there's always something to learn from eCommerce success.
Today we're looking at 10 Shopify success stories that will inspire you to make your own and help you learn one of the many ways you can be the next Shopify success.
---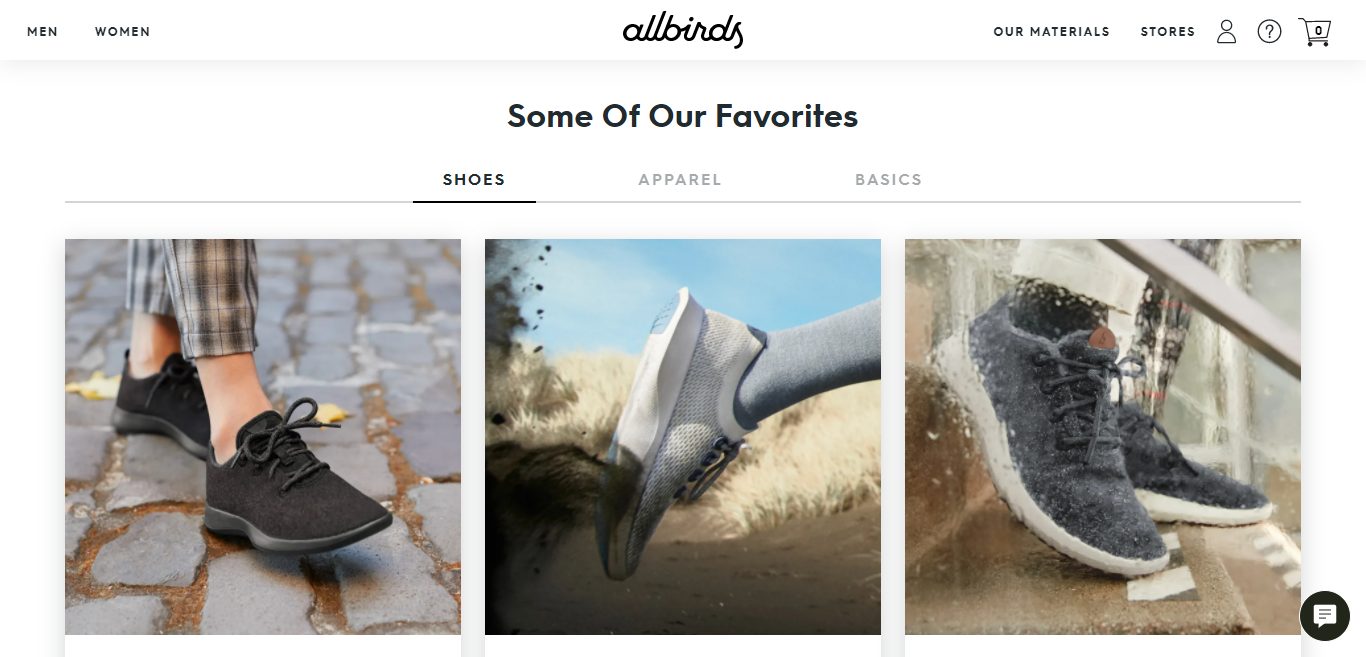 All Bird's Shopify success story is unique. All Bird officially launched in 2016. When the Kickstarter wool sneaker company launched, they went headfirst into Shopify. Using the platform for it's the first and only website and testing its retail/in-store experience with Shopify POS.
With retail, social media, and their website, they created an omnichannel. All Bird's Shopify success wasn't solely that they had a Shopify store, but they leveraged their online platform to create a smooth shopping experience and share why customers should be invested in them along the way.
Shopify Success Takeaway: Create a Multi-Channel Marketing Strategy
Don't just build a Shopify store and hope that people will come. It would be best to build a Shopify multi-channel marketing. to use your Shopify store to the best of its capabilities.
With online shopping comes more flexibility to buy products from a brand, whether you're on their eCommerce store or their social media pages; this is called multi-channel marketing.
You're expanding your brand's reach by using mobile commerce, social commerce, and eCommerce to capture sales wherever your customers happen to find you. For example, Allows customers to shop on your website and their Instagram.
Creating a multi-channel for your brand isn't as complicated as it looks. It's merely using the right tools and features offered by your online or social media platforms.
To help here are some guides to help you successfully plan your multi-channel marketing for your eCommerce store:
Need help marketing your eCommerce store or products?
Book a free call to learn how our team can help you to generate more eCommerce sales.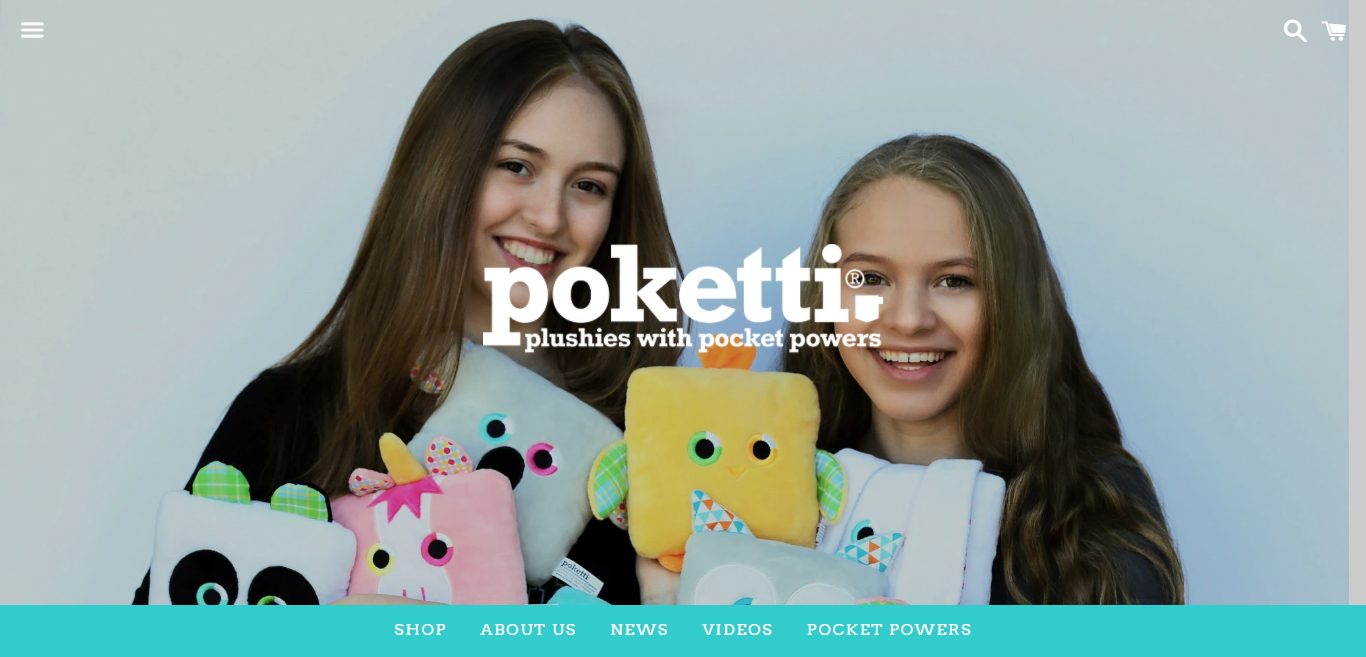 This Shopify success story is well-known, as a 14-year old entrepreneur Sydney Loew used Shopify to launch a successful animal pillow with a useful pocket on the back start-up.
She used Shopify to launch mainly because of the amazing themes and modern settings that it presented.
As simple as it may seem, developers, UX designers, and marketers all agree on how your website navigation and design plays a part in customers purchasing your brand.
Shopify's theme and website design allowed Poketti's brand to look established to be perceived as much more than a family-owned brand.
Shopify Success Takeaway: Create a Stunning Website
When it comes to having an eCommerce store, looks matter, it's just above functionality, especially when it comes to new customers who have never done business with you.
They have to rely on how professional your website looks, the information presented, and other deciding factors before they can trust and make a purchase.
Creating a stunning Shopify store that helps you achieve your website's overall look and feel can play a role in how your business is perceived.
After all, 94% of Internet users state that web design as a reason they don't trust certain websites.
For more on how to pick and craft a theme for your business, check out this detailed guides by Shopify: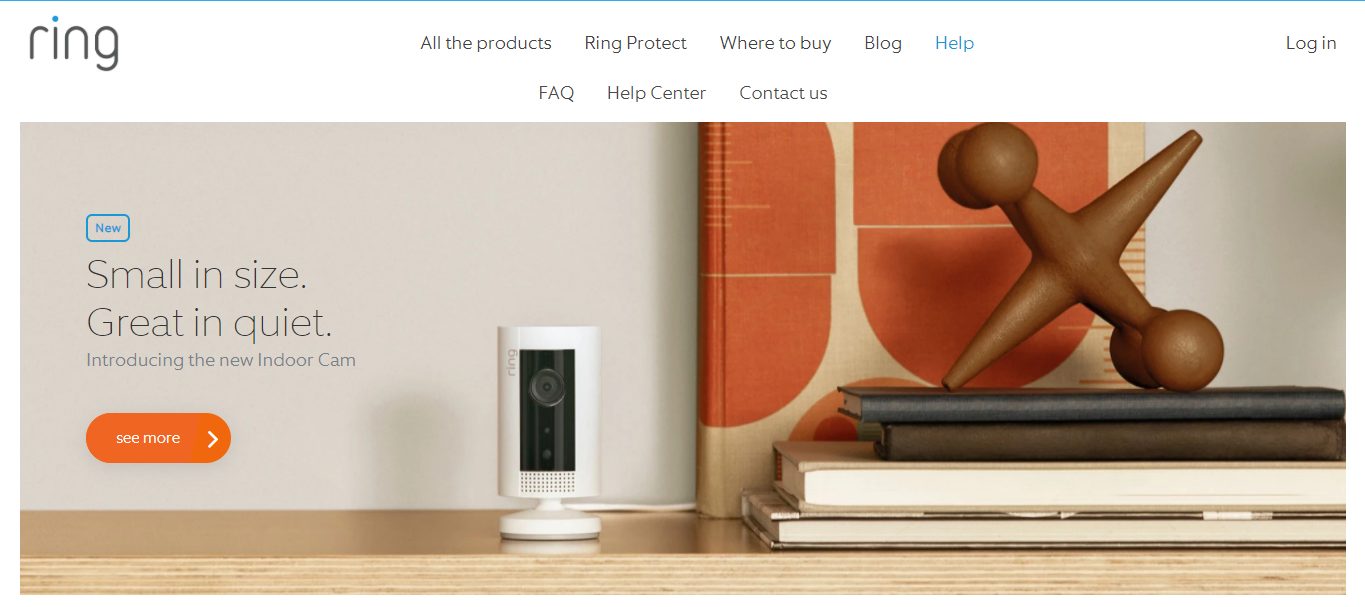 In 2015 James Siminoff launched his product Ring on his own with Shopify. Soon after its launch, Ring earned one million dollars in sales with Shopify's help and a great marketing strategy.
In 2018 Ring was bought by Amazon for a reported $1 billion.
But let's not jump ahead of ourselves. When James was using Shopify to help push his sales, he ensured that his Shopify store was equipped to manage, maintain, and push sales for the rapid growth that came with the rise of his brand.
Shopify Success Takeaway: Optimize Your Shopify Store on the Backend
Invest in the right Shopify app to help you manage your Shopify store can be the difference between smooth buyers' journeys and disgruntled customers. This matters whether you're dropshipping or selling directly to the customer.
The best place to start is to get apps that cover the following:
1.Accounting
2.Customer Service
3.Discounts & Perks
4.Email Marketing
5.Rewards & Referral Programs
6.Social Media
7.SEO
8.Shipping & Returns
9.Trust Icons
10.Upselling
Here are 150 Best Shopify Apps (Paid & Free) To Increase Sales for 2021.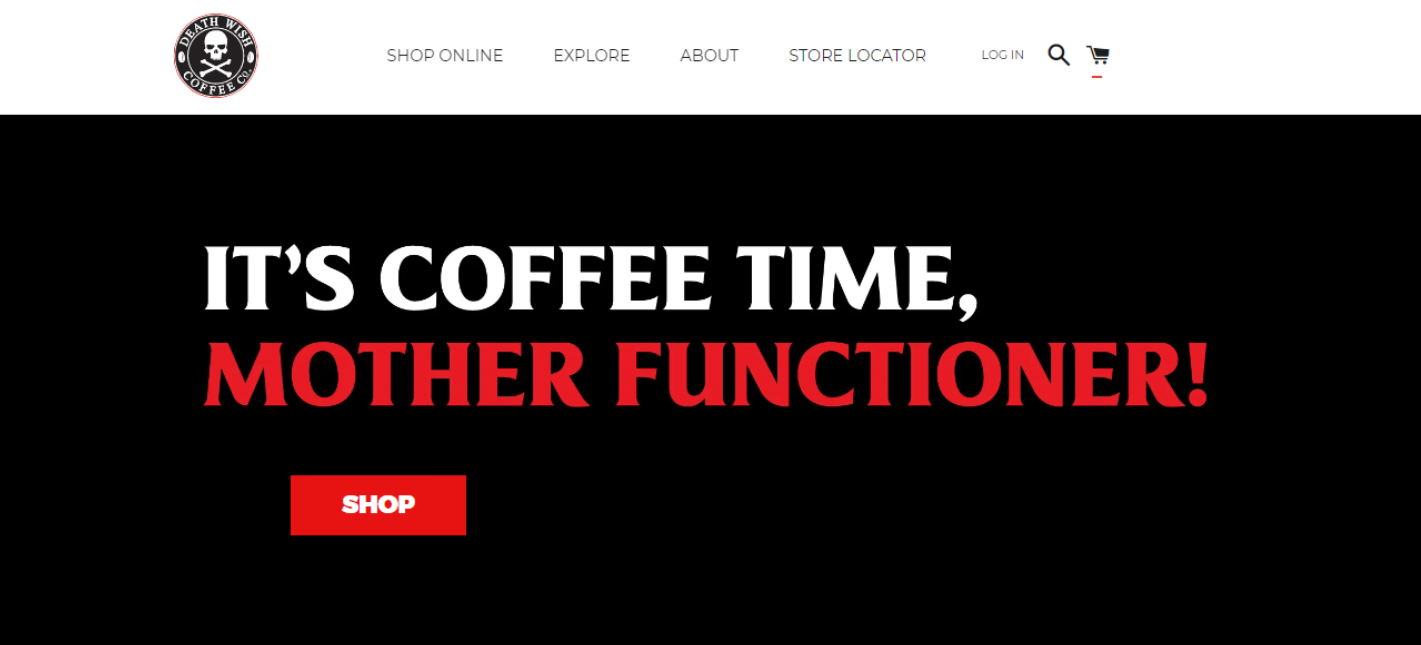 Death Wish Coffee is a die-hard Shopify user, and rightfully so. When Mike Brown, Death Wish Coffee's founder, encountered a near-death experience just three years after launching, the company was about to take a nosedive.
But before they were past the point of no return Before it crashed, Death Wish received ten-thousand new orders but had no way to fulfill them on time. Customers complained loudly online and some even thought Death Wish was a scam.
Death Wish ultimately recovered from the meltdown by scaling their business with Shopify Plus and finding a customer service and marketing team to back them up.
They were finally able to integrate a complex selling through multiple channels and with inventory scattered across its warehouse, third party warehouses, and a distribution center.
Integrating Shopify Plus with Death Wish Coffee's ERP system has positioned Brown to make higher quality business decisions much faster than before.
Additionally, Death Wish Coffee also credits Plus with easily scaling to handle the Super Bowl sized traffic that resulted in the most lucrative two hour period in the company's history.
Shopify Success Takeaway: Know When to Scale Your Business
When people start making sales on their eCommerce store, they forget to make growth plans. Sometimes all it takes is an upgrade or a team to help you supercharge your sales and level up your brand.
Hire marketing experts to help you to grow your Shopify store. With business, orders, and managing your social media marketing. Let Wishpond help instead!

We provide a dedicated marketing executive that will work with you to ensure your campaign is a success. Get unparalleled support 24/7 with access to designers, ads specialists, content writers, and more.
Get the world's easiest marketing platform and the team to do it for you!
Book a free call to learn how you can get unparalleled support 24/7 with access to designers, ads specialists, content writers, and more for your brand.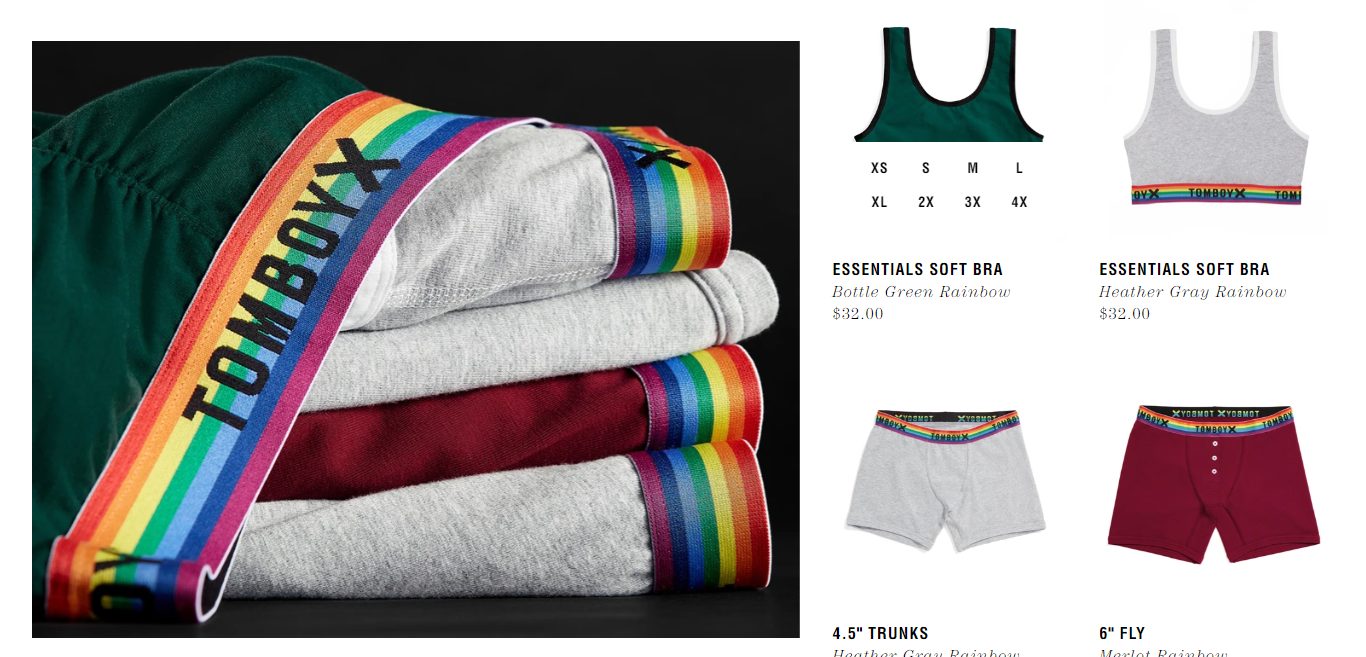 Fran, the founder of TomboyX launched her Shopify store after raising $76,000 in Kickstarter.
Fran's used her frustration to find cool boxers and shirts as a way to find designs and collections that resonated with her ideal customer audience.
Her brand caters to thousands of women who work in blue-collar where traditional women's' underwear doesn't work. She listened, provided, and success followed.
Shopify Success Takeaway: Focus on What Your Customers Want
For your Shopify store to be a success, you need to stop focusing so much on selling and more on solving your customer problems.
Customers are more willing to invest in solutions than they are in products, no matter how small or big the problem might be for them.
When TomboyX started, they only did shirts, but after launching underwear, they realized that this new bestseller was providing a solution to a problem they didn't know their demographic had in the first place.
So how do you showcase or create a product that solves a customer's problem? You start by listening to your customer and pivot accordingly. Here are some helpful guides on how to listen, find customers, and make changes to your Shopify store to help you grow: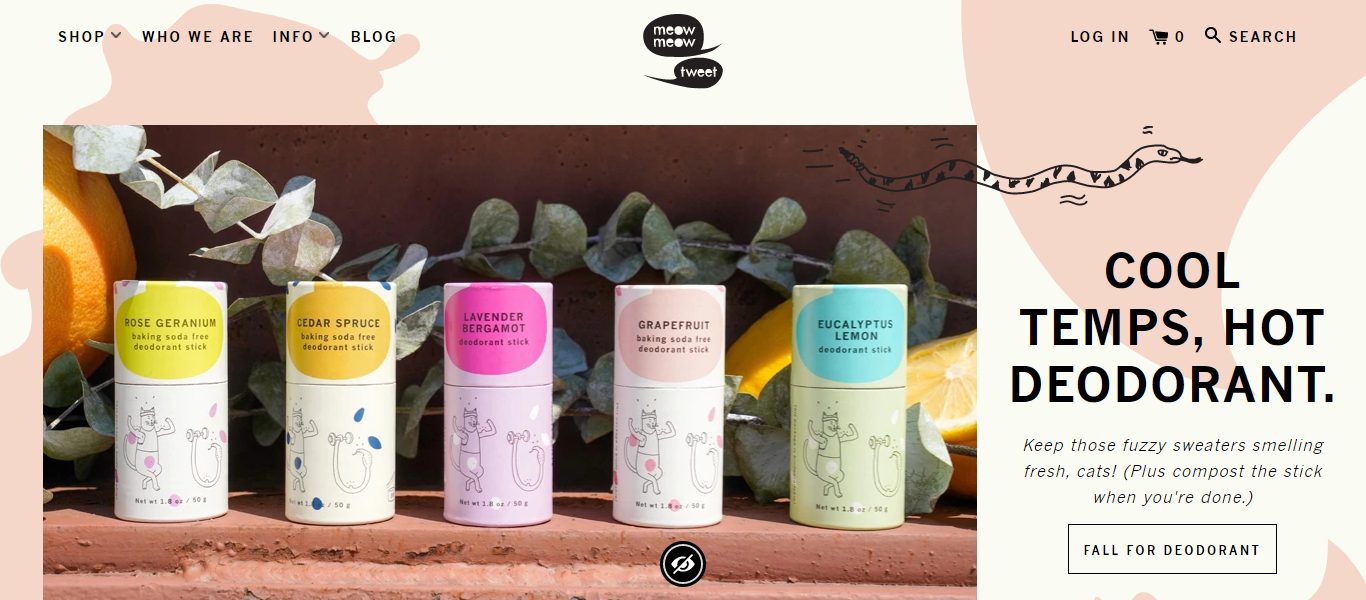 Life and business partners Tara Pelletier and Jeff Kurosaki are the visual artists and founders behind Meow Meow Tweet.
They used Shopify to sell and distribute their organic vegan skincare company known for its products made from natural ingredients and its sustainable packaging. Not to mention it's whimsical illustrations and name.
In addition to donating and supporting organizations that align with its values, Meow Meow Tweet offers a bulk refill program to reduce packaging and waste and a system for customers who would like to return their empty containers for the team to reuse.
Shopify Success Takeaway: Add Ways to Customers Can Repeat Purchases.
The Meow Meow Tweet process encouraged customers to buy the first product with a small amount and can buy in bulk when repurchasing—allowing them to sample the item and save the environment.
When you create a way for customers to return to your eCommerce store for another purchase, you reduce your customer churn. Customer churn is when customers leave after making one or two purchases.
So why is this important?
The probability of selling to an existing customer is 60 – 70%, while the probability of selling to a new prospect is 5-20%. Existing customers are 50% more likely to try new products and spend 31% more than new customers.
Instead of focusing so much on acquiring new customers, set up systems, programs, and marketing campaigns, you can use to return past customers.
Wishpond + Shopify: Supercharge Your Ecommerce Store
Book a free call to learn how our team of marketing experts can help you to boost sales for your Shopify store today!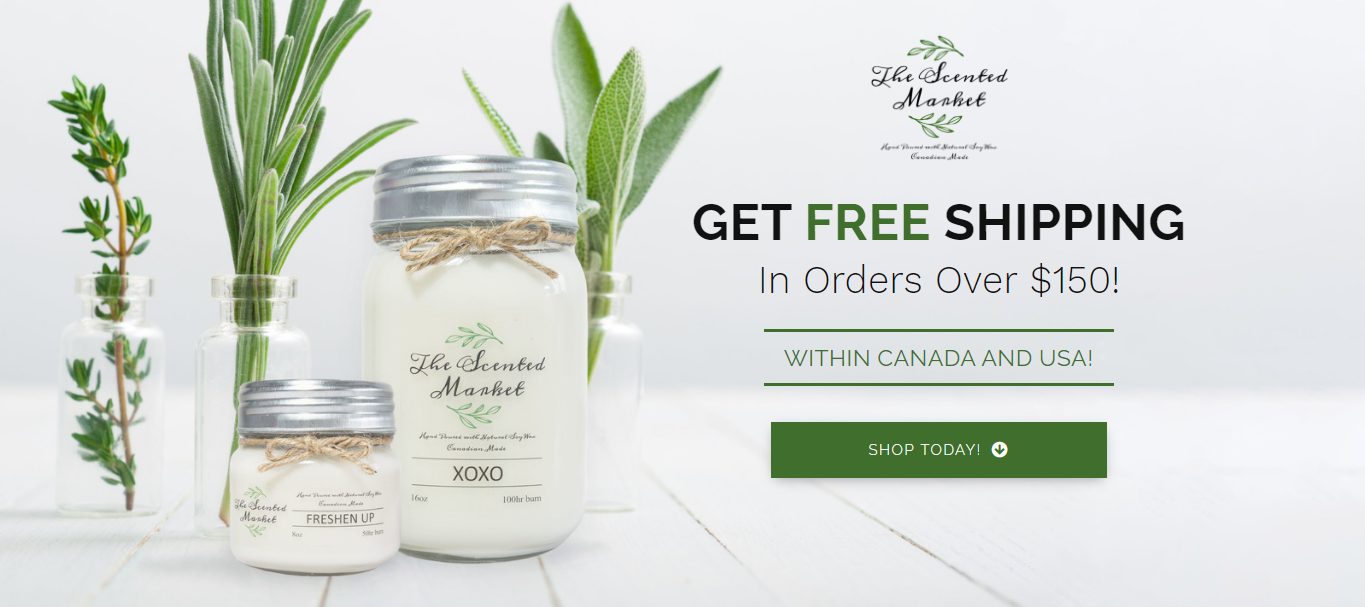 The Scent Market is a mompreneur founded brand and a handmade scented candle company that's based in Vancouver. In their first campaign, Wishpond helped The Scent Marketing to earn over $15,000 in sales with a giveaway campaign for the holiday.
Shopify Success Takeaway: Create a Unique Offer for Customers
In order to counteract this mindset, our Wishpond team needed to craft a campaign with a unique offer to attract them back to The Scent Markets site.
Too many offers and you can confuse or overwhelm potential customers with choice paradox.
The paradox of choice is an observation that having many options to choose from, rather than making people happy and ensuring they get what they want, can cause them stress and problematize decision-making.
With this principle in mind, our Wishpond marketing team crafted a digital marketing campaign using "Free Shipping" as the one pull to drive sales and The Scent Market's candles benefit and story.
Free shipping for purchases over $150 was used as a lead magnet.
Summary
No one starts a Shopify store expecting failure. But it happens a lot more than most people let on. Here's a quick recap of what we learned from brands with Shopify success:
Create a Multi-Channel Marketing Strategy
Create a Stunning Website
Optimize Your Shopify Store on the Backend
Know When to Scale Your Business
Focus on What Your Customers Want
Add Ways to Customers Can Repeat Purchases.
Create a Unique Offer for Customers
These success stories should inspire you to drive for Shopify's success as well. Most of these stories don't cover that each brand had to try and fail, test new methods, and keep doing the work despite how bad things might look.
In this article, each brand also decided to invest time, money, and energy to find apps, tools, and a team to get them to their goal. Are you willing to do the same?
Related Articles: