12 Examples & Tips You Need to Master Holiday Marketing Campaigns
During the holiday rush, you're busy stocking up on new products and trying to find ways to get the most out of the wave of gift-givers and shopaholics.
But you're not the only brand rushing for their attention. You have top companies, start-ups, and entrepreneurs showing off their best deals and marketing tricks.
You'll need to stand out, and with the right marketing tactics or campaigns, you can ensure that your holiday efforts and preparations don't go to waste.
Today, I'll be sharing 12 of the best tips you'll need to master holiday marketing campaigns and strategies.
---
1. Create Sales & Marketing Goals
Before we jump the gun with the best tools and techniques, you'll need to figure out what your holiday goals are and stick to them.
Without goals, you'll be aimlessly marketing without a finish line or KPI to measure how successful your efforts are at the end of the holiday season.
Here are some key factors you should consider when creating sales and marketing goals for the holidays:
1. Review last year's sales and marketing: Take note of your wins and losses from last year. What items sold off faster than others, how did your marketing fall short last year, and how can you improve this year.
2. Review the questions customers asked last year: During the holiday, you'll see more and unique frequently asked questions come your way. Instead of waiting for customers to ask, create content, update your FAQ page and prepare blurbs on hand to handle the customer rush.
3. Review your marketing ROI: ROI stands for 'Return On Investment, a metric that shows how much revenue or non-monetary value like comments or email sign-ups you've received from your holiday marketing efforts. Did you lose or earn more than what you invested in your marketing tools or content?
4. What your competition did last year: Oh yes, take a look at what your direct competitors did last year and this year to keep ahead of the curve so you can beat them at their own game. Remember that the holidays are ruthless.
2. Send Out Helpful Holiday Email Newsletters
During the holidays, emails are sent out daily like hotcakes. That means you'll need to be on top of your email marketing game. After all, 59% of respondents say marketing emails influence their purchase decisions. The best place to start is by crafting an email marketing campaign.
An email marketing campaign is a set of timed emails triggered by the subscriber's actions (or lack of) to help optimize your email marketing conversions.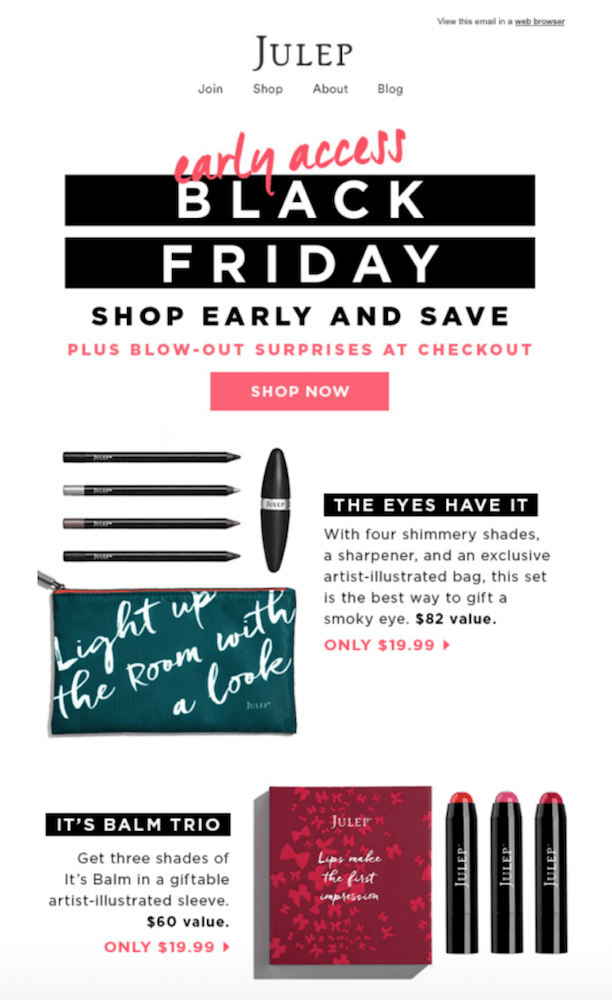 When you're crafting your holiday email, here are some key factors you should include in your email:
1. Be clear about your offer: If you're offering a discount, state the amount or percentage you'll be giving shoppers right off the bat. Being ambiguous makes you seem untrustworthy and confuses shoppers on what the offer really is, so write your discount boldly in your subject line and email copy.
2. Show them what they're missing: Show off your best selling products via text and images in your email that make great holiday gifts to tempt them into using the discount.
3. Show them the benefits of shopping with you: Dive deep into the benefits of shopping with your brand or purchasing your product/service. Convince and Convert found that 30% of people purchase to gain something and 70% purchase to solve a problem.
4. Don't overwhelm your readers: Try not to overwhelm the reader with other offers or too many offers. Focus on pushing a singular holiday offer so that readers are focused and can effortlessly move from email to CTA to check out knowing what they want to buy.
Need help marketing your eCommerce store or products?
Book a free call to learn how our team can help you to generate more eCommerce sales.
3. Use Facebook & Instagram Retargeting Ads
Facebook retargeting is significantly useful because it uses very specific targeting and tracking data to place your ads in front of the right people.
Between attracting new customers and preventing customer churn, retargeting ads help to do the work for you when it comes to winning back lost visitors or customers.
The concept of retargeting works like this: users visit your eCommerce store or social media page, a cookie or "retargeting pixel" is added to their browser. This allows you to follow them around the internet, serving up content based on the cookie.
Retargeting ads can be used to cross-sell new items people who made past purchases and show targeted ads to people who left without purchasing, so you can get them back to your website during the holiday rush.
Or retargeting ads can reach out to people who share similarities with your existing customers (i.e. a lookalike audience), or simply raise additional brand awareness among users who have already shown a little interest.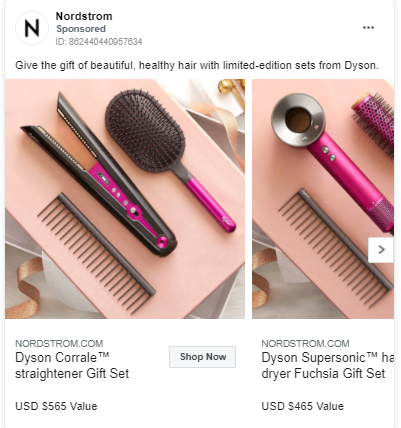 4. Push Referral Marketing for Holiday Gifts
During the holiday, people are more susceptible to listening to close friends or online referrals for holiday gifts. Nielsen found that people are four times more likely to buy when referred by a friend.
With referral marketing, you can attract more customers your way. Loyalty Lion found that customers will return and shop with their favorite brands or where they've shopped before:
48% of customers said they would shop with brands they know and trust over the seasonal sales
52% said they would prioritize brands where they have points and rewards waiting in their account
36% said they would shop with brands that share their values
So not only do referrals do the work for you, but they're most likely to go all-in for brands they trust and love. They can refer to your brand on social media, via email, or other forms of online distribution.
Referral customers are also most likely to bring not only customers but the longstanding value to your brand. After all, the Lifetime Value for new referral customers is 16% higher than non-referrals.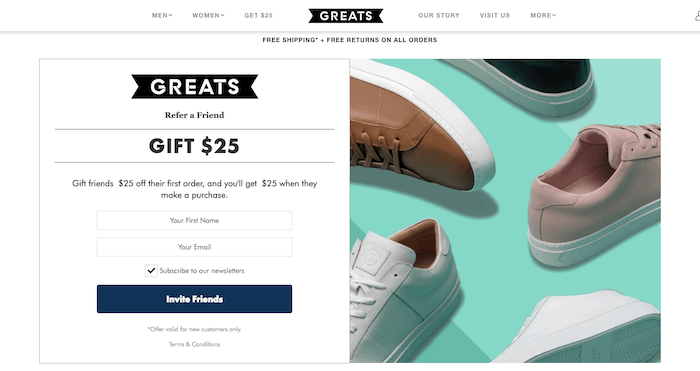 A referral program is different from an affiliate program. A Referral Promotion allows your customers or fans to earn a reward in exchange for referring their friends to sign up or complete an action for your business. Get the ball rolling with a referral marketing campaign for the holidays.

5. Offer a Deal with a Timed Pop-Up
To not interrupt users' browsing experience, you should display your pop-ups at the right time. During the holidays, customers are already bombarded by discounts and deals, so you have to time your pop-up fast enough that they take action but not too early that you disturb customers' experience and discourage them from clicking.
Timing is key.
Timed Pop-Ups work by appearing on a landing page or website after a visitor has remained there for a designated amount of time. Some providers allow you to set it only at a few increments (10 seconds, 30, and 60, for instance). Others (like Wishpond, cough cough) allow you to test the time that works best for you, enabling you to see if 26 seconds works best, or 47, or 183.
Next to mastering your pop-ups time is the offer that you provide as well. If you want to convert from a pop-up, then you should provide something valuable. Otherwise, there would be no reason for them to return.
To help with crafting the perfect offer, here are 6 Real-World Popup Examples that are Absolutely Crushing It
6. Clean up Your Website for Mobile Shoppers and Visitors
You've added new products, you have your deals and ads waiting to launch but have you taken the time to make the mobile version of your website user friendly.
Mobile shoppers are far easier to convert than desktop users. This is because 70% of mobile searches lead to action within an hour.
Think with Google found that 90% of consumers say they use multiple devices to complete everyday tasks, while 40% say they use their mobile device to research before making a purchase. That is to say that most people will be on the go from work or shopping as the holiday approaches, so if someone visits your online store on their mobile phone, you want their shopping experience to be as seamless as possible.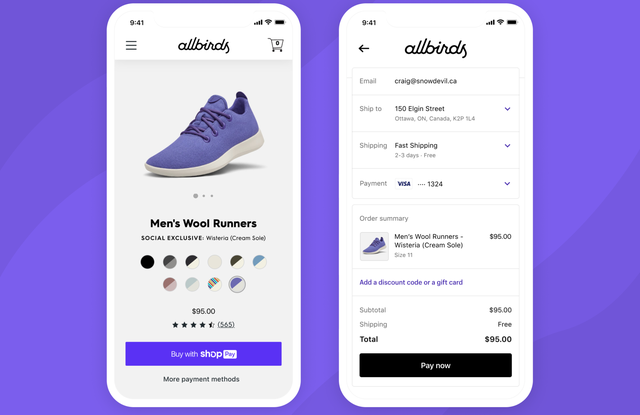 With Wishpond's Canvas you can choose how your landing pages should be optimized for desktop, mobile, or tablet. Canvas allows you to automatically optimize your landing page for any device to keep your landing page looking sleek and organized every time.

7. Host a Holiday Contest or Giveaway
Hosting a holiday contest or giveaway helps to boost your brand awareness and drive sales. At Wishpond, we know first hand that giveaways have the power to supercharge your sales. In fact, we used a $150 Gift Card Giveaway to make over $52,000 in sales for our client.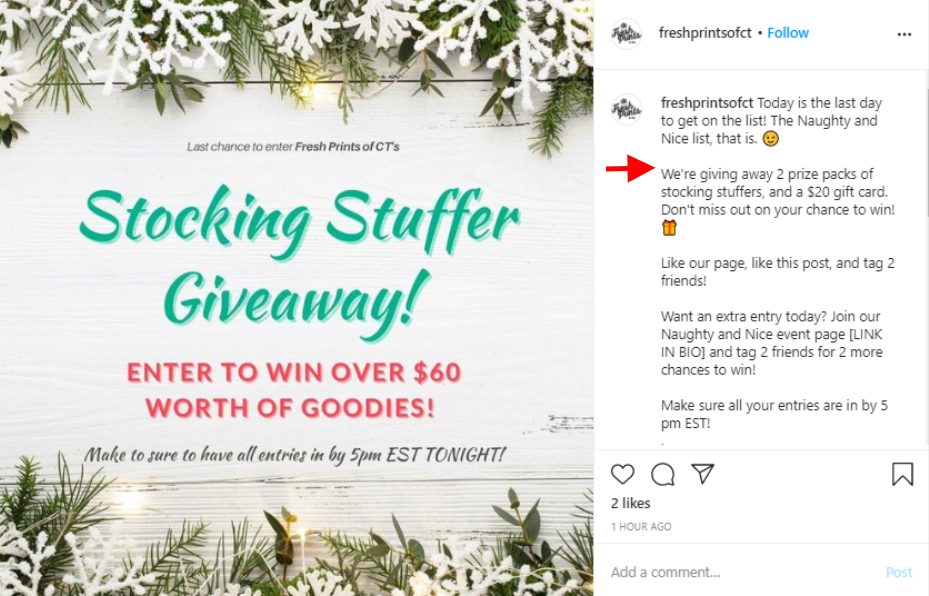 If you're still not convinced of the power of contest and giveaways, here's an article on How 3 Businesses Drove $22,068 in Sales With Contests
Here are three ways to promote your holiday contest or giveaway:
Using a welcome mat contest entry method increases your conversions by 33% when compared to regular pop-up features. Welcome mats instantly grab your new visitor's interest with a chance to win free services or products.

Create a contest landing page to help promote your contest. Contest landing pages have 7.29% more conversions than the typical landing page conversion (around 2.35%). Unlike social media platforms landing pages give contests more space to provide additional information and details such as terms and conditions, start and end date.

Contest emails have the highest average open rate of 45% when compared to other email campaigns. There are three key things to consider when creating your contest email: your subject line, the prize, and the (theme or) design of your email.
8. Create Geo-Location Ads with Google Ad Words
Google Ads has a feature that allows search advertisers to specify a location, or a set of locations, as the only area(s) in which they want their ads to show. This allows you to create ads purely for targeting the areas your business serves or customers reside.
If your restaurant is located in New York, with Google ads, you can set your search campaigns to only show to searchers in and around New York! Likewise, if you're an eCommerce store. This is the most basic way to ensure that you're not wasting clicks – and money – on consumers who can't convert.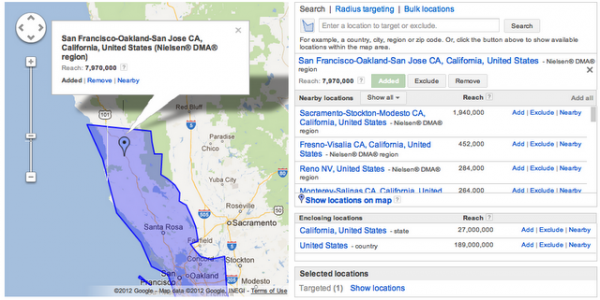 Google ads word isn't something you can simply DIY on a whim. So I've provided some guides below to help you master the art of Google ads and using geo-location:
9. Create a Holiday Email Marketing Campaign
Email marketing is 40 times more effective at acquiring new customers than Facebook or Twitter.
An automated email marketing campaign during the holiday can be the difference between winning back customers, driving sales, and losing on the holiday season. Profitable email campaigns aren't just one-off emails.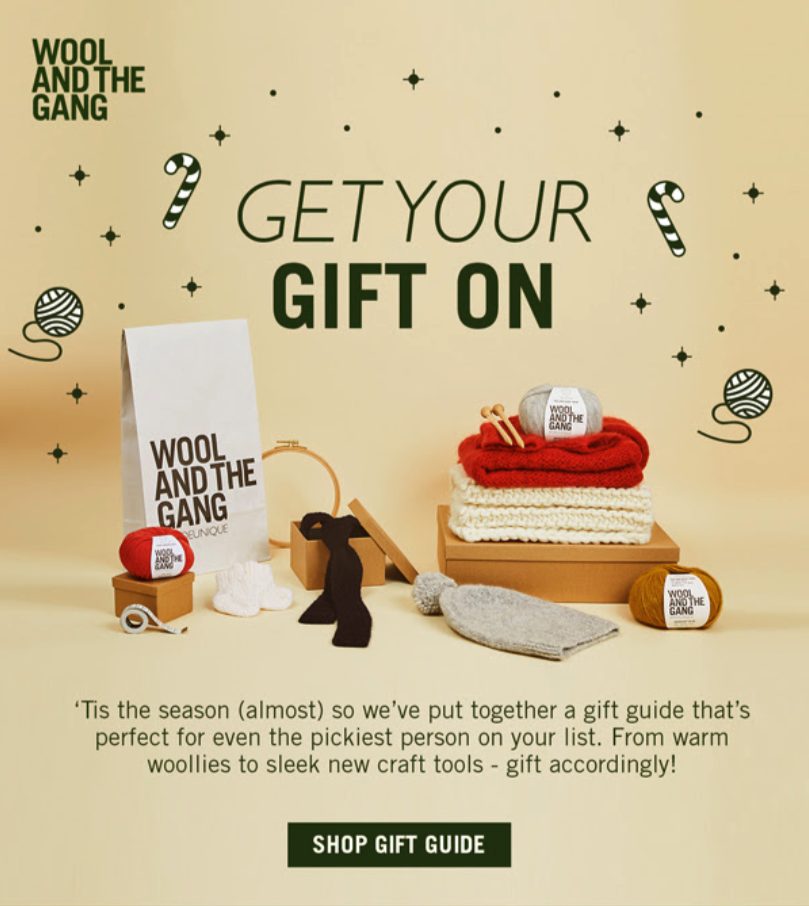 When you're crafting a holiday email campaign, here are some elements and designs you should consider before clicking "send":
Optimize your email for mobile devices: Around 53% of emails are opened on mobile devices. It means if you want to appeal to a majority of your subscribers, you have to optimize your emails for mobile devices. With a top email provider, email optimization is automatic.

Send multiple emails in one campaign: A good email campaign has timed or triggered emails that are sent to readers to keep their inbox full so your brand is at the top of your potential customer's mind.

Use interactive content: Subscribers love videos and GIFs. They are fun, engaging, and can increase click-through rates. Take the time to create fun videos and GIFs and include them in your email content.
*A/B test your emails: This is a best practice that marketers swear by. With Wishpond's marketing tools, you can A/B test nearly everything in an email. This includes subject lines, images, tone, copy, dynamic content, and more.

10. Add Gift Wrapping for Online Orders
During the holidays, customers prefer stores that offer gift wrapping. It saves them time, and it helps to make the holiday shopping process more comfortable.
Gift wrapping is also a great marketing tool to upsell and add-on products. You can also use it as a chance to remarket to them by leaving a note or reminding them of your referral marketing program after the holiday season is over.
Brands like Amazon and John's Crazy Socks have added gift wrapping to their holiday arsenal to drive holiday sales.
11. Give Customer Multiple Delivery Options & Speeds
Customers are usually very picky when it comes to delivery options, and during the holiday season, that times ten since it's mainly last-minute holiday shopping.
Forbes found that 82% of consumers say they are more likely to purchase from a brand with multiple delivery options.
Apart from free shipping, you can add express shipping or in-store pickup so that customers can have options during the holiday rush. Some customers are willing to pay extra for faster shipping, while others would rather save on shipping with an in-store pickup.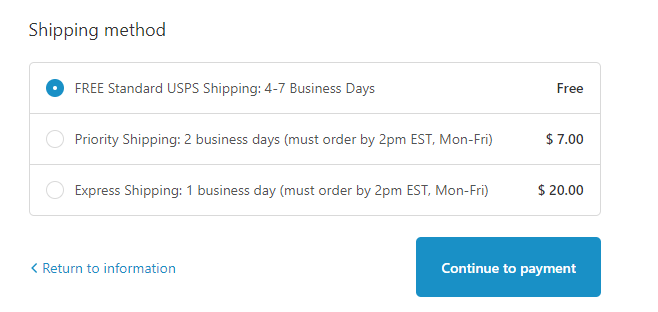 For more help on this, check out Practical eCommerce's guide on How to Offer Free Shipping without Going Broke.
12. Add the Holiday Spirit to Your Social Media Strategy
Don't forget to add a social media strategy to your holiday marketing campaign. Around 55% of consumers have bought something online after discovering it on social media.
This is a great motivator to tag your products on Instagram.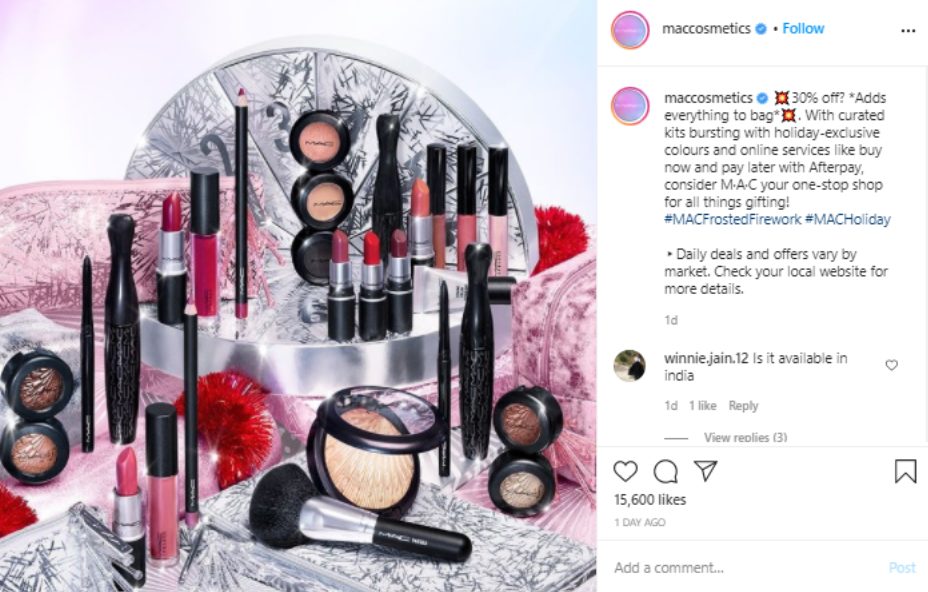 Summary
Creating campaigns and marketing strategies can be a hassle, but they pay off once the bustling holiday traffic starts making its way to your brick and mortar or online store. You'll be glad you invested the time to use them.
Here's a friendly recap of the best tips you need to master holiday marketing campaigns and sales:
Create Sales & Marketing Goals
Send Out Helpful Holiday Email Newsletters
Use Facebook & Instagram Retargeted Ads
Push Referral Marketing for Holiday Gifts
Offer a Deal with a Timed Pop-Up
Clean up Your Website for Mobile Shoppers and Visitors
Host a Holiday Contest or Giveaway
Create Geo-Location Ads with Google Ad Words
Create a Holiday Email Marketing Campaign
Add Gift Wrapping for Online Orders
Give Customer Multiple Delivery Options & Speeds
Add the Holiday Spirit to Your Social Media Strategy
My last bit of advice, don't forget to plan for both major and
social media holidays ahead of time so you can use it to boost sales.
Get the world's easiest marketing platform and the team to do it for you!
Book a free call to learn how you can get unparalleled support 24/7 with access to designers, ads specialists, content writers, and more for your brand.