7 New Website Design Tips for Ecommerce Stores to Try in 2021
Website design has a critical role to play in the success of an eCommerce store. Consumers can overlook even the world's best products if the design does not back up the presentation (or buying experience).
A great website design inspires visitors to take action, strengthening their trust in the brand and subsequently driving sales and customer loyalty.
This article is for any eCommerce store that wants to polish its website and get it ready for business in for the new year. The seven tips shared below won't disappoint:
1. Focus on Your Storytelling
Anyone can put together an eCommerce website and sell whatever they desire. However, not everyone can create a successful storyline around their product or service. Consumers are more likely to remember your eCommerce site if they feel you are honest and personal, and the best way to make them feel so is by storytelling.
Here is a fantastic example:
Bon Bon Bon, an artisanal chocolate-making company in Detroit, also runs an online store that is as creative and attractive as their chocolates. The website design is fun, and loud yet reinforces how fun and appealing their brand is!
Their "About" page beautifully captures the Bon Bon Bon philosophy.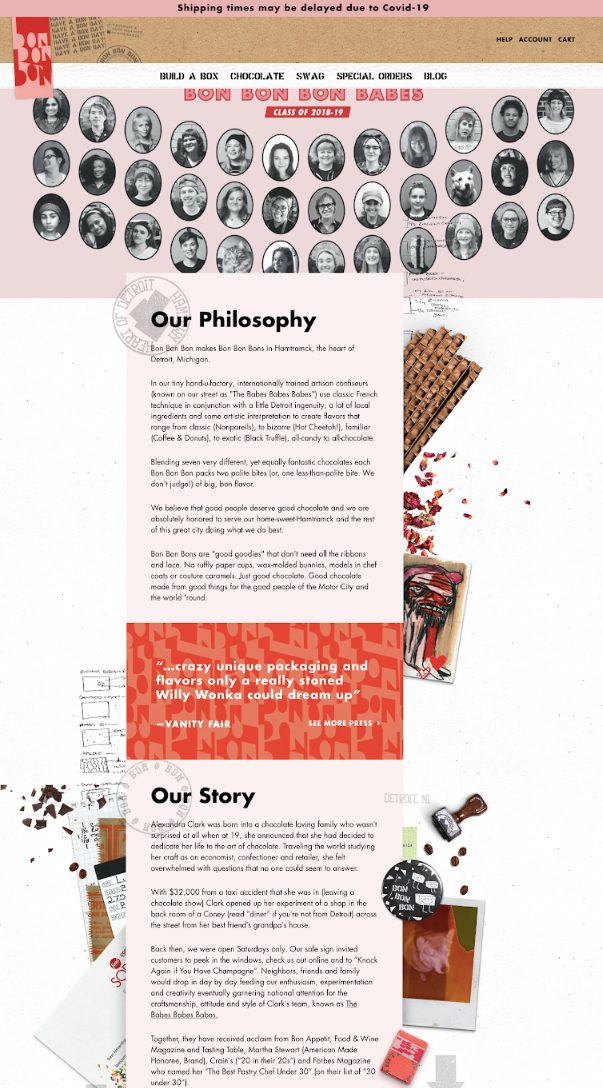 From the informal and humorous web copy that tells a tale to their aesthetic use of personal photos - it is hard for website visitors (along with chocolate aficionados) not to fall in love with Bon Bon Bon and the team responsible for the delicious offering.
So, while designing your website, ask yourself:
What made you offer your product or service?
How can your offering change lives?
Who is your target audience?
What is your company's long-term vision?
Once you answer these questions, you can effectively structure your eCommerce website design, and inspire your visitors and make them feel like a part of your vision (and journey) similar to how Bon Bon Bon does.
2. Use Colors to Your Advantage
Research states it takes not more than 90 seconds for a consumer to form an opinion about a product or service, and a large amount of that interaction - 62-90% - is determined by colors alone. However, choosing colors for your website is not about saying, "Yellow is my favorite color, so let us turn the site yellow!"
Your choice of colors has to depend on your product or service and the target customers. For instance, if you sell environmental products, the color beige and green will complement the sense of earthiness and nature.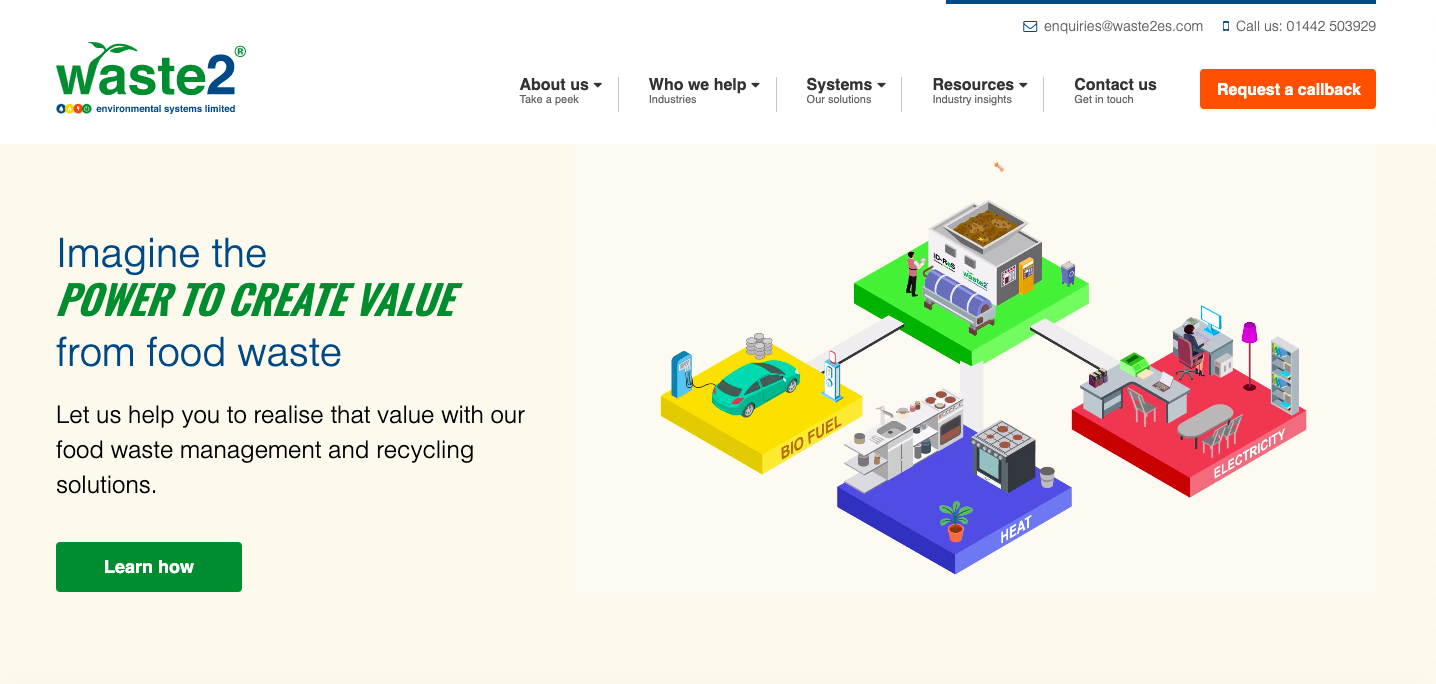 Similarly, have you ever noticed the abundance of blue in the financial sector? That is because blue is the color of credibility, trustworthiness, and security, which consumers want to feel when managing their money. PayPal and Citibank are prime examples.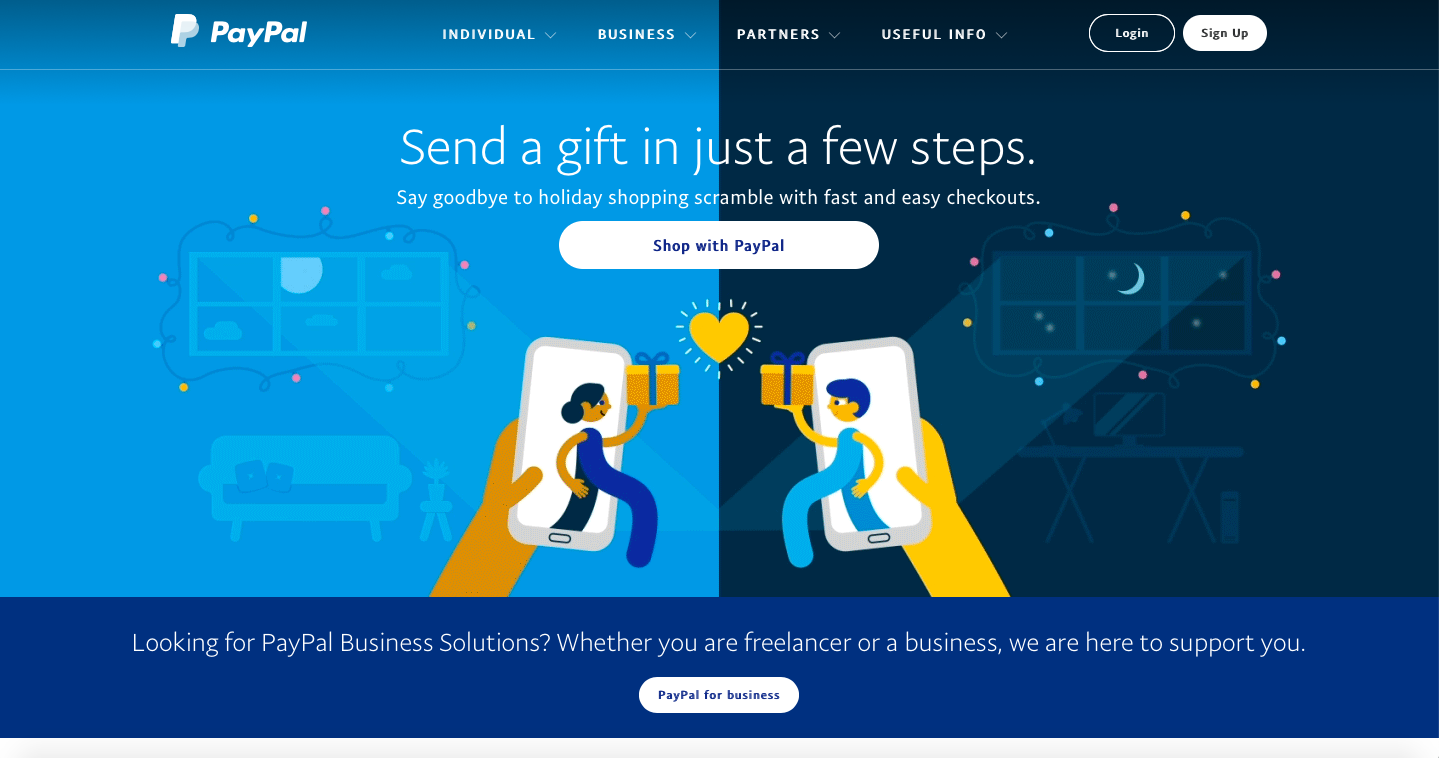 Different colors can inspire different emotions, feelings, and actions of people. Here is another example: if you want more visitors to make a purchase, color the "buy button" red.
The latter inspires feelings of excitement, desire, and passion - three driving factors behind spending money. A test run by Dmix found out that a red CTA button on the site can increase conversions by 34%. So, if you want to drive some serious sales on the site, you must use colors to your advantage.
Need help marketing your eCommerce store?
Book a free call to learn how our team of eCommerce experts can help you generate leads, boost traffic and drive MORE sales.
3. Ensure to Offer Great User Experience
Convenience is the biggest reason why consumers prefer shopping online. If your eCommerce website is hard to navigate, has a cumbersome checkout process, or a complicated search option, your visitors won't return.
It does not matter whether you want them to buy from you or take targeted action on the site (such as filling a contact form, adding items to the cart, or using the search bar); each step they have to take to complete a task on your website must flow from one point to another.
Shared below is a series of animated interactions in The Gourmet's web design concept. As you can see, the visitor can easily move through the website, choose different categories and products, and add items to the shopping cart.
If you want to make your eCommerce site convenient for your customers, here are a few changes you must make:
Your brand logo should be hyperlinked to your homepage and always remain visible, irrespective of how deep the visitor goes in your store.
Breadcrumbs must allow visitors to return to parent pages and expand the search field.
The search bar should also help them find a particular product or category easily.
If you need help drawing your navigation structure, use wireframing tools such as Sketch, Omnigraffle, and Photoshop.
4. Pay Attention to Website Accessibility
In addition to a smooth navigation process, your eCommerce site must meet accessibility requirements so that all consumers, including those differently-abled, can easily browse, read, and focus on the website's essential elements.
Having an eCommerce store that every consumer can browse through and interact with is necessary as it can then potentially lead to a larger target audience, better search rankings, and higher conversions.
Start with implementing user-friendly features such as:
Create a strong color contrast between backgrounds and text
Add focus indicators that pop up around the links when using keyboard navigation
Using labels and instructions with form fields
Insert alt-tags for images for more excellent readability
To ensure maximum level of web compliance, test your store by running aCe's ADA checker to test for elements which are not accessible.
Every customer is unique. Empathetic brands that care about their customer interest and preferences and have a reputation for being authentic and purpose-driven, grow 3X faster than their competitors.
5. Design Creative, Digital Interpretations of Products
The ability to touch and feel a product before purchasing it is essential to many consumers. However, that is not an option while shopping online. A Field Agent survey reported that product images significantly drive purchases for 83% of US shoppers, and just 35% of shoppers are influenced by video while researching for a product.
Therefore, getting professional images clicked of all your products (from multiple angles) will go a long way in building confidence and trust amongst your customers. Let us take an example: the Holstee brand is colorful and fun.
Although you may find its product pages simple, it is not so. Once you go below the fold, you will find more photos, videos, and options to learn more about the product, which further helps the visitor make a decision.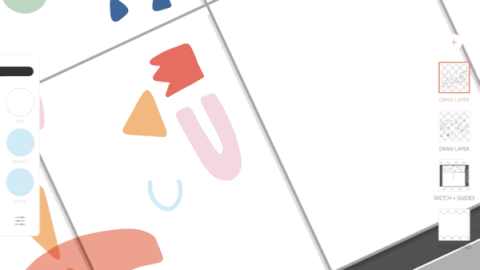 Another example is that of the online jewelry retailer Alex and Ani, which showcases all of their products with up-close high-resolution images so that the potential buyers can see every part of their jewelry in detail.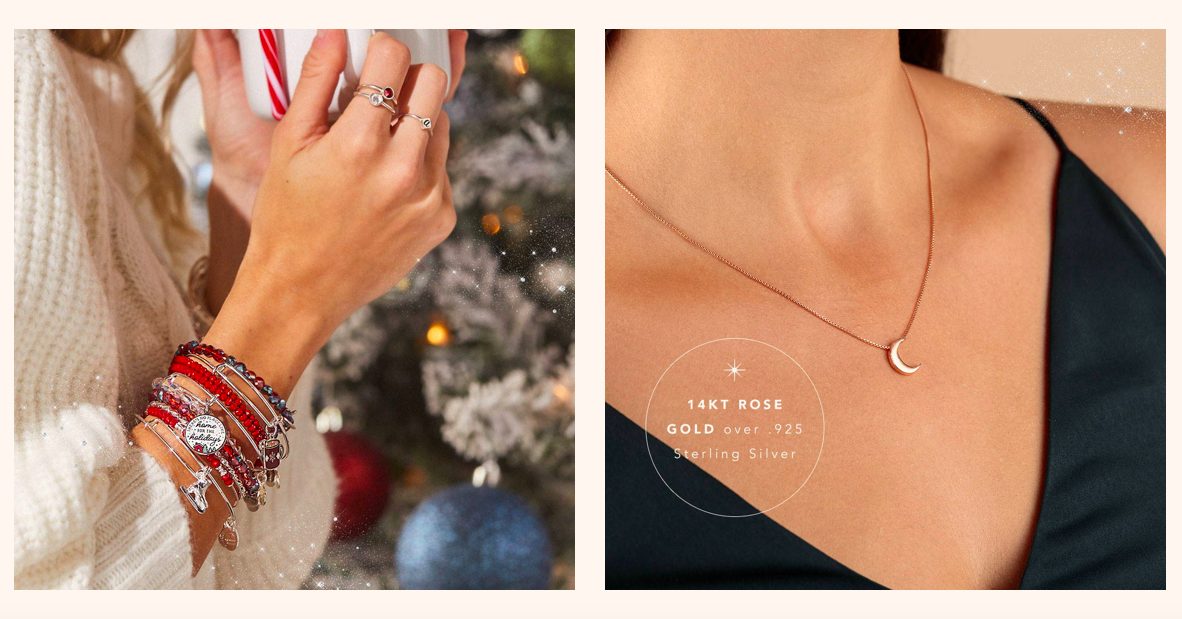 They also display their bracelets and bangles, paired with different outfits, to inspire style ideas for various occasions. Alex and Ani's product imagery evokes emotion and promotes the brand mission. The key is to be creative about how you can showcase your product.
6. Boost Your UI/UX Design With Formatted Product Descriptions
You could spend days writing lengthy product descriptions for your eCommerce site. But the truth is website visitors read only 20% of the text on any given web page. Instead of reading the copy word-for-word, they skim through the page, focusing only on the vital information.
Therefore, write your product copies in bullet points and use different font sizes and a short paragraph to make them easy-to-scan. Outdoor gear seller Patagonia does a fantastic job with their product descriptions.

The product name is right at the top in bold. The story and highlights of the product are put into a short paragraph. The specifications are in bullet points. There are also enough images of the product for the visitor to make an informed decision. Finally, remember to proofread to make sure that there are no errors in your text before you publish it
7. Prioritize eCommerce Security
The sophistication and frequency of cyberattacks have increased manifold in recent years. It is, therefore, important for your website to secure your customers' personal and payment information. An SSL-certificate from a reputed vendor is a must-have.
Your website visitors will typically look for the green lock and the HTTPS sign on the address bar before they input their payment details to complete the transaction. Therefore, put their minds at ease by adding an "SSL secure shopping" icon to the shopping cart page.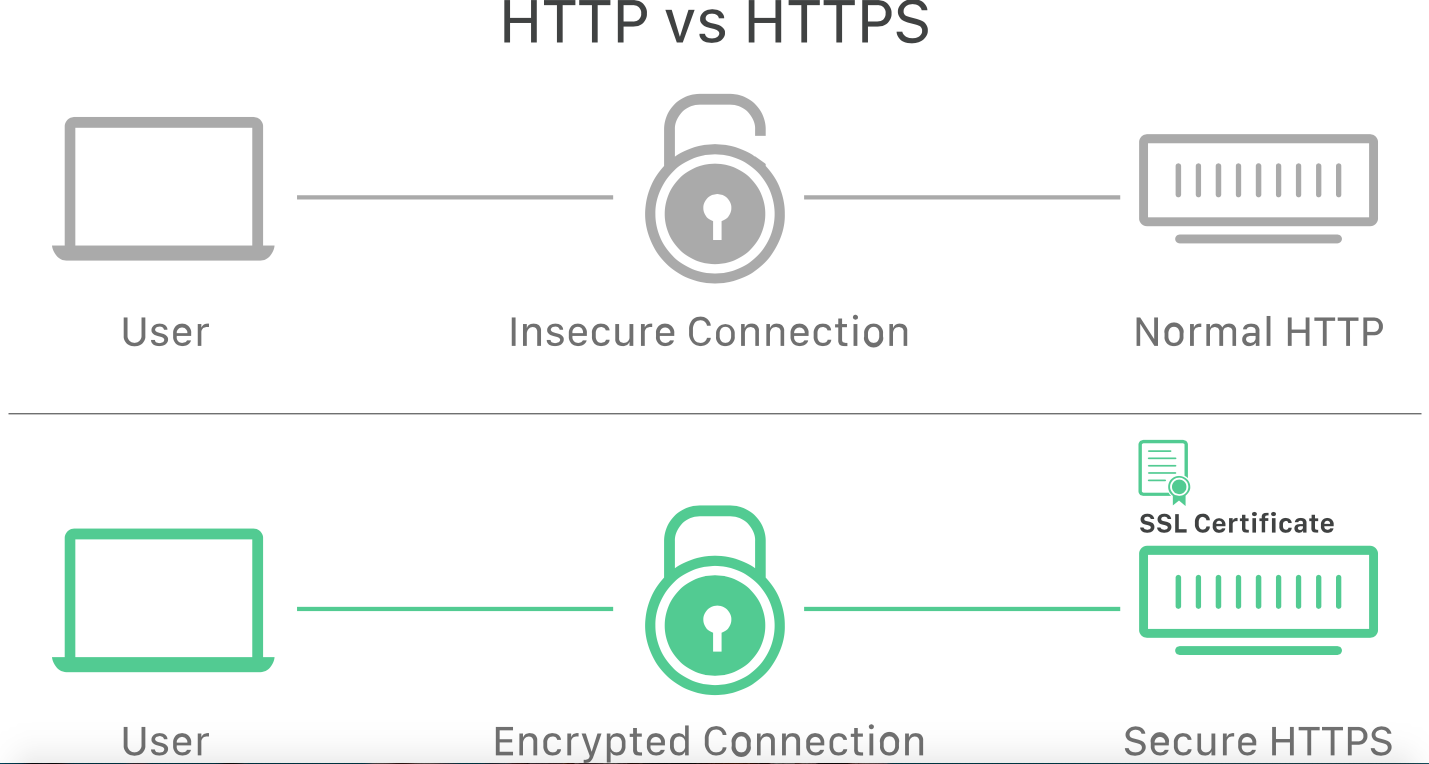 Other things to include on your website are two-factor authentication (e.g., fingerprint, OTP, security question), a firewall to block unauthorized site traffic, and a privacy policy link in the footer that clearly explains that you do not share the customer with third-party sites.
You can also boost your eCommerce store's credibility by displaying security badges on the website. Research shows that 76% of respondents will not buy from a site if they don't recognize the security badges. Therefore, go with the most trusted companies, such as McAfee, PayPal, TRUSTe, and Verisign.
Summary
Your eCommerce website offers you the perfect opportunity to build a brand, connect with target customers and sell products or services that add value to their lives - but only if you have got a website design that caters to the preferences of all kinds of customers.
Therefore, take a moment to review your store and identify areas where it can improve and offer an enhanced customer experience. Once you have done that, be ready to:
Focus on your storytelling

Use colors to your advantage

Ensure a great search and navigation experience

Pay attention to website accessibility

Creative, digital interpretations of products

Boost your UI/UX design with formatted product descriptions

Prioritize eCommerce security
These tips are designed to give your eCommerce website an edge and boost sales. So, what are you waiting for? Do not waste a minute and get to work!
About the Author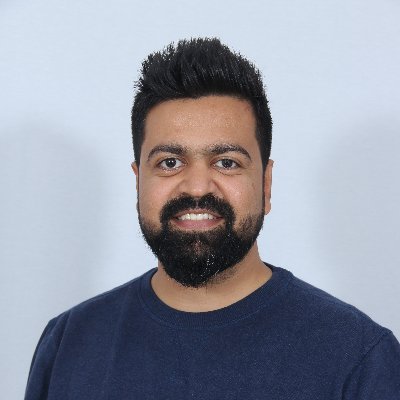 Pratik Dholakiya is the Founder of Growfusely, a content marketing agency specializing in content & data-driven SEO. He regularly speaks at various conferences about SEO, Content Marketing, Entrepreneurship, and Digital PR. Get in touch with him on Twitter.