10 Easy (And Fast) Ways to Get More Backlinks in 2021
High-quality backlinks are one of the most essential ranking factors when it comes to SEO. When search engines see a website link to your site, it helps you build authority. In link building, you want to get backlinks from authoritative sites. These are better quality backlinks, which help your site rank higher and gain more organic traffic.
Seems pretty straightforward, right? It is, but getting more backlinks to improve search engine rankings can be a challenge that many new businesses face. If you have just started your website, then you might not know where to start getting these referring domains.
To increase your domain authority and get more backlinks to your site, there are a few simple processes you can follow. Check out these simple tips to get backlinks to help you rise to the top of Google search results.
Understanding the Importance of High-Quality Backlinks
Before we dive into link-building tactics, let's gather a quick understanding of what link building is, and why it is important for your website to get more backlinks.
Quite simply, backlinks are when one website publishes a link that goes to another website. Backlinks are generally found in blog posts, as references to a specific topic. If a site backlinks to your website, search engines will see this as your website providing a level of authority on the topic discussed. This will help your website to rank higher on Google search results pages.
The aim is to get backlinks from high-authority sites. These are what we mean when we talk about high-quality backlinks. If a website that is a well trusted, recognized industry authority links to your site, your site should gain more authority.
A link-building strategy is important for effective SEO. If you can get more backlinks to your website, you will see a big difference in where your site ranks on search engine results pages.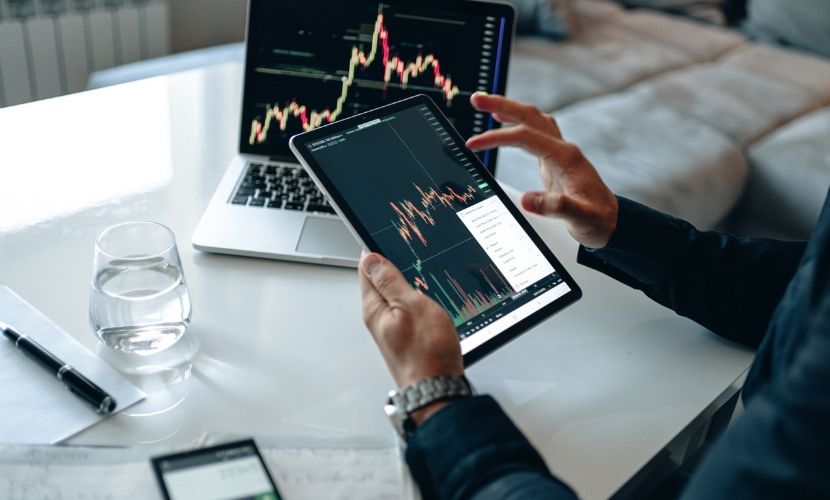 How to Get More Backlinks - 10 Easy Strategies
As soon as you understand the importance of SEO, you will need to start implementing a strong link-building strategy. Many new businesses are intimidated or a little bit lost at this idea but getting backlinks doesn't have to be complicated. Here are some great tactics to get more backlinks for your website.
Start Guest Blogging
The process of guest posting is a really effective way of taking advantage of other businesses audiences. Guest blogging lets you publish content on a completely new platform that a whole new set of readers will see. This can help you to send backlinks back to your own website, as well as advertise your business to a new audience.
Guest posting is one of the best link-building strategies to help you get backlinks quickly. Not only this, but guest posting also helps to develop stronger relationships with other businesses, and grow your reputation online.
When you start guest posting, you will, of course, need to find the right site to write a blog post for. Luckily, loads of high-quality websites accept guest posts these days. Just make sure that the blog post you send still relates to your business and your target audience. The website you do guest blogging with needs to be relevant for your brand. If the site focuses on a completely different industry from yours, then you won't end up appealing to their readers.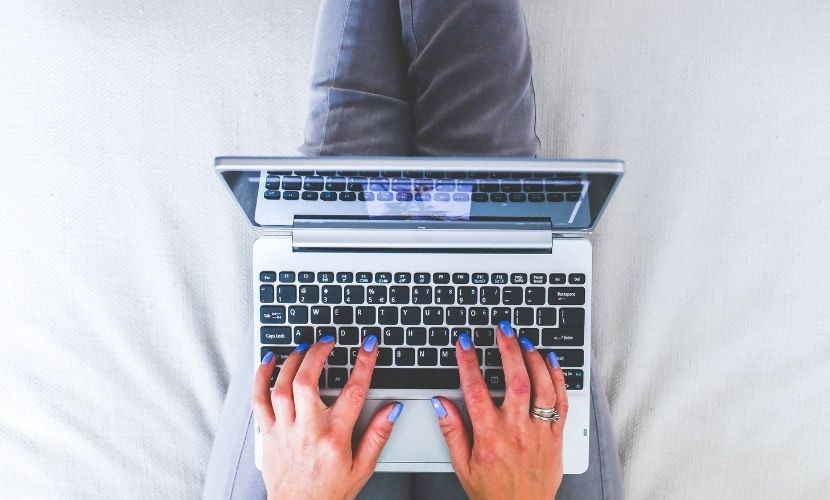 Reporting and Fixing Broken Links
You can use a broken link-building strategy to get excellent one-way backlinks without too much effort. The aim is to find broken links on other websites and contact their webmaster. Point out these broken links to the webmaster, and recommend inserting a link to your website as a replacement. You should recommend other websites too so that you dont sound too greedy, but make sure that you also push your own.
Running a broken link-building strategy won't cost you anything, and it shouldn't take up too much time or effort. There is also a good chance that the webmaster will replace their broken link with yours because you are doing them a favor by pointing out their broken link. It's a win-win situation.
Once you have found broken links in your niche that can relate to your website, point them out very specifically and send helpful information through to the webmaster to help them fix the broken link. Sure, they won't replace broken links with your website every time, but if you do this process enough you can get backlinks fairly quickly without much hassle.

Promote Your Content Effectively
This one may seem obvious, but it has a huge effect on your link building and search engine rankings. Once you've created great content, and have a quality website to offer your niche, you will need to promote it to the right audience. Link building only happens if other websites are aware of your website, and promoting your content is necessary for this to happen.
Impactful digital marketing strategies, such as well-targeted email marketing campaigns and social media marketing, will help to get your content out there to the right people. If you target the right audience and they like what they see, they might end up sending backlinks your way from their websites. You could run automated marketing campaigns that always send out your content to your leads who are interested in your field.
Promotions can also be done by reaching out to other websites that might find your content useful and introducing your website to them. If bloggers post regular content within your area of expertise, send them over some pages from your site. Dont be too salesy here, just offer them useful information. This could result in them adding backlinks to your website in their upcoming posts.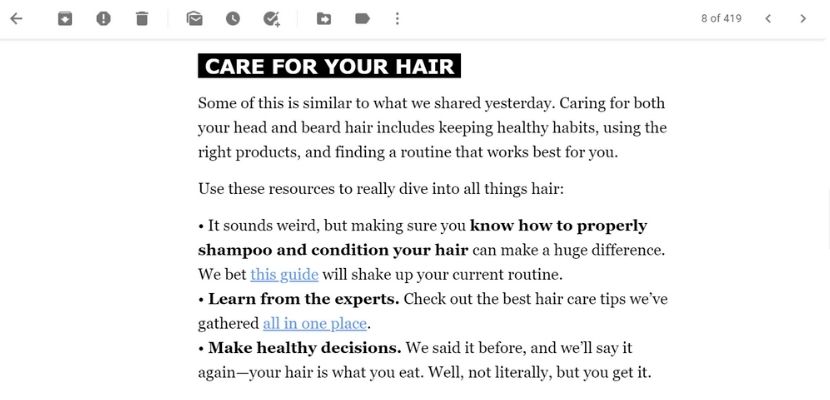 Create Skyscraper Content
If you want to get backlinks on a large scale (and lots of backlinks too), then skyscraper content can make a big impact. A quality skyscraper article will help you gather a lot of attention from high authority sites, and it is an effective way of building links over a long period of time.
To build a skyscraper article, look for content on a specific topic in your industry that performs well. Just Google the topic, and look for the best-ranking article. Your goal is to find pages that are ranking well but aren't actually that impressive in terms of their information.
Once you have found a topic, start to create your own article that is significantly better. For example, if the top-ranking article offers 10 tips, you should offer 20. Find more information, find more useful information, and create the ultimate resource on a certain topic. This is also a good idea for a content upgrade.
This certainly isn't quick or easy to do, but if you do it right, it really works. If your skyscraper content is the best in its field, many high-authority sites will likely use it as a resource. Skyscraper content also tends to say relevant for a long period of time, so you should hold your position as a relevant authority for some time.
When putting together skyscraper content, make sure that your content is helpful and useful. Your aim isn't necessarily to be very salesy or push your brand too much, it's more to help you become a total authority on the topic. This will help you gain more interest, gather more backlinks, and improve your search engine rankings.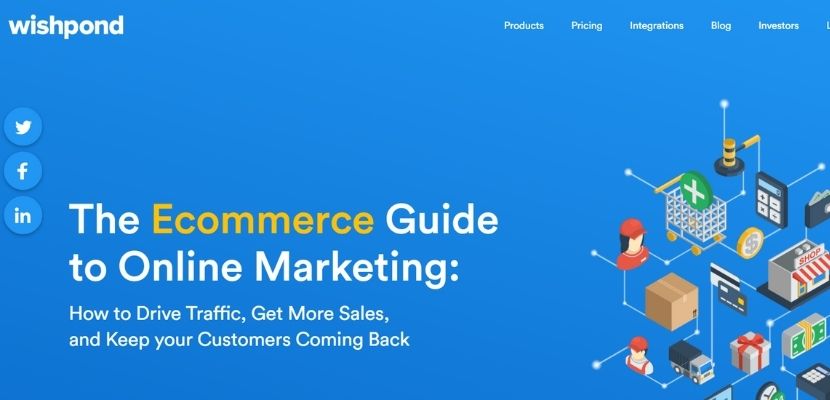 Internal Linking
Creating enough of the right internal links in your blog can help you gather more backlinks too. Simply use your blog posts to link to different pages across your website. Just make sure that you use appropriate anchor text.
Internal linking to different pages will improve the user experience on your site, making it easier to navigate between landing pages and explore your different web pages. A consistently good internal linking structure can ultimately result in more backlinks from other sites.
Publishing Infographics
If you're looking for more website traffic, a good infographic can go a long way. Infographics are easy to share and easy to use as a resource. If you create interesting, valuable infographics, there's a great chance that many other websites will want to use them as a reference, which will help you get backlinks.
If you have the design skills available, then creating an infographic is actually a pretty easy process. You just need to gather the right information and find a simple way of presenting this that is helpful, interesting, and easy to digest. Using infographics for backlinks can make a big impact, and the right infographics should also help with link building for a long time.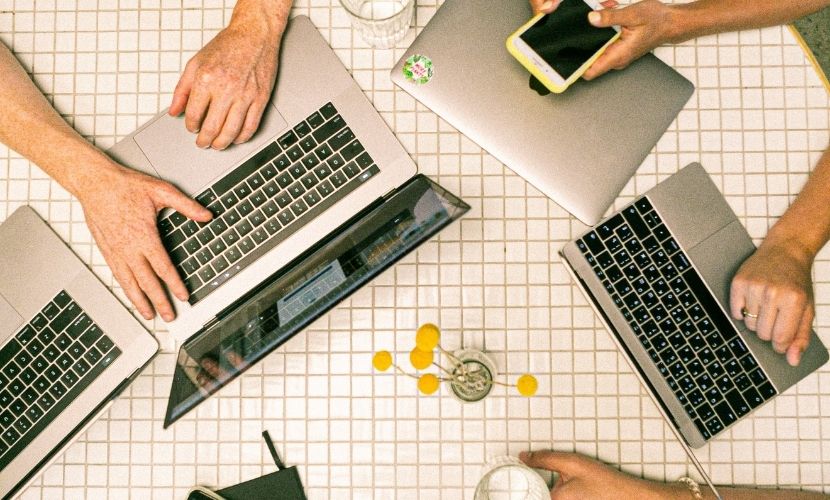 Reach Out to Resource Pages
If you can get your content on the right resource pages, then your link-building strategy will certainly take off. The trick is to find the right relevant resource pages in your niche that are worthwhile and relate to your content. Resource pages are a dream when it comes to creating backlinks for your website because these are dedicated pages for linking to useful sites within your topic.
Once you have found the right resource page, simply reach out to them and send through your own article as a reference and explain why they should include it in their resource page. Backlinks from a high authority resource page can result in loads of traffic, as well as many more backlinks.
Follow Your Competitors
Keeping a close eye on your competitors' link-building strategies can be a really useful approach for enhancing your own link-building strategy. Narrow down your main competition, and keep a regular watch on what they are doing to generate more traffic. Sign up for their email marketing list and see what link-building tactics they might be implementing.
You may notice them posting on other websites as guest bloggers, or attracting backlinks from certain sites that would also work well for you. If your competitors are getting good backlinks from certain websites, then you can do the same. Spy on their techniques and see if you can follow a similar approach to get backlinks for your own site.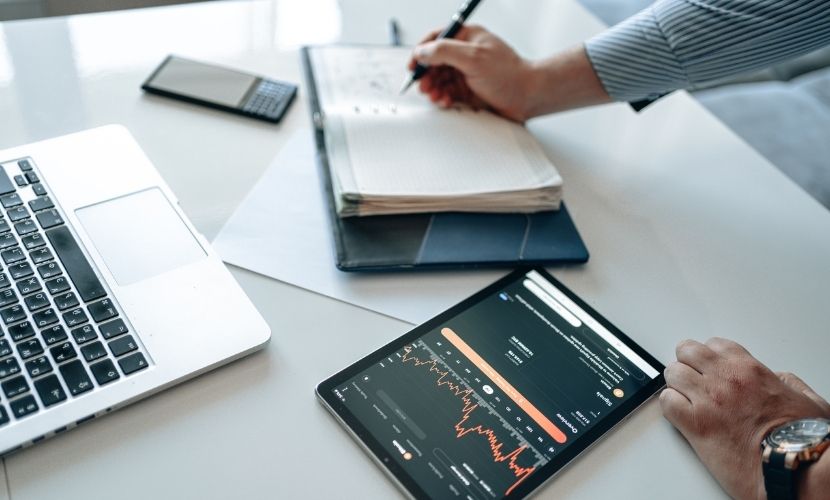 Get Backlinks From Mentions
This one's easy, and it works most of the time. All you need to do is look for websites that mention your brand without including a link, and ask them to link back to your website when they mention it. Simple.
When your brand gets a mention, the site mentioning you already wants to talk about you and clearly likes what you're doing, so there's a good chance they will add in backlinks over your name.
Once you have located these brand mentions that are unlinked, just send the site owner a friendly email requesting they add backlinks where they mentioned you. This can help them increase the value of their content, and it can help you to gather more backlinks and rank better on search engines.
Unfortunately, being mentioned by websites in this way doesn't happen too often. It's helpful to just monitor this over time, and when these mentions do appear, you can use them to quickly grow your backlinks.

Create the Right 'Ultimate Guide'
When you see articles titled "The Ultimate Guide to…" you may think it's an overused or cliched term, but these guides can be serious link magnets. You just need to make sure that your ultimate guide is visible in the search engine results, and that it covers the right topic.
Start by running a Google search on certain topics and keywords. When you come across results pages with no ultimate guides ranking, create one yourself. Amongst things like "How to" articles, your complete guide will likely be seen as a more useful resource, and attract more backlinks.
If your guide is of a high enough quality, and it offers plenty of genuinely useful information, it should gather the right types of backlinks. Many websites will link back to your guide. They are also great for being shared on social media.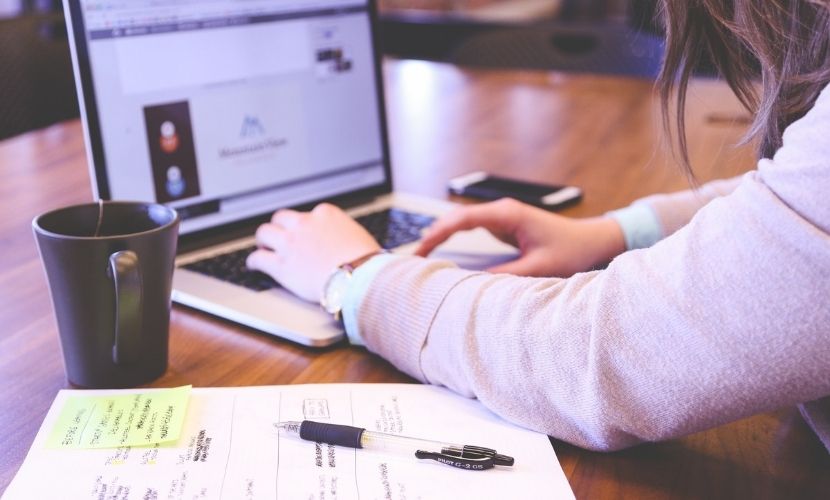 Conclusion
Backlinks make up a vital part of SEO, and they play a big role in your domain authority. The more referring domains you can get pointing backlinks towards you, the higher you will rise in search results pages.
Getting links is not actually that tough, and it will offer your website loads of long-term value. Backlinks are something that you should never forget about in your digital marketing strategy, and as you get more websites that link back to you, you will see a serious rise in popularity.
Follow the easy steps above on getting links, and you will realize that getting backlinks doesn't have to be such a tough process at all. As you get more backlinks, you will soon see the impact that they make.
Related Content