20 Best Local Marketing Strategies and Tips to Reach Your Customers
Local marketing is all about connecting with the right customers in your specific area. We've got so many different options when it comes to running marketing campaigns. The thing is, they don't always apply to local businesses.
With the right tactics, reaching your customers doesn't have to be difficult. Follow this complete guide on local marketing to learn the most effective ideas and strategies for marketing local businesses. Powerful local marketing is easy if you know where to focus.
Let's get started!
What is Local Marketing?
Marketing local businesses is very different from marketing any other kind of business. Local marketing is focused on reaching a very specific community. The goal of local marketing is to attract customers within a dedicated local area. This is the physical location that the business covers.
When you look for marketing advice, most of the guides you find will be focused on global marketing. This applies to businesses that have a bigger reach and can target a broader market. However, local marketing is very different. It needs to be far more specific and focused.
Local marketing is generally focused on brick-and-mortar stores. This is because these businesses have a limited reach of target customers. If your business has a physical location, then it will need to pay attention to local marketing, which is also known as neighborhood marketing.
Location-based marketing ensures your business reaches the right target customers. Yes, it would be amazing if your local bakery has millions of Instagram followers, but this doesn't mean that any of these followers will actually become customers. Instead, local marketing focuses on the small local community that will be able to realistically end up in your business location.
Why is Local Marketing so Important?
Business owners need to have very clear marketing strategies in place to reach their goals. When it comes to most small businesses, getting local marketing right is one of the most important things to achieve first.
Most potential customers for local small businesses come from foot traffic, word of mouth, and online searches. Business owners need to make sure that their small business is performing at an optimal level for these areas.
For example, let's say you own a sushi restaurant. If I happen to be in your neighborhood, and I'm craving sushi, I'll probably go to Google and search for something like "sushi" or "sushi near me". The top search results with the best reviews will be my destination. Notice, that if you Google "sushi", the top search results are all local businesses. This is a good example of how powerful the right local marketing tactics can be.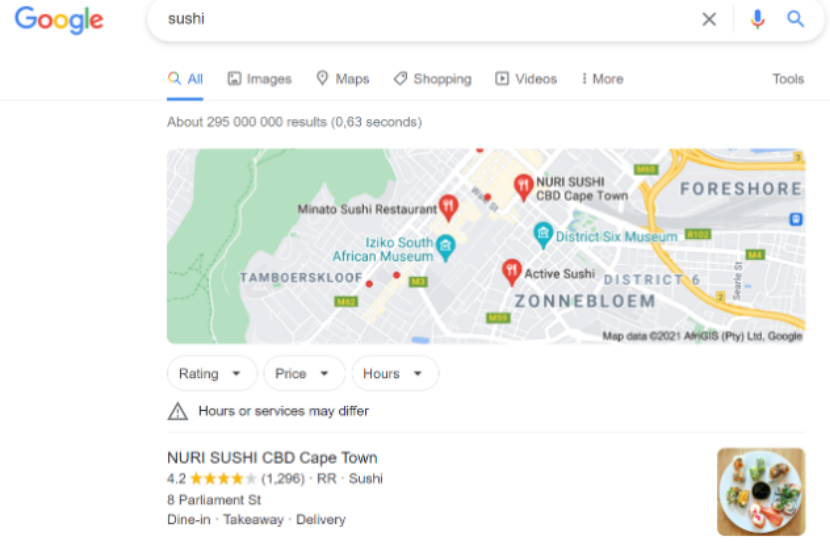 Local businesses are often very competitive. There are only so many local customers in a certain area, so local businesses need to win them over. If your business is not focused on effective local marketing strategies, then it will quickly lose customers to the competition.
No matter what type of business or industry you're in, getting local marketing right is essential for success if you rely on customers that are specific to the area.


Start By Understanding Your Customers
Before you start developing local marketing strategies, you need to gain important local insights. Local businesses need to first understand their customers, and what types of relevant local customers they will be able to attract. Understanding your customers is important for any marketing campaign, but this is especially true when it comes to local businesses.
This is because you need to target very specific customers in your local area. Knowing how customers find your business, and why they will choose you is essential.
While there are various approaches to take in local marketing, it all comes down to two factors. Customers can either find your business through inbound or outbound marketing.
Inbound marketing includes things like local SEO or social media, where customers find you online. Outbound marketing includes things like being present at local events or running display ads, where you can reach out to find new customers.
20 Most Effective Local Marketing Strategies to Focus On
When developing your local marketing strategy, certain areas are proven to bring in the best results. Here are 20 of the most powerful local marketing strategies that you should be focusing on. Feel free to combine these different strategies to achieve better results.
1. Focus on Local SEO
One of the most important parts of your local marketing strategy is local search engine optimization (SEO). Staying on top of the local search results is a must if your small business wants to attract as many customers as possible from Google. To win at local SEO, you will need to be targeting the right search terms and keywords that are locally relevant. Google Trends could be a helpful tool for this.
Understand which local search terms and keywords are popular in your area, and your niche. This is important for knowing how to optimize your website for better search results.
When it comes to search engine optimization, you also need to make sure that your pages are following local SEO best practices. For example, if you're a plumber that offers services in Vancouver, you will want to target "plumber Vancouver" instead of just "plumber" on your web pages. This is what your customers will be searching for.
Focus on creating quality content that's always locally relevant. This will help you to build up your site as a local authority within your niche.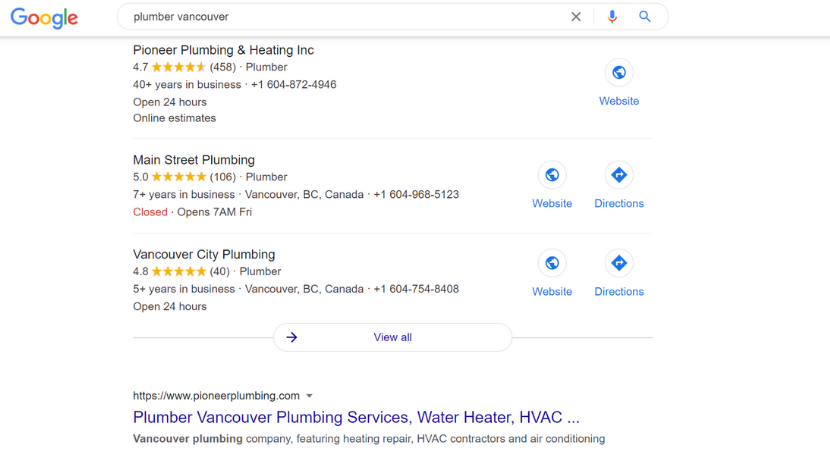 2. Optimize Your Google My Business Account
Your Google My Business (GMB) account plays a massive role in your local search engine performance. This is Google's business directory. If you want to appear in local search results, then you need to have a strong Google My Business profile. This will improve your visibility, but it will also help customers find your business address, phone number, website, and any other relevant details to help them become customers.
Make sure that all information in your GMB profile is fully up to date. Having consistent information about your business on your GMB profile, website, and any other online listings is important. Make sure that your business category, and secondary categories, are all relevant.
Here are a few essential areas that any type of business must have up to date:
Business address
Business website
Phone number
Email address
Opening hours
Photos of your business
You can then customize your GMB account with special features and attributes. For example, restaurants can upload menus, small businesses can upload product catalogs, and hotels could list their amenities. Make sure that your business is listed under the correct category (you can choose up to 10 categories) to access the relevant features.
Your business should also add any other relevant attributes from the general list of attributes available. This includes things like free wifi, wheelchair access, gift-wrapping services, and so on.
You can add these features by navigating to Info then Add Attribute. Here you will find a list of possible attributes that you can select from.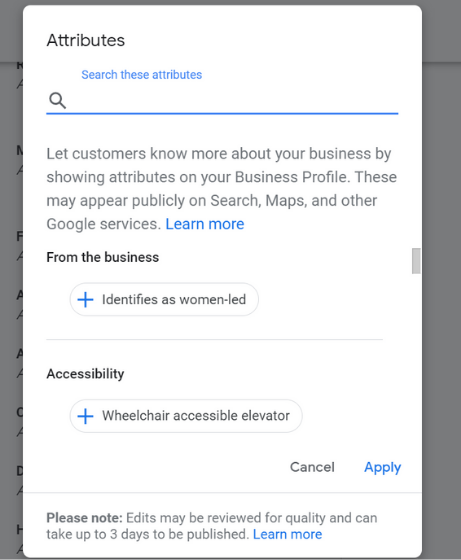 The more information you add to your GMB account, the better. This will offer more useful information to customers, giving them more reason to choose your local business.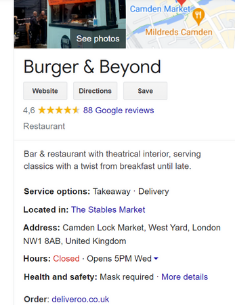 3. Increase Your Citations on Local Directories
A citation, also known as a NAP in digital marketing, stands for Name, Address, Phone number. The more citations your business has online, the authority you will earn from Google when it comes to your local area.
You can get more NAP listings through local directories in your area. With each citation on these directories, your business information needs to be correct and up to date.
Search for these directories online through simple terms like "business directory Vancouver" and find all of the relevant business listing websites. If your business listing is not present, then contact the website and request to add your business. If your business is listed, make sure that the business name, address, phone number, and any other details are correct.
This tactic is also useful for seeing where your competitors are listed. It's also worth looking through any popular business directory sites, such as Tripadvisor or Yelp to make sure your business name is present.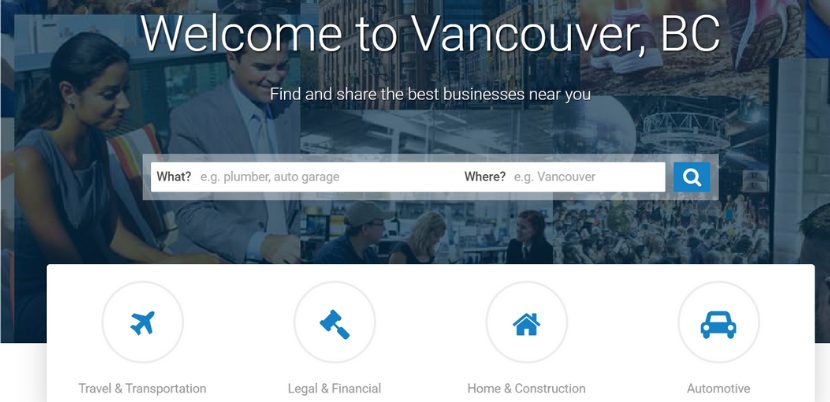 4. Run Social Media Contests and Giveaways
Never underestimate the power of a social media giveaway. This is a great opportunity for your local business to attract a wider audience and gain more interest. You can restrict your giveaway to a strict geographical location, and promote it through localized ads and social media promotions.
A successful giveaway will improve brand awareness, increase your social media following, engagement, and bring more customers into your store. You could run contests that incentivize referrals, or contests that boost social proof and user-generated content.
Interested in running a social media giveaway for your business? Get in touch with us to see how we can put together a high-performing campaign for you.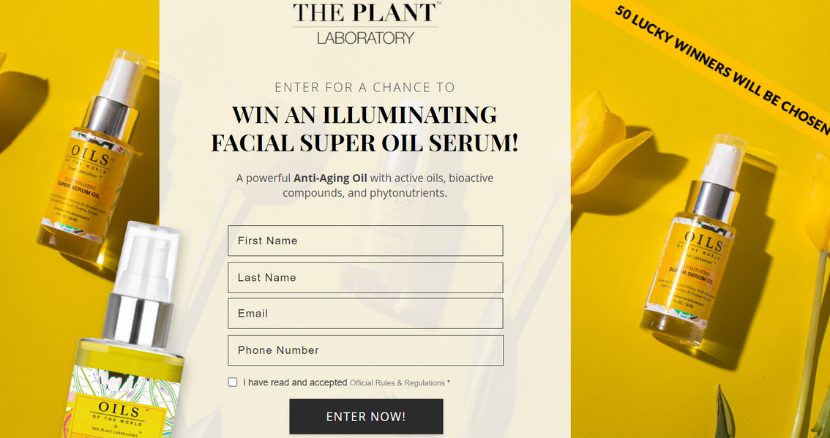 5. Make Sure Your Website is Mobile-Friendly
Most of your website traffic will come from mobile users, and most of these mobile users are more likely to get in touch with your local business if your site offers a good mobile experience. A mobile-friendly website will make a major difference to the number of potential customers who end up choosing your business.
Imagine somebody walking through your neighborhood for the first time, desperate for a cup of coffee. They search for coffee shops on their phone and tap on your website. If your site quickly and easily shows all of the information they need, they will head straight for your doors. If they tap on your website, and the page doesn't load properly for their screen, they will close your website and go to your competitor.
Go to your website on your phone and try to make a booking or buy a product. If you can't do it, then your customers can't either. An easy solution is to just use a landing page and optimize this for mobile. With a landing page tool like Wishpond, you can easily create landing pages that are optimized for mobile with a single click. This will ensure your customers get a great mobile experience.


6. Make Your Web Content Relevant to Your Area
To attract a local audience, you will need to have a localized website. Small businesses need to make sure that their websites are full of content that relates to their area. This can be achieved by including local terms on your website, mentioning your location, and optimizing your homepage for the right area-specific keyword.
You could use your blog to talk about local places and news. Mention any local awards, achievements, or events. If you're a gym, don't just say "Fully equipped gym" on your homepage. Rather say "The best-equipped gym in Smallville".
The trick to local marketing is to fully engage with your community and be an active voice in the community. For example, a great real estate marketing tip is to publish blog posts on life in certain neighborhoods to provide a bigger picture of the community.


7. Create Location-Specific Landing Pages
If your business has various locations, create different landing pages for each location and optimize them for location-specific keywords and terms. You should also create a landing page for each service you offer, and make sure to localize each of these pages too. This will help you to get more high-quality traffic. When it comes to local marketing, most businesses don't have enough landing pages.


8. Focus on Local Paid Advertising
Paid advertising is an excellent way to target a specific local community. You can run ads based on location, and optimize these ads with the right keywords. Your Google ads should focus on your direct intent keywords ("Plumber Vancouver" for example). When someone searches "plumber near me" your ad could appear on top. By including your location in your listings, and adding location data when setting up your ads, you will be able to target a very specific reach of local customers.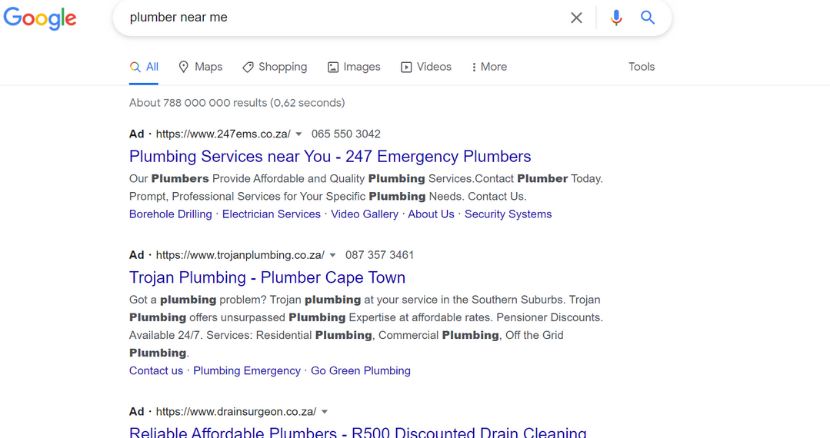 9. Run Hyperlocal Social Media Ads
Paid ads on social media offer some of the best opportunities to target a specific city or area. Facebook is one of the best platforms to do this. You can run Hyperlocal, or local awareness, ads that target a seriously specific local area. This could be limited to your dedicated ZIP code. These ads also allow you to refine your target audience for maximum ROI.
Go to your Ads Manager on your Facebook business account, click on Create Ad, and choose Reach People Near Your Business or Local Awareness. Then you add in your business address, and you will see a map outlining a radius that your advertising will reach. You can customize this radius so that it reaches your exact target audience.
This allows you to set your ads to a very specific location, and personalize these ads for a specific audience. You can further refine who the ad reaches by selecting your audience. For example, you can choose between people who live in that location, people who travel to and within a location, or everyone in that location.
Let's say your coffee shop runs an early bird special. If you run a hyperlocal ad promoting this special to everyone in your location, you will be able to reach the exact audience who would visit your coffee shop. This will result in far better ROAS because your ad has been seen by potential customers only, instead of people who live far away from your coffee shop and wouldn't be interested in your special.
10. Stick to the Right Social Media Channels
We've got so many different options when it comes to social media marketing. A lot of marketing guides will tell you to experiment with different social media platforms, get on TikTok, and try a whole range of different ad platforms. Sure, this could offer great results if done properly. However, when it comes to local marketing, keeping it simple is often the best approach.
Choose social media channels that best match your business, and focus on these. Start by mastering one or two channels, and then think of branching out.
For example, local restaurants do well from visual platforms like Instagram, while local B2Bs will find more success on LinkedIn. There's no need to cover all of the available marketing channels. Rather, find the best matched to your business and do them well.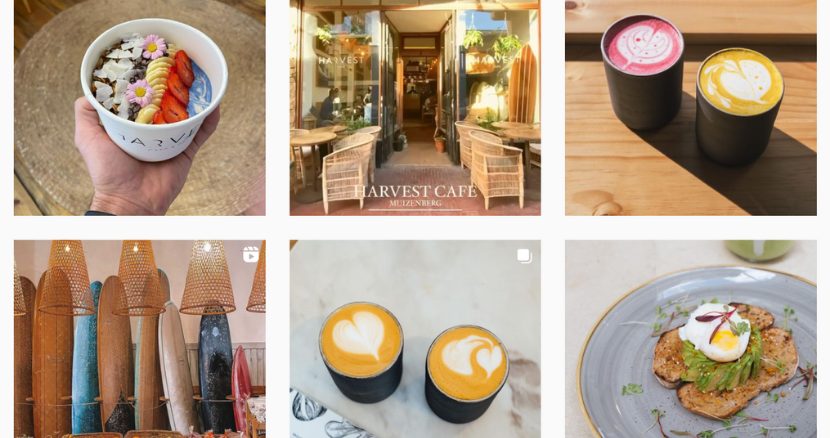 11. Use Email Marketing to Build Relationships With Your Community
Local marketing relies on building strong relationships with your community. Email marketing is a great way to stay in touch with customers and keep them updated about your small business. Email is a perfect marketing strategy for local businesses, because it allows you to offer leads and customers plenty of valuable promotions, information, and content to keep them interested in your business.
Use your email marketing software to send out regular newsletters, coupons, promotions, and more. Besides just sending emails about your business, you can also use email marketing to share relevant community news and stories. This will help to build up your local appeal.
Check out Wishpond's Email Marketing tool that allows you to automatically send customized and personalized email campaigns.
12. Focus on Local Social Media
Social media platforms may be global, but you can use them to connect with local customers effectively. To do this, you will need to make your social media profile very location-specific.
Some best practices include setting a location on your profile, tagging your location in your post, using location-specific hashtags, and interacting and engaging with other local businesses. Sharing or posting about local news and topics is always a good idea.
We also recommend joining local community groups and promoting your business here. This offers a great opportunity to connect with your customers and find any potential pain points they might have in the community (which you can offer a solution to).

Something as simple as including your location/delivery locations in your bio can go a long way when it comes to local social media marketing.
13. Encourage Customers to Leave Reviews
When a potential customer is looking for a local business on a search engine, they will look for reviews. Online reviews play a big role in attracting new customers and keeping your business at the top of local SEO. Positive reviews help to build authority and trust around your business.
Encourage your customers to leave honest reviews on review sites like Tripadvisor or Google. If you are the best-rated restaurant on Tripadvisor in your area, then you will certainly attract a bigger local audience.
Simply ask customers to leave a review once they have left your business. You could do this via email marketing, offering an incentive for a review, or by simply writing "please leave a review" on their bill.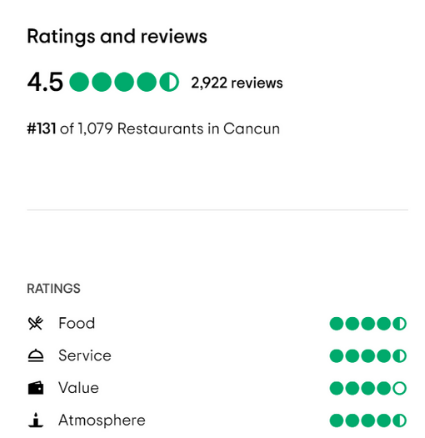 14. Become Active in Your Community
If you want to stand out in your location, then you'll need to be an active part of your community. Join community events (or host community events), reach out to local organizations, and see how you can help your community with your products or services.
Maybe you could help out a local non-profit or school. Donating products to a charity drive or spending time helping out in your community is also a great way to show that you care about your local customers. Use your business to connect with your community and engage with people in your location. Local marketing efforts shouldn't just be done online - real community engagement and outreach are important.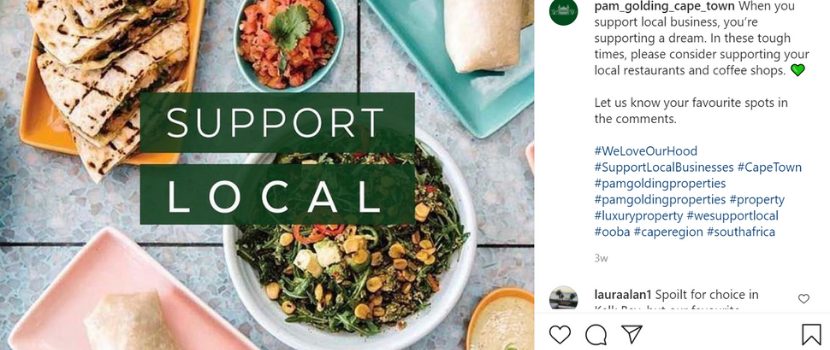 15. Get Featured on Local Roundups
There are probably local roundups of businesses in your area. For example, there could be an online article listing the best seafood restaurants in Chicago. Try to find as many of these roundups or directories as possible, and reach out to them highlighting your business.
You can search for these terms online and simply contact whoever published the list. If your business is relevant and fits into the category, then they might add you to the roundup.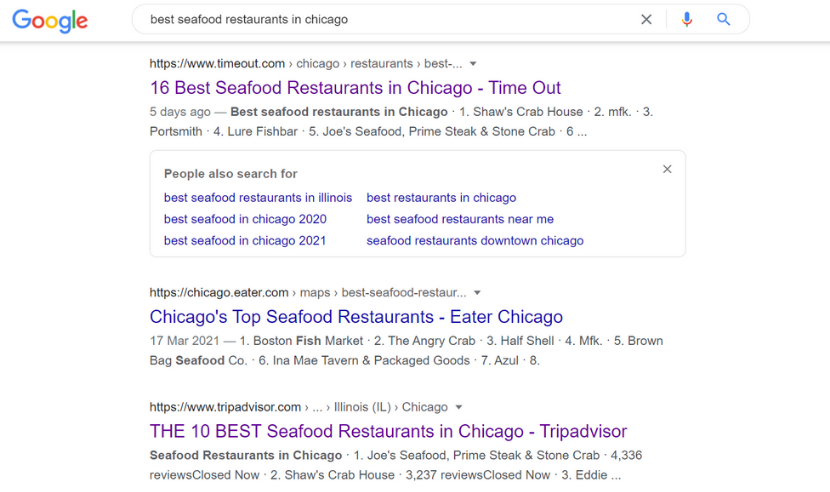 16. Make Use of Local Media
Traditional forms of local media, like radio or newspapers, can still be excellent options for a local business. Your potential customers make use of these different media forms to stay up to date with their community.
Consider posting an ad in your local paper or reaching out to a local radio station about a special launch or promotion that your business is running.
17. Partner Up With Local Influencers
A great way to boost brand awareness and get new customers is to connect with local influencers. There are probably micro-influencers within your community who would love to work with a local business like yours. They can promote your business on their social media pages to help you attract new customers.
Make sure that you choose a relevant influencer within your niche. Their following should be your target audience to make sure your influencer marketing is reaching the right people. This is also a great way to start generating some social proof or user-generated content.
18. Run a Promotion With Other Local Businesses
You could choose another small business in your area and run a promotion together. This is a great strategy because you will each be able to attract each other's audience. Running some kind of a giveaway or promotion can work well here.
Choose a local business that compliments yours, but isn't your direct competition. Each business can offer its own prize or experience and promote this through a mutual contest. The contest will end up attracting customers from both businesses.
For example, a restaurant could partner up with a local spa. The prize could be a massage and a meal at the restaurant. While promoting this contest, both businesses will benefit.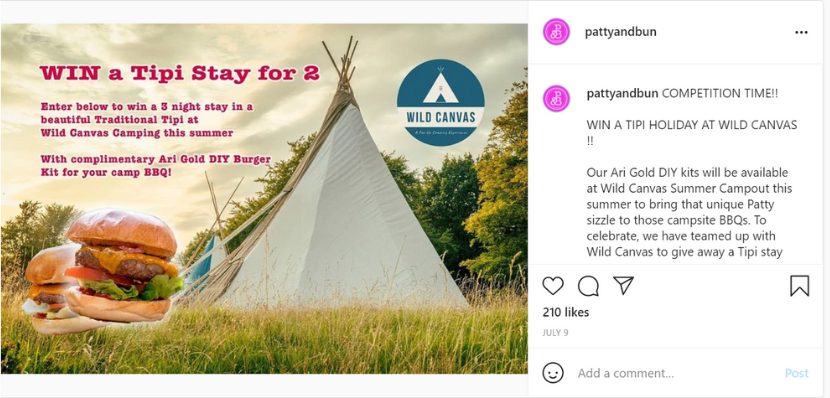 Top Tip: If you choose to run a contest or giveaway to boost your local marketing, consider doing a referral contest. This will help you reach a bigger audience, and attract more customers to your giveaway.
19. Offer Local Sponsorships
A local marketing strategy that will help to increase visibility in your community is offering local sponsorships. There are all kinds of ways your business can do this. This includes things like sponsoring a local conference in your industry or sponsoring a new sports kit for a local school team.
The goal is to make your brand more visible while showing that you are engaged in your community. Of course, if you choose to do a sponsorship for local marketing, you will need to make sure that your sponsorship is relevant to your target audience.
20. Don't Overthink Your Marketing Tactics
Finally, when it comes to local marketing, it's often best to just keep things simple. You might want to save experimental ad platforms and breakthrough disruptive marketing tactics for another time. Instead, focus on understanding your community and reaching your local customers where they're present.
Never underestimate the power of a well-positioned chalkboard or handing out flyers. Something as simple as a poster in a shop window could have a dramatic effect on your local marketing if done properly.
Remember, local marketing is all about targeting an audience in a very specific and confined area. Instead of trying to increase your reach to a massive global audience, focus more on refining your marketing efforts within your local community.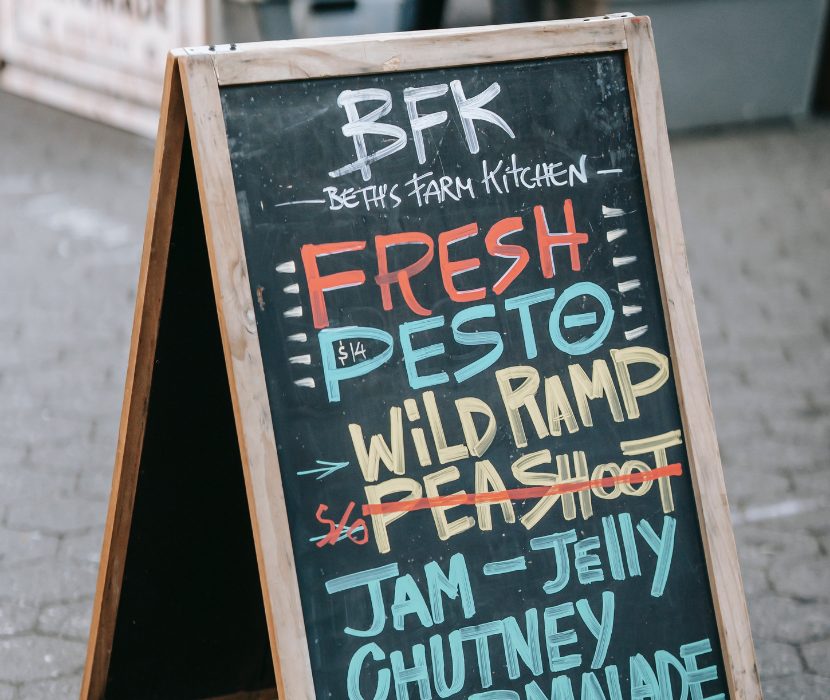 4 Examples of Awesome Local Marketing Campaigns
Whether you're a massive global brand, or a small brick and mortar store, there are all kinds of ways to keep your marketing local and achieve amazing results. Here are some great examples of companies that have done local marketing well.


Nike - Nothing Beats a Londoner
Nike is one of the biggest brands in the world, so how are they able to connect with local communities? This ad highlighted lesser-known areas of London that only the locals would really connect with. This ad is a great example of how a huge business can use area local marketing to connect with a specific local audience.
Airbnb
Airbnb is available all over the world, but they've been able to localize their marketing efforts for travelers in different countries and locations. This can be seen through social media campaigns specific to each country, and by offering all kinds of local experiences. Wherever you are in the world, you will always be faced with local content when you log into Airbnb.
Foxtons - Local Area Guides
Foxtons, a local real estate business in the UK, doesn't just use its website to advertise its listings. They have entire area guides for each area they operate. This includes school guides, as well as listings of the best local businesses and features. Doing this helps the real estate company to connect with its local community, and stay relevant in each area that it operates.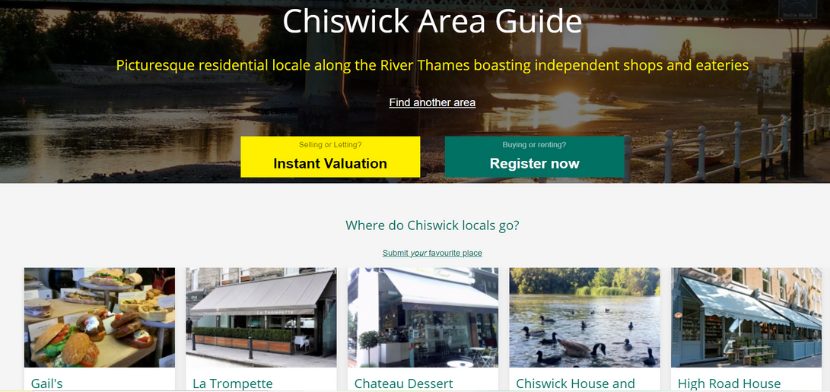 KitKat - Edible Postcard
KitKat made use of the Japanese tradition of sending good luck cards for the new school year. They let local customers print custom messages on their wrappers and send them via Japan post. This helped the brand to connect directly with local customers, and engage in local traditions.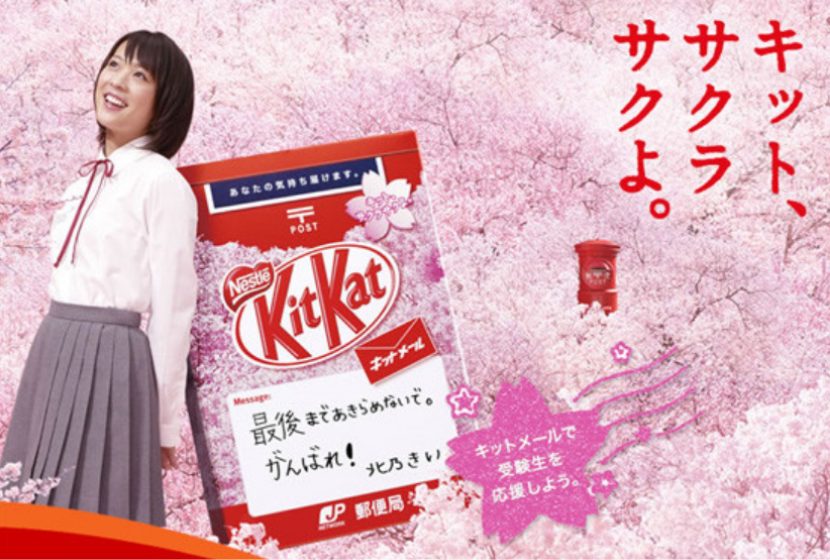 McDonalds - Local Menus
McDonalds is far from being a small business, but they're still able to apply local marketing in their different locations. McDonalds has location-specific menus all around the world, showcasing local flavors and heritage. This is a great way for a business to connect with each individual area, when it has stores in loads of different locations.
Conclusion
Your business name needs to be well-known and present within your community. If you want to get more customers and maintain a solid growth path for your business, then you've got to get local marketing right. This applies to any kinds of products or services that rely on a location-specific base of customers.
The 20 strategies we've listed above have been proven to offer the best results for any kind of business that needs to start marketing locally. So choose the tactics that best fit your business, and start to see how much of a difference they could make!
Local Marketing Done for You
Want to run area local marketing campaigns but don't have the time or expertise to do it? We can help. Access your own local marketing experts, along with all the tools your business needs to create powerful campaigns. At Wishpond, we can take all the effort out of your local marketing, so that you can focus on your customers.
Book a demo today to see how we can help your business run amazing campaigns.
Related Content