How to Sell Online Without an eCommerce Website
It's estimated that the number of global digital buyers in 2021 will have grown to over 2.1 billion. That's almost a third of the world's population! With this number only increasing, as a business owner, expanding your presence to the online world only makes sense.
But what is the best way to get started if you're not looking to dedicate the time and money required to launch an online store? Is it possible to sell without an eCommerce website? Let's look at what you need to consider first before we look at your options, which include marketplaces like Amazon, eBay, Etsy, and Alibaba, social media platforms like Facebook or Instagram, and landing pages.
How to sell without an eCommerce website:
Can you sell products online without an online store?
It's easy to assume that if you want to sell products online, you'll need an online store with a website. But do you need a website?
Depending on what you're selling and in which volume, there are several different options besides operating an eCommerce store from your website, including using marketplaces such as eBay, Amazon, and Etsy or via social media platforms such as Facebook or Instagram.
When deciding if you need a website or not, consider the following points:
What are the fees of the alternate platforms, and how do they compare to the costs of setting up and maintaining an eCommerce website?
How much time can you invest in selling online? A website is more hands-on but also more adaptable to your needs.
Does your business operate in high volumes? If your product has a high search volume, marketplaces are a great place to reach potential customers.
Of course, there are many ways to sell online. Just because you start selling online without a website doesn't mean you can't transition from social media or a marketplace to a website once your business has established itself. In the long term, a website will help you establish your brand. However, in the short term, selling without a website will help you reach new customers and boost sales.

Marketplaces
Online marketplaces are a great way to sell your products online without having to launch your shop. Visitors to online marketplaces are already looking for products to buy, so it is just a matter of drawing them to your listings with techniques such as good product images, keyword-rich descriptions, and competitive prices.
There are many different marketplaces for small business owners to choose from, and which platform you decide to use will be based on the nature of your business and the benefits and features you require.
Let's look at a few of the more popular options below.
eBay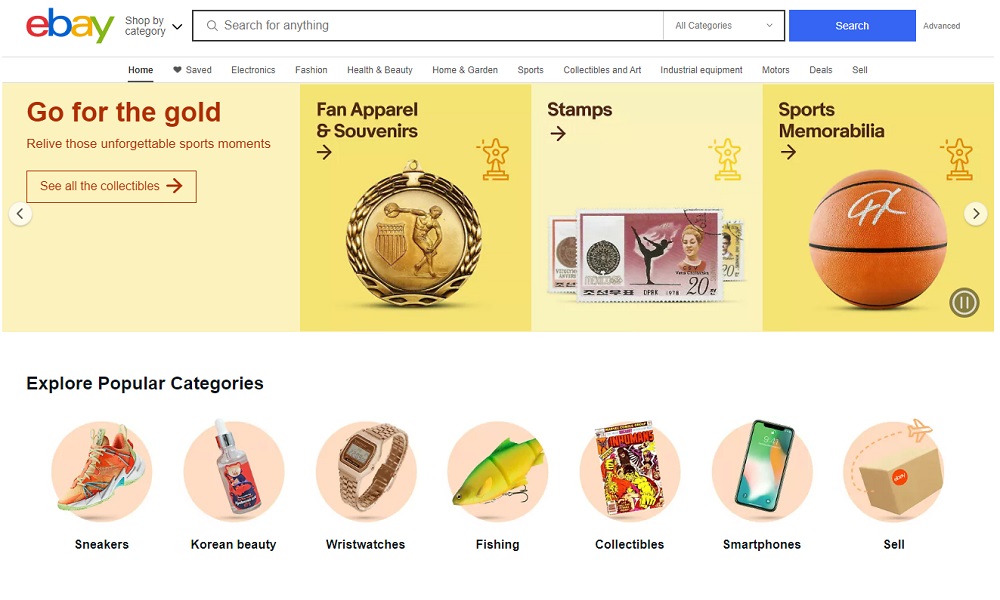 The original online marketplace, eBay, has over 187 million worldwide users and facilitated $27.5 billion worth of sales in Q1 of 2021.
Becoming a seller on eBay is simple. You only need an eBay seller account and have a method of payment.
If you are unfamiliar with the platform and need help customizing your store or organizing your inventory, eBay is on hand with support.
Then, once you've named your store and listed your products, you're ready to sell without a website!
Amazon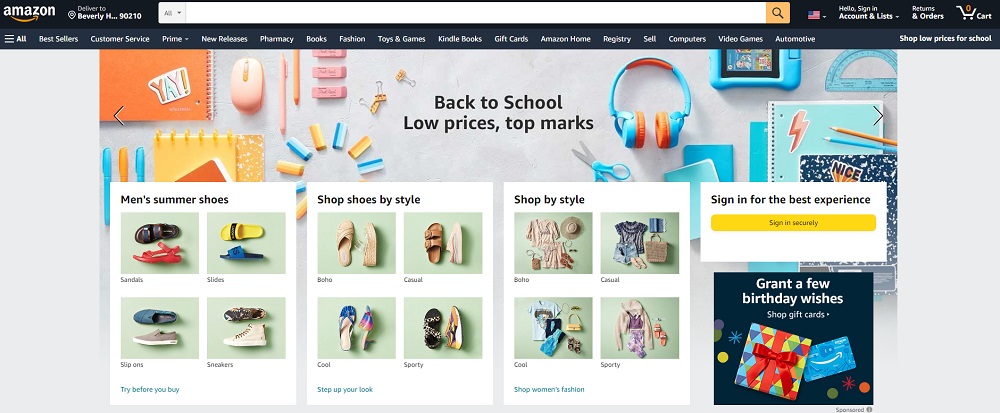 Boasting over 1.9 million sellers and 150 million Amazon Prime subscribers, Amazon is a giant in the eCommerce world with a marketplace that allows small businesses to take advantage of its reach and distribution network.
While not as simple as eBay, selling on Amazon has other benefits, including handling client support and returns.
To get started, you'll need to choose a seller plan and create a seller account before you can start adding products.
If your products already exist in Amazon's database, adding them is easy enough and only requires you having to add inventory, condition, and shipping information. If not, Amazon will need to approve the product, for which you'll need to create an SKU and list its attributes before it can be added and sold.
A great feature of selling on Amazon is their Fulfillment by Amazon (FBA) where your products are kept in their fulfillment centers and shipped for you.
Etsy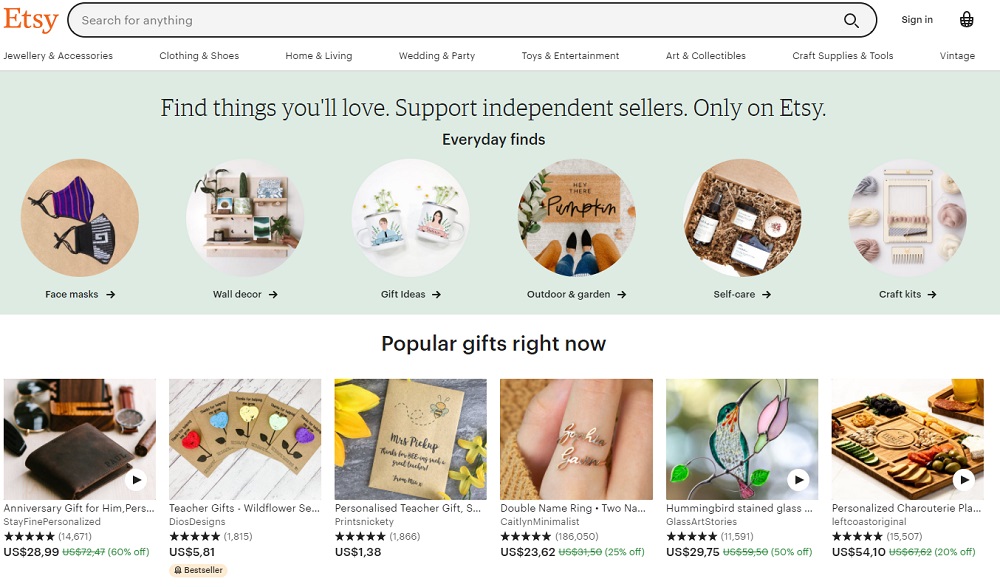 There are over 60 million buyers on Etsy, with more than 40% of buyers repeat customers. With its focus on creativity, Etsy is a great place to sell your products if they are unique.
To sell products online with Etsy, you'll need to create a free shop. However, to list items, you'll need to pay $0.20 per listing for four months.
If you plan on selling products with color variations, Etsy counts these as the same listing, so you won't have to pay $0.20 for each variation.
While better suited to small businesses selling niche products, the fact that most customers make a purchase more than once means Etsy is a great platform to build a loyal audience.
Alibaba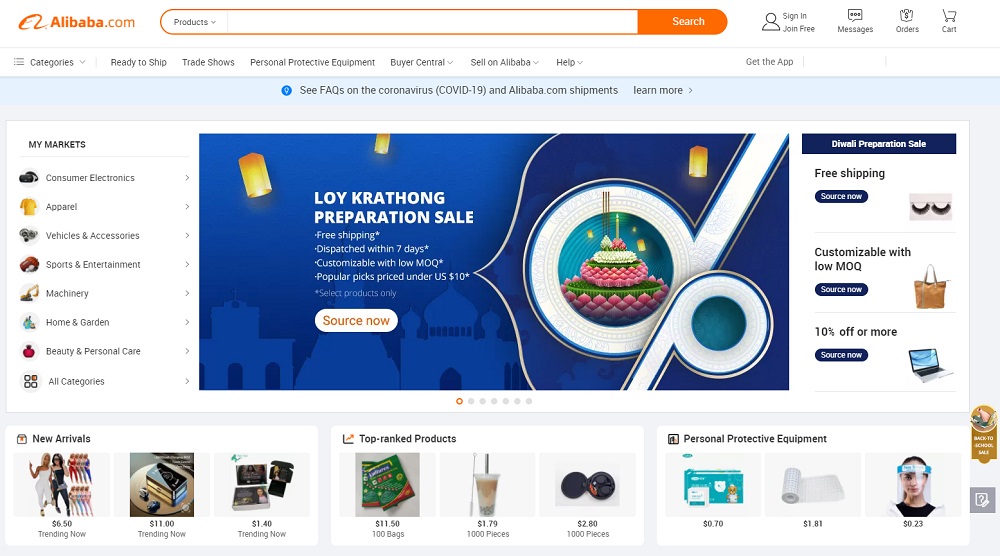 The Chinese eCommerce platform Alibaba dwarfs Amazon moving hundreds of billions of dollars in gross merchandise volume annually.
Depending on the audience you're trying to reach, especially an international one, and which products you're offering, Alibaba can be a great channel to sell online.
Social Media
Social media has traditionally been used as an advertising platform to create interest in products among its users. However, this model is shifting, with several platforms now offering the ability to sell products online without a website. These include Facebook and Instagram. Let's look at them a little more closely.
Facebook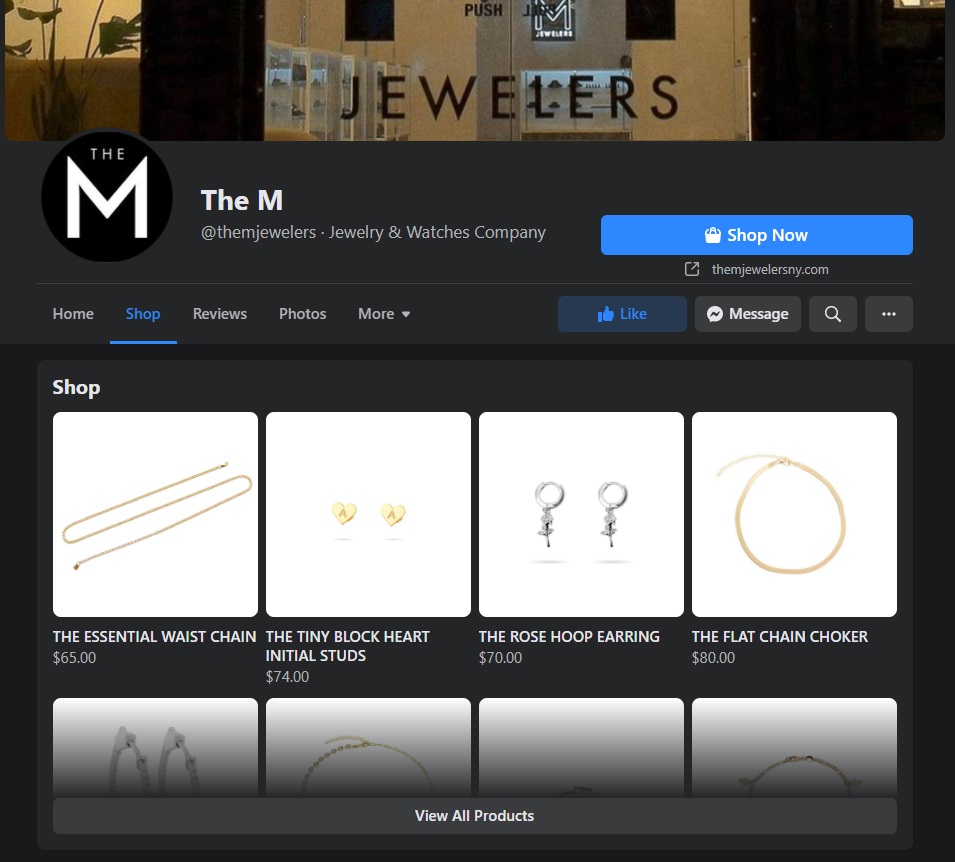 Like Amazon, Facebook offers a Marketplace where anyone can list their products for sale.
Facebook, however, also offers Facebook Shops, which allows you to create a free online store linked to your business profile.
Facebook Shops allow you to:
Add unlimited number of products
Organize products in collections and categories
Communicate with your customers directly through the page
See statistics on sales, visits, and more
Feature your products in Facebook Marketplace
Instagram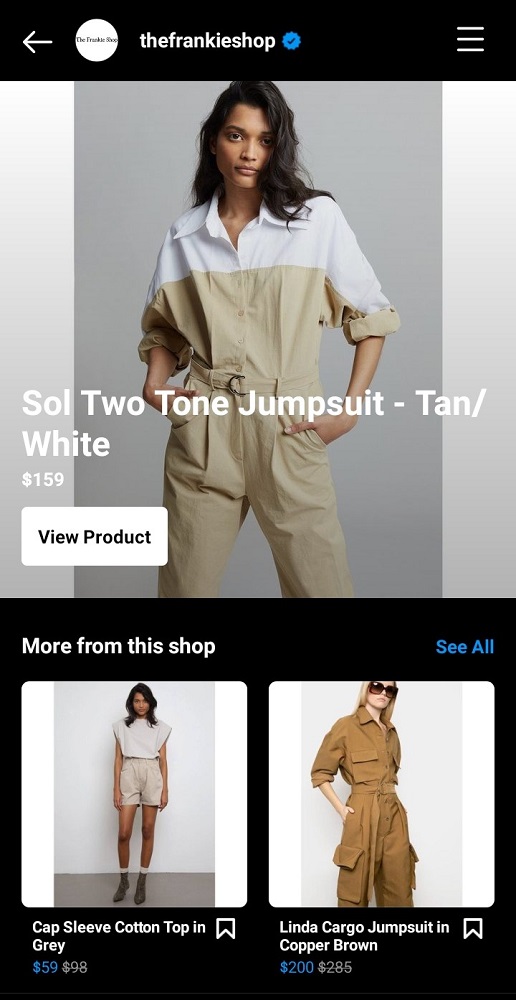 Because Facebook owns Instagram, you'll need a Facebook Page and Shop linked to your Instagram business profile before you can create an Instagram Shop.
After linking the two, you'll be able to access and create a custom storefront with Instagram Shopping. You'll also be able to share your products through posts and stories, both organic and promoted, and users will be able to find your products through the Search & Explore feature.
Of course, with a bit of strategic thinking, you can also easily sell on other social networks such as Twitter. Here you can use ads and promoted tweets to drive traffic to a landing page with your product. This brings us to our final point.
Landing Pages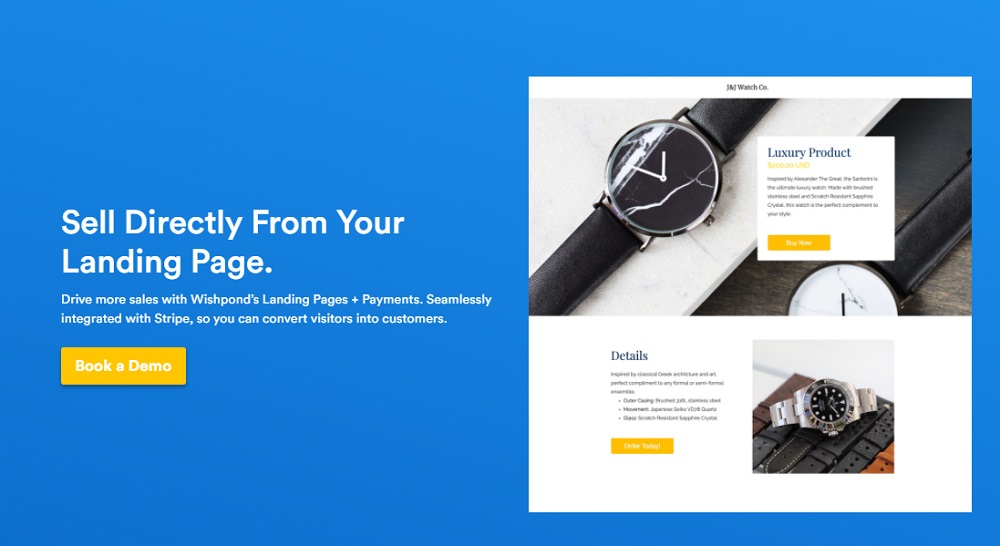 Landing pages differ from websites in that they are optimized for one objective, such as generating leads. They do this by removing all other distractions and focusing on a strong call to action. You can take advantage of this strategy to sell products if your landing page supports payments.
This means that rather than having to go through a whole shopping process to land on a checkout page, customers can purchase your products directly without having to leave the page, increasing your conversion rate.
The simplest way to do this is with Wishpond's landing page payments tool, which allows you to create a landing page with Stripe integration through which you can sell products, content, or services, either once-off or monthly.
The tool also gives you the ability to track sales, subscriptions, and sign-ups in real-time, giving you many of the benefits of an online store without investing in one.
To drive traffic to your landing page, you can employ ads and sponsored content on social networks, link to your landing page in your blog content, influencer marketing, and using contests.
Related Content
Wrapping Up
As you can see from the above, there are many ways to sell online without an online store. Business owners looking to draw in new customers can start selling without an online store using a marketplace such as eBay, Amazon, Etsy, or Alibaba, on social media with platforms like Facebook or Instagram, or with a landing page that accepts payments.
What's great is that none of these methods are exclusive, meaning you can become a merchant on any number of marketplaces while also selling your products via social media and on landing pages.
You can also start selling products with an eCommerce website and maintain your merchant account on marketplaces or your social media shops while your customers get used to your new storefront.
What do you think of the ways of selling products without a website listed above? Do you have any experience with any of them? Did I miss any other ways of selling online without a website? Let me know in the comments below.