How to Make Money on Instagram: 10 Strategies That Work
Want to make money on Instagram?
The good news is that there are many different ways you can do this. You don't have to have 100,000 followers to start getting paid. With the right approach, nearly anyone can use Instagram to generate an income.
Beyond just sponsored posts, Instagram is starting to become an excellent social media platform for content monetization, eCommerce sales, and more.
If you want to learn how to turn your Instagram account into a stream of revenue, then you can try out the following strategies in our guide below.
Why Make Money On Instagram?
Firstly, Instagram is one of the biggest social media platforms in the world. With over 1.2 billion active users, you have a massive opportunity to find your audience and build a following.
And as Instagram continues to increase in popularity, it's putting more effort into helping creators make money. Creators can now start monetizing their content, as well as doing sponsored posts, selling products, and more.
In June 2021, Mark Zuckerberg said "Our goal is to be the best platform for creators like you to make a living." And this is exactly what's happening.
You can start to make money through Instagram as a celebrity with millions of followers, or as a relatively small micro-influencer. There are various strategies that Instagrammers can use to monetize their accounts.


What You Need to Make Money On Instagram
The more followers and influence you have, the easier it will be to make money on Instagram. Here are some of the most important things you need to have if you want to use Instagram to start generating an income:
Followers: Businesses will pay you to promote their products so that they can tap into your audience. The more followers you have, the more reach you are able to offer brands. Basically, more followers = more potential to make money. You should have a few thousand followers before trying to work with any brands.
Engagement: Having lots of followers is important, but having a great engagement rate is even better. The more comments, likes, and shares your account generates, the better chance you have to sell products. Always focus on building an engaged audience and not just a big audience. This is a big factor that brands look for.
Influence: Influencers need to be trusted authorities within their niche. You need to have an audience that truly listens to you and wants to follow your recommendations.
A defined audience: The more specific your audience is, the easier it will be to find great brands to work with, or to sell products to your followers. Try to focus your Instagram efforts on a single niche. This will help you to build up a very specific audience that you can target with the right products and content.

How to Make Money On Instagram
Ready to start turning your followers into dollars? Here are ten tried and tested ways to make money on Instagram.


1. Set Up an Instagram Shop
If you have an eCommerce store, you can use Instagram Shopping to sell your products on the platform. Businesses can set up their Instagram Shop, which acts as their storefront.
All you will need is a business/creator account and an online store to set this up. Once your Instagram Shop is live, shoppers can browse and buy your products without leaving the social media app.
Your Instagram Shop can be easily customized with different themes, collections, and curated products. This could include things like bestsellers, seasonal trends, and new arrivals.
With your Instagram Shop, you could either send shoppers to your eCommerce website, or they could use Instagram checkout to purchase products directly. If you sell any kind of products online, then this is a great way to make money on Instagram. You will have to pay a small commission when shoppers make a purchase through Instagram Checkout, but creating your Instagram Shop is completely free.
When setting up your Instagram Shop, you can set up product pages just like you would on your online store. These product listings include things like your product description, prices, and product information.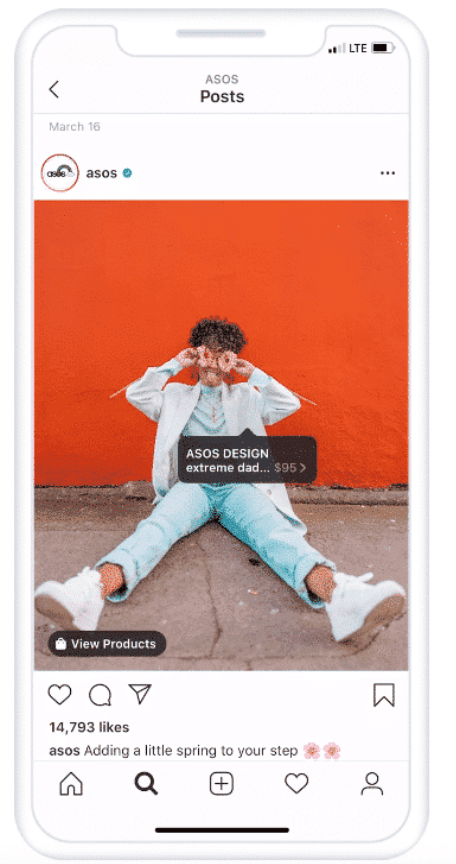 Instagram Shopping Features
Instagram Shopping extends beyond just your Instagram Shop page. You can make money on Instagram by selling your products using various other features on the platform. This includes:
Shoppable Posts: You can integrate your store with Instagram product tags. Tag products in your posts just like you would tag people, and when users tap the product tag, they will be sent to the relevant product page.
Shoppable Stories: Just like shoppable posts, you can also use product tags in your stories to send more traffic to your store.
Shoppable Ads: Product tags can also be used in Instagram ads if you want to get your products out to a wider audience. You can set this up in the Ads Manager, or boost shoppable posts.
Live Shopping: This can be a great way to launch new products and promote sales of a specific product in real-time. You can incorporate your product tags into your live stream, where users are sent to your store from your broadcast.
Shopping Tab: The Instagram Shopping Tab is an excellent way to get your products and brand out to new customers. Users can discover relevant products and brands through this tab, where yours could be included to boost your visibility to new customers.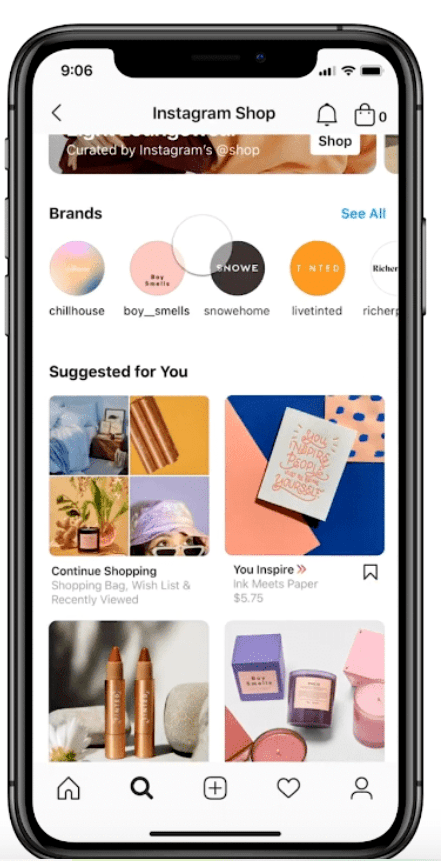 2. Monetize Your Content
We all know about YouTubers earning money from their video content. Did you know that you can do this on Instagram too?
You can make money on Instagram directly through the app with monetized content. If you have a loyal base of active followers, then this could be a really effective way to start earning an extra income.
There are three ways that Instagrammers can make money directly from the content they post.


IGTV Ads
IGTV ads have been available to content creators in the US, UK, and Australia since March 2021. Just like on YouTube, these ads appear on your IGTV feed while a video is being played.
Creators can earn 55% of the ad revenue generated through these IGTV ads. This is the same rate that creators earn from YouTube, so it could offer an exciting new opportunity for creators to start making money on Instagram.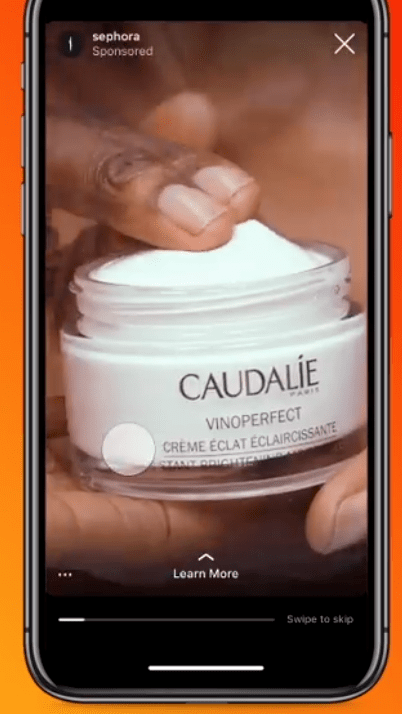 Source

Live Badges
Badges can be used during Instagram live streams for viewers to show their support This is a really useful way to make money on Instagram if you're able to offer live classes or entertainment. Musicians, public speakers, chefs, and fitness instructors are good examples of people who can make money using this feature.
When you broadcast a live stream, you can add three different badge options with different price values (or levels of hearts). Your Instagram followers can buy a badge during your live stream, which works as a tip for producing quality content.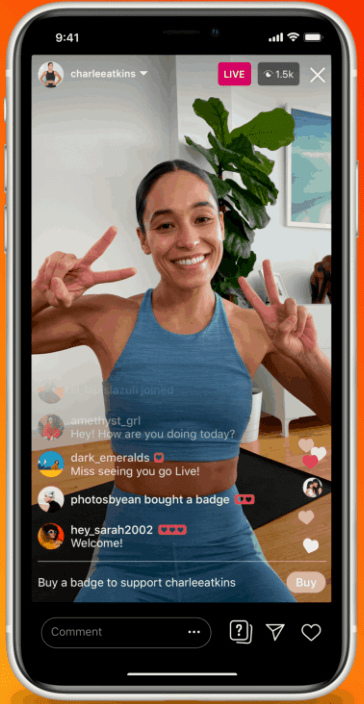 Membership Sites
If you produce great content on Instagram, then you can make use of third-party sites, like OnlyFans or Patreon, to gain support from your Instagram followers. Making money from this will require you to give away plenty of valuable free content and advice, and then you can ask Instagram users for their support.
If you have a loyal following that loves what you post, link out to your membership platform from Instagram. Instagram is the perfect social media site to gather support for programs like this.


3. Promote Affiliate Links
Affiliate marketing is one of the most popular ways to make money on Instagram. Making money on Instagram through affiliate links is also relatively simple to get started with. All you need to do is promote a product, and you can earn a small commission each time somebody purchases that product through your link.
Of course, successful affiliate marketing does require some careful strategy. First, you need to have enough of a following for brands to be interested in working with you for affiliate promotions. You should also try to develop a niche audience so that it's easier to promote certain products.
Once your audience is established, you can find a brand and affiliate program that aligns with your Instagram account. Then you can register for their affiliate program. This gives you a special affiliate promo code or link, which can be traced to see how many sales you've been able to create.
Then it's just a matter of promoting your affiliate link or code on Instagram and earning a commission from each sale. The more genuine effort that you put into promoting the product, the more sales you should be able to produce.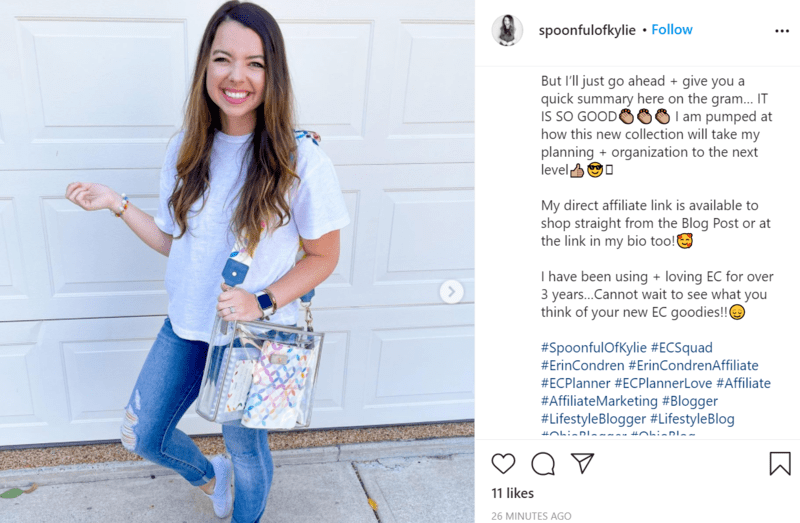 4. Do Paid Influencer Promotions
When looking at ways to make money on Instagram, the first thing that most people think about is becoming an influencer. The term 'influencer' can mean many different things. Basically, an influencer is a person with an active online following and a great reputation for being ahead of the trend. Influencers introduce their followers to new products, ideas, and trends, and their opinions and tastes are well-loved and respected.
You could have a million followers, or you could have a few thousand followers to start becoming an influencer. It's more about the type of content that you promote, and how your audience perceives you.
Influencers make money through paid promotions and strategic brand partnerships. Influencers create user-generated content for brands by mentioning them and their products in stories and posts, and they get paid for it in return.
If you're considering making money on Instagram through influencer marketing, then you'll need to focus on the following things.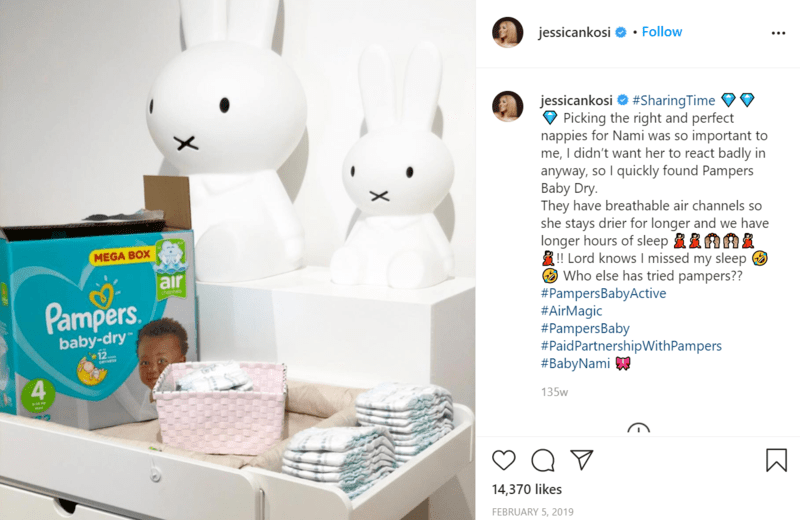 Build an Engaged Audience Through Quality Content
If you want to work with brands through influencer marketing, then you will need to have a specific audience that relevant brands can target.
Influencers should try to create content around a dedicated niche. This could be anything, from parenting to travel. Focus on posting content that appeals to your niche, and build up your authority within this niche.
You need to make sure that everything you post adds value to your audience, and to the brands that you work with. Don't just jump at the opportunity to do a sponsored post for any business. Make sure that the brand aligns with your audience's values, and put effort into producing high-quality content for brands that your audience will want to engage with.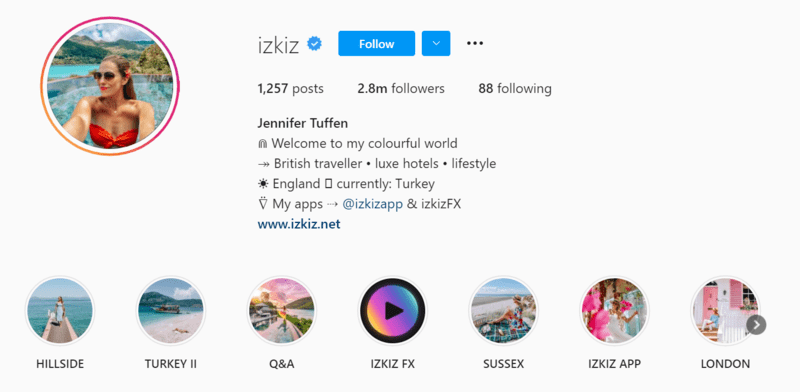 /
Find the Right Brands to Work With
Finding great brands to work with can be tricky for new influencers and micro-influencers. If you're popular enough, brands will eventually start to reach out to you. When you're still developing your personal brand, you will need to find the right brands to work with. To do this, you can do the following:
Join influencer marketplaces to help you get discovered.
Find brands that you want to work with, and reach out to them with a proposal.
When you're just starting to build your personal brand, get into the habit of tagging other brands in your posts and mentioning them online - even if you don't work with them.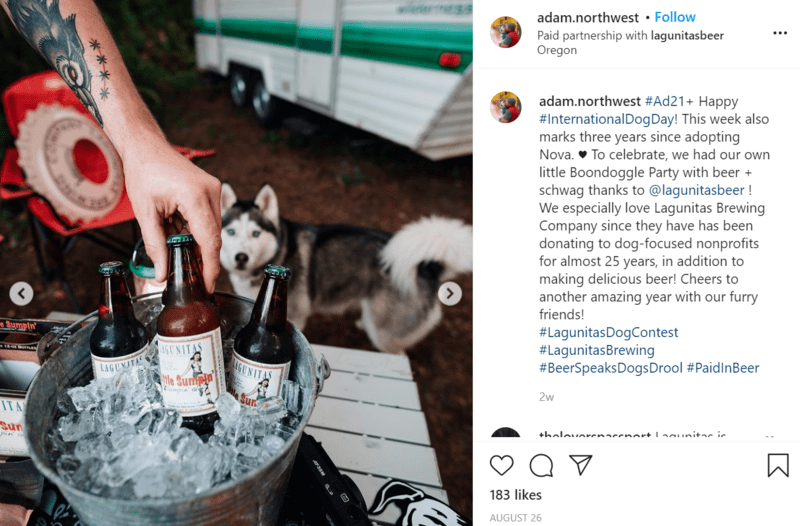 Know What to Charge for a Sponsored Post
When figuring out how to make money on Instagram as an influencer, you will need to know how much you're going to charge. The typical agreement is that you will get paid to create a specific type of content for a brand and post this to your profile. The brand could also share this content through its profile. You could do a single post or a series of sponsored posts.
Sponsored posts could be done through a set fee, a free product, a free gift, exposure, or a combination of these. When getting started, you could typically do sponsored posts in exchange for a free product. As you grow, you can start to make good money through your sponsored posts.
When charging for sponsored posts, you need to consider your audience. Brands are paying for two things: the content that you produce, and (most importantly) access to your audience.
Influencers with over 100,000 followers will typically charge around $500 per post. Kylie Jenner will get paid around $1.2 million per post, so this figure will vary depending on how big your audience is and how good your engagement levels are.
When you charge brands for sponsored posts, it's important that you are able to offer a clear overview of your audience analytics. You will need to know where your audience is based, what your typical engagement rate is, and what kind of audience demographics you have. This is important information for any brand partnership.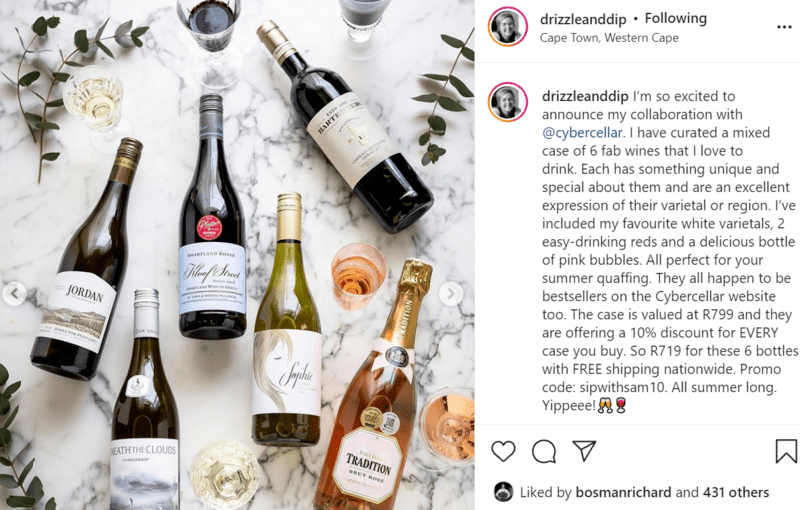 Incorporate Brands Into Your Sponsored Posts Properly
Even though you're getting paid to promote a product, you still need to remain authentic as an influencer. You want to keep your audience's trust, so you should include some kind of signal that your post is sponsored. This could be through a #sponsored hashtag or a 'Paid Partnerships With…' tag.
When you mention brands in your posts, do it authentically and make it seem natural. Follow other successful influencers to see how they achieve this. You want to make sure that you offer the brand enough quality exposure, without being overly promotional to your audience.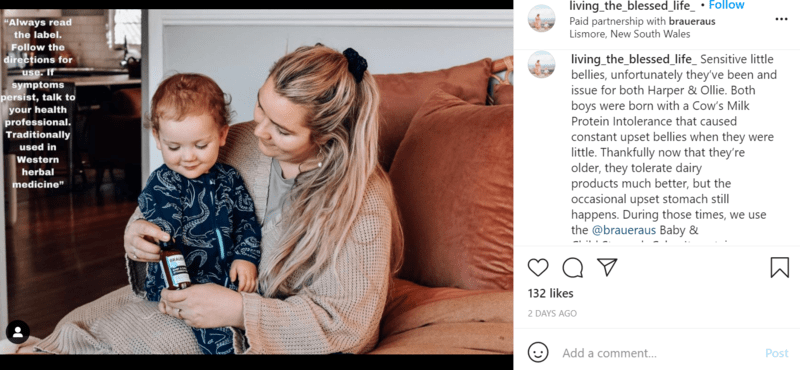 5. Sell Digital Products
You can also make money on Instagram by selling non-physical products, known as info products. You don't have to have an eCommerce store or any inventory to do this. You just need to have some great knowledge or skills that you can offer your audience.
This could apply to all kinds of businesses and areas of focus. You could sell a fitness training program, a cooking course, language lessons, or a meditation masterclass. You just need to have an audience that trusts you, and you can use your following to sell a premium info product.
Just make sure that your info product is genuinely helpful, and that it provides enough value to your customers.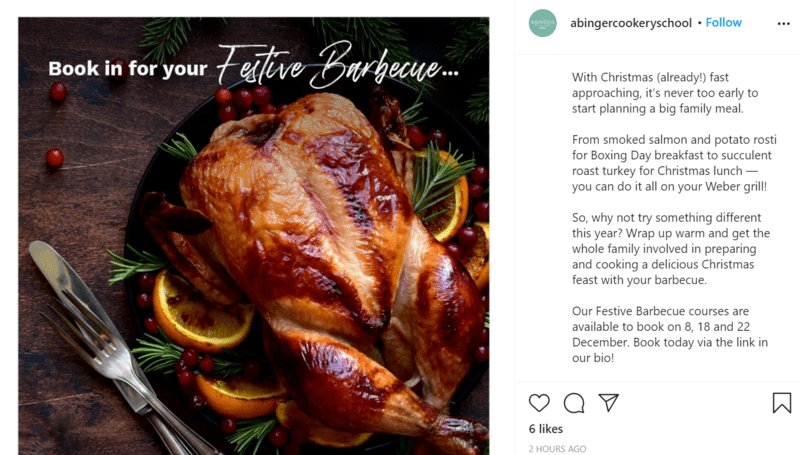 6. Sell Original Products
You don't have to work with other brands if you want to make money on Instagram. Content creators with a big following are in a great position to extend their online brand into original physical products.
When you start to see your Instagram following growing, there's always the opportunity to make money by developing a line of original products that match your online presence. Instead of starting out as an eCommerce store that joins Instagram to make money, you can start as an Instagrammer, and introduce products based on your audience.
We've already outlined how you can do this through an Instagram Shop. You could also use the classic link-in-bio approach when promoting your products. Your Instagram account is a great platform for promoting products because of the visual appeal. You can post appealing photos of the products, and videos of the product in use. You can use your knowledge of your audience to develop great products that match their interests.
Let's say you have an Instagram account focused on food. You can put together your most-liked food photos, and create a recipe book from these. This is just one example of how you can develop an original product based on your Instagram popularity. You could sell merch or even Instagram filters to your audience.
This can be a great way to make money on Instagram without having to sell or promote other businesses' products. If the logistics of selling your own line of products seems daunting, you can always try dropshipping. This allows you to sell without having to hold any inventory or manage deliveries yourself.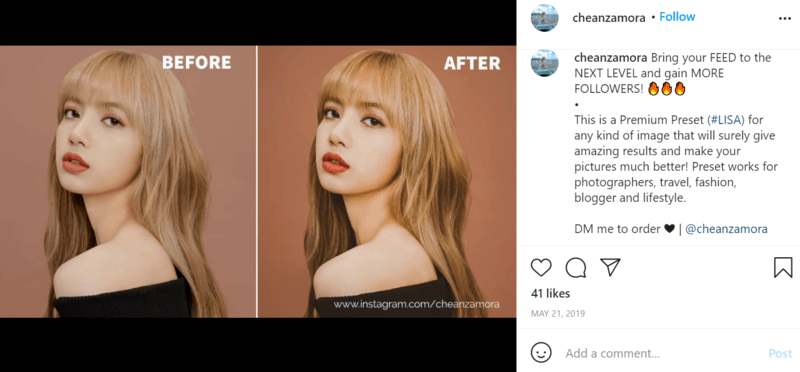 7. Sell Prints and Photography
Even though Instagram has developed in so many different ways since its launch, it's still a visually-focused social media channel. If you joined the platform to promote your photography skills, then you can make money on Instagram by selling your images.
You can start by listing your Instagram photos in marketplaces, such as Twenty20, where publishers might license them. The other option is to sell physical prints of your images to your followers. You could do this by printing posters of the images, or by getting them printed onto various objects - like T-shirts, mugs, or even phone cases. A service like Teelaunch can do this for you.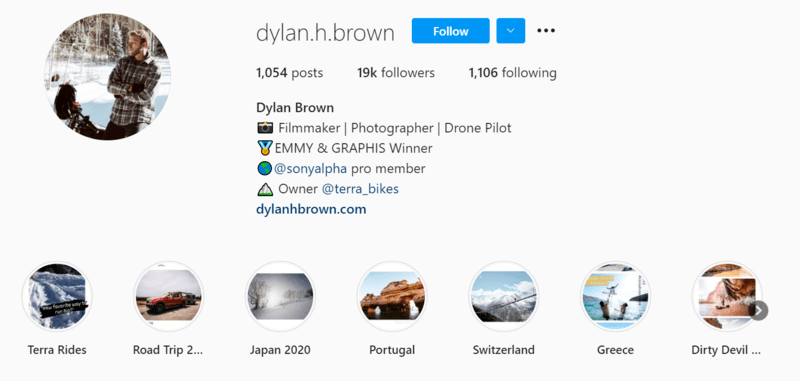 If you're thinking of launching a physical product, always think of something with visual appeal. Things like art and products with strong design elements work well on Instagram thanks to the visual nature of the platform.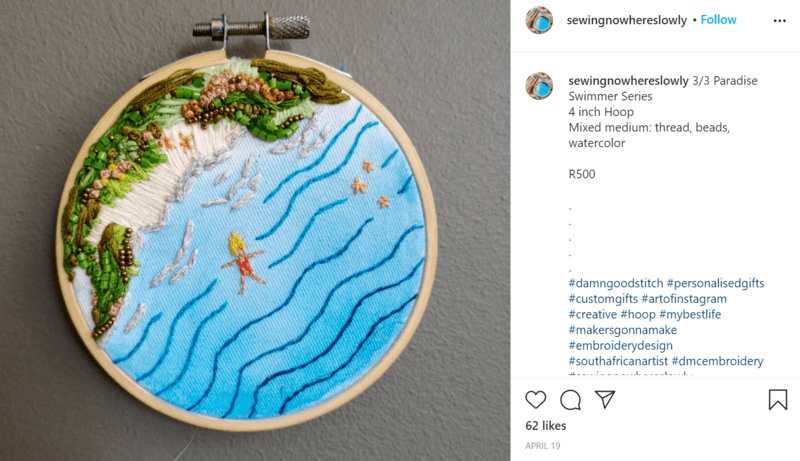 8. Become a Brand Ambassador
Being a brand ambassador is another way to make money on Instagram. Don't confuse this with offering sponsored posts. The main difference is that regular sponsored posts are usually a once-off deal, while Instagram brand ambassadors form a long-term working relationship with a brand online.
An Instagram brand ambassador isn't just interested in pushing a single product. Instead, they're focused on increasing brand awareness as a whole. This is achieved by regularly promoting and speaking about a product, and engaging with Instagram users who mention this product online.
You could end up making around $40 - $50,000 per year as a brand ambassador. To be a successful brand ambassador, you will need to work with the right brand that matches your niche and your audience. Only ever align yourself with a brand that shares the same values as you. Your audience will easily be able to tell if you don't have an authentic interest in the brand you're promoting, and this could have a negative effect on your Instagram account.
If you have over 10,000 followers, and 1000 likes or comments over the last 60 days, then you can use Brand Collabs Manager to help you find brands that align with your interests and would create a good potential partnership.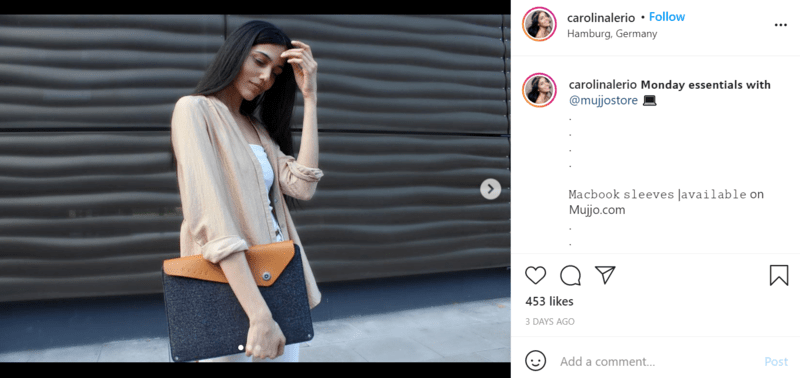 9. Promote Your Existing Brand
It doesn't matter what kind of business you run, you can always find a way to connect it to Instagram to boost your popularity and your sales. If you already have a business, even if it's not directly tied to Instagram, you can leverage the platform to make more revenue. This applies to brands that sell products, services, and brands that want to reach a global or local market.
Make use of hashtags if you want to reach a wider audience, and consider utilizing paid advertising for even more exposure. When it comes to Instagram marketing, having more followers will allow you to increase your exposure and reach more customers.
Check out this guide on how to get more Instagram followers for more helpful tips on this.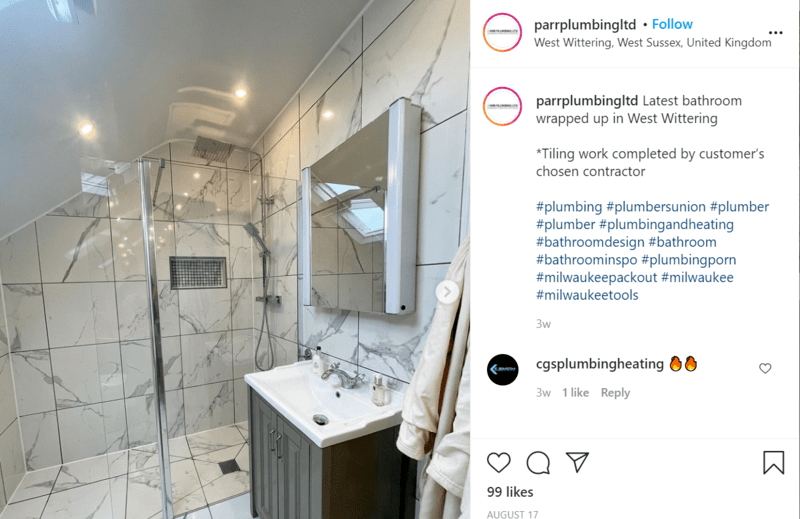 10. Work With Other Instagram Accounts
You can still make money through social media and Instagram even if you're not an influencer or business owner yourself. If you don't enjoy putting yourself in the spotlight, then you could always make money through Instagram by working with other accounts and brands.
Many influencers use virtual assistants to manage their accounts behind the scenes. This includes things like responding to comments and DMs, tracking online mentions, and scheduling posts.
If you have a knack for social media, you could also create Instagram captions for other businesses that don't have the time or expertise.
Offering social media marketing services is a great way to earn money through Instagram. Because Instagram is such a powerful social media channel to help grow your business, it forms an essential part of any large or small business marketing plan.
FAQs
How Many Followers Do You Need to Make Money?
In order to monetize your Instagram, the more followers you have the better. You should have at least a couple of thousand followers before brands are willing to offer you money or affiliate programs to promote their products. It's not just about how many followers you have, you also need to have high engagement levels to make money from Instagram.
How Much Money Can You Make With 10K Followers?
This depends on your levels of engagement. Generally, accounts with 10,000 followers, or micro-influencers, make around $90 per Instagram post.
How Much Do Instagram Influencers Get Paid?
This can vary in a big way depending on the influencer's popularity. On average, influencers will make around $2970 per month, while micro-influencers average $1420 per month.
Who Makes the Most Money On Instagram?
The five highest-paid Instagrammers right now are:
Cristiano Ronaldo (295.9 million followers)
Dwayne 'The Rock' Johnson (242.2 million followers)
Ariana Grande (240.2 million followers)
Kylie Jenner (237.6 million followers)
Selena Gomez (233.4 million followers)
What's the Best Way to Make Money on Instagram?
If you need to make money on Instagram, the best approach depends on your account and niche. There are currently four main ways to make money on Instagram. These are:
Doing sponsored posts as an influencer
Selling products on Instagram
Becoming an affiliate marketer
Monetizing your content through ads and donations.
Conclusion
This social media channel isn't just there for Instagram marketing and engaging with your audience - you can also use it to make revenue. The ten strategies listed above offer a wide range of solutions to monetize your Instagram. These can be applied to individuals or businesses.
With so many creators out there, platforms need to attract them with money. Instagram is certainly starting to step up by adding new revenue streams to the platform to attract more creators. So if you're looking for social media platforms to earn money from, Instagram could be a wise place to focus.


Related Content