15 Small Business Marketing Mistakes (And How To Avoid Them)
As a small business owner, you have a lot of responsibilities and things to keep in mind. One of these is marketing your business. This can be difficult for many due to the time, money, and knowledge required to do it effectively.
Marketing your business can't be overlooked if you want to grow your customer base and business. However, it can be easy to make mistakes due to many aspects of marketing that need to be kept in mind.
To help you market your business successfully, we've listed X small business marketing mistakes below along with some advice on how to avoid them. Let's check them out below!
15 Small Business Marketing Mistakes:
1. Not Having a Marketing Plan
2. Being Unclear About Your Unique Selling Proposition (USP)
7. Not focusing on retaining customers
11. Overlooking Email Marketing
12. Outsourcing Marketing Before Understanding It
13. Never Outsourcing Your Marketing
14. Not Asking Customer Feedback
15. Ignoring Customer Feedback

1. Not Having a Marketing Plan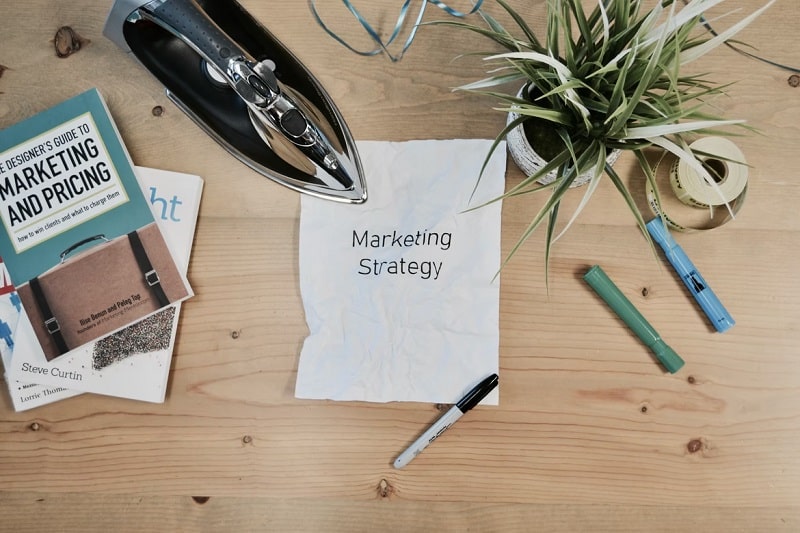 A common marketing mistake among small business owners is keeping all aspects of their business in their heads. From marketing to accounting, strategies, and processes, it's easy to forget to commit these parts of your business to paper even though it's important.
While it may sound daunting, a study among marketing professionals found that those with a marketing plan were 313% more likely to report success than those who didn't. This means that it's an invaluable tool in your marketing arsenal.
On top of that, if you plan on hiring new or replacing existing employees, a marketing plan will ensure that they can determine your marketing strategy, setting them up for success. A marketing plan also helps you steer your future marketing strategy as it keeps a record of your past actions.
While this post won't cover how to write a marketing plan, it generally contains the following components:
Target audience/buyers personas
Competitor analysis
Your USP
Your pricing strategy
Your marketing budget and ROI on past campaigns
Your SMART goals
Metrics for measuring the success of your marketing campaigns
A marketing plan aims to clearly outline your goals for the future, measure past performance, and inform others about your marketing strategy. This will make any future hiring process easier and set your future marketing efforts up to achieve the best results.
2. Being Unclear About Your Unique Selling Proposition (USP)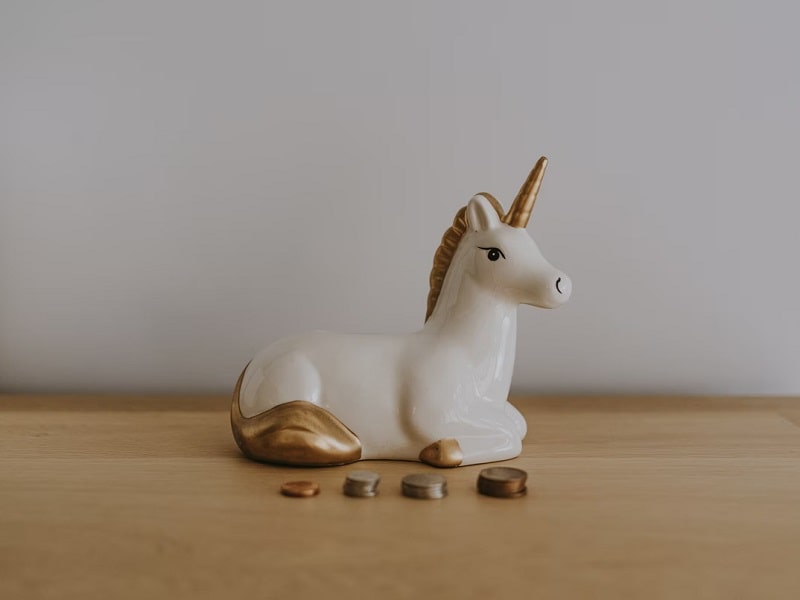 One of the classic small business marketing mistakes owners make is trying to emulate the success of another business by copying exactly what they are doing. While this might seem like a good approach, there are often several similar products on the market, so you need to differentiate yourself to stand out.
While having a USP doesn't mean having to sell something that no one else has sold before, it does mean that you need to differentiate yourself enough from your competitors to reach a different customer base than theirs.
A good example of this is the different fast-food restaurants that all offer essentially the same products but do so in slightly different ways to target different demographics. For your small business, this can mean changing your messaging or image or offering an additional service. Often, small businesses such as yours already have a USP; you just need to identify it.
3. Ignoring the Competition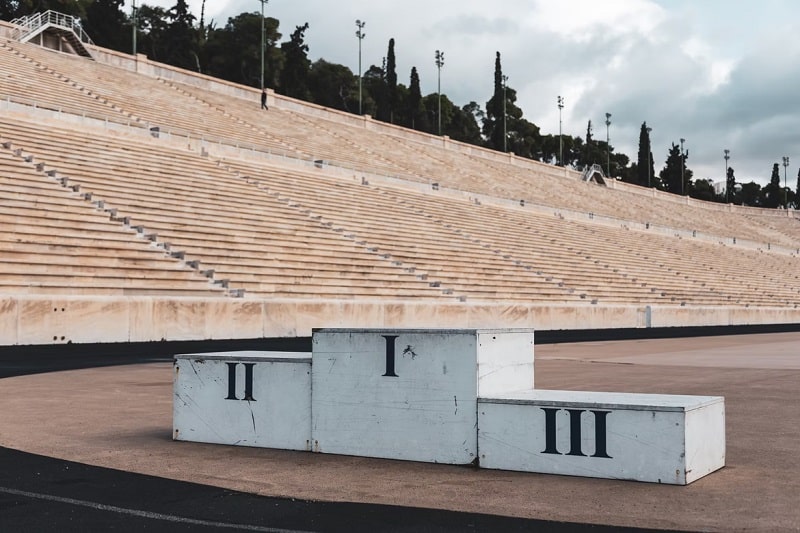 While it's important to focus on what makes your business unique and not copy others, ignoring what your competitors are doing is one of the more common marketing mistakes. Keeping an eye on your competitors can give you a lot of insight into what they are doing and if it is working so that you can learn from their mistakes.
A good first step is to check what your competitors are doing on social media. You can then use this data to create a SWOT analysis and your business to find opportunities. SWOT stands for strengths, weaknesses, opportunities, and threats. By identifying these aspects for your business and your competitors, you'll gain insight into how you can beat them.
4. Trying to Sell to Everyone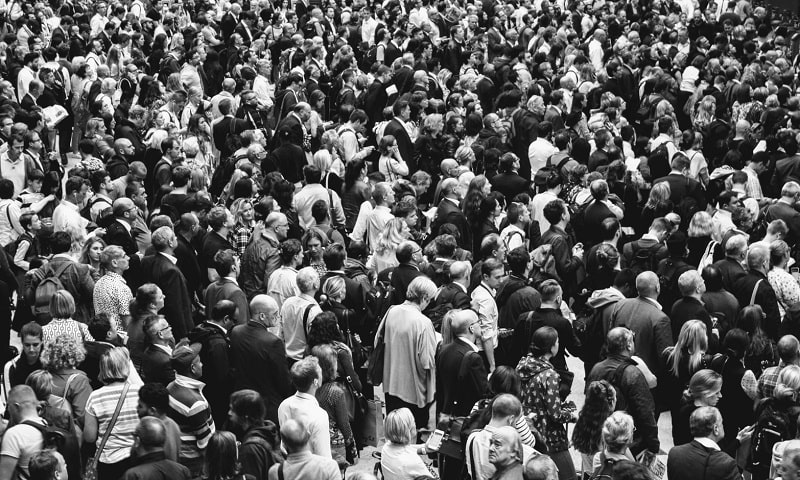 As a business owner, you want as many customers as possible. There is nothing wrong with this, but small business owners often consider everyone a potential customer. The problem with this approach is that you might end up selling to no one at all by attempting to sell to everyone.
By having a well-defined target market, you can focus your marketing efforts on a specific group of people whose problems your products or services can solve. You can further refine your strategies by developing buyer personas or profiles of your ideal customers that you can use to determine who to target, how to target them, and where.
Doing this allows you to tailor your marketing to this specific demographic, allowing you to get their attention and speak to them directly.
5. Targeting the Wrong Market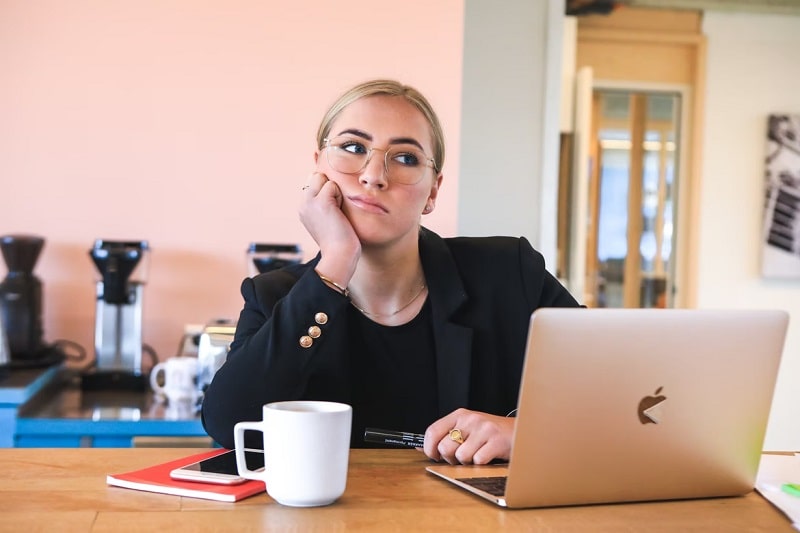 Another common small business marketing mistake is to focus your marketing efforts on the wrong target market. This can happen when the buyer personas you've developed target people that aren't interested in your product or service.
This is why it's important to look at your existing and past customers to get an understanding of who likes your business when developing your buyer personas.
Unlike having no target market, targeting the wrong market can cost you money because you're dedicating your marketing budget to campaigns that aren't bringing any returns.
There are three reasons why you're not getting any returns. You are either
Targeting too broad of a market
Targeting people that aren't interested in your products or services
Targeting people that can't afford your products or services
If you've been targeting too broad of a marketing, look at the various personas in your marketing strategy and determine which ones performed poorly. Removing them from future campaigns and only focusing on those that performed will improve the rate of return on your future campaigns.
As a small businesses owner, you are likely passionate about your products and services. While this is important as it ensures that you're dedicated to your business, it also means that you might choose a target audience that's not interested in your business even though it could bring value to their lives.
Finally, even if you target an audience interested in your business, if they can't afford what you are selling, you're wasting time and money by directing your marketing efforts at them.
6. Abusing Social Media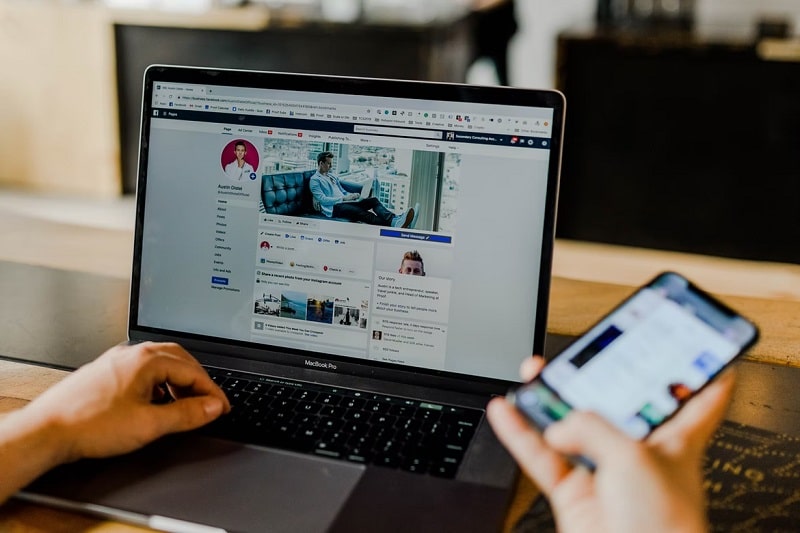 Social media marketing is a great way to reach potential customers. However, in order for it to be effective, you need to take the right approach. A common small business marketing mistake is to abuse social media by treating it as a platform for hard sales marketing.
Rather than trying to sell with every post, small businesses should use social media to create brand awareness and interact with their customers in a non-sales capacity. This means that your social presence should highlight aspects of your business, such as employee milestones, and be a place where customers can easily engage with you instead of featuring an endless stream of posts urging followers to buy your products or services.
Putting it another way, have you ever purchased a product from a sales-heavy page? Probably not, and neither have most people. So the odds of this strategy working for your business are just as good, i.e., close to zero.
Of course, including a call to action in a fun way as part of engaging content isn't a problem. However, your primary goal for social media shouldn't be sales.
7. Not focusing on retaining customers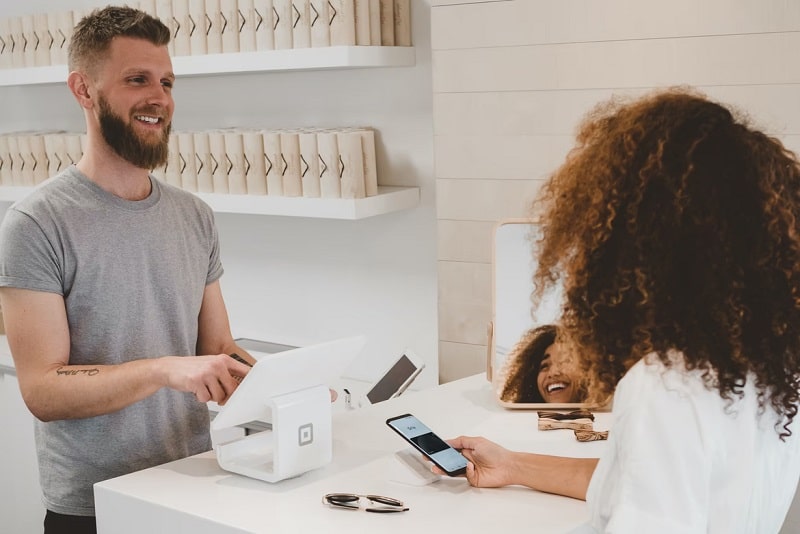 Another mistake many small business owners make is thinking that they need a constant stream of fresh leads coming in for their business to grow. While it may seem logical that the more people that seem interested in your business there are, ensuring that your existing customers are taken care of is equally, if not more, important.
So many companies are quick to respond to customer complaints because losing a customer costs them more than trying to acquire customers. In other words, the focus here is on the customer's lifetime value since a happy customer will come back repeatedly, spending more time and money at your business.
In contrast to a loyal customer, a new customer's lifetime value is low, and by spending time and money marketing to new customers, you reduce their lifetime value. This means you should not only focus your efforts on acquiring new customers but also ensure that existing ones are happy.
You can do this by:
Creating content that you know your customers will enjoy
Creating additional products or services to keep customers engaged
Provide amazing customer service that makes them feel special
Listen to and act on customer feedback
Not only will loyal customers return to your business regularly, but they are also likely to spread the word of your business to others. The great thing about word of mouth is that it's a powerful marketing tool that builds trust in your business and costs you nothing.
8. Ignoring analytics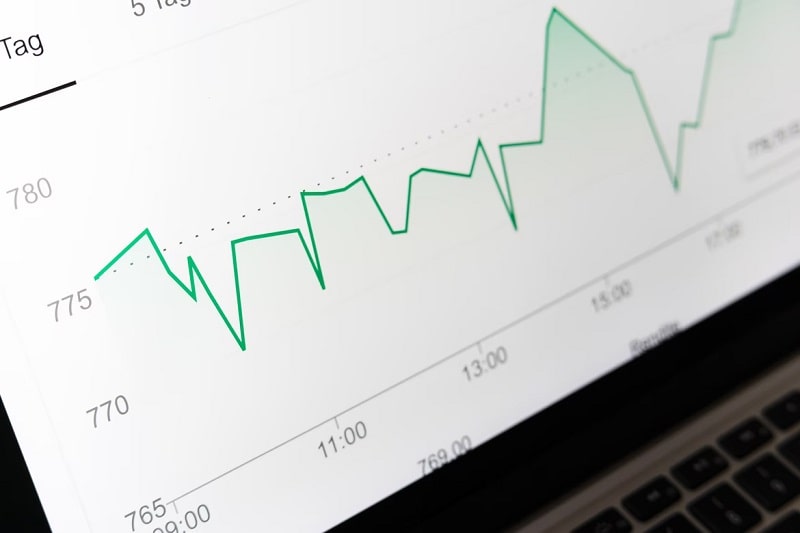 As a small business owner, it can be tough to keep track of every aspect of your business. Luckily, when it comes to your online marketing, there are a number of tools that exist that allow you to measure the performance of your marketing campaigns.
A common marketing mistake is not engaging in any tracking or reporting of your campaign analytics. Ignoring your analytics means that you won't be able to determine what works, what doesn't, and what needs to be adjusted for better results.
For your website and online advertising, Google Analytics and Google Search Console are the easiest way to get insight into your website's visitors without breaking your marketing budget.
There are also more advanced analytics tools. However, for small businesses starting out, Google Analytics' free price can't be beaten.
You can also use ways to track consumers offline so that you can determine how people found your business. These include coupons and referral codes, which will give you new customers and data about them.
9. Not budgeting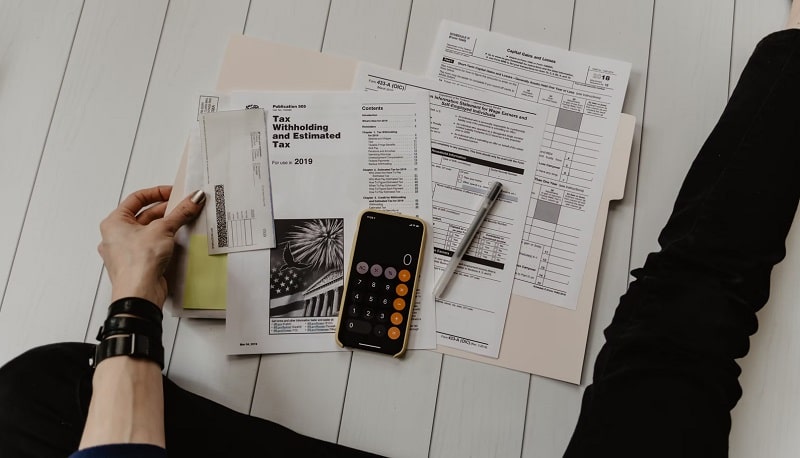 Not having a marketing budget is a common mistake among small business owners, with Clutch finding that 50% did not create an official, formally documented budget in 2020. This seems to suggest that there is an even split between those that see value in a budget and those who view it as an unnecessary structure.
Marketing budgets are important because they give you an overview of your business expenses, allowing you to optimize your spending by researching for lower-cost alternatives and ensuring that you aren't paying for marketing tools with similar functionalities.
An easy way to get an overview of your marketing spending is by:
Making a list of your expenses
Grouping them into categories
Researching each category for lower-cost alternatives
10. Not Having a Website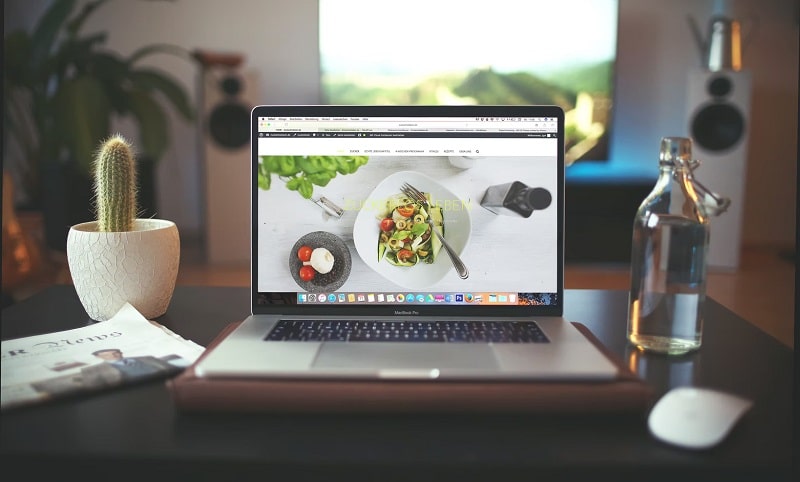 In 2021, less than two-thirds of small businesses have a website, and 41% of businesses without websites say their business "does not need a website." Some of these businesses believe that because they are local, a website isn't necessary. However, according to a recent study, 97% of consumers use online media to shop locally. This means that even if you are a local business, if you don't have a website, you're missing out on a lot of potential customers.
While it's true that it wasn't as important for small businesses to have a website if they focused enough on local advertising and gaining exposure through word of mouth a few years ago, in the age of smartphones and everpresent WiFi, consumers go online first when looking for solutions to their problems.
A website adds to the authenticity of your business, being both a marketing and communications tool for your business, allowing you to sell your business and stay in touch with your customers.
A website can also save you time since you can house all commonly asked questions about your business here, ensuring that your customers can make informed decisions without you having to answer the same questions repeatedly.
While it used to be complicated or costly to get a website up and running, these days, there are many easy-to-use website builders out there, including WordPress and Squarespace, that make it simple for anyone to create a website without needing to write code.
11. Overlooking Email Marketing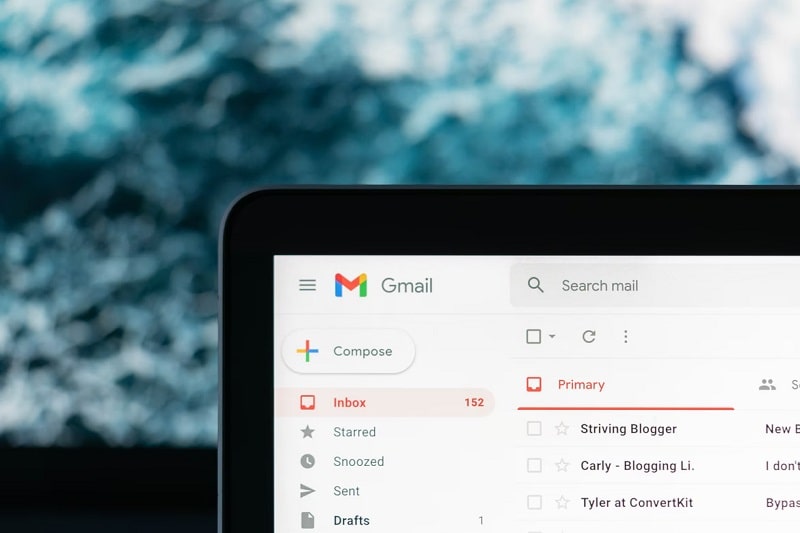 Email remains one of the best marketing tools out there. With a return of $42 on a $1 investment, email marketing shouldn't be ignored. And unlike other digital marketing tools, email marketing isn't at the mercy of an algorithm and costs far less than social media advertising.
There are a number of strategies to build your email list for email marketing, such as lead magnets, an email gated landing page, popups, and more. Once you've started building an email list,toyou can use an email marketing platform like Wishpond to send out automated drip campaigns, keep your customers updated with newsletters, and measure the performance of your email campaigns.
12. Outsourcing Marketing Before Understanding It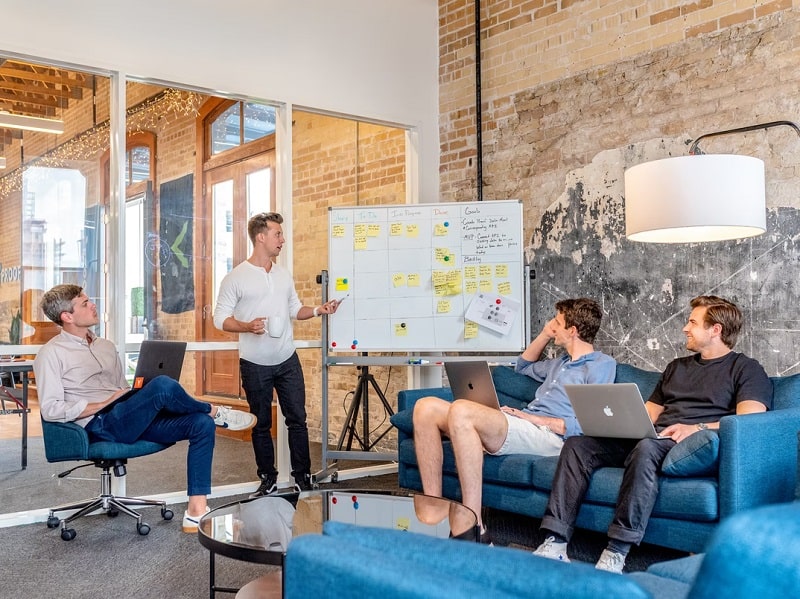 With all these factors to consider, it's understandable that you'd want to hire someone else to do your marketing for you, such as a marketing agency. While this is a good idea, you can't expect to hire a marketing agency, let them do everything, and see great results.
Working with an agency requires trust, understanding, and communication between your business and theirs. This can't be achieved without a basic understanding of marketing. In order to achieve the best results, you'll need to support the agency you've hired with your insight and knowledge about your business in order to help them make the best decisions for your business.
Not understanding marketing can lead to one of two scenarios:
A business owner with no understanding of marketing hires an agency because he thinks he has to do it and lets them do what they want with little input. At the end of the year, the owner is disappointed in the lack of improvement, but which is ultimately due to the lack of input.
An owner agrees to a marketing strategy only to later not give it the support it needs because they see a lack of value or feel it is too much work, leading to partial execution of the strategy and only limited results.
Either scenario will result in bad results and a disappointed owner. Of course, sometimes marketing agencies are not to blame for poor results, and without an understanding of marketing, you will not be able to determine if they are actually doing what they claim.
While you can't control if an agency communicates well from their end, you can ensure that from your end, communication is clear.
13. Never Outsourcing Your Marketing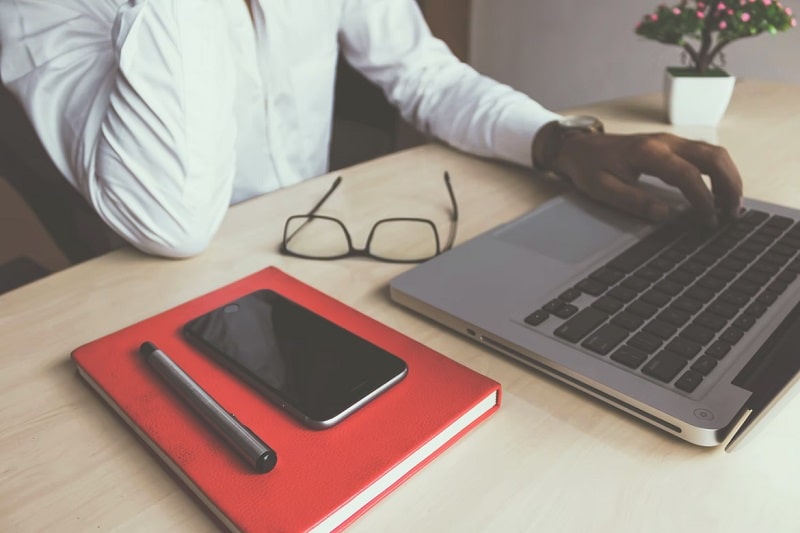 While outsourcing your marketing to an agency before you have some understanding of marketing is a mistake, never outsourcing your marketing can be just as detrimental to your business. While small business owners often wear many hats, this can get exhausting and have a negative impact on your business.
Hiring a digital marketing agency such as Wishpond to help with your online marketing, allows you to concentrate on the aspects of your business where you can have the most impact. Of course, as mentioned above, you will need to work with your agency in order to achieve the best results, relying on their expertise ensures that online presence is of the highest standard.
With the right marketing team, you can be sure that everything from your SEO, social media ads, landing pages, social promotions, and more are taken care of.
14. Not Asking Customer Feedback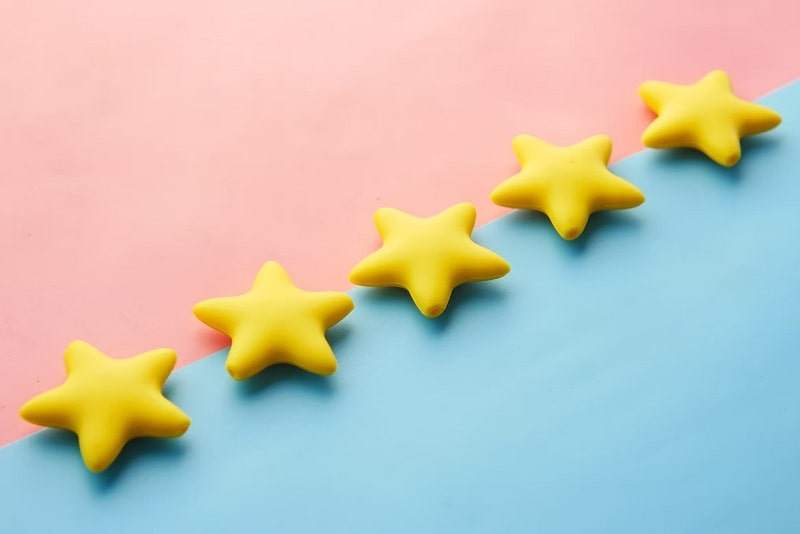 Your customers are a rich resource of information you can use to find out who they are, improve their experience and that of others, and discover new opportunities. There are many channels available for you to take customer feedback, with the internet increasing that number.
If you have a physical store, you can ask for feedback in person by emailing an anonymous feedback survey or calling the customer after they've used your product or service. If your business is online, calling the customer is also an option, along with emailing a survey and encouraging them to leave feedback on online review sites.
You should aim to collect customer feedback when they first think about using your business, allowing you to determine who they are, what problem your business can solve, and why they came to you. This lets you know more about your customers, how to help them, and which marketing strategies worked.
You'll also want feedback when they've become a customer or decided against using your business. If they become a customer, feedback will help you find out if their problem was solved, if they encountered any issues, and whether they can suggest improvements or not.
If someone has decided against using your business, feedback will help you determine what the issue was, such as cost or because a competitor had a more compelling offer.
Customer feedback allows you to see your business from a different perspective, helping you improve it for potential customers.
15. Ignoring Customer Feedback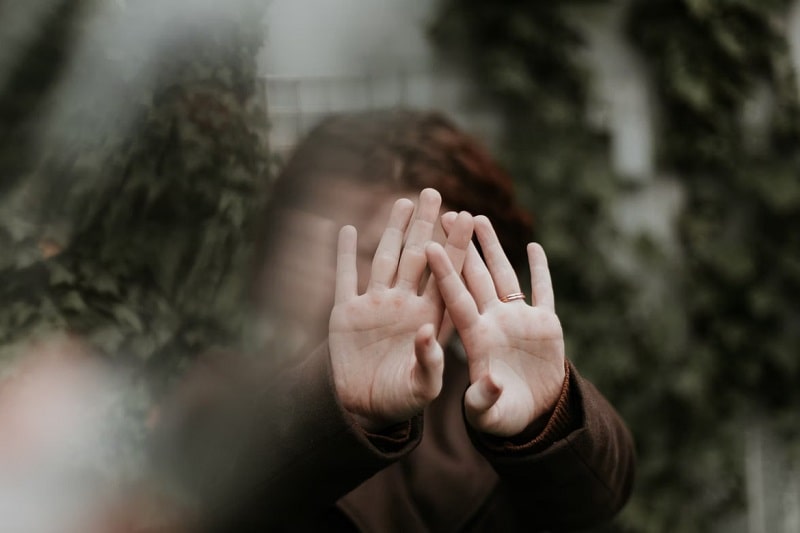 Collecting customer feedback and doing nothing with it is just as big of a mistake as not collecting it at all. Of course, going through mounts of feedback about your product or service can be tedious, but it's a vital step in ensuring that your business is meeting the needs of its customers.
For business owners, ignoring customer feedback can lead to existing customers moving to the competition or prevent leads from converting into customers in the first place. While you don't have to act on all the feedback you get right away, it's important to be aware of it so you can use it to guide your decision-making process.
Of course, hearing what is wrong with your product or service can hurt, as you've invested a lot of blood, sweat, and tears into your business, however, in order to get an objective overview of your business, you need to remove your personal feelings and get the input of others.
Acting on feedback is a great way to show your customers that you value their opinion and experience, building loyalty and ensuring repeat business.

Related Content
Wrapping Up
From the above, you can see there are a number of small business marketing mistakes you should avoid. Have you made any of these mistakes while marketing your small business? Are there any other mistakes that should be avoided? Let me know in the comments below.