5 Radical Ways AI Is Making Waves On Social Media
The social media landscape is in a state of flux, and it's no wonder why. With about 4.48 billion users, the needs of consumers are constantly evolving.
So how are tech giants adapting to these changes? And how can you keep up while ensuring your social media channels remain engaging and profitable?
It's simple - by using social media artificial intelligence (AI).
While social media has always been an integral part of every business's marketing strategy - it's proved to be a pillar for marketing success. The pandemic has demonstrated this, with 51.7% of businesses turning to social media as part of their digital marketing.
And as the social media space becomes more competitive - you can say goodbye to generic ads, and irrelevant social media feeds.
The new way forward for you to remain competitive and profitable in the social media marketing space lies in leveraging the power of social media AI. Not only to provide better customer engagement but to also deliver more relevant and creative content for the right audience.
Today, I'll be breaking down 5 radical ways AI is getting social on the internet.
But first, the basics.
What is Artificial Intelligence all about?
Artificial intelligence, or AI for short, is a term used to describe technology that aims to mimic human thought and behavior.
It is a machine's ability to analyze and learn from data using technologies. Through technology such as machine learning, AI can make predictions and provide better insights.
AI has only recently made its mark socializing on the internet. Before, AI was used to automate repetitive tasks such as recommending items and tagging content. It is now used for things such as analyzing trends and writing engaging ad copy (more on that later).
These more sophisticated algorithms and technologies allow you to deploy your social media strategy on a wider scale. It also provides a more tailored social experience so that you can connect with your customers in a more meaningful way.
Let's dive right into some of the AI technologies used in social media marketing today.

1. Conversational AI for Chatbots
Conversational AI aims to replicate or mimic real-life social interactions. There are 3 main components here:
Machine learning.
Natural Language Processing (NLP).
Natural Language Understanding (NLU).
Conversational AI aims to process language to understand and respond as humans would.
Chatbots are the most common way businesses have adopted conversational AI. Social media giants have provided various chatbot platforms with the ability to deploy Facebook Messenger bots or Twitterbots on Twitter to interact with users.
Not only can these AI tools improve response time for your customer - they also allow your business to have more meaningful interactions with them.
Working 24/7, chatbots most commonly provide customer service, lead generation, and transactional conversations.
You are also able to gain valuable insights just from simply listening to what your customers have to say.
Chatbots are deployed in a variety of ways on social media:
E-Commerce stores use them to provide product recommendations based on customer browsing.
Travel sites use it for flight status updates and hotel booking confirmations.
Restaurant and food delivery services send automated meal suggestions based on user preferences.
Take a look at the Domino's Messenger Bot:
Effective, quick, and helpful. This chatbot allows users to customize and order pizzas - all without the need to sign up or download any native apps.
The ability to keep customer pizza preference for future orders also adds to the experience. This makes it easier for Domino's to increase sales and have returning customers.
So if you're looking for a better way to engage with your customers, you should consider deploying a chatbot.
And with that, I hope you're hungry now for the next AI application I'm about to share.
2. The Power of Data for Social Media Listening & Intelligence
As social media channels continue to grow, there are many things you and social media marketers will need to track, including:
Your social presence.
Any new influencers and opportunities in your space.
Any trending or relevant social chatter.
Brand sentiment towards product launches or even an upcoming sale.
This is what makes social listening and intelligence one of the most important applications for social media. There are 2 components here:
"Listening" to social conversations in real-time and,
Using the "intelligence" from the data to allow a deep dive into your customers' needs and wants.
There are many tools out there that can help with this, including Socialbakers and Sprinklr. Through social media monitoring, you'll be able to get information on things such as:
A better understanding of who your audience is.
Knowing which channel is best to reach out to your audience on.
What content and/or products fit exactly what they want and would enjoy most.
By understanding the gaps that need filling as well as the opportunities, this insight is key for better segmentation. It also provides alignment in marketing automation solutions for a more effective campaign.
In fact, social intelligence is so valuable that Twitter acquired Madbits back in 2014. The visual recognition intelligence software uses images from Tweets to extract meaningful insights.
Here is an example from the marketing agency, Brunner. They compiled data from social listening on 10 home improvement categories. From the snapshot, you can see what interests people and sentiment on topics.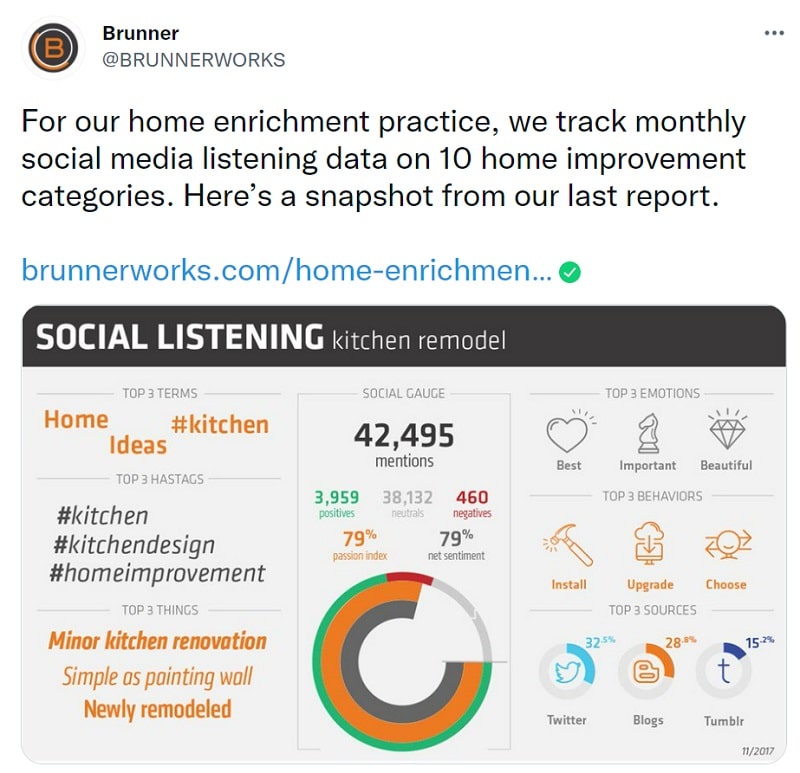 Facebook also uses social media listening. They are able to get insights on things such as:
Understanding what topics interest people.
What the reach of each post is.
Where they should advertise on Facebook.
They do so by placing ads targeting users with similar interests or demographics. This allows businesses to get more bang for their buck when it comes to social media advertising.
The ability to tap into this vast pool of rich consumer insights is invaluable in helping you better engage with your customers on social media.
3. Predictive Analysis for Social Algorithms
An algorithm, put simply, is a set of rules or processes to be followed in calculations or other problem-solving operations.
What makes social algorithms stand out from the rest is that they are designed to consume masses amounts of social data. This data is then used to make predictions on future events.
Predictive analysis, on the other hand, uses statistical techniques to analyze data. It then makes recommendations and predictions about future outcomes.
And its adoption is widespread for a reason: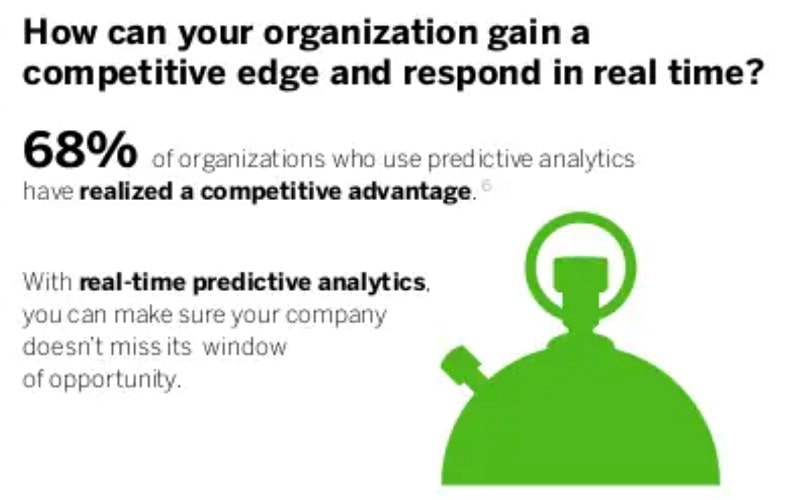 The ability for social media platforms and businesses to use predictive analytics has enabled them to create personalized user experiences. By offering suggested content and posting times - ad placement is optimized to be more effective than ever before.
Let's say an advertiser knows what time users are most likely to engage with certain types of posts at specific locations. This insight could help them place ads across the appropriate social graph and achieve a higher chance of success.
In fact, social media platforms are the perfect environment for predictive analytics to thrive. This is because social data comes in real-time and social channels are built on rich interactions between users across all demographics.
The type of posts you want to share? The best times to engage with your audience on Facebook? How this differs for each demographic?
All these questions can now be answered thanks to predictive analytics.
Here's a video explaining exactly how Facebook tracks your data and why you may often find it uncanny seeing recurring ads for similar things you have previously interacted with.
4. GPT-3 for Social Copy
Generative Pre-trained Transformer, often known as GPT-3, is a language generator. By training it with large quantities of data, patterns in a language can be spotted and used to produce natural language text or speech.
Without going into too much technical detail, the technology of GPT-3 is used by many companies. Various software has been developed to interact with users on social media, create social conversations and write social media posts for brands.
Due to the nature of social media - an exponential increase in demand for social content is expected. That's why so many brands have turned to software that uses GPT-3 to help meet these demands.
You can use GPT-3 to create social media posts on autopilot based on insights from keywords, hashtags, and any other data you feed it.
This software provides a great solution for your business if you don't have the time or resources to manually create social content.
One great writing software that uses this technology is Jarvis AI, but I'll let him introduce himself...
5. Automation for Content Publishing and Distribution
As social media continues to grow, the need for social content will also expand.
I've discussed how AI can help you scale and personalize your social efforts. I've also let you know how you can leverage predictive analytics for what content works best, and for who.
But what about when it comes to publishing these messages?
This is where automated technology steps in.
Social media management and publishing can be a time-consuming process. When you know what and when you're publishing, AI automation can be a powerful tool in helping you streamline the process and distribute your content more effectively at scale.
There are some great tools out there that can help with scheduling your content in advance and distributing it to each social media platform you use.
For example, HubSpot's social publishing tool lets you create social posts. It then automatically publishes these messages or posts at the best times throughout the day for each channel.
Wishpond's social promotion tool is also a fantastic tool to help. It can improve your social workflow and provides a great way to run social media ads to get more engagement, build your audience and drive traffic.
You can book a free demo now and see how else Wishpond can help grow your business.

Related Content
The Bottom Line
It's exciting to think of the social media landscape as it is now and what it will look like in a few years.
There are many opportunities for you to incorporate AI to help scale personalization, service, and content. This includes the use of chatbots, data, algorithms, writing software, and automation.
Of the many benefits, you'll reap from AI - having happier customers from new insights and seeing your sales and brand grow makes it a no-brainer.
Technological advancements have always been ushering in waves, and this is a trend you don't want to miss.
---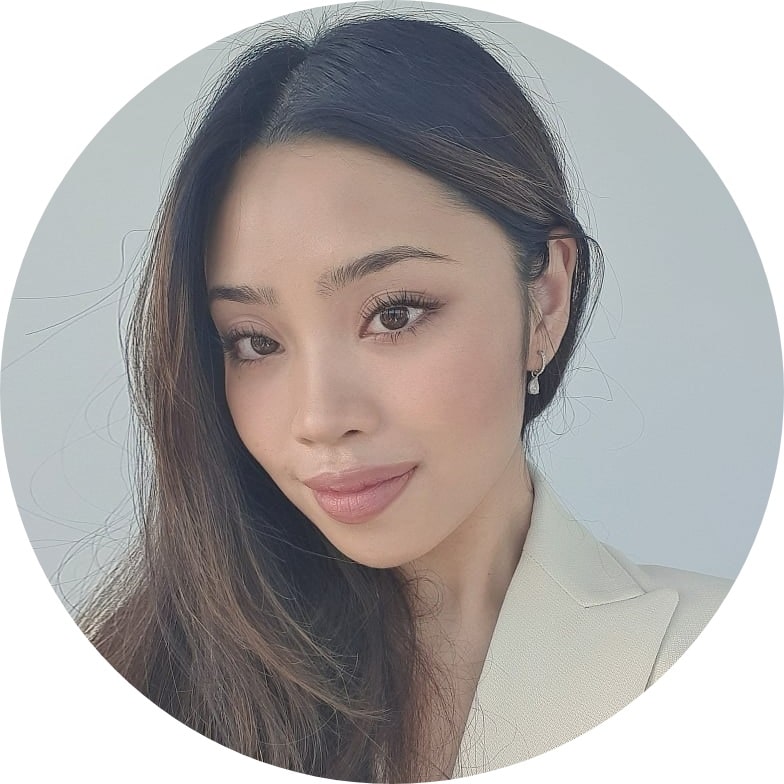 Written by our guest writer Jessica La
Jessica La is an AI Consultant with over six years in the start-up, data, and content industry. In her blog ByJessicaLa.com, she explores all things AI and is passionate about the unique ways individuals and businesses can improve, innovate and grow. You can reach her at jessica@byjessicala.com.