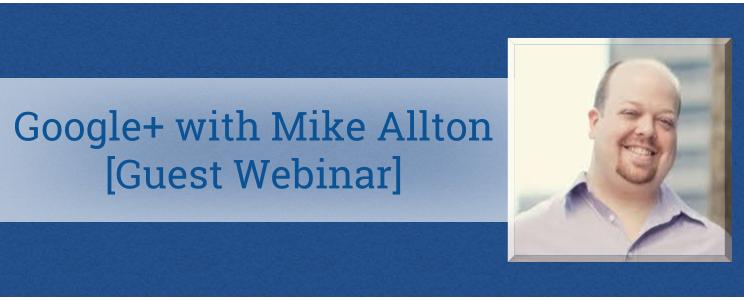 Google+ is an amazingly rich social media platform. Unfortunately, many businesses still don't understand how to capture its marketing power.
We want to provide you with the best online marketing tips for your business, so we recently interviewed a Google+ marketing expert.
Mike Allton is a top internet marketing consultant. Mike is best known as the editor of one of the coolest social media blogs, The Social Media Hat. Check it out for social media, blogging, SEO, marketing and tech tips!
In this 20 minute interview, Mike Allton discusses:
The value of Google+ for your company
How to get more G+ followers
How G+ is really like a business networking site
The benefit of Google+ and your SEO/ search
And more…
In our series of webinars on social media marketing optimization tactics, Wishpond's Bree Nakatani covers topics from Facebook contests to lead generation. Check it out for more business marketing learning.
For more resources on Google+ for your business:
Written by Krista Bunskoek @ Wishpond
wishpond