A key element to optimizing conversion rates is creating the perfect color scheme to design your landing page, Facebook Ad, retargeting ads and email marketing automation campaigns.
A landing page with right complimentary or contrasting colors can increase conversions, generating more leads and sales for your promotion.
A Facebook ad with an image that pops with the right contrasts brings you increased brand awareness and clickthroughs.
An email marketing automation campaign with a color scheme design that works can increase clickthroughs and conversions.
We want our customers to succeed. That's why we put together our personal top 10 favourite color palette tools. They're all free too.
Use your custom color palettes to design like a pro and start creating your online marketing campaigns today, with Wishpond.
1. Free Color Scheme Tools: Kuler (Adobe)
---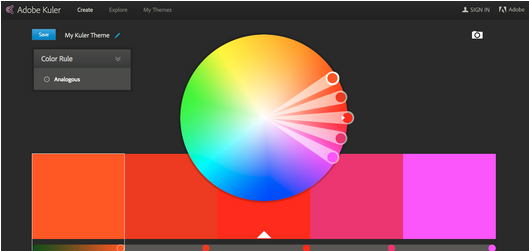 The best known color scheme wheel in the graphic design scene. Plugins are available for all the main Adobe tools including Photoshop, Illustrator and InDesign.
2. Free Color Scheme Tools: Mudcube Colour Sphere
---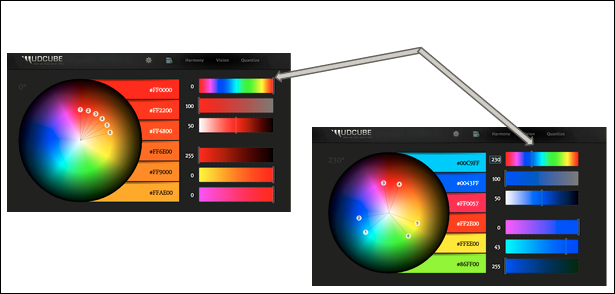 Choose a hue and Mudcube can help you build a color scheme with the intuitive built-in slider. Gives you hex numbers for every color too.
3. Free Color Scheme Tools: Color
---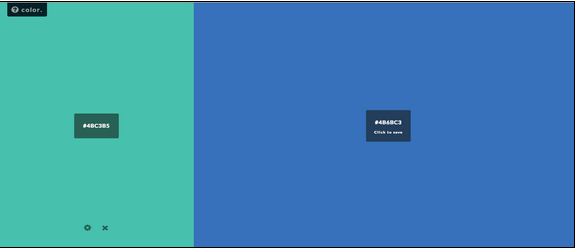 Color by Hailpixel lets you hover your mouse around the page to find the perfect color schemes and hues. It gives you the hex numbers too. It's very intuitive to use – even for the beginner. For advanced users, it gives perfection.
4. Free Color Scheme Tools: Spy Color
---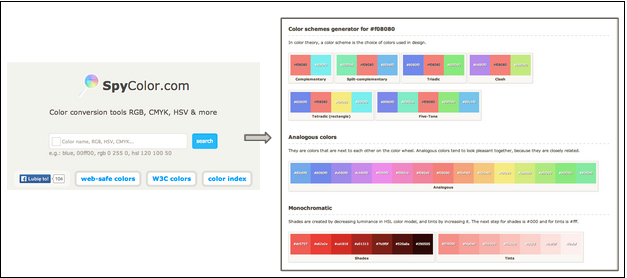 Type in a color name, hex code, rgb, and more. Gives you complementary, split-complementary, triadic, tetradic and more color schemes with most color conversions.
---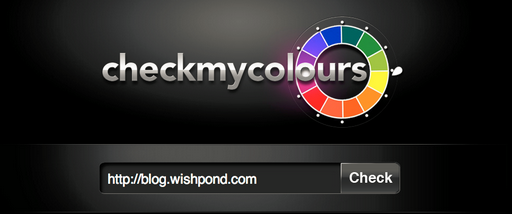 Type in a website to check foreground, background and hundreds of elements on the site. Gives you best color contrasts even for people with color deficits.
6. Free Color Scheme Tools: Color Hunter
---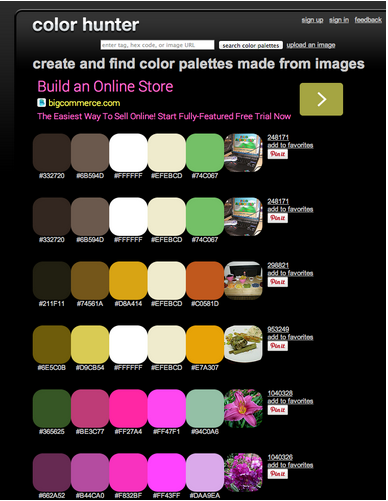 One of our fav's for landing page design. Upload an image (the image on your lead generation pages). You get complimentary and contrasting color schemes to optimize your CTA and leads.
7. Free Color Scheme Tools: Color Explorer
---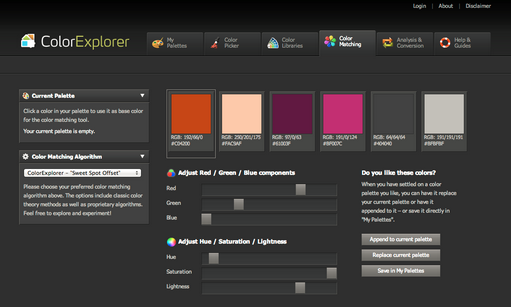 Incredibly in-depth free tool to design, customize and analyze your color choices. Select from color validation, libraries, and a whole suite of palette generation tools.
Free Color Scheme Tools: Paletton
---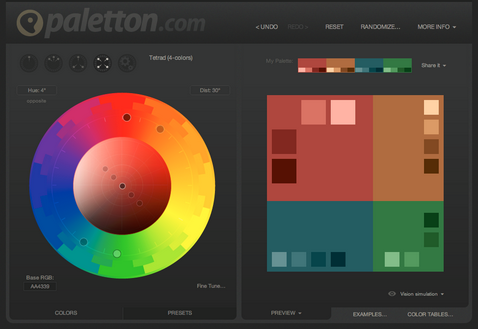 Formerly "Color Scheme Designer", gives you color wheel and interesting ways of generating colour themes by allowing you to select from the scheme brightness or saturation.
---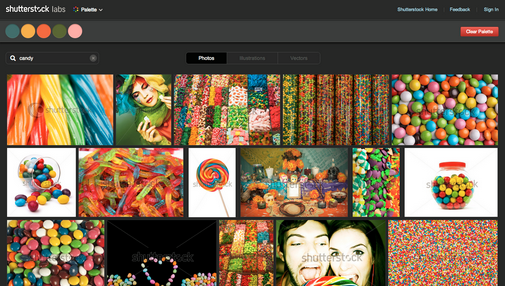 While we don't recommend using stock images, this tool is pretty cool to check out your color scheme with images and image ideas. Choose your color palette to get a feel for how it looks in photos and images. You can search images by keyword and filter by brightness and saturation too.
10. Free Color Scheme Tools: Colors on the Web
---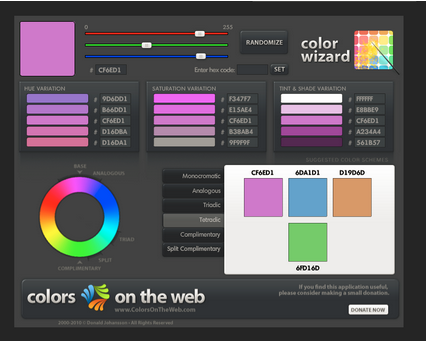 Flash based color scheme creator based on mathematical equations (like Kuler Adobe). Submit a single color to create RGB or hexadecimal outputs.
Conclusion
---
These are our top free color theme creators. What do you use to design your online marketing pages, ads and emails?
Further reading:
Written by Krista Bunskoek @ Wishpond
July 25, 2014

wishpond